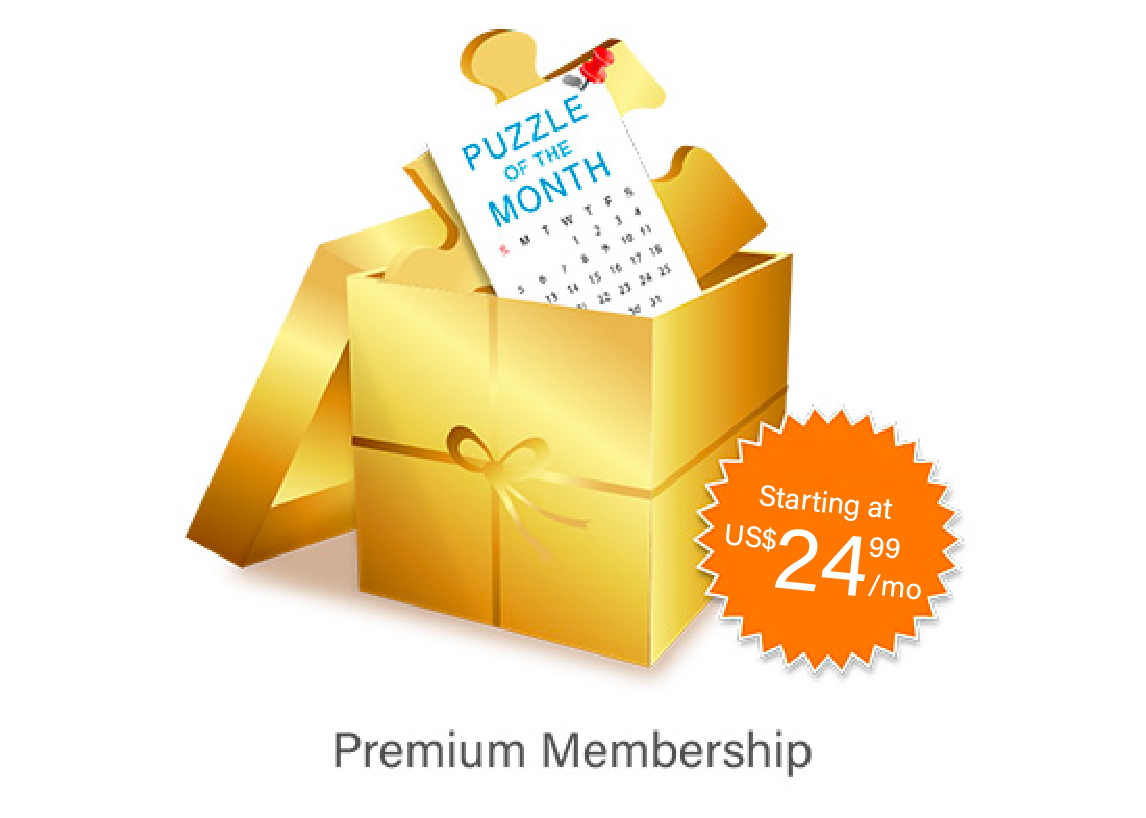 Massive selection of 300, 500, 550, 750 or 1000 piece
Select from a variety of membership options
Members never pay for shipping
Includes ALL brands we carry
First puzzle ships about one week from activation
Some exclusions apply
2,377 puzzles from 58 brands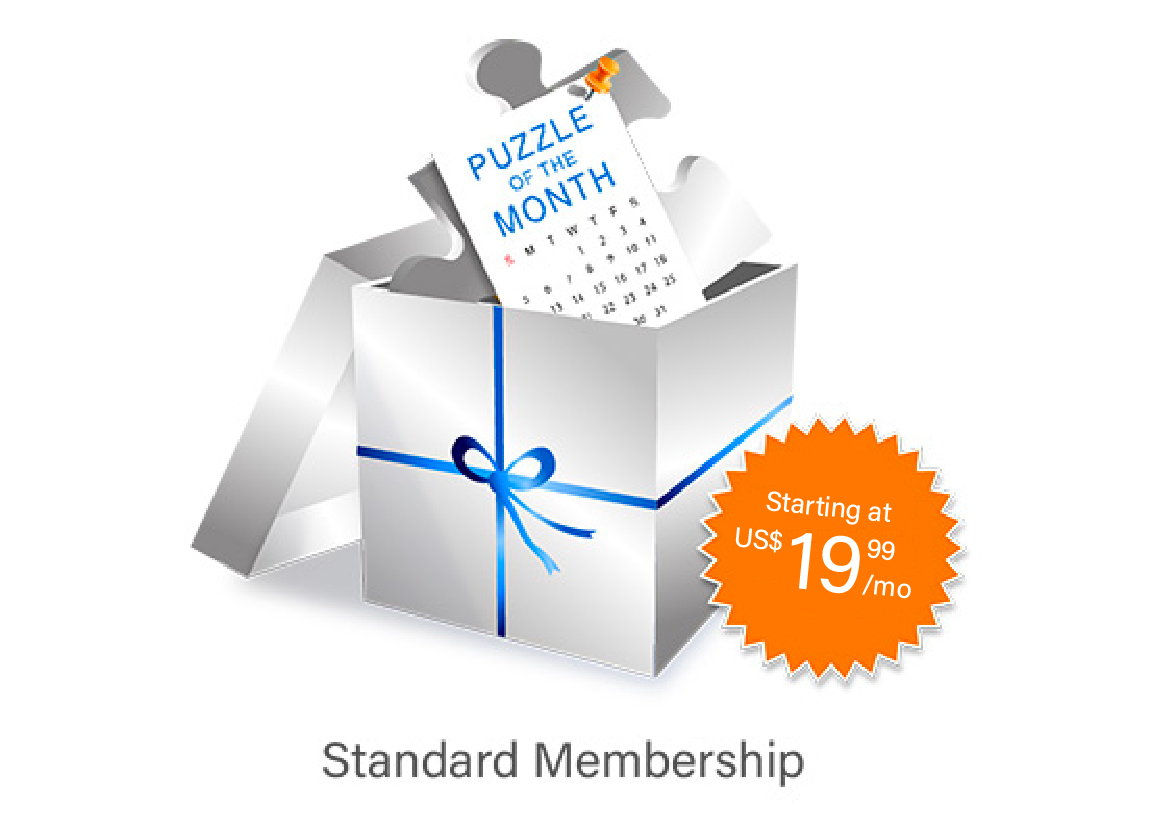 Large selection of 300, 500, or 1000 piece
Select from a variety of membership options
Members never pay for shipping
Top brands for wide appeal
First puzzle ships about one week from activation
Some exclusions apply
921 puzzles from 27 brands

How It Works
When you join the Puzzle of the Month Club at Puzzle Warehouse, you'll receive a new jigsaw puzzle every month as long as your membership is active. Chosen by our staff, we work hard to find a puzzle for each month of the year that is new, exciting, and challenging - based on the difficulty level you prefer: 300, 500, or 1000 pieces.
All puzzles are selected from top brands like SunsOut, Buffalo Games, and Master Pieces, and include the most popular themes we think any adult puzzler would love! Never too juvenile, feminine, masculine, etc.
Wait, There's More!
You're buying more than just a puzzle every month when you join the Puzzle of the Month Club - you'll also get FREE shipping on any orders placed during your membership! Combine any orders placed during the month with your puzzle of the month shipment and get free shipping, no minimum order required!
* This offer only applies to the Continental United States.
You're In Control
A week before shipping, we will notify you via email of the puzzle chosen for delivery. Don't like what we've selected for you? No problem! Simply contact us to switch it out for a puzzle of your choice! We'll send you an email containing a "Swap Options" link that you can use to swap your puzzle for the month! Didn't swap in time? Don't worry - any unopened puzzle is always covered by our 365-day return policy.
Questions?
Visit our Puzzle of the Month Club FAQ to see other commonly asked questions about this program!
Want a printable gift certificate with the activation code to give as a gift?
No problem! You can download a printable certificate or send an email with your order number and request - we can send you one within 24 hours.
---
Copyright © 2008-2020, Puzzle Warehouse, All rights reserved.
Puzzle Warehouse recycles everything it can to save the environment and to keep costs and prices low.
We are hiring! Please fill out the employment form or send your resume to careers@puzzlewarehouse.com.