What is a Wasgij Puzzle?
A Wasgij is "jigsaw" spelled backward. The brand itself features mesmerizing cartoon style puzzle images.
Wasgij jigsaw puzzles are another way to enjoy puzzling! The puzzle that you put together is different from the illustration you see on the box, but the box image holds clues to what the puzzle picture is. To complete the Wasgij puzzles, imagine what the character in the box lid can see.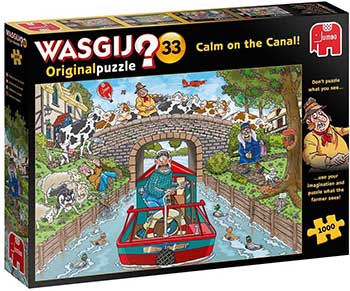 Wasgij Original 33: Calm On The Canal | 1000 Pieces | Jumbo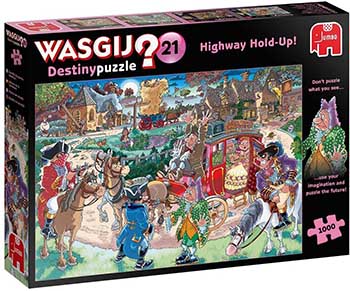 Wasgij Destiny 21: Highway Holdup | 1000 Pieces | Jumbo
Check out more Wasgij jigsaw puzzles and other popular categories below!