We Appreciate You Stopping By - Here's 10% Off Just for You!
View in browser.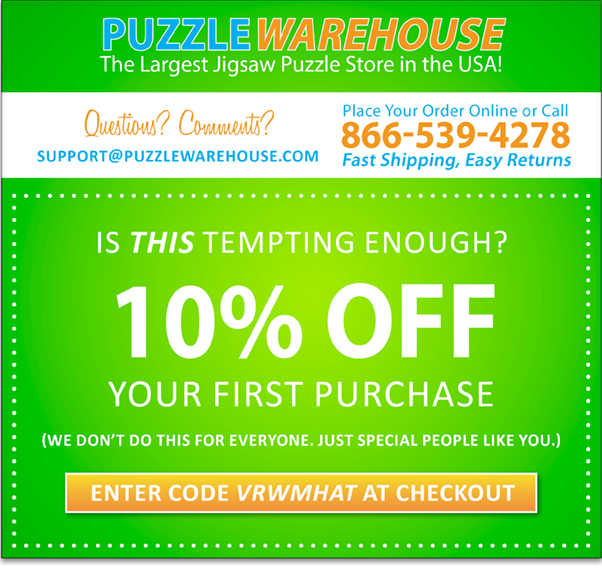 Questions or problems with your cart?

Contact our stellar support team at 866-539-4278 or support@puzzlewarehouse.com.

Phone Support Hours: (Mon-Fri 8AM - 5PM, Sat 10AM - 5PM CST).

We look forward to making your experience a great one!