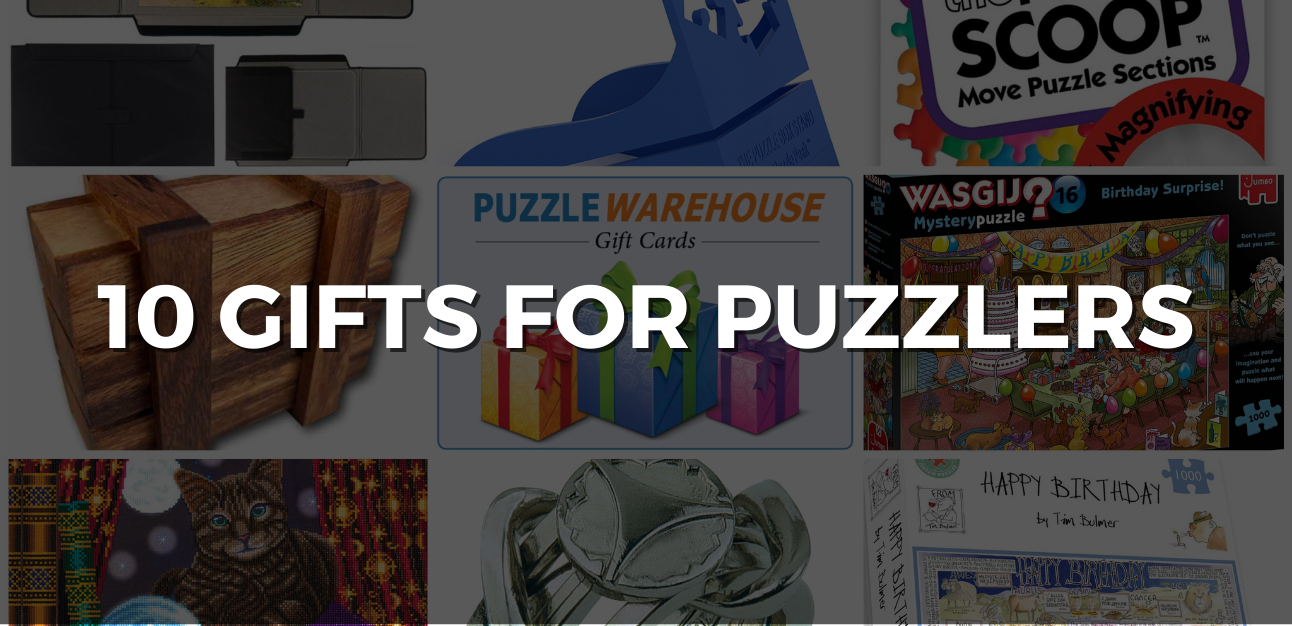 10 Gifts for Puzzlers
It's the gift-giving time of year, so I thought it would be fun to create a list of 10 great gift ideas for the puzzlers in your life...or for those times when you want to treat yourself.
First up is something I use often while puzzling, The Puzzle Box Stand. The nice thing about this particular stand is that it also has a slot to hold the picture you're working from. It even comes in multiple colors.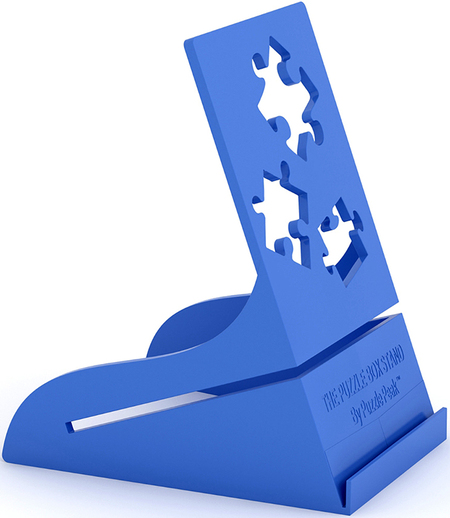 Every puzzler needs space to puzzle and if you're like me and don't have access to a dining room table, this Portapuzzle 1500 is perfect. It opens up to a large puzzling area and includes extra space for the pieces. The felt lining keeps the puzzle pieces in place so when your puzzling time is (unfortunately) over for the day you can close it up and stash it away. I find puzzle boards with covers especially helpful if you have furry family members.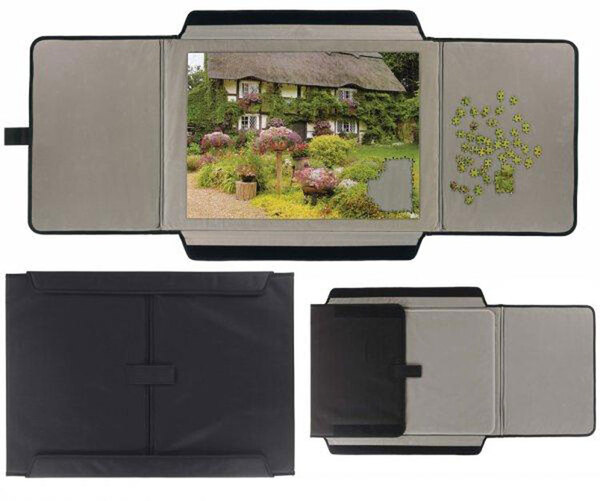 When it's time to clean up your completed puzzle, The Puzzle Scoop is so helpful. I use mine often for cleaning up, but I also use it while puzzling because it has a magnifying glass and a small LED light. This is one of those items that you don't realize how much you need until you get it.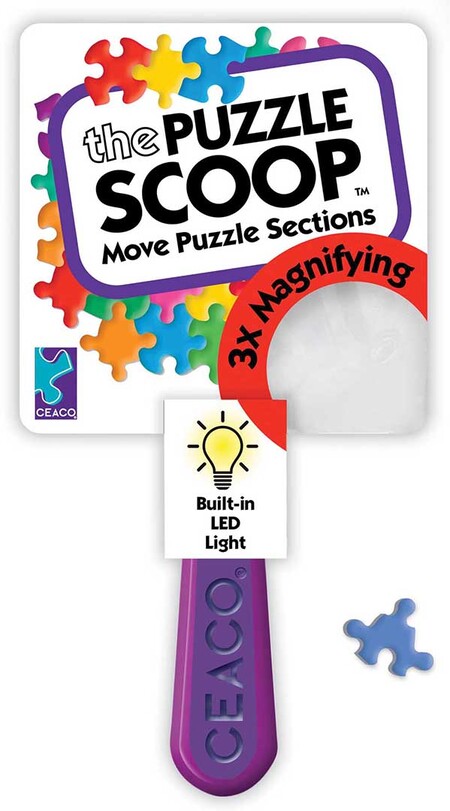 Of course I couldn't make a puzzle gifting list without including a couple of puzzles. I love this Tim Bulmer Happy Birthday puzzle by the company All Jigsaw Puzzles. The puzzle is full of birthday fun facts and ideas.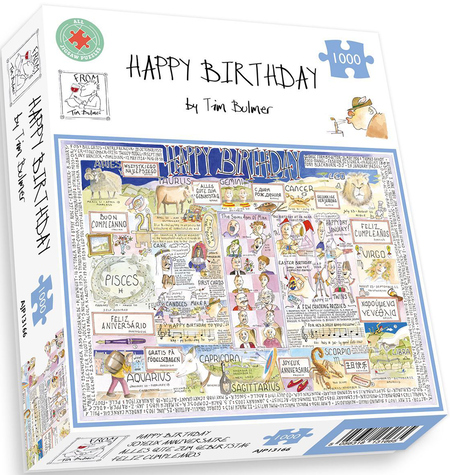 If you are looking for a bit more of a challenging birthday puzzle, there is the Wasgij Mystery 16: Birthday Surprise! Wasgij puzzles are fun because the actual puzzle is different from what's pictured on the box. It's always fun to see the hijinks in the finished puzzle.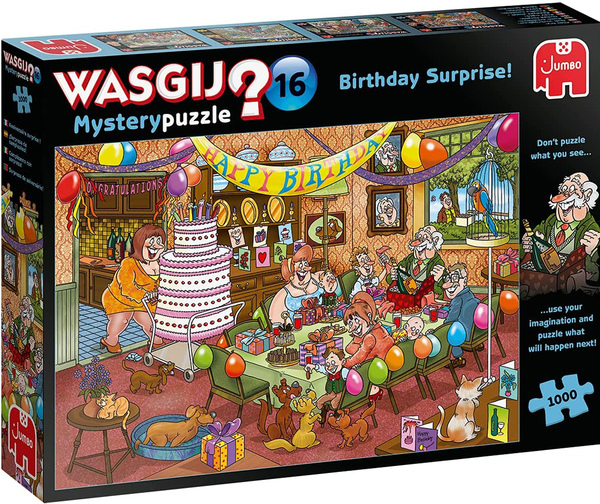 If you are shopping for a puzzler who also loves jewelry, this Hanayama - Ring II would make a unique gift. It's a puzzle that you have to first figure out how to take apart, then puzzle it back together. This would also be good for the desk of people who enjoy fidget desk toys. This will keep their fingers and brains active.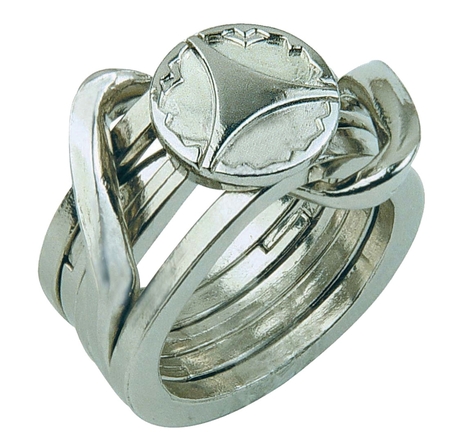 I found the perfect gift for those puzzlers who are also into arts and crafts: the Fortune Teller LED Crystal Art Large Framed Kit. Projects like this are very meditative and enjoyable. I love this one because it also lights up. So when you're finished with it you will have a pretty cool piece of wall art.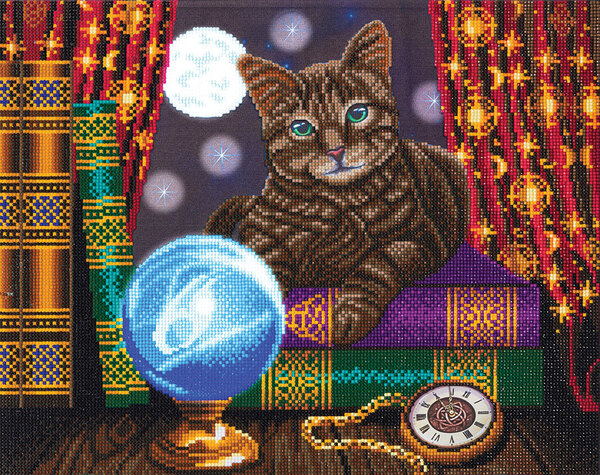 For the gift that keeps on giving, there is the Puzzle of the Month Club from Puzzle Warehouse. The recipient will receive either a puzzle a month or two puzzles every other month depending on the plan you choose. This is a great way to try out new brands and new puzzles throughout the year.
If you still can't find the perfect puzzling gift, there's always a Puzzle Warehouse Gift Card. You can select a physical or virtual card (great for last minute). It's the perfect gift that any puzzler would love!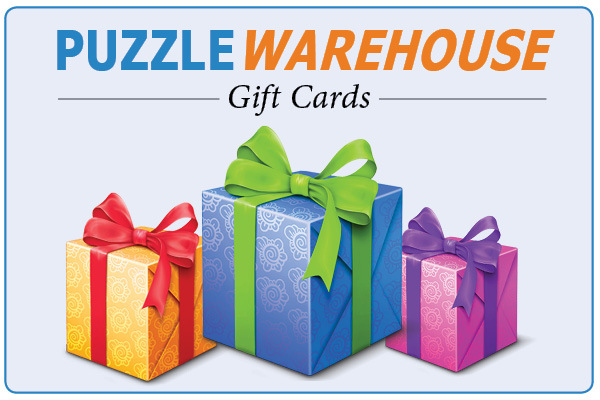 Of course if you do gift a physical gift card to a puzzler, you'll need to put it in a puzzle, right? I think this Magic Box is the perfect way to present gift cards to all the puzzle-minded people in your life.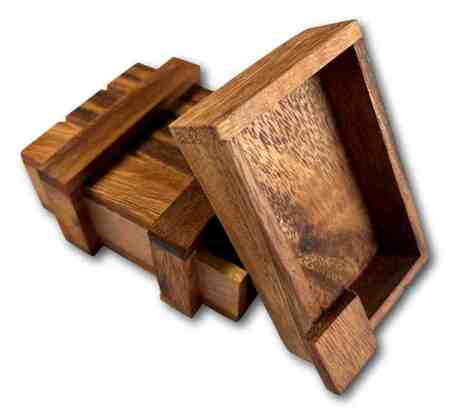 I hope I've given you some helpful birthday or holiday gift ideas. Puzzle Warehouse has a huge selection of jigsaw puzzles, but they also have so much more. It's fun to get lost in their virtual aisles.
Happy puzzling (and shopping)
Angel @endless.puzzles