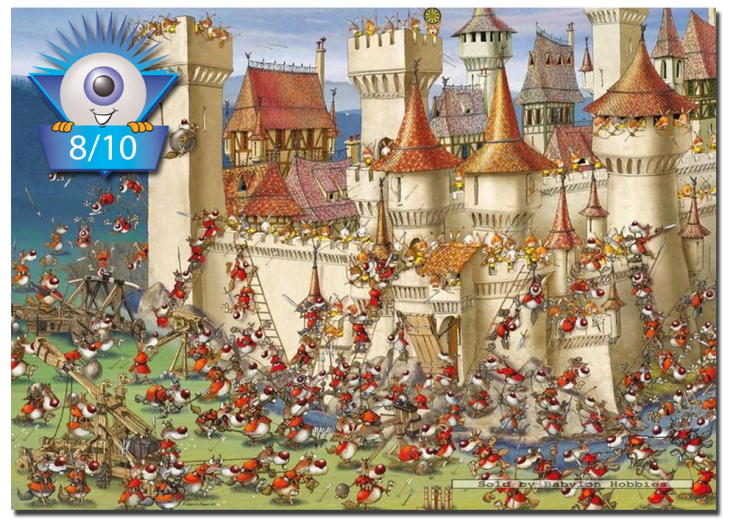 Review: Bunnies Vs Wolves by Heye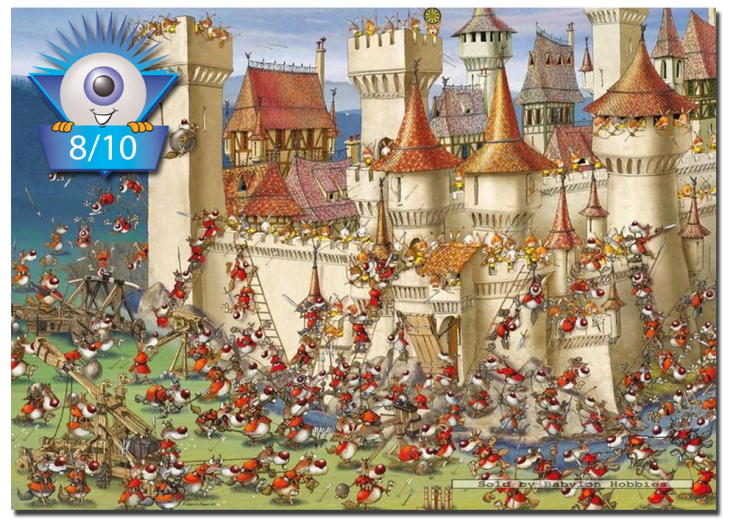 Manufacturer: Heye Artist: Francois Ruyer Year: 2014
1000 Pieces, Triangular box
Purchase in the US (Puzzlewarehouse); in UK (Amazon)
I'm a big fan of Heye cartoon puzzles. Francois Ruyer has done a few puzzles for Heye, and I hope he does many more. I really enjoyed his "Bunnytown" (my review here). 2014's "Bunnies Vs Wolves" is also very good. Filled with bunny and wolf characters that are dressed similarly, you have to use the included poster to figure out where each little character goes. The poster is large and thick, making it ideal as a reference image.
I didn't like this puzzle quite as much as "Bunnytown" because it doesn't offer as many distinct color areas. Still, this was fun to work and is a good quality puzzle. As usual with Heye, the pieces are of good quality, the colors are vivid, and the pieces are a good variety of shapes. Unlike some brands, it's usually very clear if a piece is in the wrong place, which makes the puzzle a pleasure to work.
Additional images: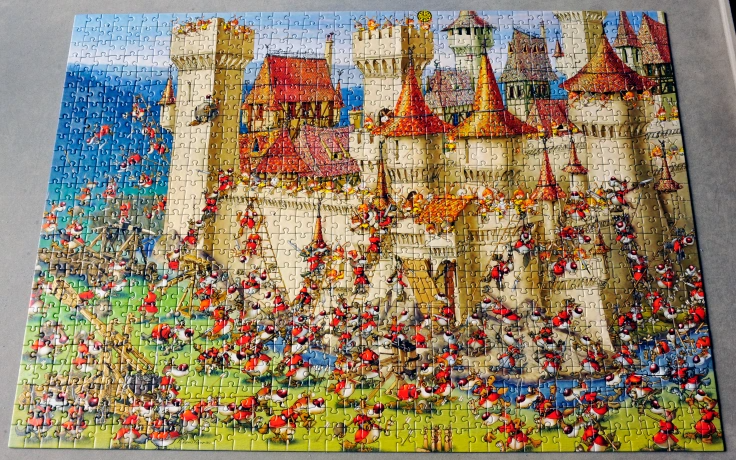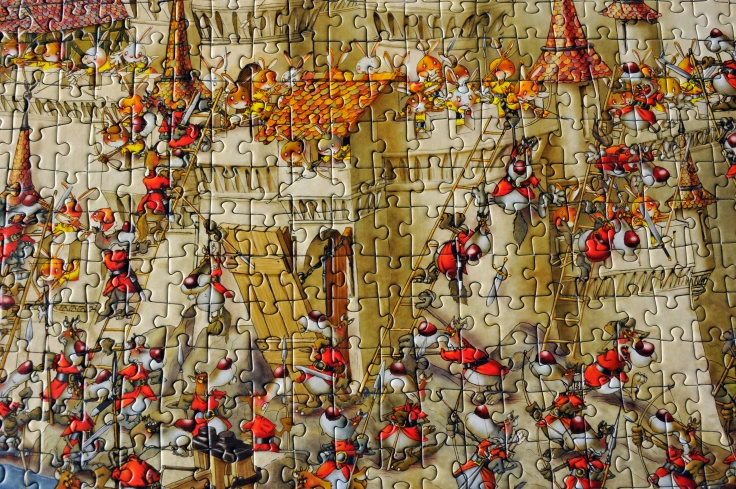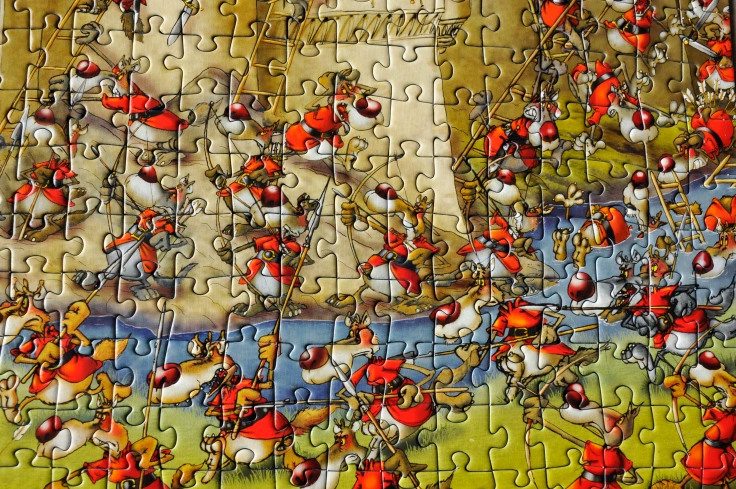 And here's the very pretty box.