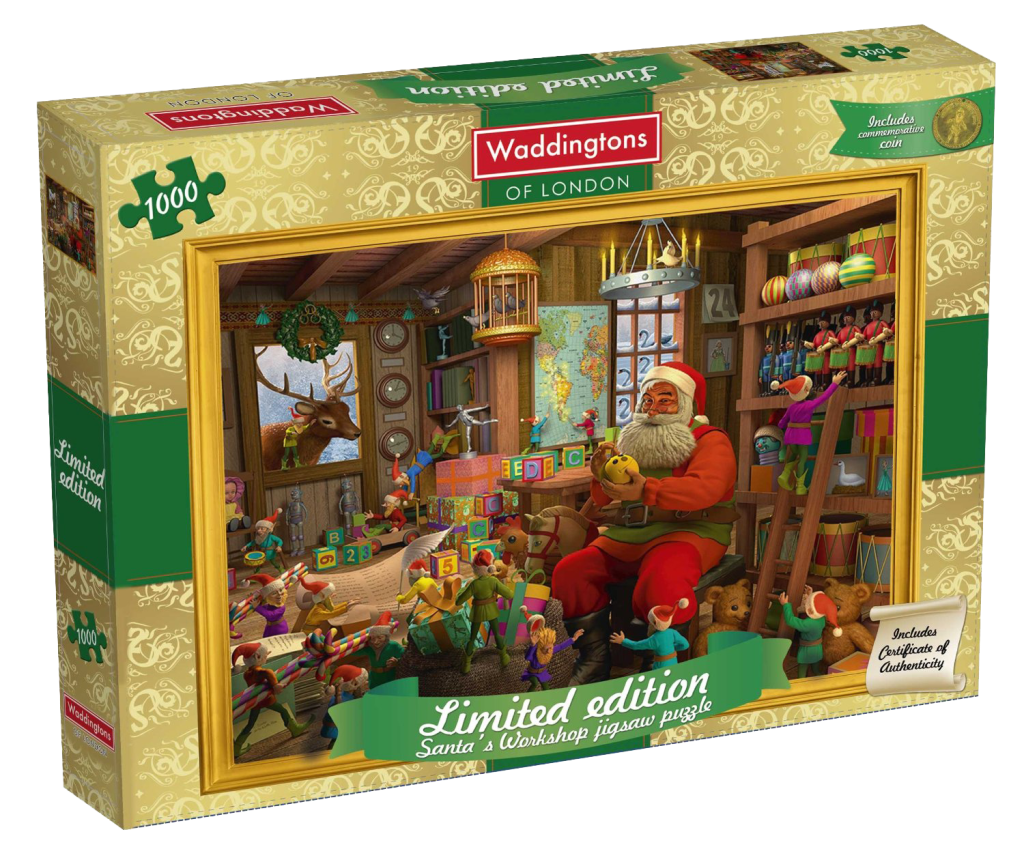 Waddington's 2014 Christmas Puzzle is here!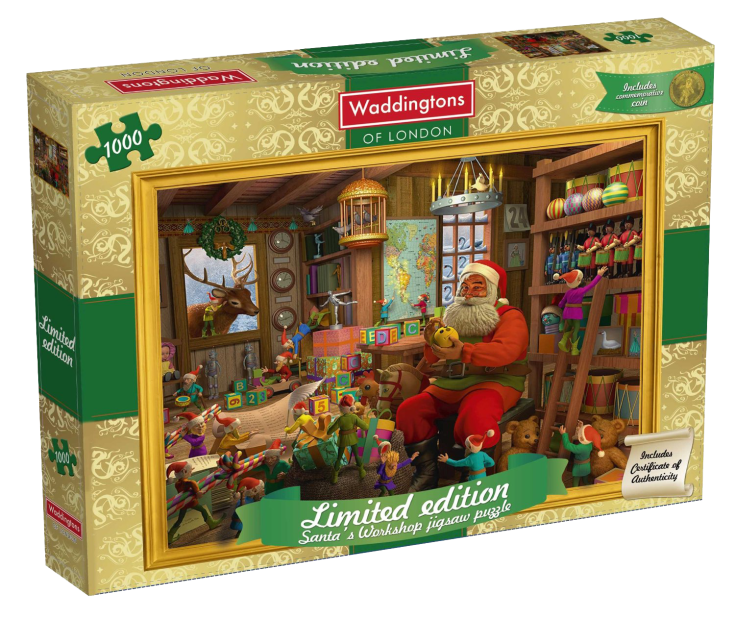 The Waddington's 2014 Limited Edition Christmas puzzle is on Amazon.co.uk. This is quite a different image compared to the past few years, which have been more scenic. But it's colorful and looks like a lot of fun.
Here's the link:
http://www.amazon.co.uk/Waddingtons-Workshop-Limited-Edition-Christmas/dp/B00KYUNYO0/ref=sr_1_2?ie=UTF8&qid=1407795568&sr=8-2&keywords=waddington+christmas+puzzle
You can order this puzzle internationally. Ordering it from Amazon.co.uk I was charged 4.95 pounds for shipping to the US.
JJ