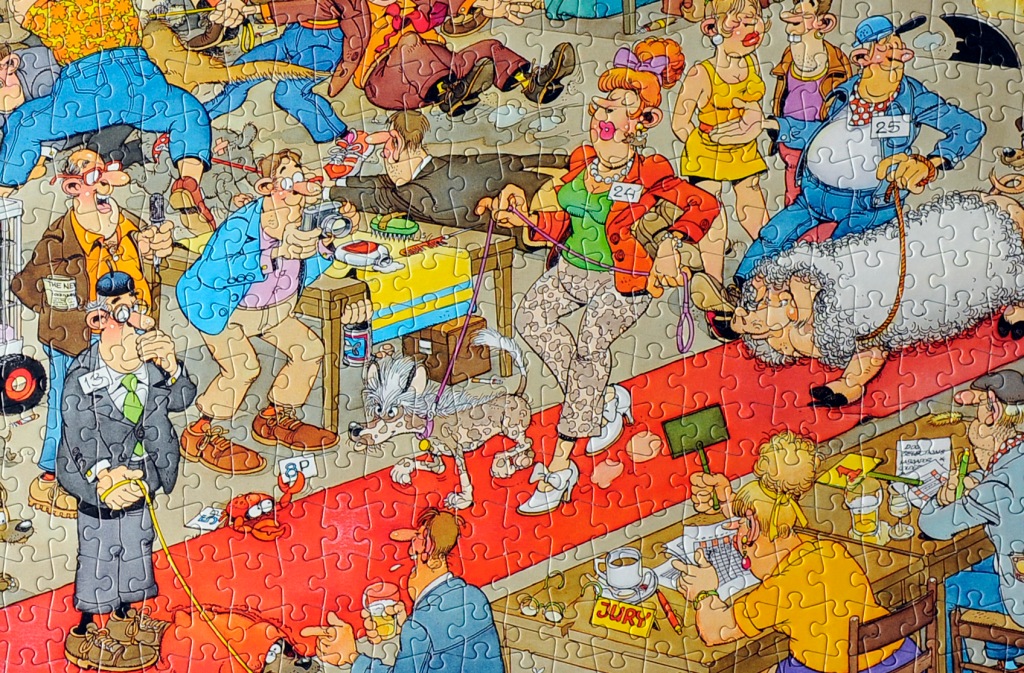 Review: Jan Van Haasteren's "The Dog Show", 1500 pieces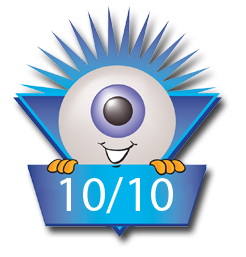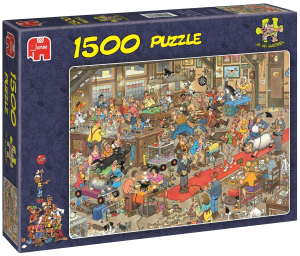 This is one of the best JVH puzzles I've ever done. What I liked:
1. The 1500 piece size is ideal for me–a bit more challenging than my usual 1000 piece puzzle, but still just barely fits in my puzzle tray.
2. Although there's plenty going on, it is not as crowded as some JVH puzzles like "Winter Fair" and "King's Inauguration". Also, each character and dog has distinctive clothing (or fur), so it's really not a different puzzle, just lots and lots of busy work, which I like.
3. Dogs! I loved the theme of this puzzle and would love to see more JVH puzzles with dogs or pet themes. As usual, the characters are all fun to discover in detail as you put the puzzle together. Great humorous elements.
4. Jumbo quality — always exceptional. It's a pleasure to handle the thick pieces and every piece fits snugly.
Truly an exceptional puzzle I can recommend to anyone, and a good JVH to try if you've never done one.
Images (click for close-ups)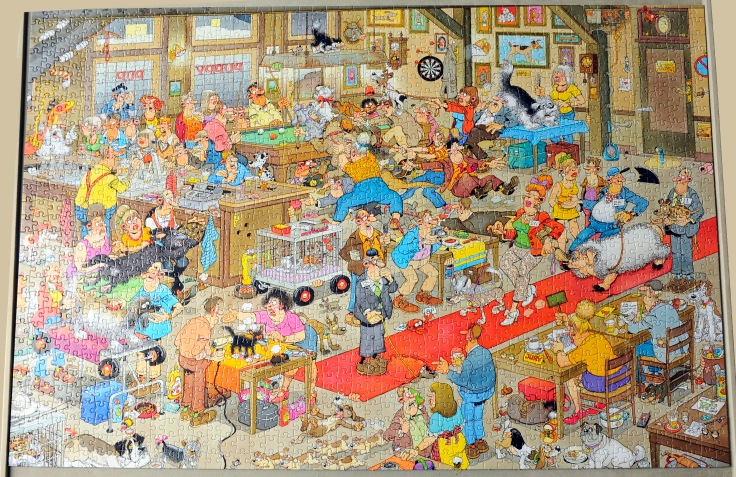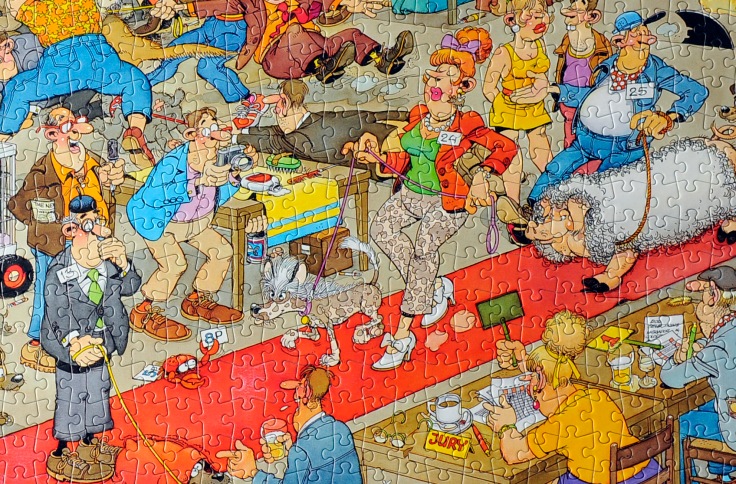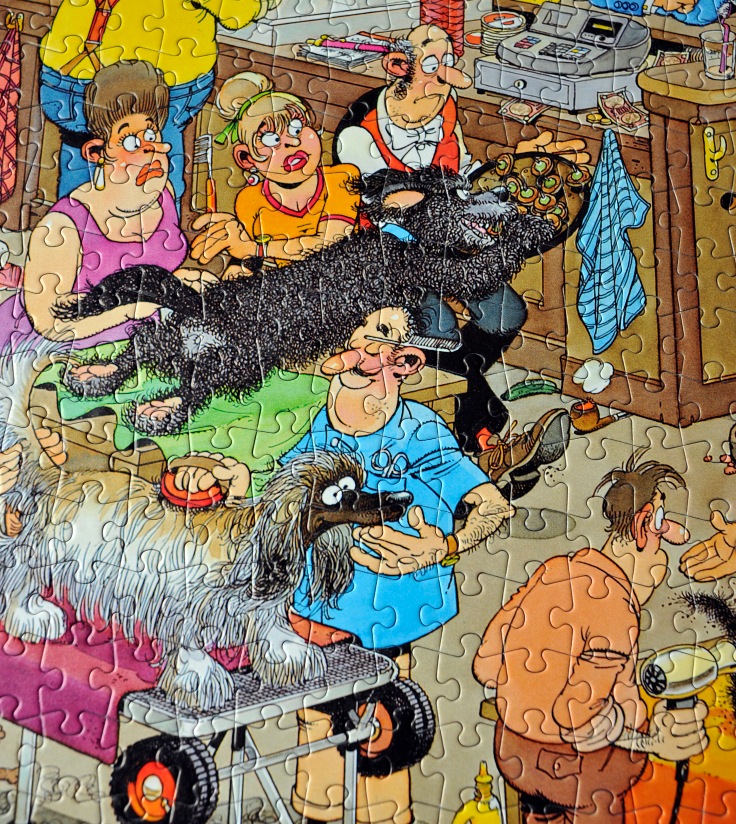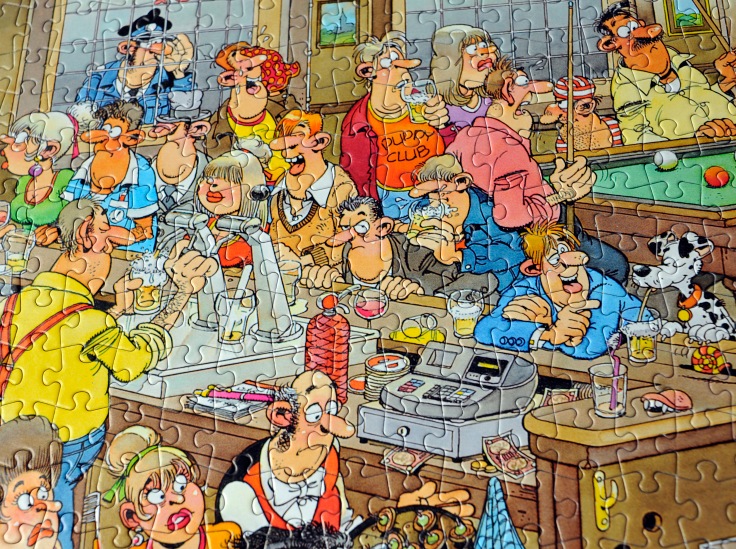 Buy Links:
NOTE: This same puzzle image is also available in 3000 pieces.
Jigsaw Junkie