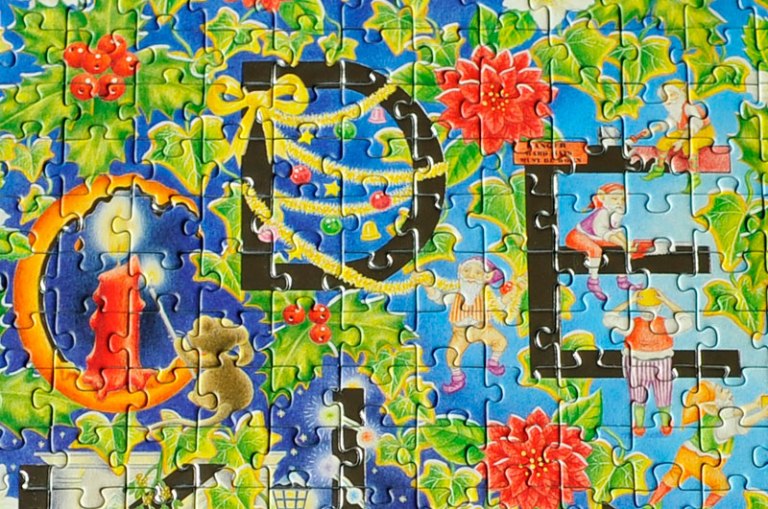 Review: Ravensburger "Festive Alphabet" (2001)
SCORE: 90
Box: 7/10
Image Quality (colors, sharpness): 10/10
Piece & Fit Quality: 9/10
Fun Factor: 10/10
Total Score: 36/40 or 90%
Box: 7
This is an older puzzle (published in 2001) and so the box suffers a little in comparison to current Ravensburger Christmas puzzles. There's no "Limited Edition" banner, for example, and the front is very plain. The box is sturdy though, and has held up well over the years. The silver foil is still in good condition on the box top.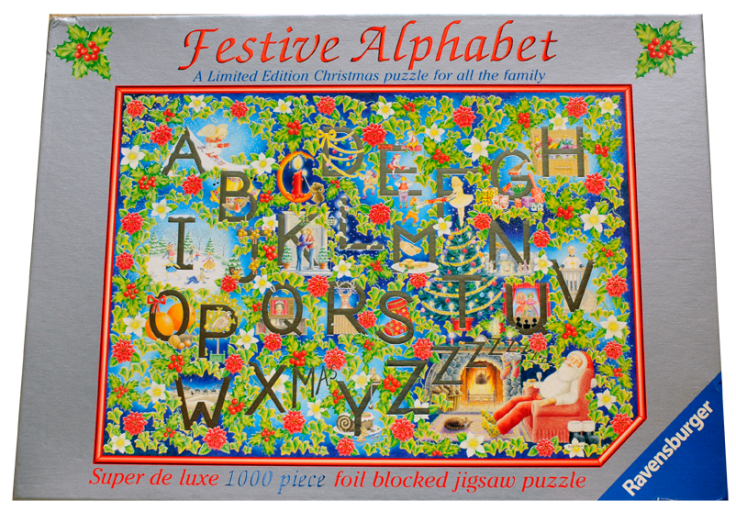 Image Quality: 10
The image quality is very nice and doesn't seem diminished at all for a 14-year-old puzzle. The colors are bright and I love the silver foil on the letters. It really makes the puzzle feel special and 'holiday-like'.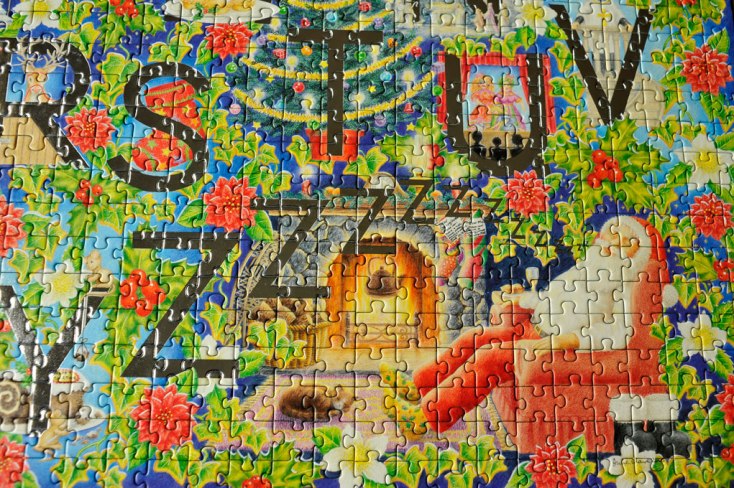 Piece & Fit Quality: 9/10
As usual with Ravensburger, the pieces fit snugly together and there's never much doubt about whether two pieces go together or not. That's particularly critical with an image like this, where there are so many repeating elements (the flowers, berries, and ivy leaves). The puzzle feels nice and heavy and of good quality and is a pleasure to work.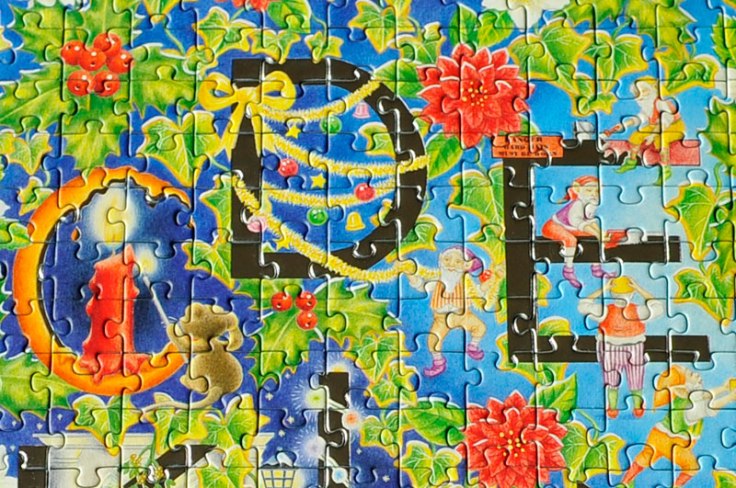 Fun Factor: 10/10:
The pictures don't really do this puzzle justice. For one thing, it's difficult to see the shiny goodness that is the silver foil on the large letters. Also, the little vignettes near each letter (like a skiing angel for "A") are fun and unique enough that they're easy to piece together. The varying shades of blue in the background also help greatly when putting together areas like the ivy leaves. It was just the right difficulty level for me. It took me longer than most 1000 pieces puzzles, but it wasn't frustrating. I pieced together the border first, than the little 'scenes' within, then the silver letters, than the red carnations, then berries, then the white flowers. The remainder wasn't too difficult because of the ability to match the blues. One of the most enjoyable puzzles I've worked this year.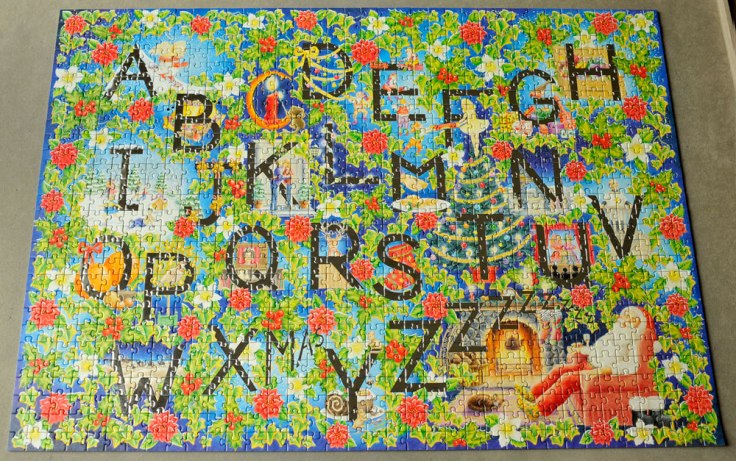 Summary:
Highly recommended!
You can find other great Christmas Themed Puzzles here.