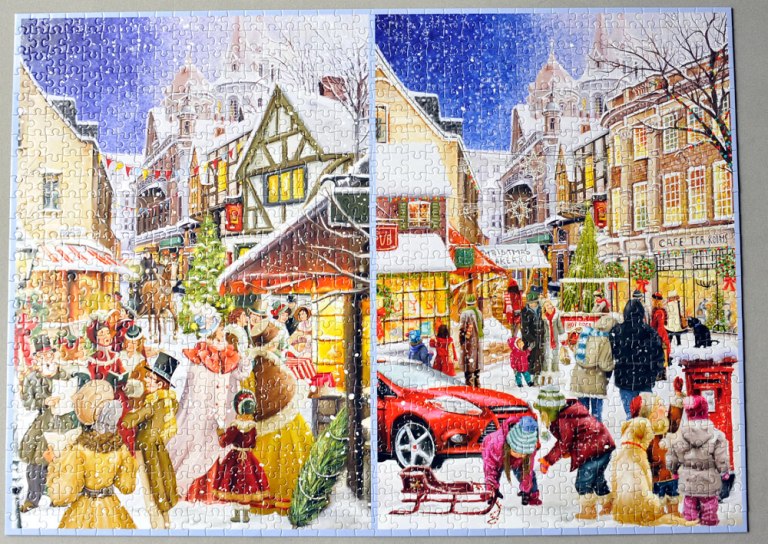 Review: "Christmas Past & Present No 1" from Otter House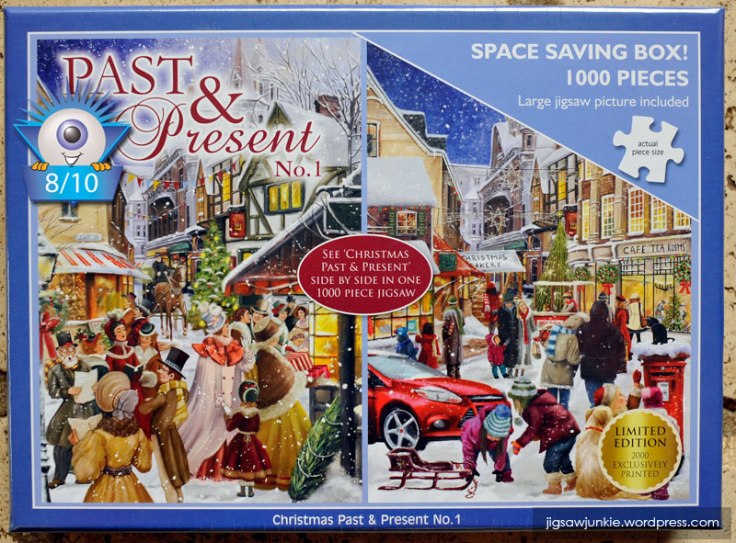 Publisher: Otter House (UK), released Sept 2014
Name: "Christmas Past & Present No 1" (limited edition) by Beatrice Grieco
OUR RATING: 8/10
Otter House has entered the list of puzzle companies that release an annual limited edition Christmas puzzle. This is their first. First, may I say, welcome to the club! I adore limited edition Christmas puzzles.
I was very attracted to this image the moment I saw it. It shows a street scene in an English village in an Edwardian period on the left and the same street in modern day on the right. Just as in the box image, there is a blue line that divides the 1000 piece puzzle into two images.
The box is very nice — not too large and very sturdy with an attractive design. And inside the box it comes with a poster of the image and a warranty card.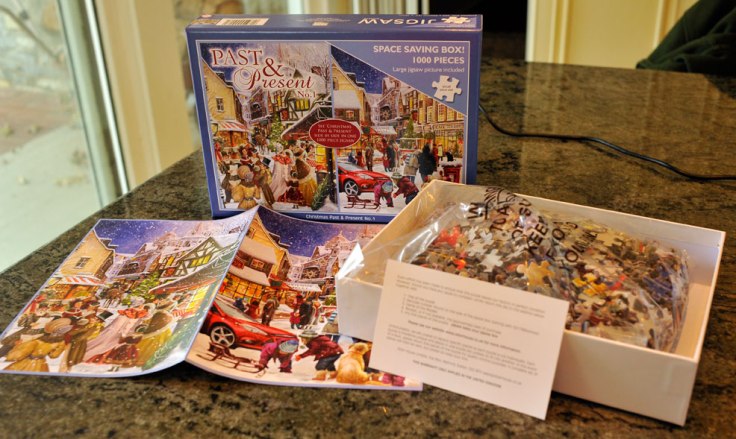 The puzzle itself is fun to assemble. There are more brown and white pieces than you'd think, though, and the colored areas are easiest to assemble first.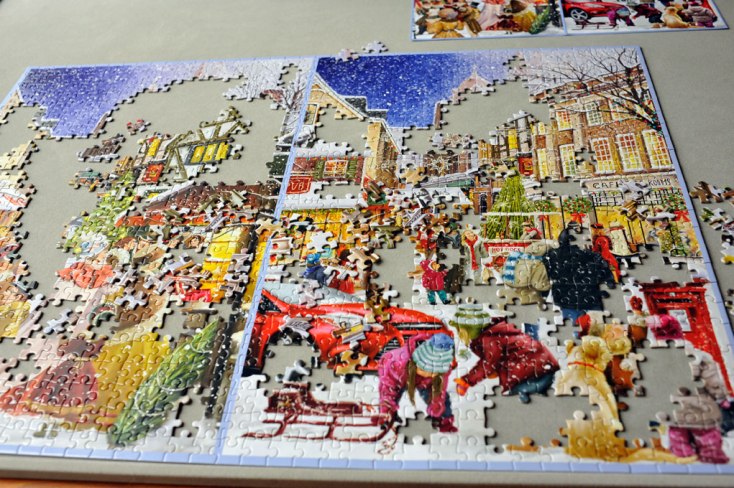 The quality of the puzzle is decent. The pieces aren't as thick and sturdy as Ravensburger or Gibson, but they're not too thin either. The color reproduction is good. The piece shapes are in a standard grid with some variety.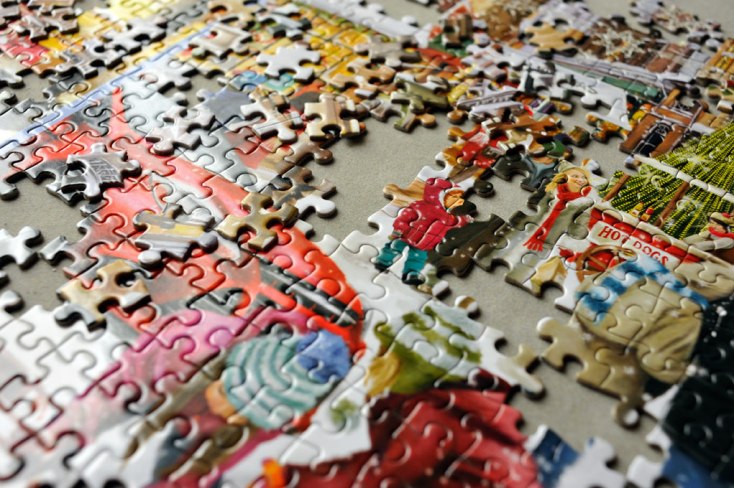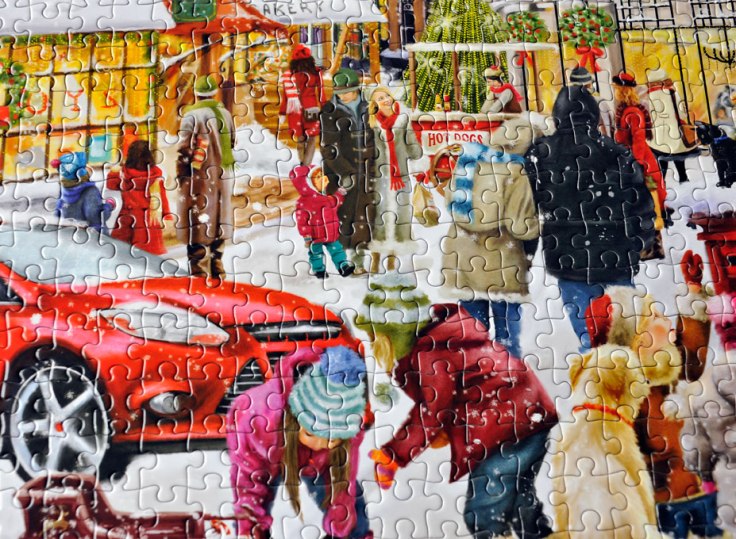 The puzzle fit is good but not tight enough to lift the puzzle without it falling apart. You can move linked pieces with caution.
The puzzle itself was fun to put together. I liked the fact that there were elements of the street scene that did not change, so sometimes it took a little bit of investigation to determine if a piece, a piece of the cathedral tower, for example, went on the left or the right. It added just a little bit more challenge to an otherwise easy puzzle.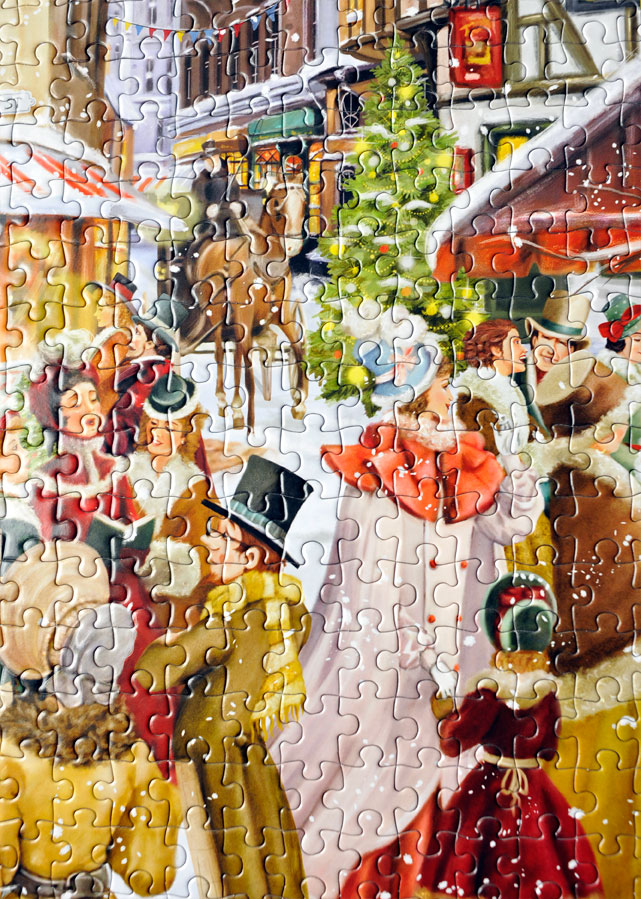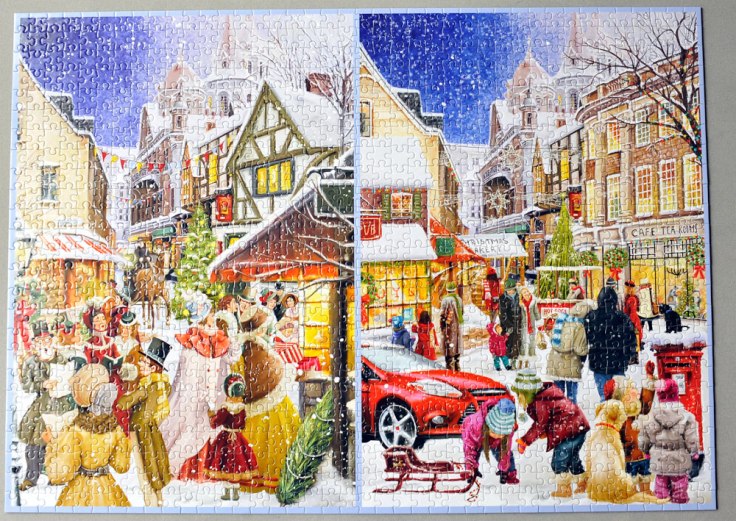 Definitely recommended, and I will be looking forward to next year's Christmas puzzle from Otter House!
You can find other great Christmas Jigsaw Puzzles here.
JJ