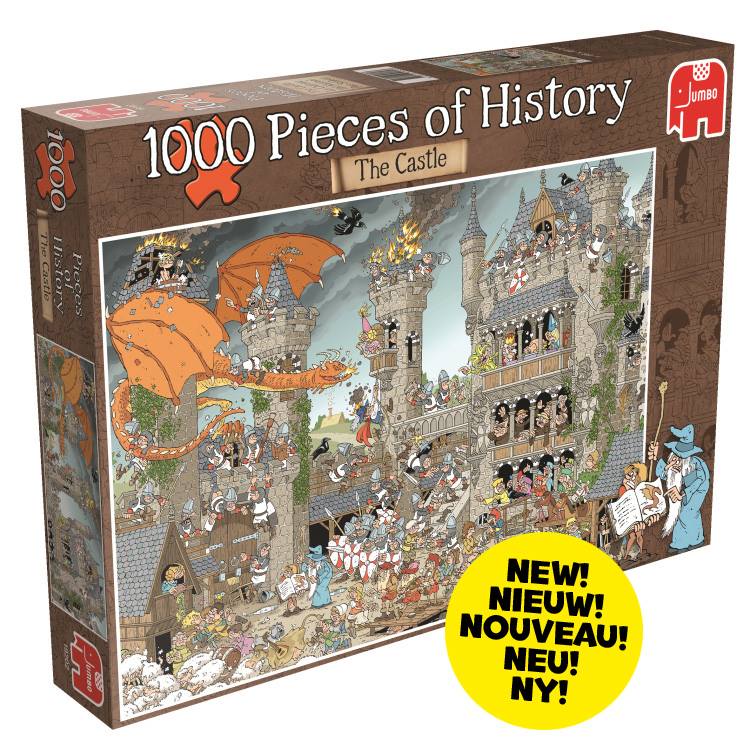 2015 Puzzles: New from JVH and Rob Derks!
If you're a fan of JVH (Jan Van Haasteren) cartoon puzzles like I am, it's always very exciting to see brand new images become available.
"The Escape" — JVH, January 2015 — 1000 and 2000 pieces
This looks like a fun scene with dozens of police officers searching for a prisoner who escaped from prison. All the blue uniforms should be challenging!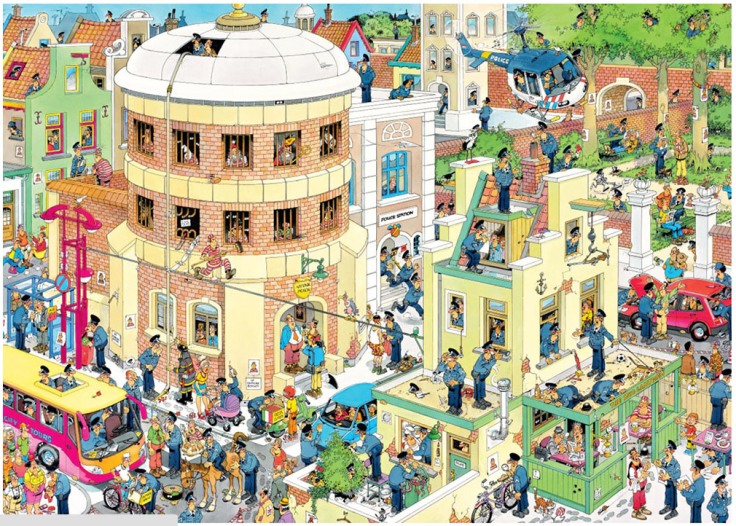 "Seaport" — JVH, January 2015 — 500 pieces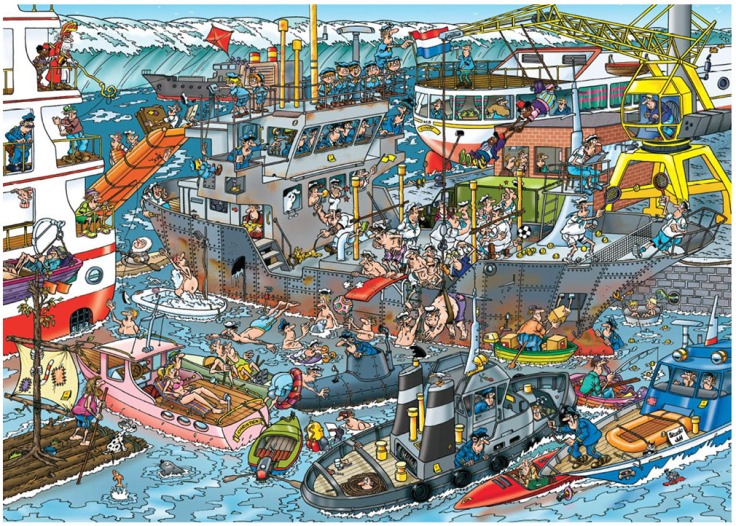 "Tall Ship Chaos", JVH Studios, 1000 pieces
This is my favorite of the new images. I love this medium shot view with larger characters all over the composition, and it's so colorful. Fun!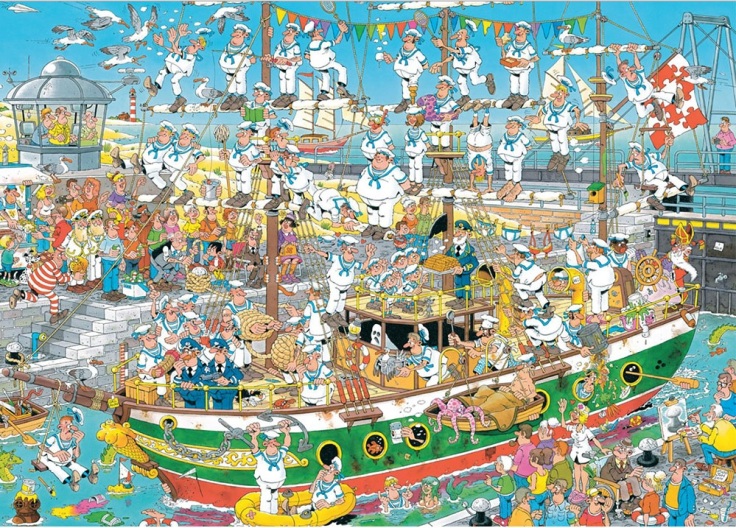 Tour De France Panorama (3×1000 pieces)
Tour De France is an older image but this panorama format is new. This boxed set is available now here.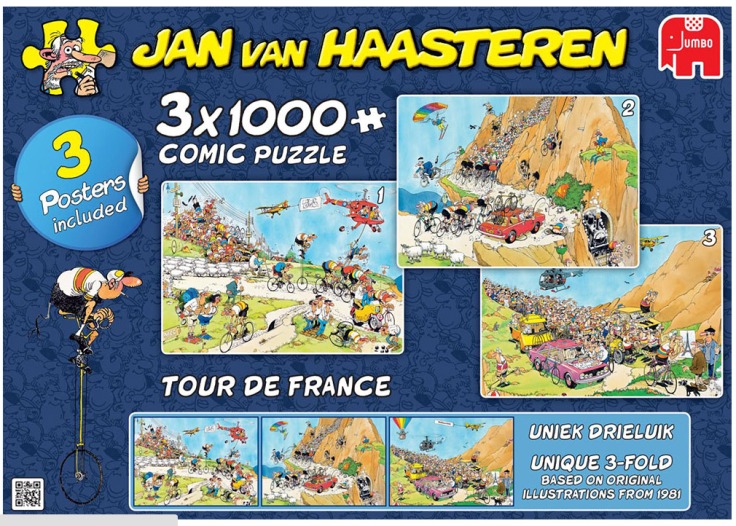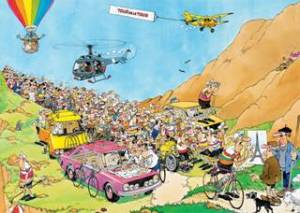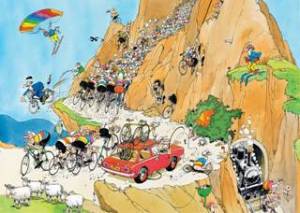 "The Castle" by Rob Derks, 1000 pieces
I'm very excited about this one! The Pieces of History series had two previous releases. This new release is available in January and features a humorous cartoon of a medieval castle. Brilliant!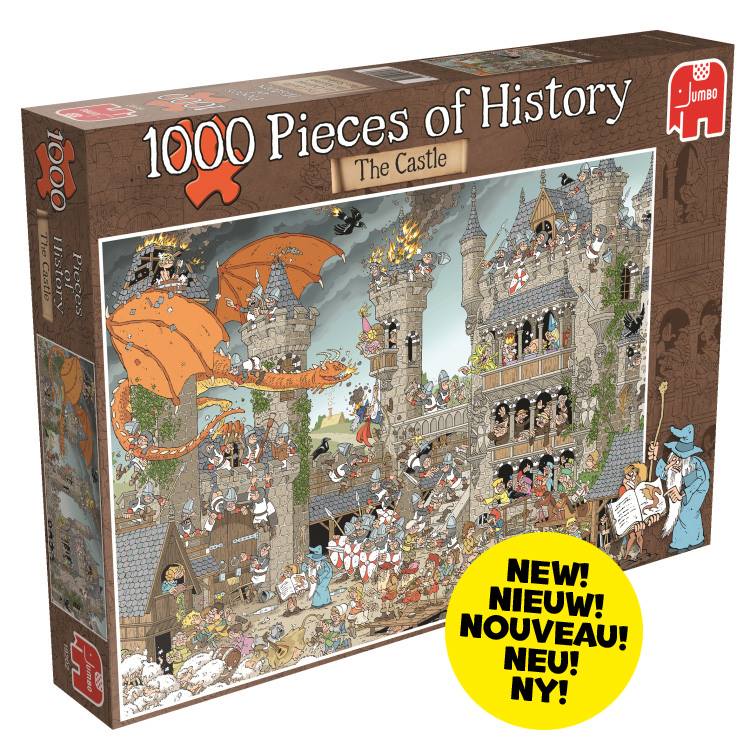 New Wasgijs
There are reportedly two new Wasgij coming as well in January — a new Wasgij Destiny called "Shopping Shake Up!" and a new Wasgij Mystery called "Babysitting". I don't have any images yet but I'll post when I do.
You can find similar cartoon jigsaw puzzles here.
JJ