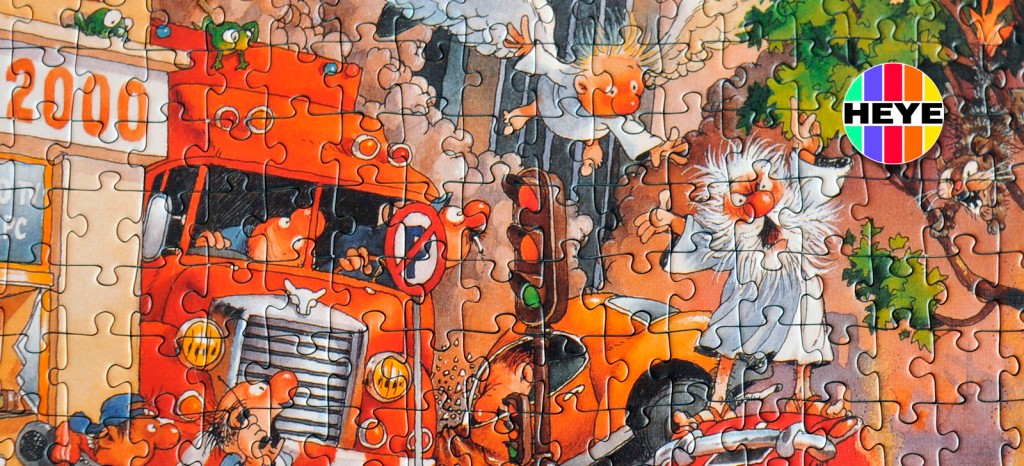 Review: "Apocalypse", Heye, 10/10
Publisher: Heye (Germany), original pub 2000, reissued 2013
Title: "Apocalypse", Artist: Loup, 2000 pieces
OUR RATING: 10/10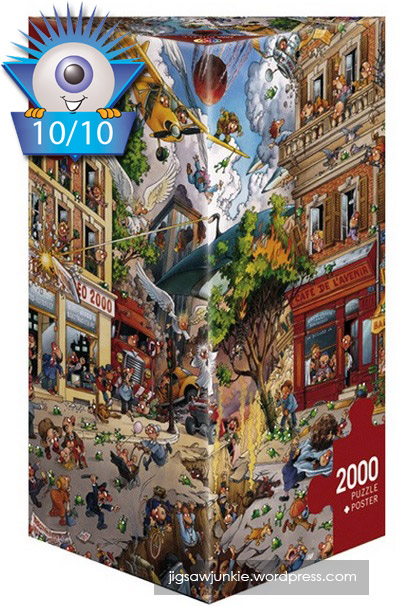 For my first post-Christmas puzzle, I decided on something a little more challenging, a 2000 piece Heye cartoon puzzle. I've had this one for a number of years and just hadn't tackled it. Time to get started!
Box Quality:
I'm a fan of the Heye triangular boxes. If you have a number of Heye puzzles, they store easily and attractively by placing them "end out" on a shelf, using two triangular boxes to make a square (see our Heye page here). The boxes are also different and fun and of beautiful design and quality. You can see the front above. Below is the back.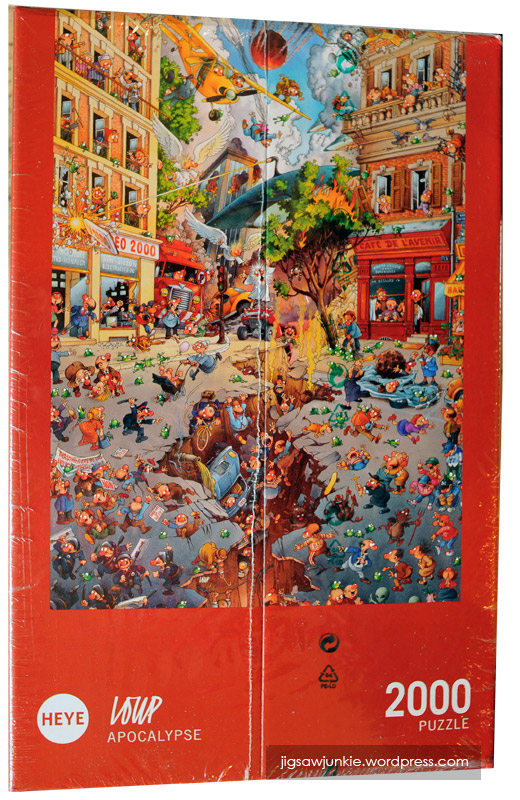 The top has a pull-out from the design and the piece count, so you can tell at a glance what the puzzle is when it's stored end-out on a shelf.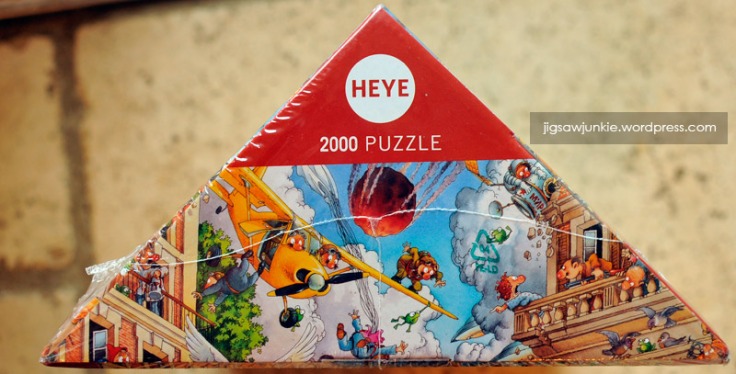 Inside the box there's the bag of puzzle pieces and a very large poster. The poster is a nice keepsake in its own right, and invaluable when working on the puzzle and looking at the fine detail. It's on a very heavy glossy paper, so it holds up to repeated handling.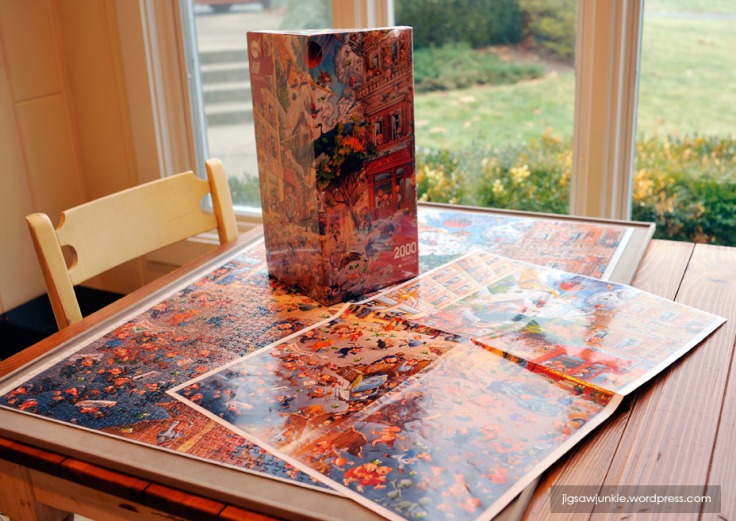 The back of the poster serves as a mini catalogue, showing other Heye cartoon puzzles currently available, which I always appreciate as a collector.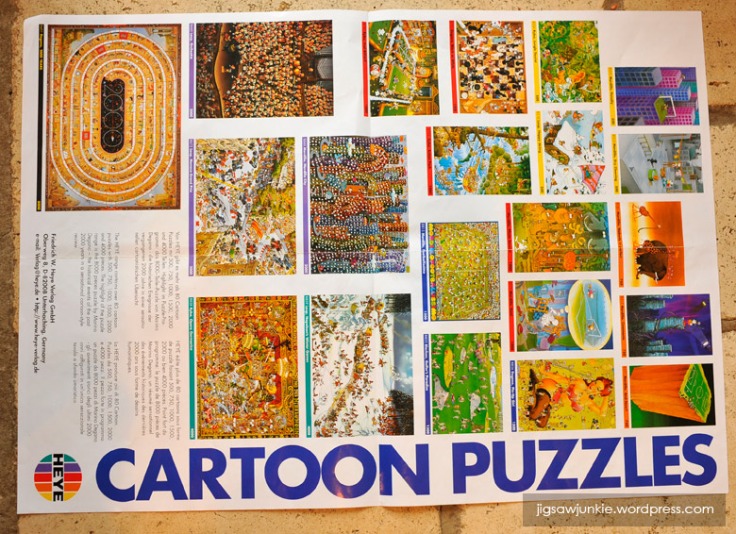 The Image:
I adore this image and have since the first time I saw it back in 2000. This is a tongue-in-cheek, disaster movie as cartoon image. There's an asteroid, a falling satellite, raining frogs, fire, a crashing plane, earthquake…. What fun!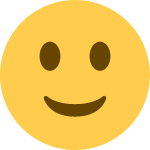 This is a beautifully rendered image with Loup's trademark big-nosed characters and excellent, detailed artwork. This is the sort of image that Heye became famous for. This isn't a licensed art image, or one you will find anywhere else. And it's obvious much thought and many, many hours went into its creation. It's busy without being overly crowded and a jumbled mess. Just perfect!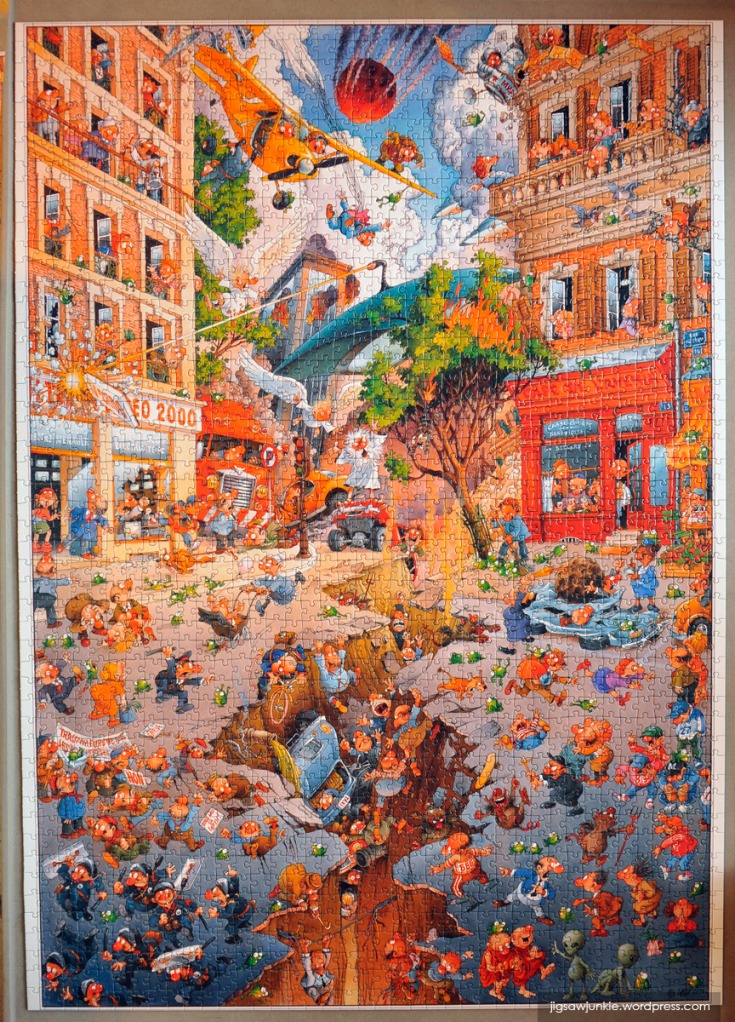 Puzzle Quality:
Heye is a no-brainer trusted quality brand for me. You can see my Heye brand comparison here for details. Suffice it to say this is a solid German company with a level of craftsmanship that's impeccable. The puzzle pieces are thick and the image reproduction is sharp and colorful. (Click on image below for close-up.)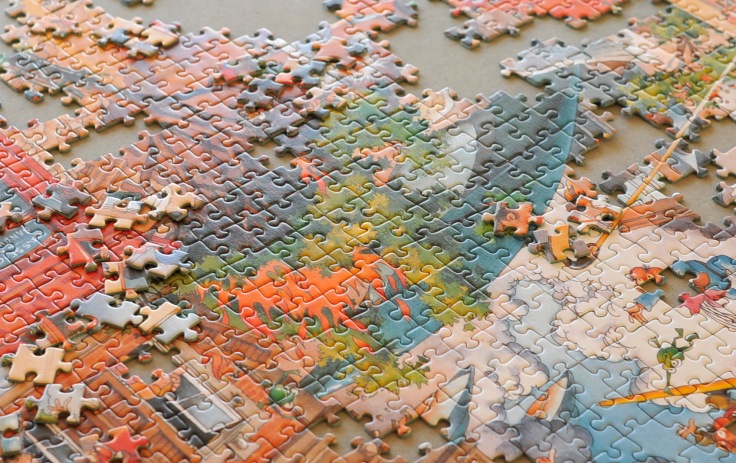 The puzzle cut is a standard grid, but there's lots of variety in the pieces. The puzzle has a solid fit that is never confusing. You never think a piece fits where it does not.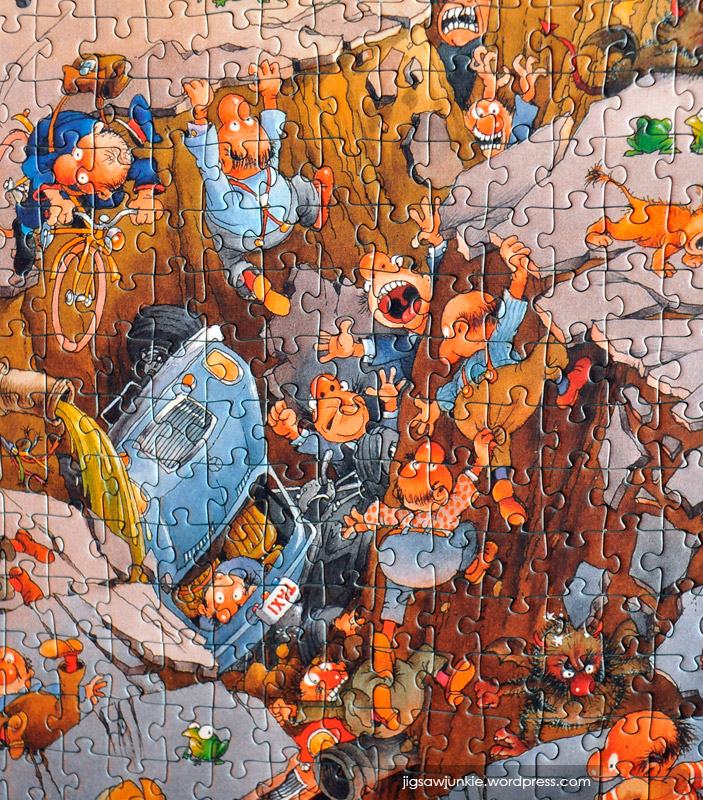 Above: The central crack in the earth has cars and people going down while fuzzy demons come up.
Assembly:
I'd rate this puzzle as 'medium to difficult' mainly due to size. With Heye puzzles, you can pretty much pick up any piece, compare it to the poster, and see where that piece goes. Each little figure is unique, and there aren't large areas of the same color or pattern. I assembled the border first, then the buildings and blue sky. The crack up the middle of the painting came next and then filling in all the little figures in the fore and mid ground. It's quite fun to see the various scenarios come together across the puzzle as you work.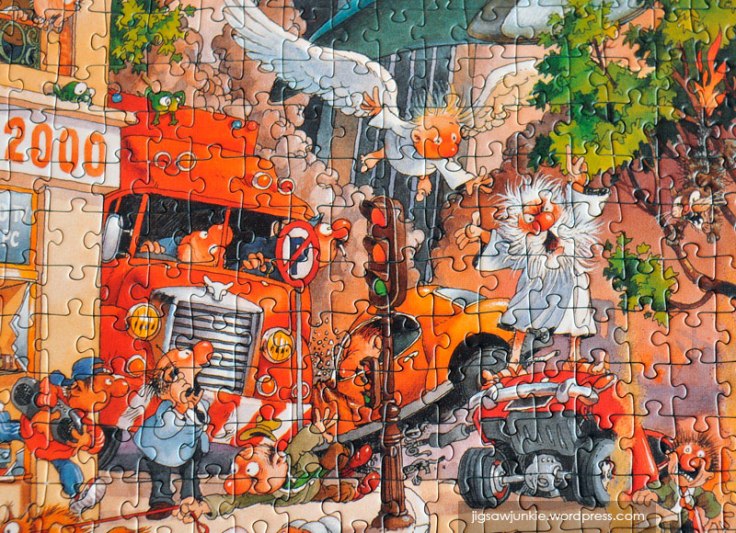 Above: God is throwing a fit while a looter makes off with some goods.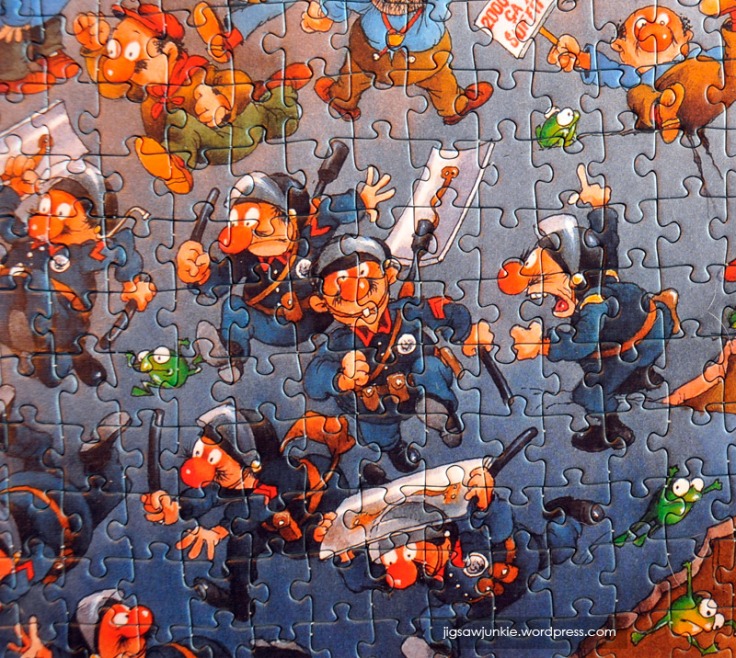 Above: The riot police scramble.
Conclusion:
This puzzle earns a robust 10 out of 10 by doing everything brilliantly. A gorgeous box, a large poster to work with while assembling, a fantastic and unique image with tons of color, detail, and humor, Heye's solid quality, and a nice large puzzle size too! It really would be the end of the world if I didn't love this one. More detail photos below!
JJ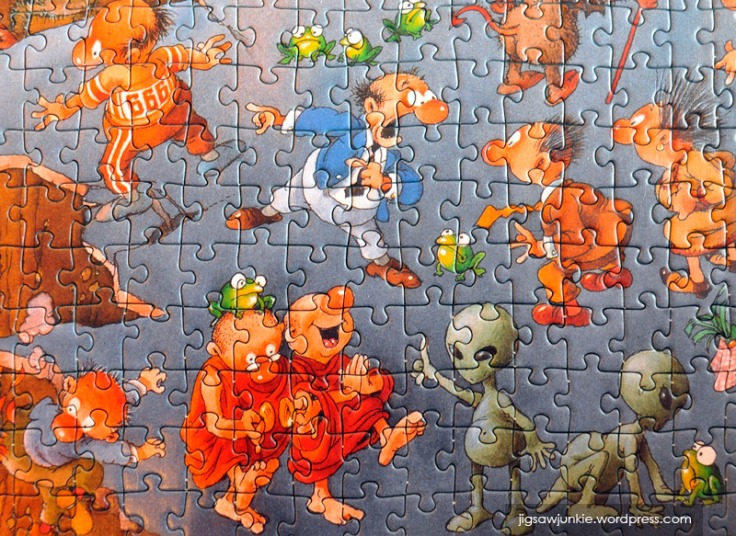 Above: Ever happy Buddhists are not bothered by the disasters or the little grey men.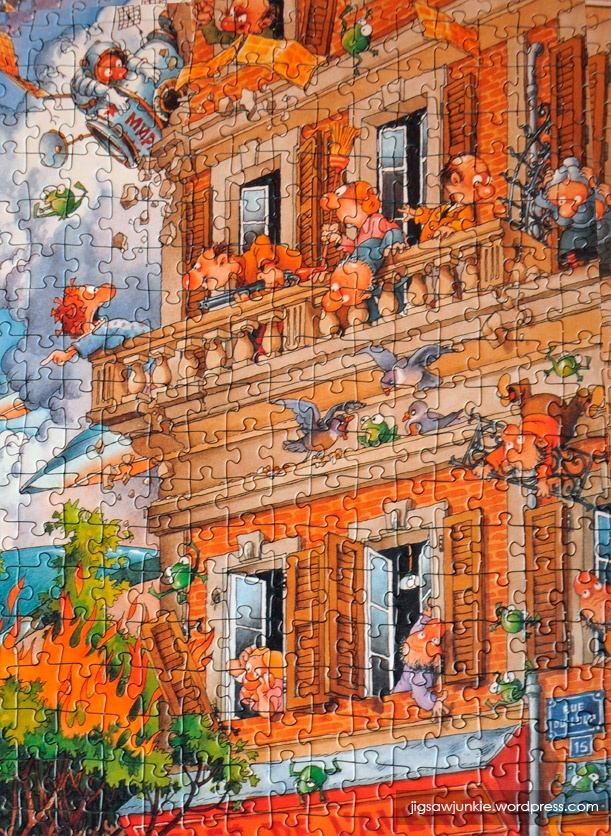 Above: Pigeons tell off an invading frog while a satellite hits a building.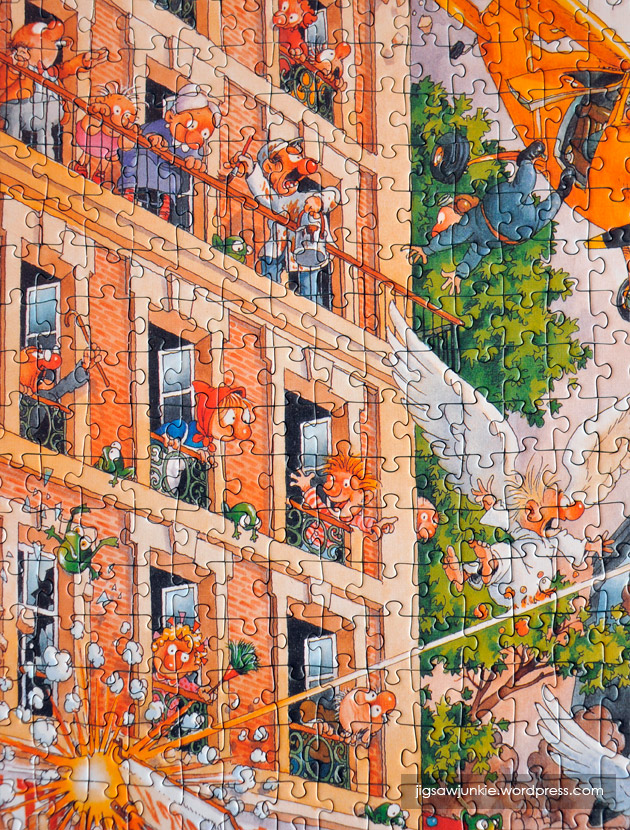 Above: The laser blast from a UFO singes an angel's bottom and a little boy is thrilled at the mayhem.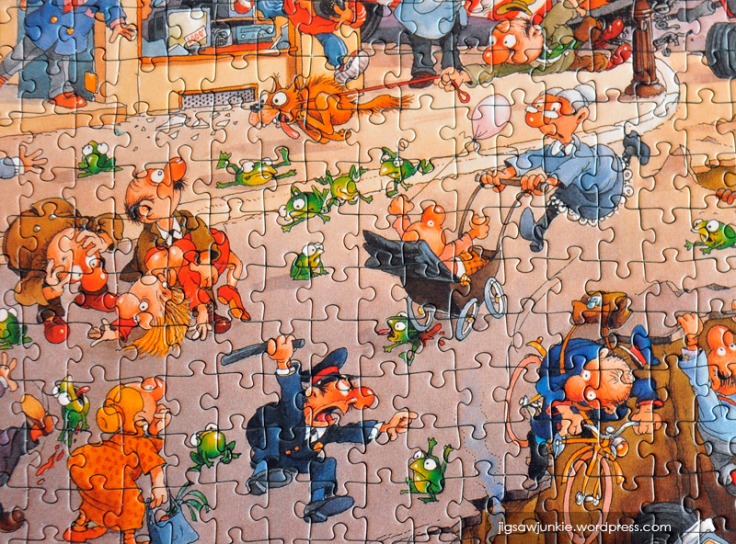 Above: A fainting damsel, a clueless one, and a racing nanny. A man tries to hang on to his panicking dog.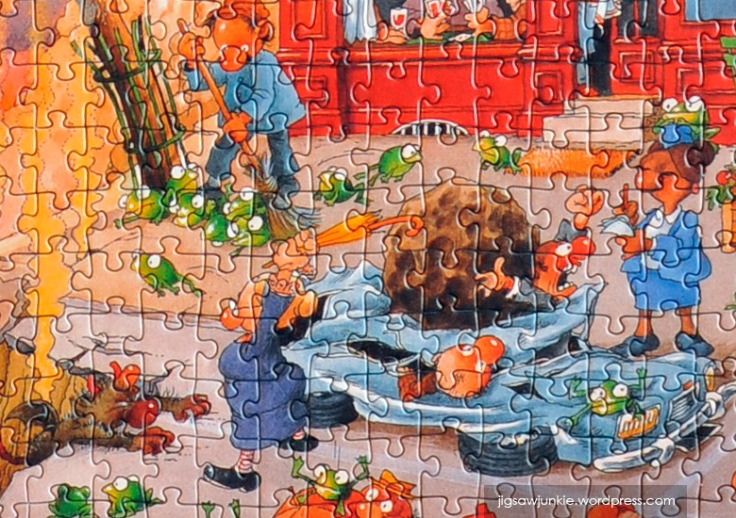 Above: A grandma attacks a demon with her umbrella, and a man whose car was hit by an asteroid argues with a meter maid. Meanwhile a street cleaner blithely sweeps up frogs.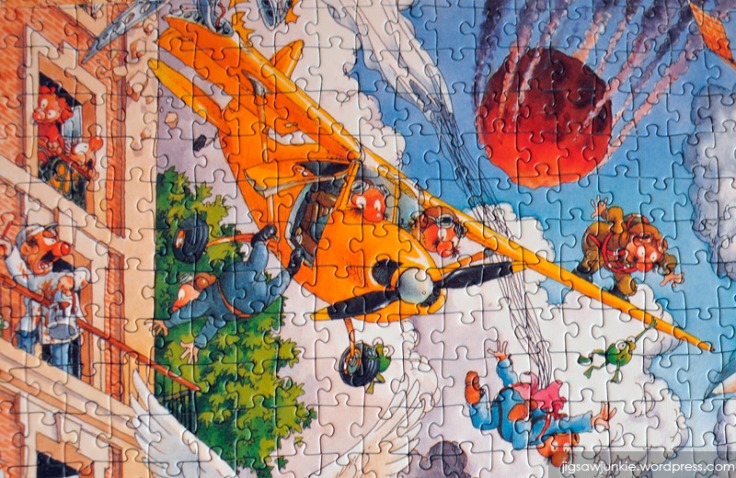 Above: A man leaps from a crashing plane aiming for a railing on a building while another asteroid is about to hit.