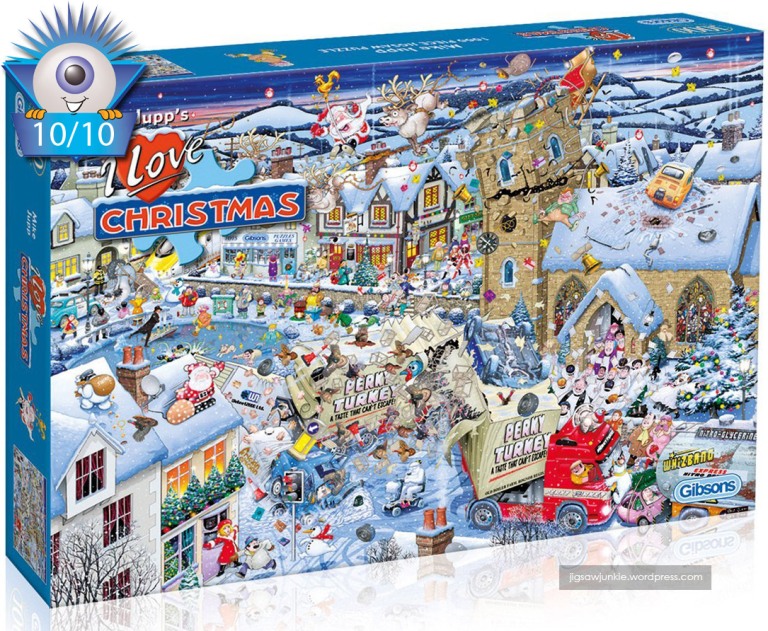 Review: "I Love Christmas", Gibsons, 10/10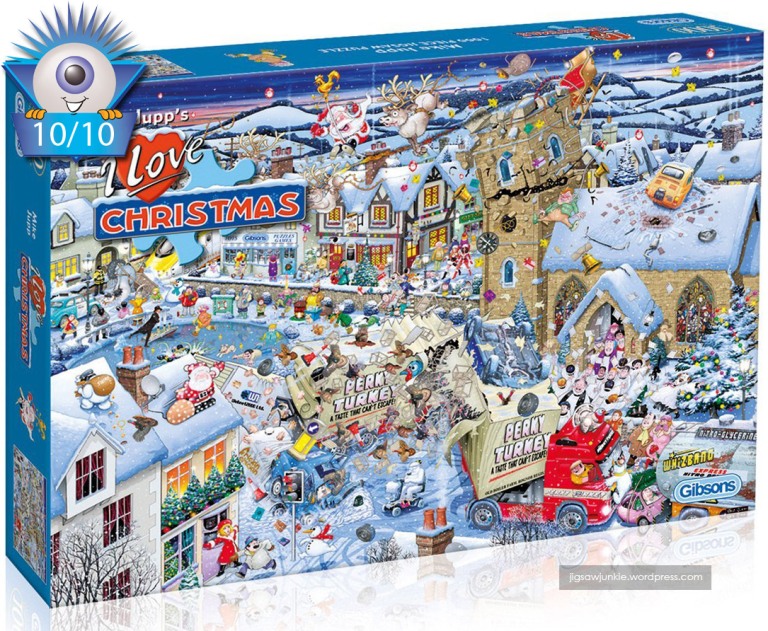 Publisher: Gibsons (UK), ~2010, 1000 pieces
Title: "I Love Christmas", Artist: Mike Jupp
OUR RATING: 10/10
I finally tackled this amazing Mike Jupp puzzle. Maybe I am missing Christmas already.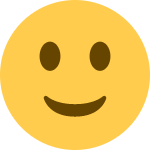 Box Quality:
Gibsons boxes are among the very best in the business, if not the best. They're very thick and sturdy with lovely packaging design. You can see the front above. I really love that on the back of this puzzle is information on the artist, Mike Jupp, and the puzzle itself. This makes the box so much more interesting and collectible!
Back: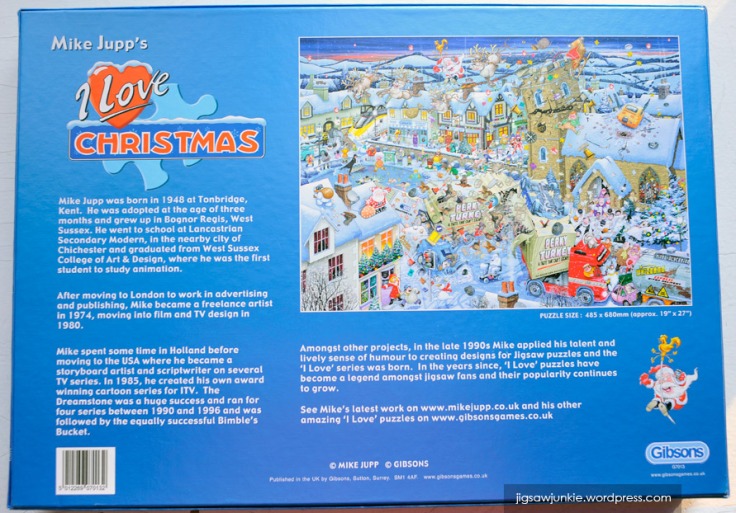 Sides:
All sides show an image of the puzzle, puzzle name. artist, piece count, and Gibsons logo. You can easily tell what the puzzle is when it's shelved and it looks nice with other puzzles in the "I Love" series. Aren't the little pull-out characters cute?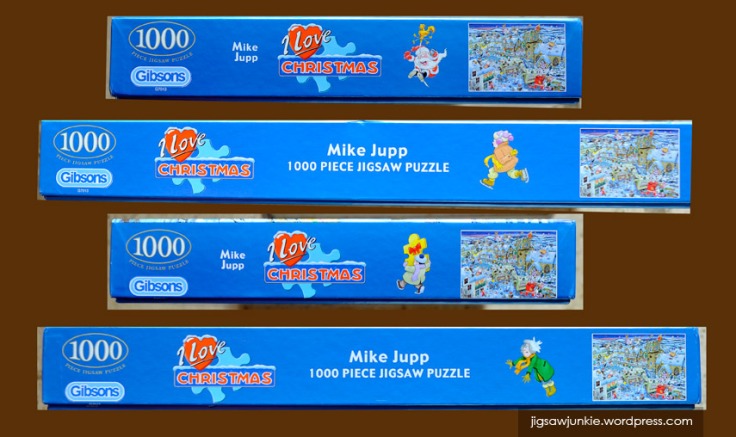 Inside the box:
The box comes with a warranty card and a mini Gibsons catalog. It's always nice to have these catalogs years later to remember what else Gibsons put out that year.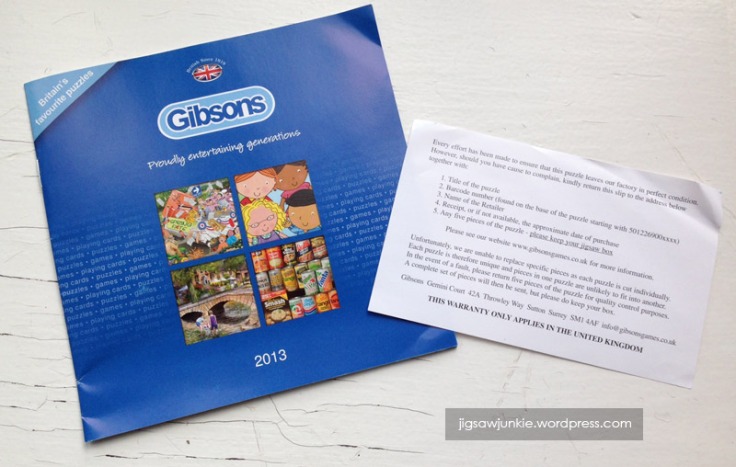 The Image:
Well, what can you say about Mike Jupp's "I Love" puzzles? If you are a fan of cartoon puzzles, they're at the top of the heap. If you like JVH (Jan Van Haasteren) or Heye puzzles, you'll drool over Mike Jupp's I Love series. (You can read more about this series here.) I have done a number of these, but this is the first time I've done "I Love Christmas".
As always, the scene is quintessentially British and filled with humorous characters and scenarios, tongue-in-cheek references, and great color, all in a highly detailed and clean art style. Perfect!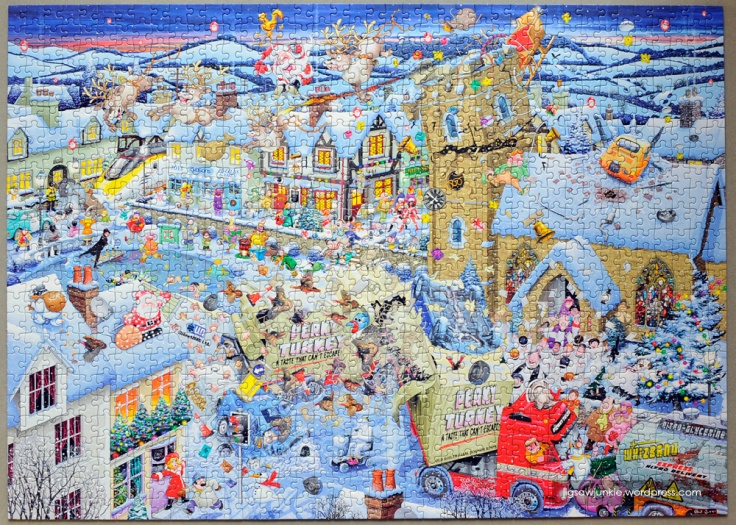 Puzzle Quality:
Gibsons quality is simply outstanding. Their pieces are among the thickest on the market, they have a lovely wax/matte finish, and the image reproduction is stellar. You can see our full Gibsons brand comparison here. With Gibsons puzzles, pieces can appear to fit where they do not, which can be more challenging, but it wasn't an issue with this busy puzzle.
The piece cut is standard grid, but with a variety of piece shapes. The piece fit is fairly tight and you can move small groups of pieces without them breaking apart if you use care.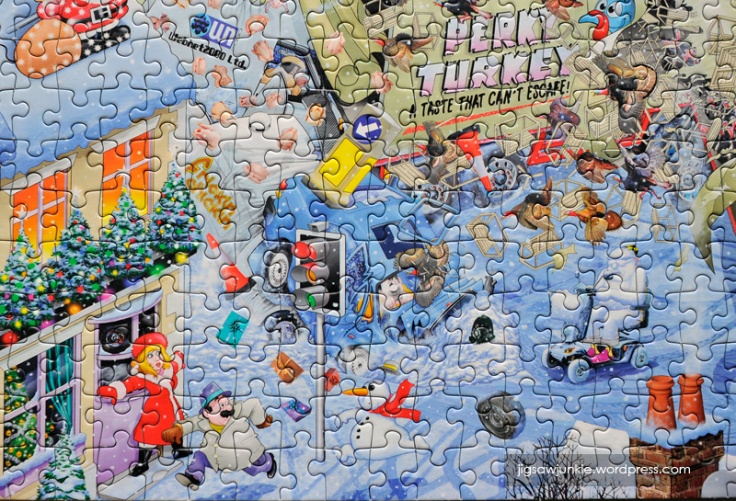 Above: I love the woman in red and the frozen man on the little motor cart. Even the snowman is running from the accident.
Assembly:
This puzzle is a bit tougher than it looks, but still not too difficult. I'd give it a medium rating. The clock tower, night sky, windows, houses, and flying turkeys were the most obvious elements to piece together first. For many pieces, you can look at the piece and check the box lid and see exactly where it goes.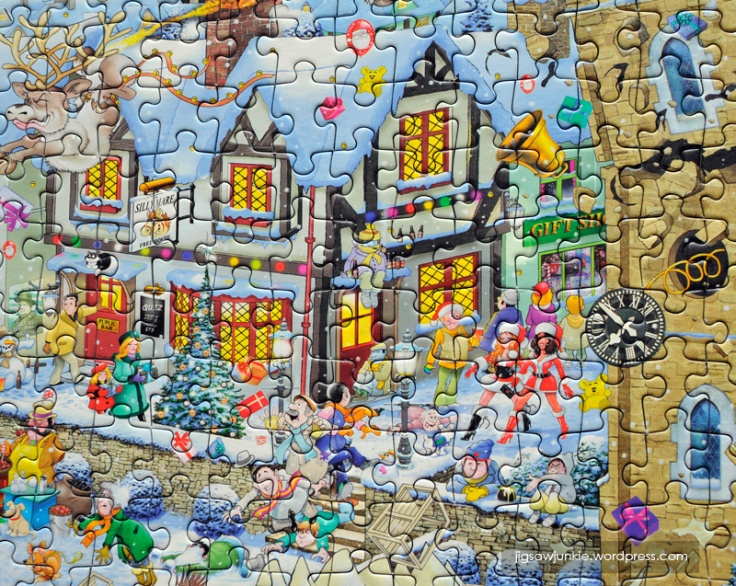 Above: Sexy Christmas dancers and what look like frozen ghosts.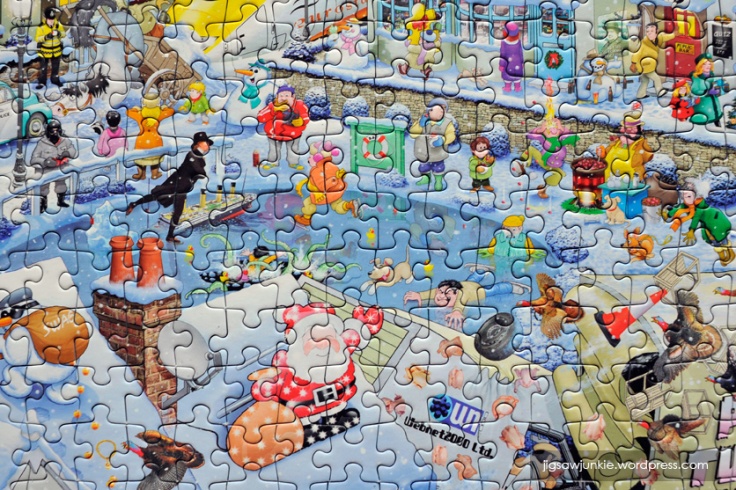 Above: The snowman cat burglar, the titanic ship, and the classic figure skating among the many visual gags in this puzzle. Pay no attention to the tentacles.
Conclusion:
This puzzle has everything going for it–Gibsons quality and a lovely box, it's a cartoon puzzle, British puzzle, and Christmas puzzle all in one! And it's Mike Jupp, whose art style is simply amazing. It's not possible to recommend this puzzle highly enough! If you don't have it, pick it up while it's still easily available and cheap.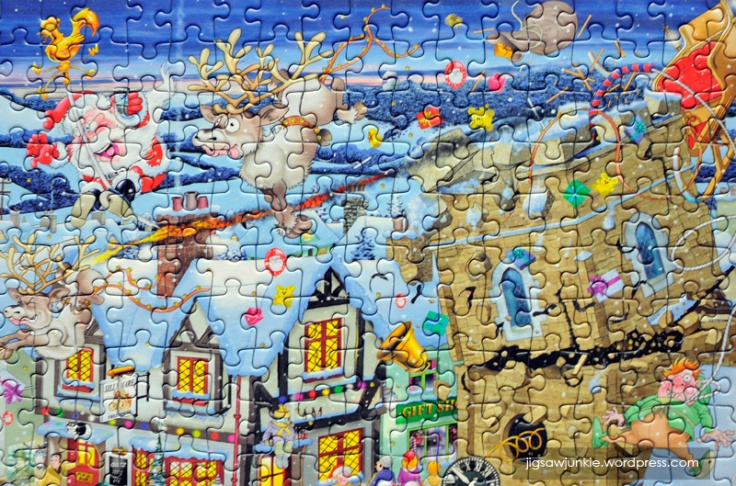 Above: Santa's sled crashes into the clock tower.
JJ