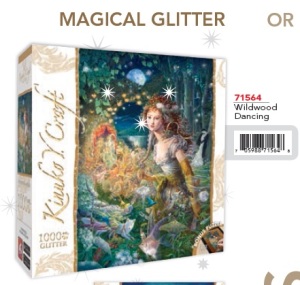 2015 Puzzles: MasterPieces First Look!
I was able to get a MasterPieces 2015 puzzle catalog. It's a very nice line-up and I am looking forward to seeing the quality of the brand in the latest puzzles.
4 brand new Kinuko Y. Craft fantasy puzzles. My favorite "squeal" moment while browsing the catalog are these 4 new Kinuko Craft puzzles. Thankfully they come in 1000 pieces. These 4 images come in 2 box types. There's the white box "Glitter" version and "Collectible Tin" which appears not to have the glitter effect. I'm looking forward to these!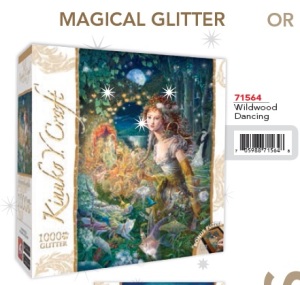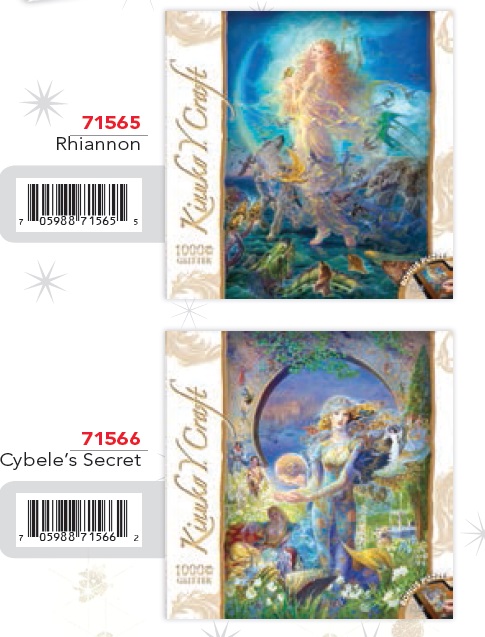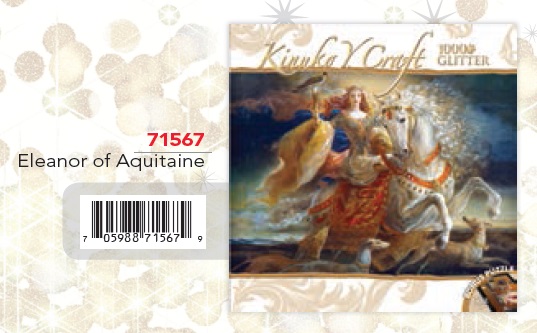 2 new "Cat-ology" by Geoff Tristram — Flora and Fothergill.
Those who saw my interview with Geoff Tristram will know about the "Cat-ology" series from MasterPieces. We get 2 brand new images this year — "Flora" (love the colors on this one) and "Fothergill". Yes, please!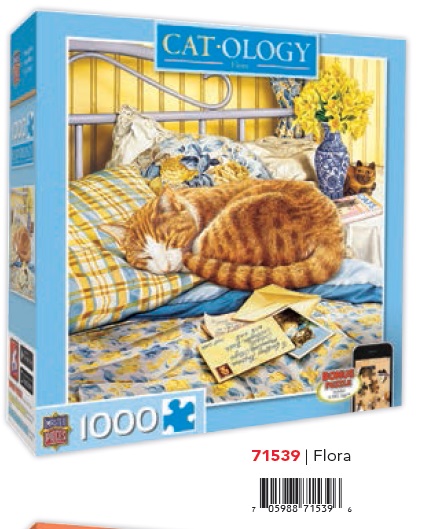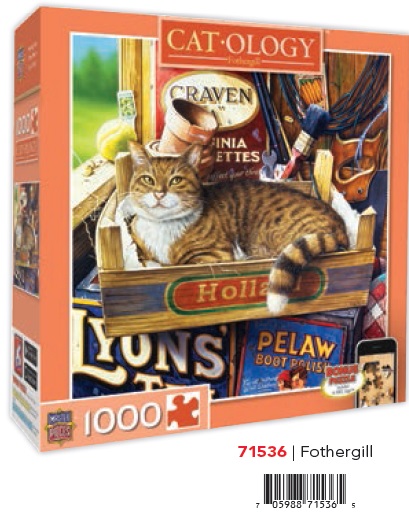 2 new "Alice in Wonderland" fantasy puzzles from Shu and a Cinderella.
Shu is a Japanese fantasy artist. His work is very popular in Japanese puzzles and not as much in the US and UK. But MasterPieces's 'book boxes' puzzles previous had 2 Shu fantasy images of Alice in Wonderland, and this year they add 2 more, "Lost in Wonderland" and "Tea Party Time". Nice.
They also have a new Cinderella puzzle in the book boxes. I'm not sure of the artist.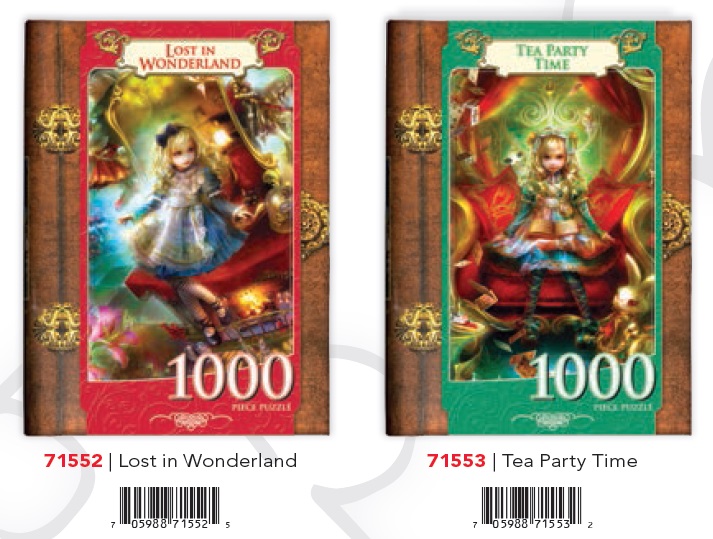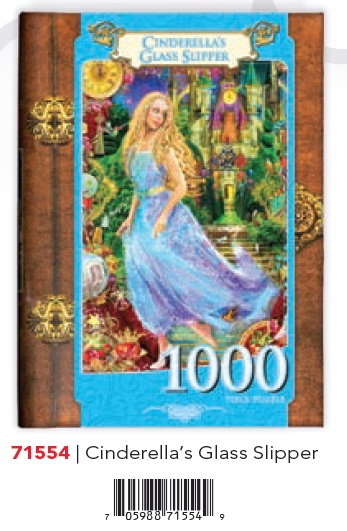 New series: "Time Away" with 4 puzzles.
This is a new series with a new box design. Seems like some of these images are adapted from MasterPieces panoramic series.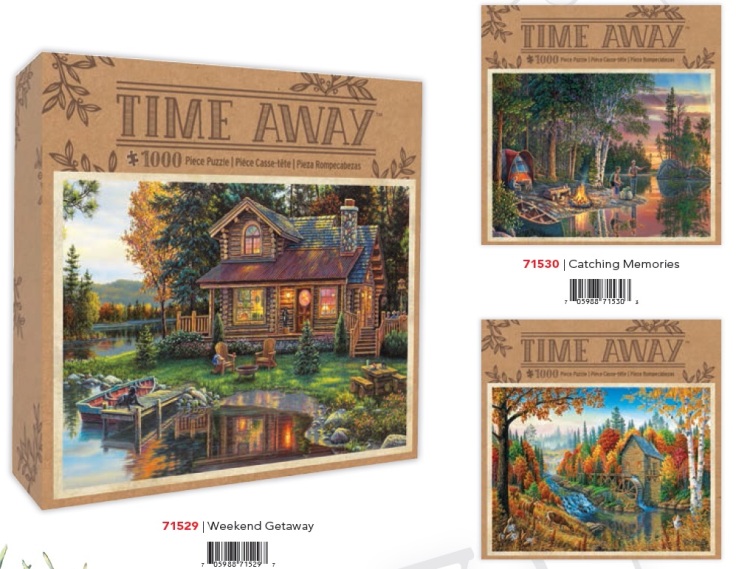 "Hometown Heroes" and "US Army" puzzles by Dona Gelsinger.
I previously reported these as new Eurographics puzzles, but they're not, they're MasterPieces. I love all four of these!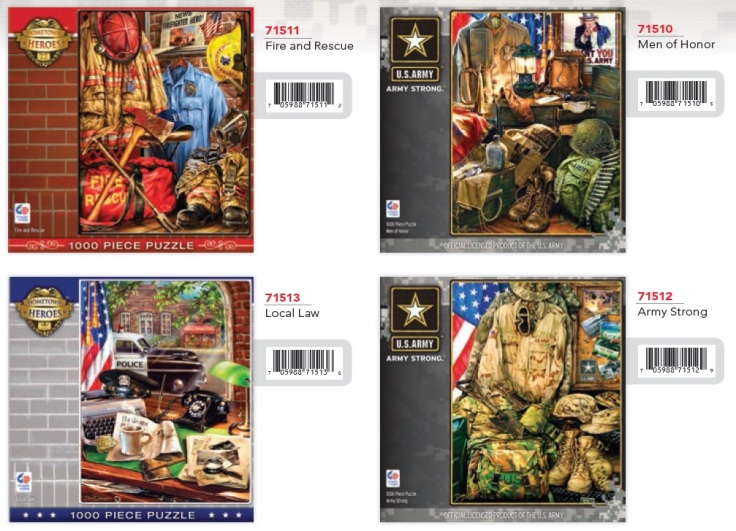 You can see bigger images of these here.
Tribal Spirit — New Series, 1000 pieces
Another new series for MasterPieces is "Tribal Spirit" which appear to all be Native American themes, but with very different art styles.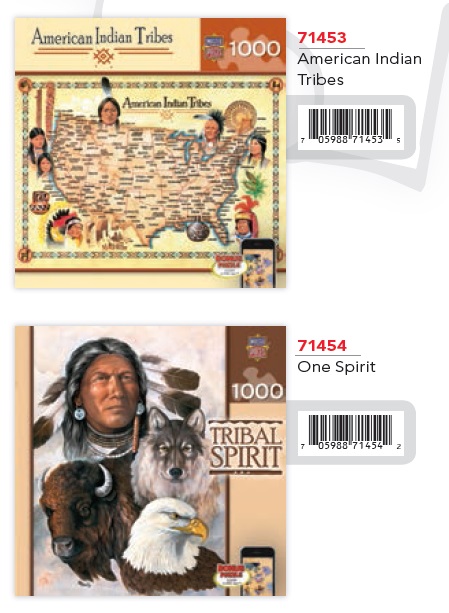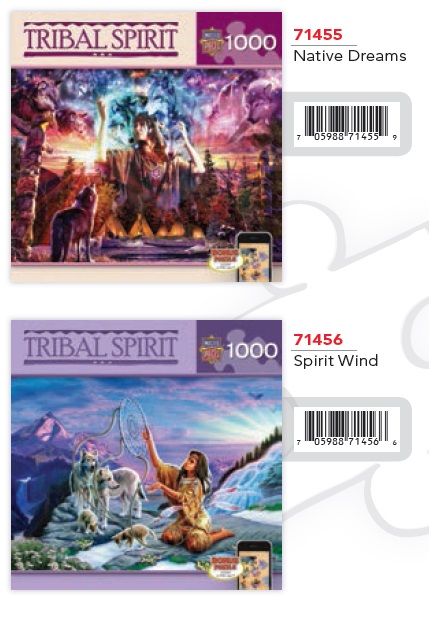 2 new Bonnie White "Heartland" puzzles, an 'ez-grip' Bonnie White, and a 2000 piece Bonnie White
I'm not sure all of these are new, but I haven't noticed them before so I'm putting them up. I like the PA Dutch design of the ez-grip 1000 piece puzzle (those puzzles have large pieces, so they're the same size as a regular 2000 piece puzzle once completed).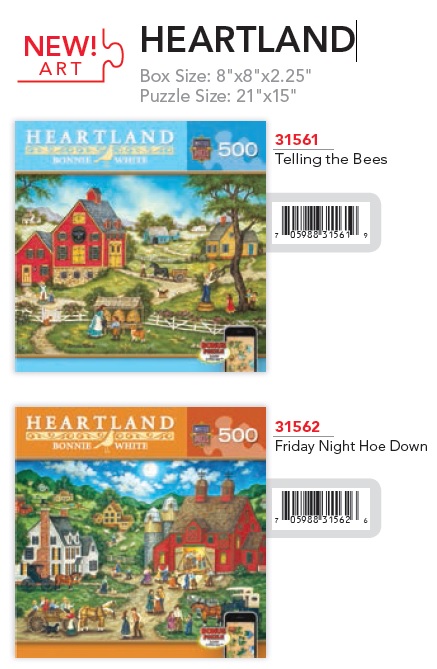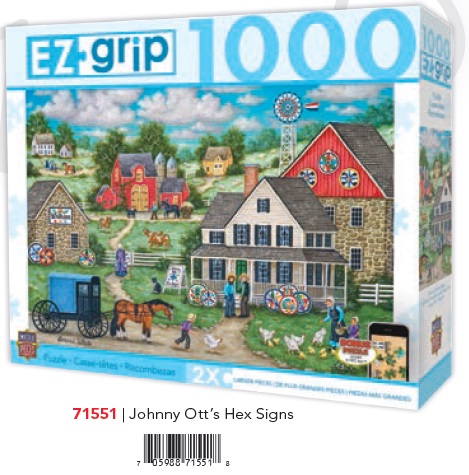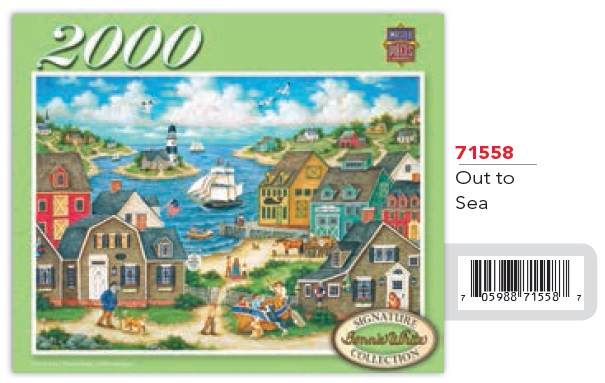 2 new "Saturday Evening Posts" puzzles, 1000 pieces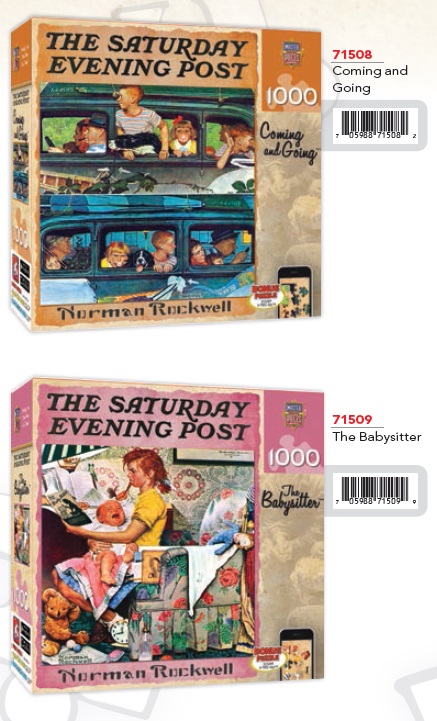 Wheels, Cruisin', and Childhood Dream series — new images
MasterPieces has one of the most man-pleasing puzzle catalogs I've ever seen. They have a number of series based around cars, one on railroads, and a lot of sports themed puzzles. They also have a line of John Deere and FarmAll tractor puzzles. Below are new additions for 2015 to three of their car-themed series.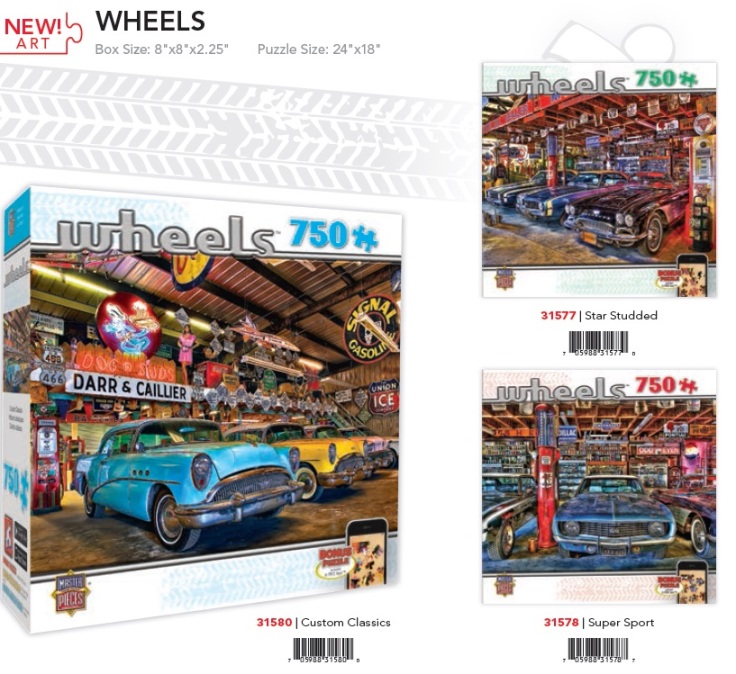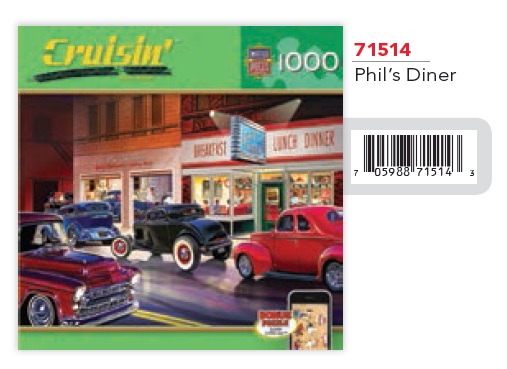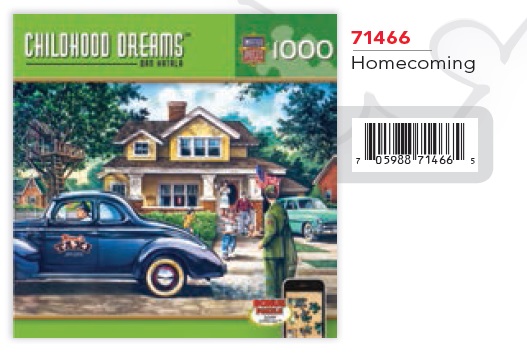 New art in the "Railways" series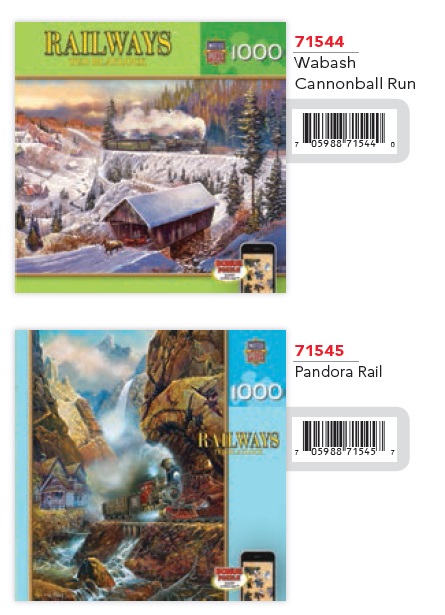 New Sports Collages: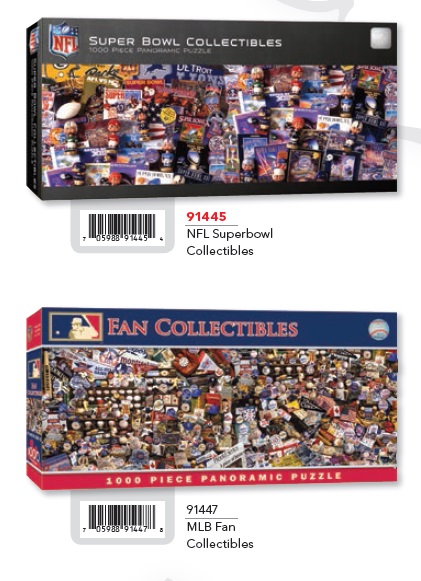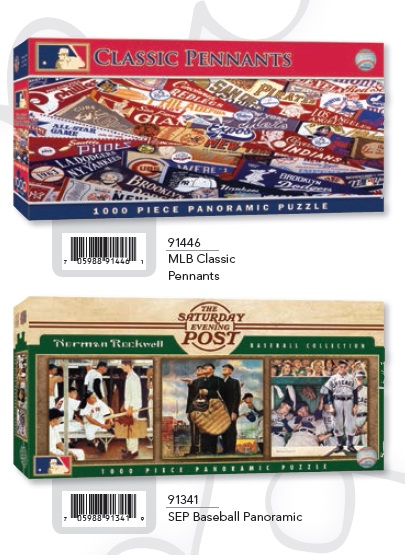 2 new wildlife puzzles in the "Peek Season" series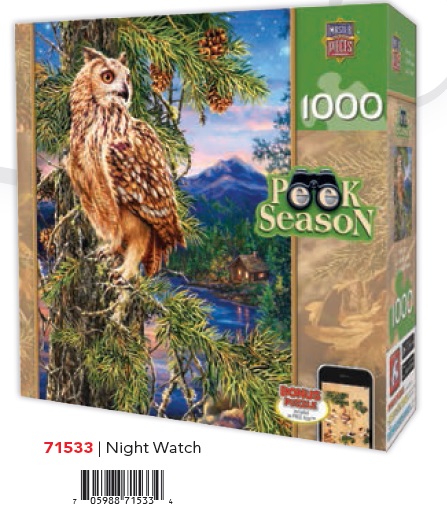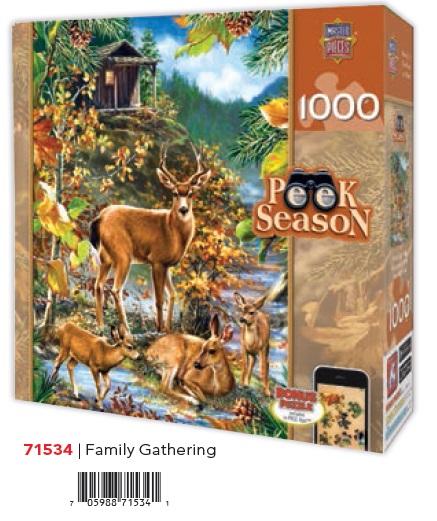 New Alan Giana puzzles in their "Lazy Days" series, 750 pieces.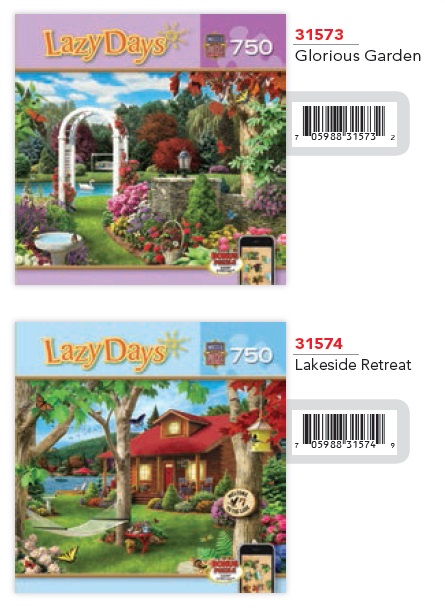 See anything here you like? You can see MasterPieces's complete line-up on their website.
And you can find some of their new puzzles on Simple Pasttimes.
JJ