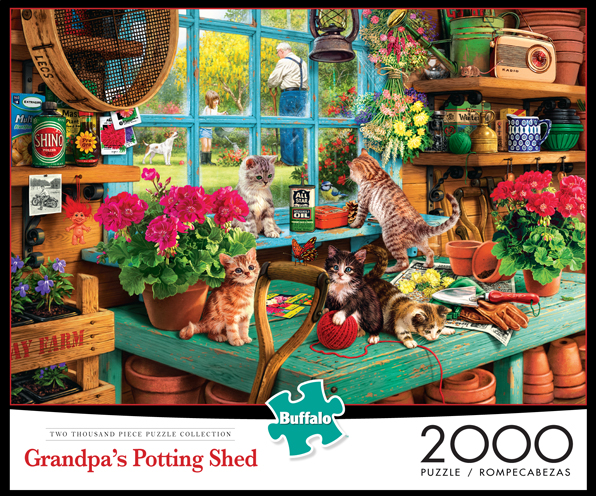 2015 Puzzles: 3 new from Buffalo Games
The Buffalo Games site has been updated with some new puzzles. My favorite is the 2000 piece puzzle "Grandpa's Potting Shed". Lot of nice color and detail.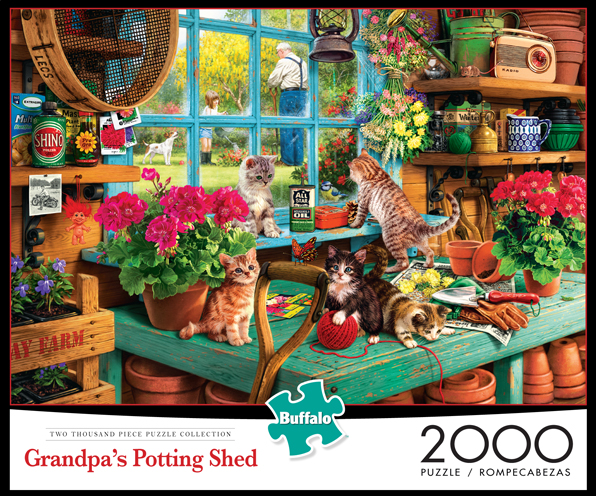 There's also a new 2000 piece Kim Norlien puzzle, "Cabin Fever".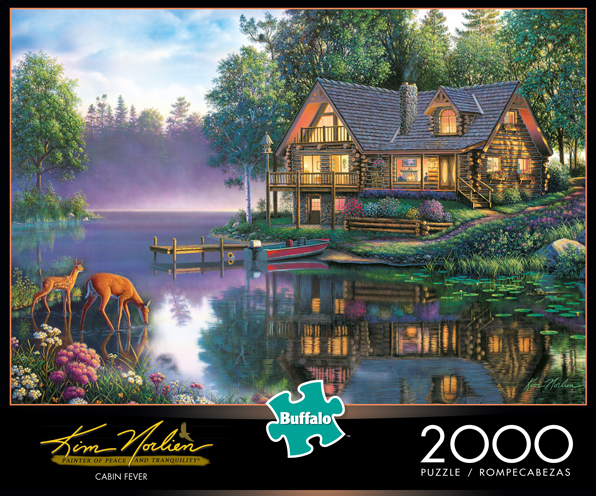 And a new Kim Norlein panorama in 750 pieces, "Freedom's Promise".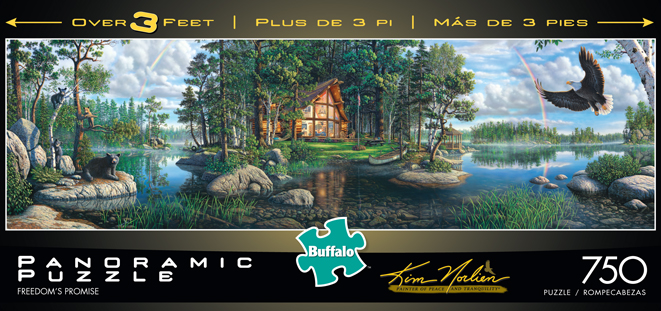 And finally a new 1000 piece Coke puzzle "Life Tastes Good".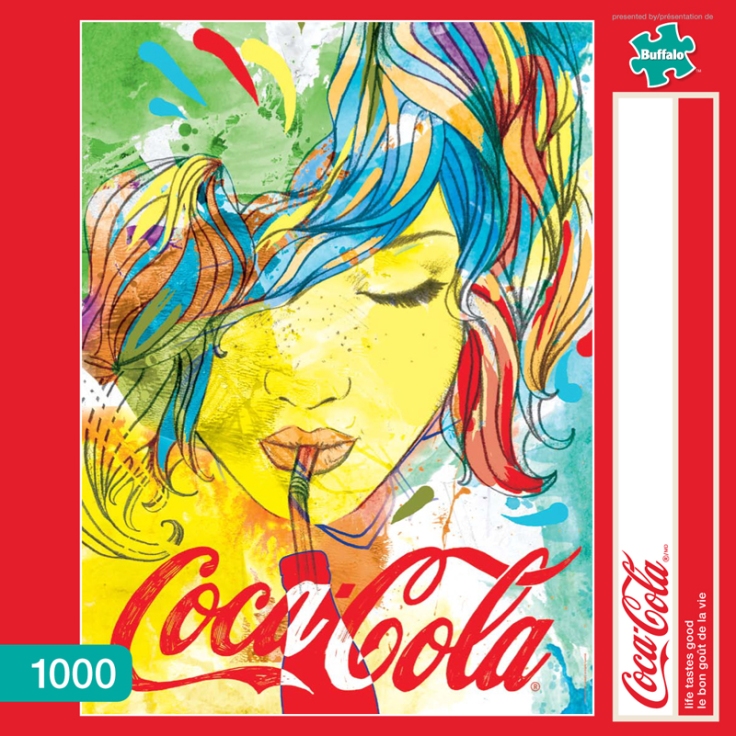 JJ