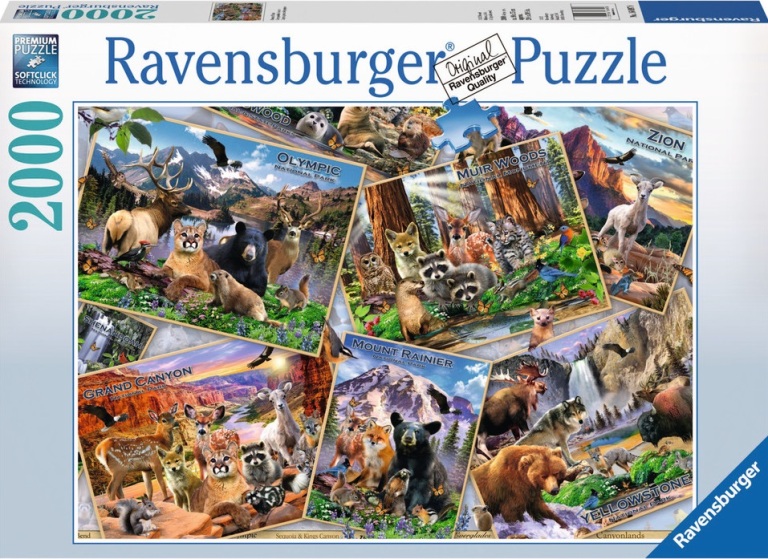 2015 Puzzles: New from Ravensburger US
I noticed today that there were some new Ravensburger puzzles on the UK site. I found them on the Ravensburger US website. So these are the new 2015 puzzles from Ravensburger US.
I'm generally fonder of the Ravensburger UK line-up than the US line-up, and that's no exception this year either. Ravensburger UK has some killer new puzzles. Nevertheless, there are some nice new puzzles in the Ravensburger US line-up too.
"Park Pals" and "Postcard Parks" by Howard Robinson, 1000 and 2000 pieces
I love national parks and I like Howard Robinson's wildlife art, so I was very happy to see these. You have your choice of either 1000 or 2000 pieces. The images are similar but not identical.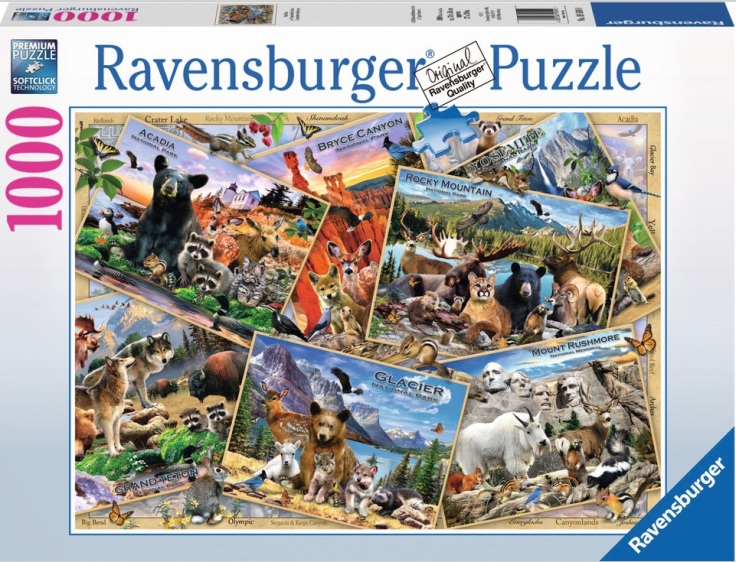 Fairy Glen Garden" and "Path to West Arbor", 1000 pieces
There are two new scenic fantasy puzzles in 1000 pieces, both very nice and colorful images. The names of the artist aren't given on the website.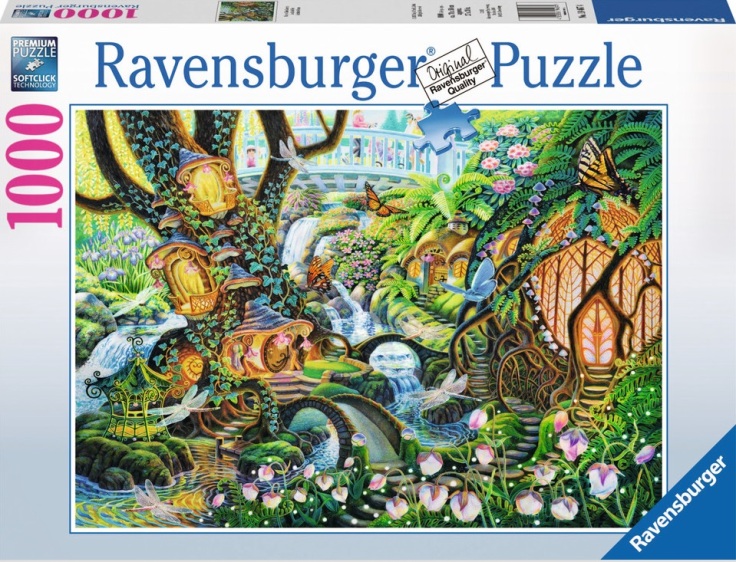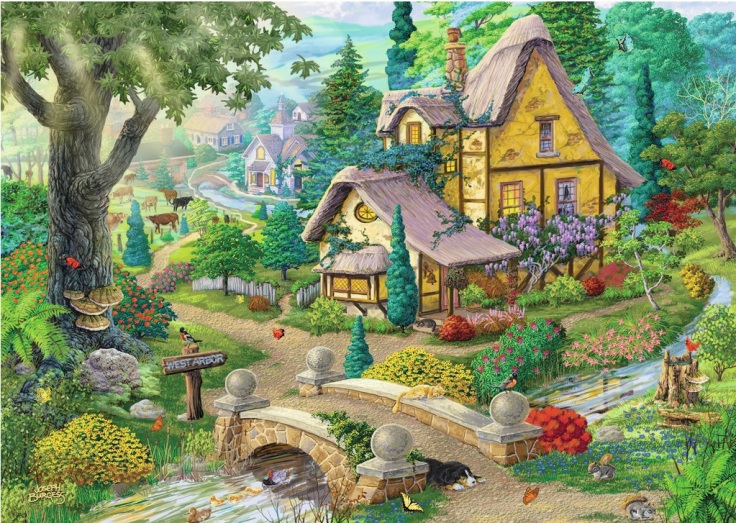 New puzzles in the "Canadian Collection"
Ravensburger US also covers all of North America, apparently. They have a number of new "Candian Collection" puzzles in a striking black box. These appear to mostly be the same artist and have a pastel sketchy style.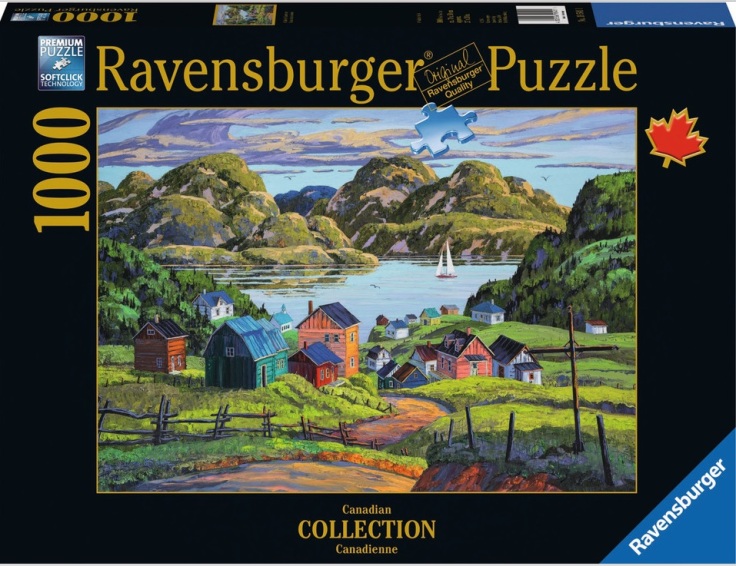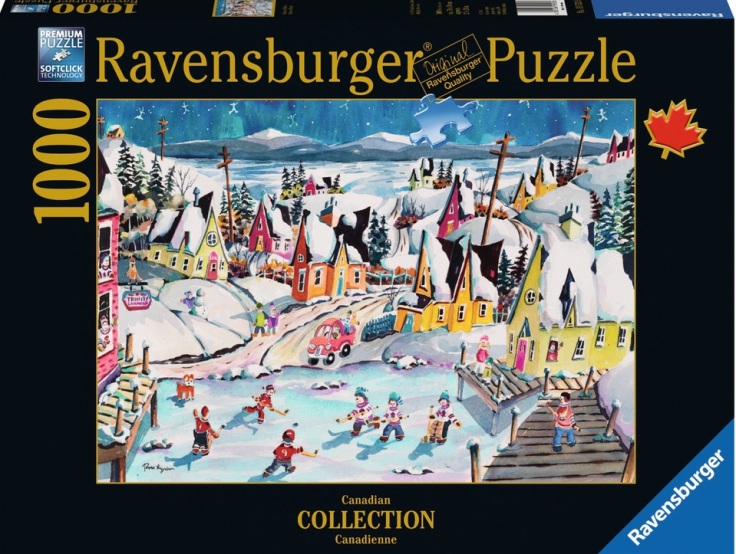 "Toys, Toys, Toys", 1000 pieces
This is an interestingly cartoony look.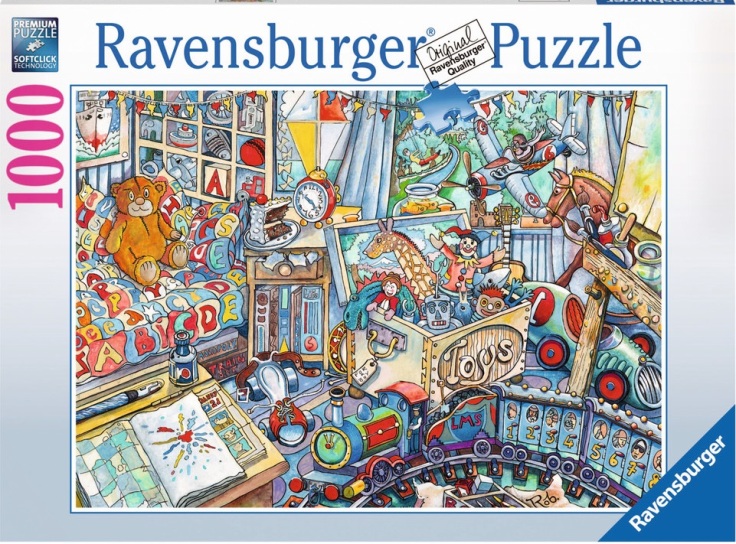 "Vintage Postage", 1000 pieces
Quite nice.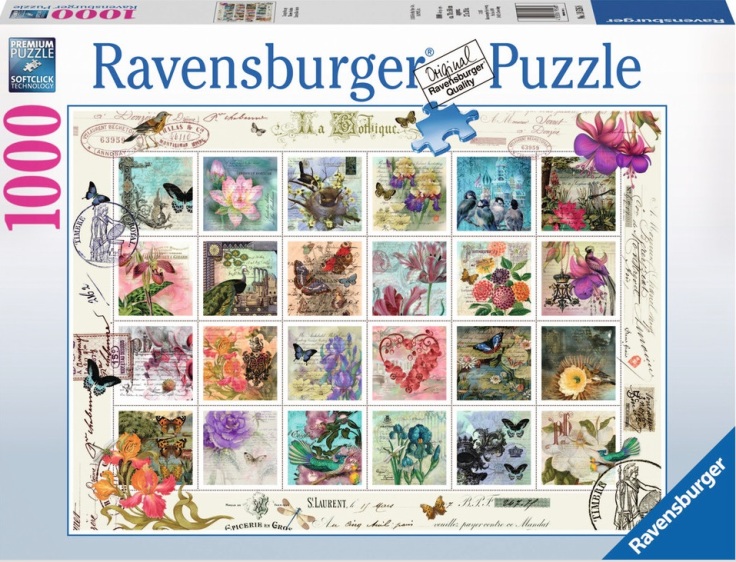 2 new Color Star Line puzzles — "Golden Leopards" and "Moon Wolf"
These are both attractive images with vibrant colors and 1200 pieces. I'm not sure I would really turn off my lights to look at the glow effect, but they're nice looking puzzles regardless.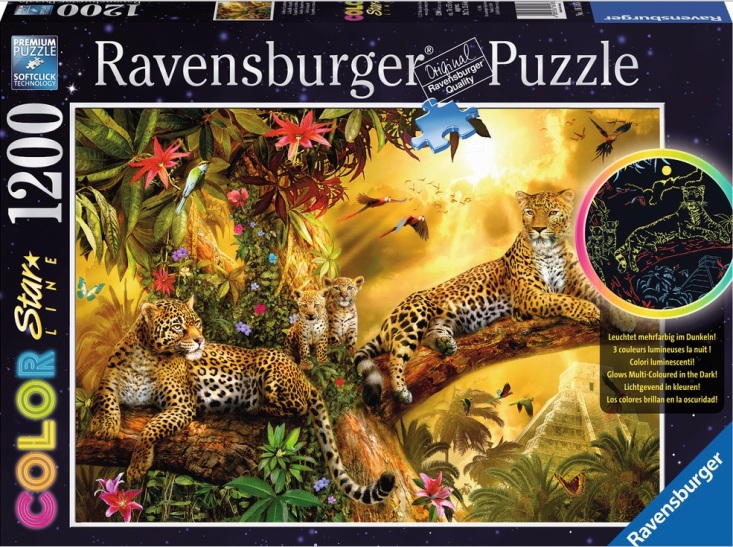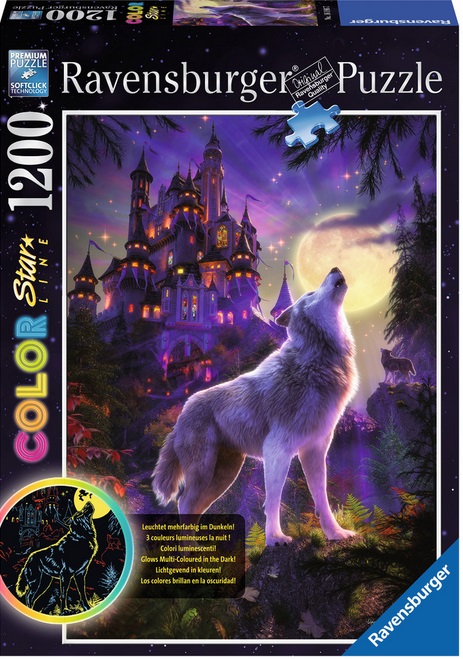 "Passage to Paris", 1500 pieces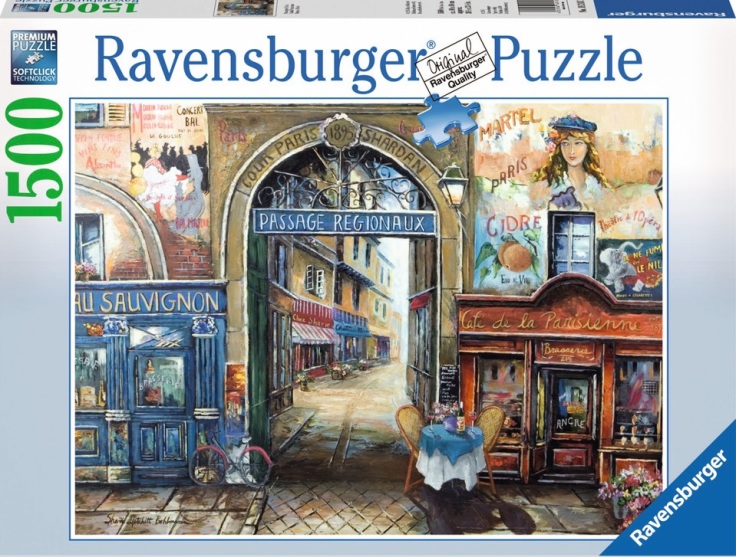 "World Wonders", 2000 pieces.
This is going right on my 'buy' list.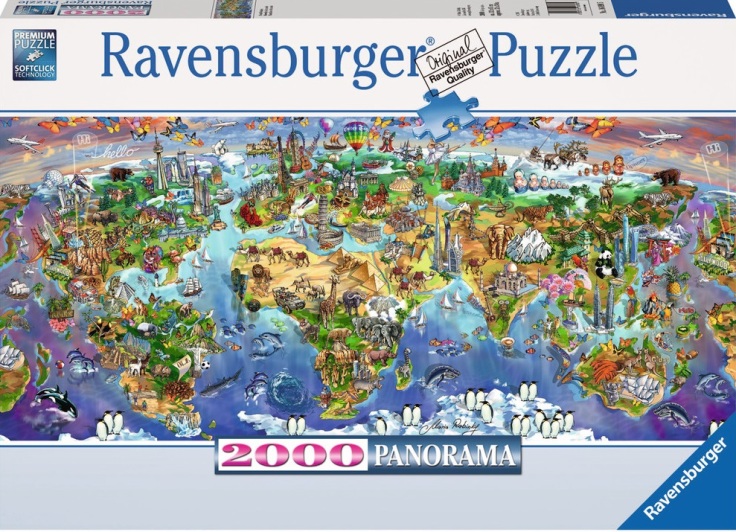 "Castaway", 2000 pieces.
Looks like a challenge!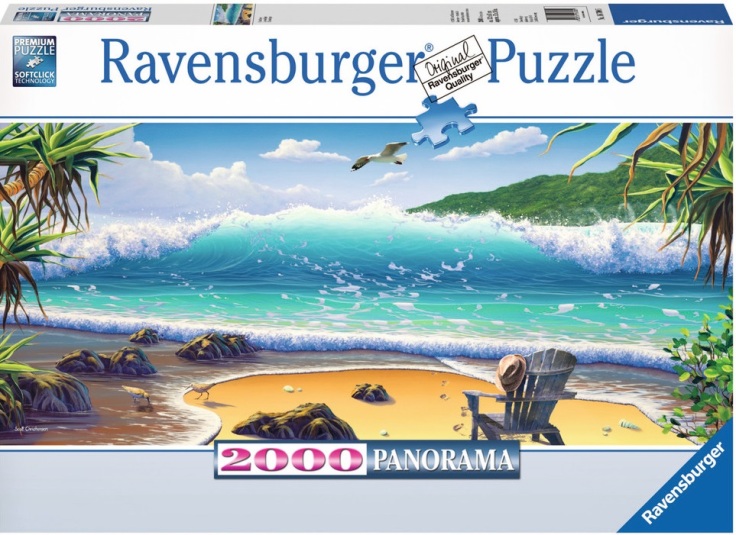 "North American Skyline", 3000 pieces
A little too monochrome for me, but an interesting image.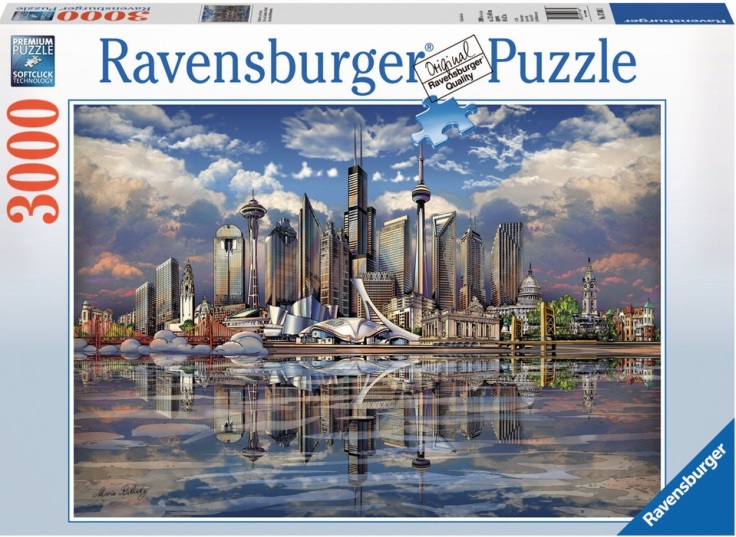 "Sistine Chapel", 5000 pieces
And for the really ambitious…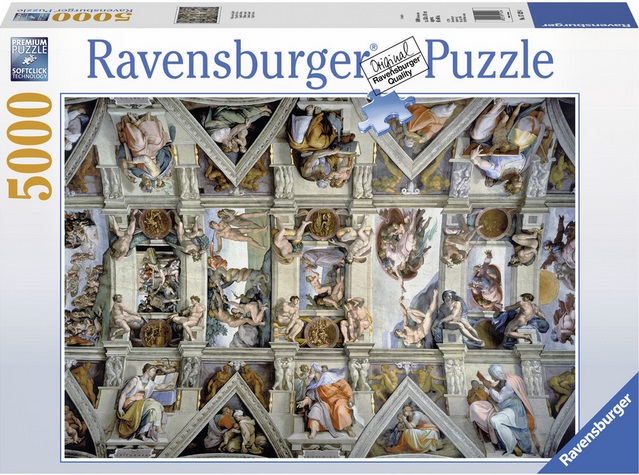 Some nice ones!
JJ