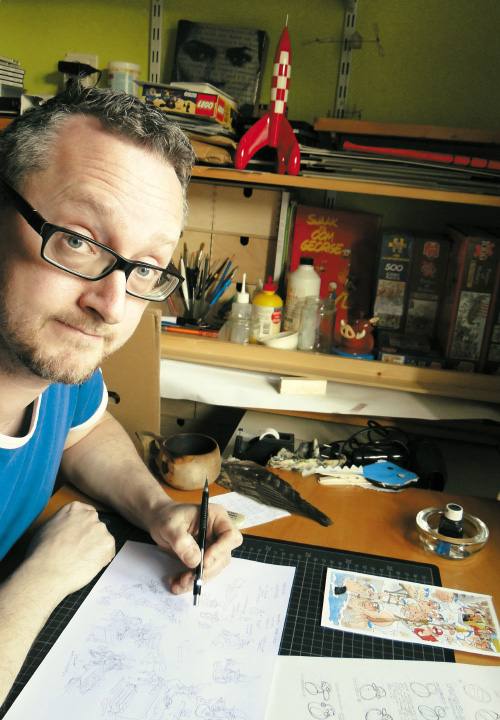 Puzzle Maker Interview: Rob Derks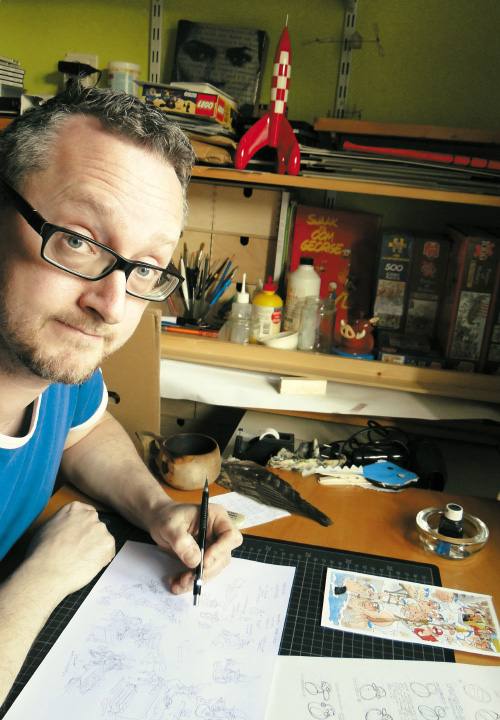 I so happy to have Rob Derks visit us at Jigsaw Junkie. Thank you, Rob, for agreeing to an interview!
Rob is a cartoonist who works for Jumbo puzzles. He both works in Jan Van Haasteren's studio doing JVH puzzles, and he has his own series from Jumbo called "Pieces of History".
NOTE: A lot of the images in this article were taken from Rob's lovely facebook page. You can follow him here.
JJ: Please introduce yourself and tell us where you are from and where you live.
RD: My name is Rob Derks and I live in Nijmegen, a nice town in the southeast of The Netherlands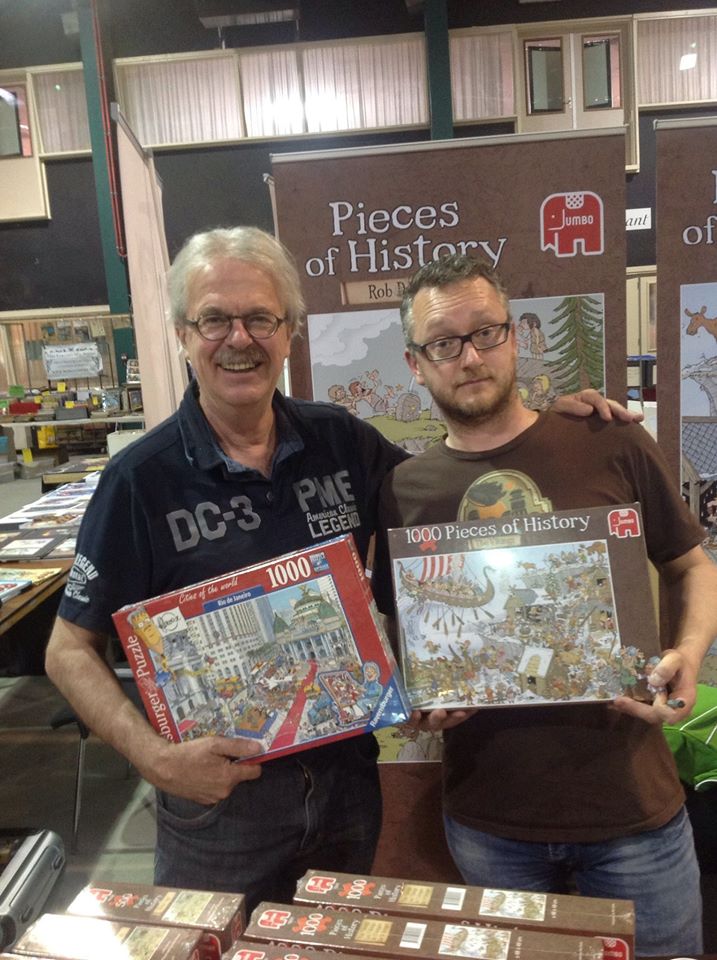 JJ: How did you get into drawing cartoon art?
RD: I have always been drawing, since I was a little boy. After my study I decided to focus myself on drawing comics, cartoons and illustrations. I already had some small drawing assignments for companies and publishers, which I very much liked to do.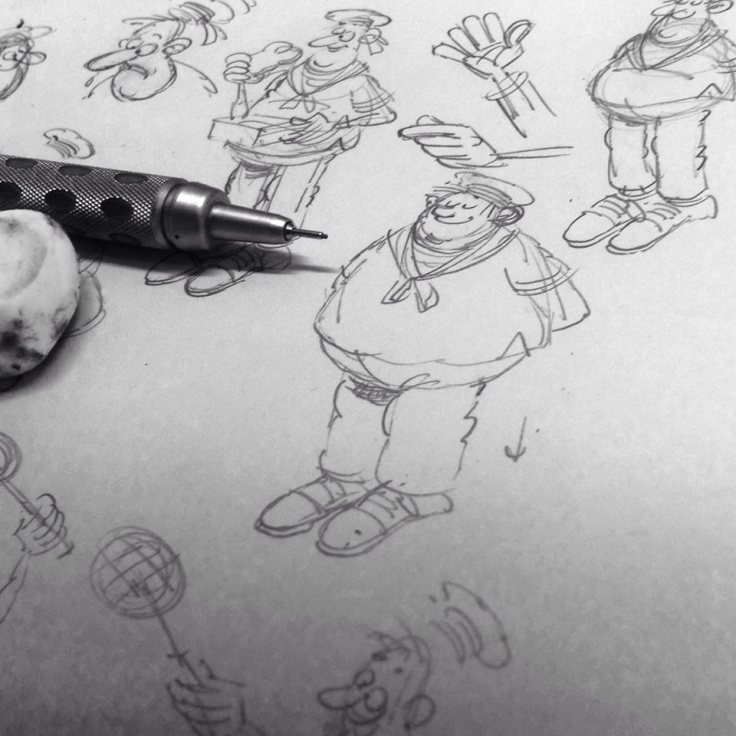 JJ: What is your educational background and early work experience?
RD: I studied as an art teacher, but during that study I found out that standing in front of classrooms full of bored pupils wasn't my cup of tea. I knew some other guys that were into cartoon drawing and so we joined forces and started our own studio: Studio Noodweer. After some time the four of us were able to make enough money with drawing to call ourselves full time artists.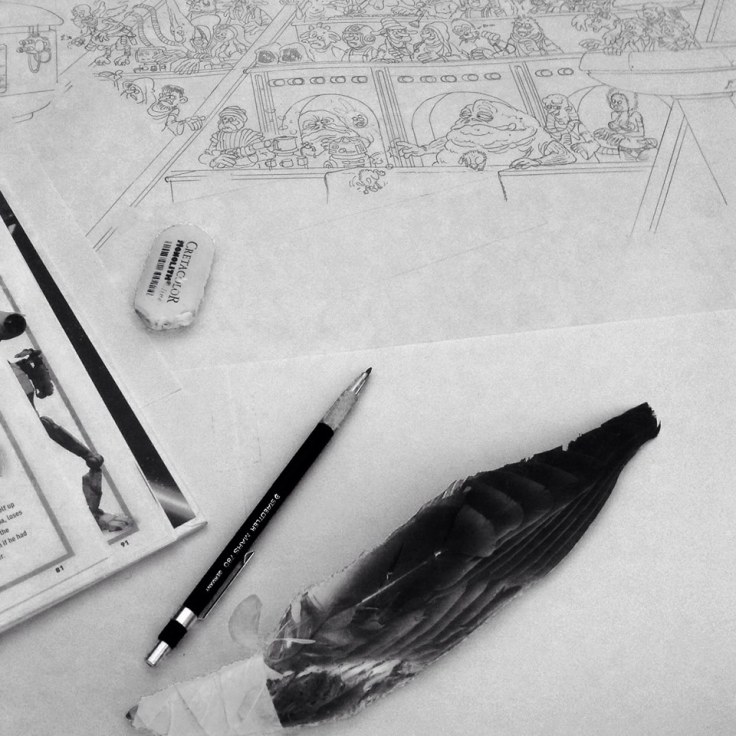 JJ: How did you come to work with JVH studios and how long have you worked with them?
RD: When we just started our studio, we often visited Dutch comic artists to ask for advice and such things. One of them was Jan van Haasteren. After visiting him for the first time (in 2002 that was), I was really inspired to draw the kind of crowded pictures that he makes (we call them 'kijkplaten', I don't know if there is an English word for it?) [JJ: I've heard them called 'busy' puzzles or 'crowded' puzzles.] In the following years I visited Jan a few times to show him my work and he would tell me all kind of things to make my work better. So I guess that's why Jumbo decided to contact me for Studio Jan van Haasteren. I think it was somewhere in 2012).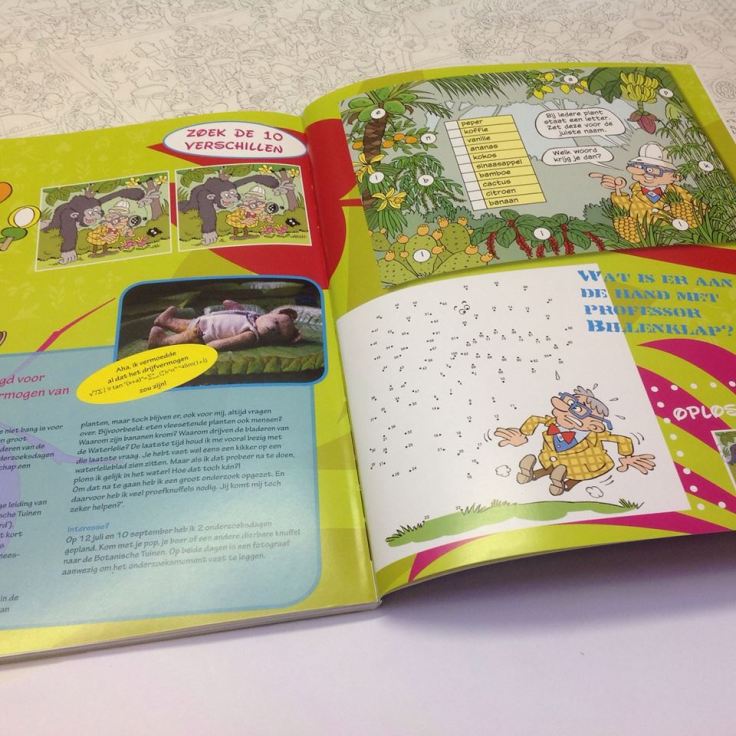 JJ: Do you work on cartoon art full time?
RD: Yes, since we started Studio in 2001 we all work full time on making cartoons, comics and illustrations. We have always worked for a variety of companies, publishers and public authorities.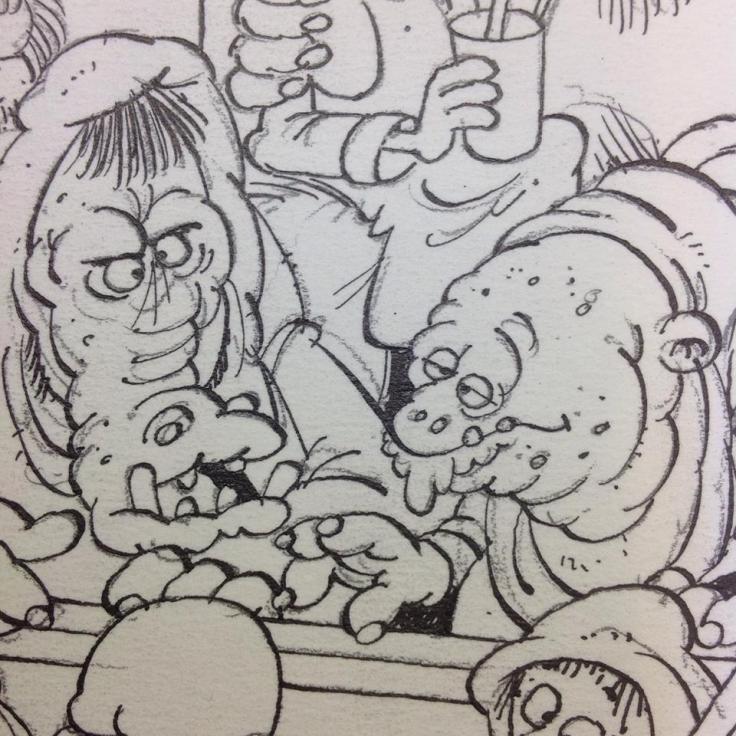 JJ: Can you tell us about some of the JVH puzzles you've designed?
RD: The first JvH puzzle I made was Seafood Supper. Jan had an old sketch of a dinner; it was from an old assignment of which he wasn't even sure if it was ever used. I made that sketch into a seafood restaurant to give it a more specific theme.
The next one I did, was The Winterfair. It was the first puzzle I made from scratch, so that was quite difficult and exciting to do. And I think that shows: the figures and colors are not really what I hoped for. Luckily the next one was a good practice: The Chocolate Factory. For this one Jan made the sketch and I had to clean it and ink it. That gave me the opportunity to exercise a bit more in his style. So the next puzzle, Clash of the Bakers, was a bit better as it comes to the typical JvH looks and atmosphere. And last month the latest puzzle I worked on had been released: Tall Ship Chaos. For this puzzle I contacted Jan several times and I made some radical changes during the sketching phase, based on some of his commentary. I also visited Jan to have some advice on how he uses his colors. Those things helped a lot and for now I'm quite pleased with the result.
And at this very moment I am working on the next JvH puzzle, which will have a Christmas theme (no more details on that one yet…)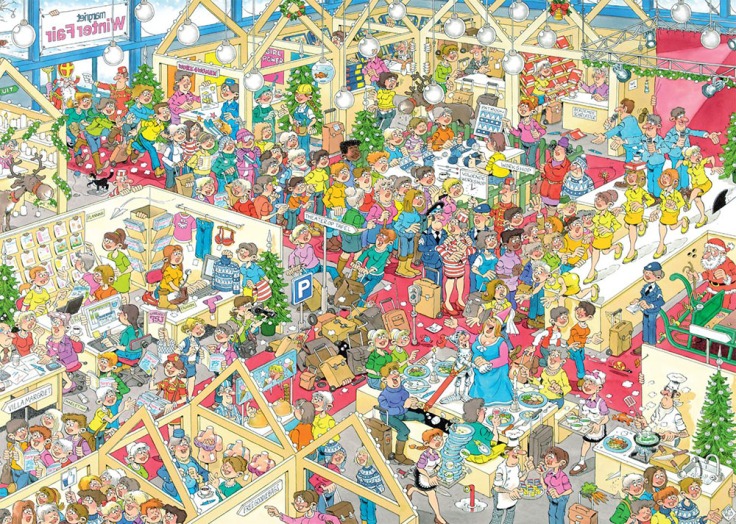 Above: "Winter Fair" is the first JVH puzzle Rob did from start to finish.
See our reviews of "Clash of the Bakers" and "Tall Ship Chaos."
JJ: Do you normally present ideas for puzzle images, or are you given a specific commission to draw?
RD: Every three months the people involved in Studio JvH gather at Jan's house to discuss the recently made puzzles and to brainstorm on new ideas. So together we decide what the new themes will be.
JJ: Do you assemble jigsaw puzzles yourself? If so, what kind do you like to do?
RD: The only puzzles I have are Jan van Haasteren puzzles. And of course my little sons' puzzles.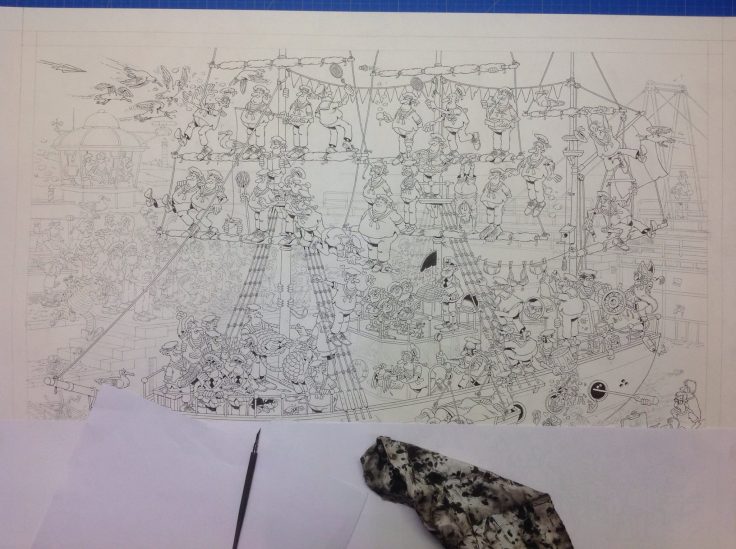 Above: Inking "Tall Ship Chaos".
JJ: Tell us about the creation of the "Pieces of History" series. Where did the idea come from?
RD: The illustrations for Pieces of History were originally made for a history book. It was supposed to be a book with several spreads of historical events, funny but also educational. But one day – I just finished drawing all the illustrations – the publisher calls me to tell me the deal was off. I still don't know why, but that was it. Two weeks later Jumbo calls me to ask me about working for Studio JvH. When they came to visit me I showed them my work for the book and that resulted in the new Pieces of History series.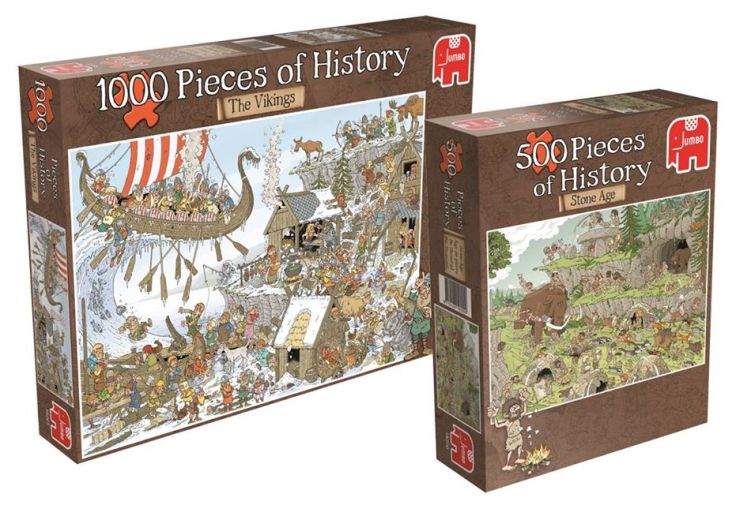 Above: The first two puzzles in the "Pieces of History" series had Vikings and Stone Age themes.
JJ: Is "Pieces of History" the first puzzles you've published under Rob Derks?
RD: Yes, Pieces of History is my debut in the world of jigsaw puzzles.

Above: detail from "The Castle" puzzle.
JJ: How do you do your research for the historic elements of the puzzles?
RD: A lot of information I find – of course- on the internet. But I also like to look for information in books: not all of the information you find in (old) books can be found on the internet and vice versa. I use the best of both worlds.
But in spite of all the research there might always occur some historical inaccuracies; things I always took for granted and therefor didn't check.

Above: Detail from the Pieces of History stone age puzzle.
JJ: So far there have been three puzzles in "Pieces of History". Is there anything interesting you want to tell us about any of them? (For example: people in your family who are in the puzzle or special signature items you have put in the images or stories about drawing them.)
RD: The Pieces of History puzzles contain some educational information. The original idea was to explain that in the book. So now that information is somewhat hidden in the puzzles. For instance: we like to think that Vikings have big horns at the side of their helmets. That's not correct. In reference to that wrong historical image I put one Viking in the puzzle that put two horns on his helmet, for which he is laughed at by his fellow villagers (elsewhere you can see where he got those horns from…)
I also like to draw some returning items in my puzzles. I don't have as much items as Jan van Haasteren had, but I guess that will grow in the years. One of the things I like to put in my puzzles whenever possible is the band ZZ Top, because I am a big fan of their music (that's also why I sign my work with ZZ Rob). In the Stone Age puzzle I portrayed Jan van Haasteren, making cave paintings.
And the rest of the signature items… well, I guess you all should look for them.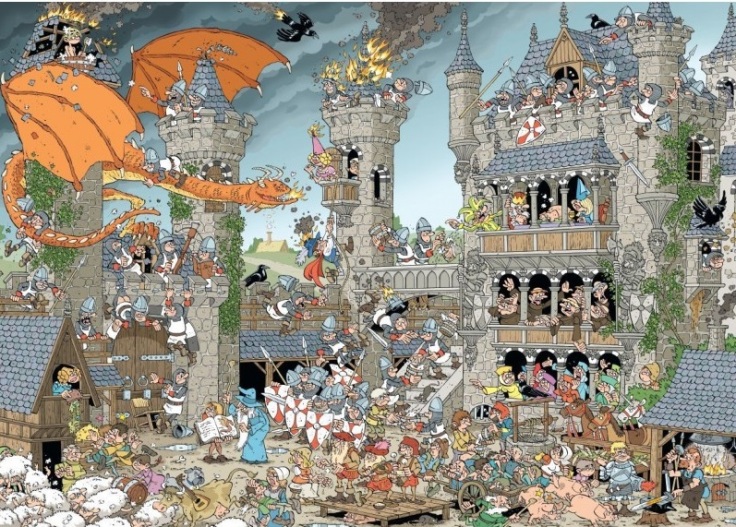 Above: Pieces of History #3 "The Castle"
JJ: Tell us about the latest puzzle, "The Castle".
RD: I have always been interested in the Middle Ages: reading books, watching movies, visiting castles and old cathedrals. So for that reason I guess The Castle puzzle is one of my favourites. When I started with this one, I knew it had to be the courtyard of a castle. And there had to be a dragon in it. And though dragons never existed, the educational part of it would be the big amount of stories that have been told about them. And the rest of the castle I could fill with all those wonderful medieval characters and forge it into a colorful and funny illustration. Oh… and also hidden in it is a scene from my all-time favourite movie about the Middle Ages…
JJ: May we hope for more puzzles in this series in the future? Have more already been commissioned? Anything else coming in the future from Rob Derks? Another series? More of the same?
RD: I hope Pieces of History will turn out successful enough for Jumbo to continue this series with more puzzles. The plans for 2015 will be the just released Castle puzzle and The Romans in September. For 2016 and beyond, we have some ideas, but those are top secret of course…
So I guess drawing jigsaw puzzles will be a major part in my work for the next couple of years (and beyond…)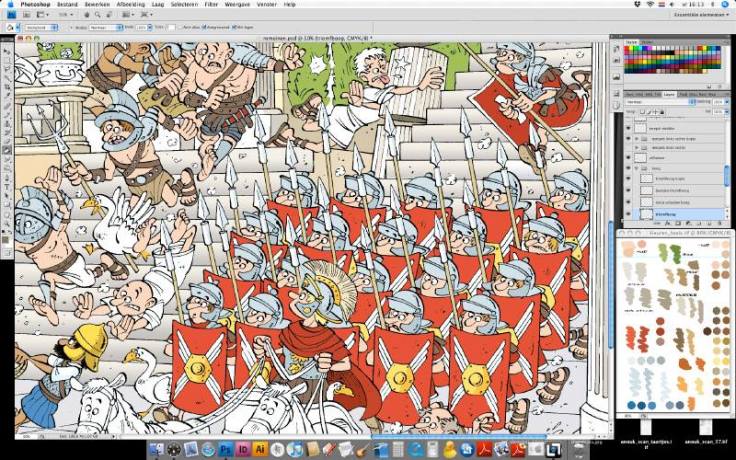 Above: A sneak peek at the Pieces of History "Romans" puzzle coming in September from Jumbo.
Thank you for letting us get to know you better, Rob! I wish you the best of luck and will be happy to see any new puzzles from you in the future.
JJ