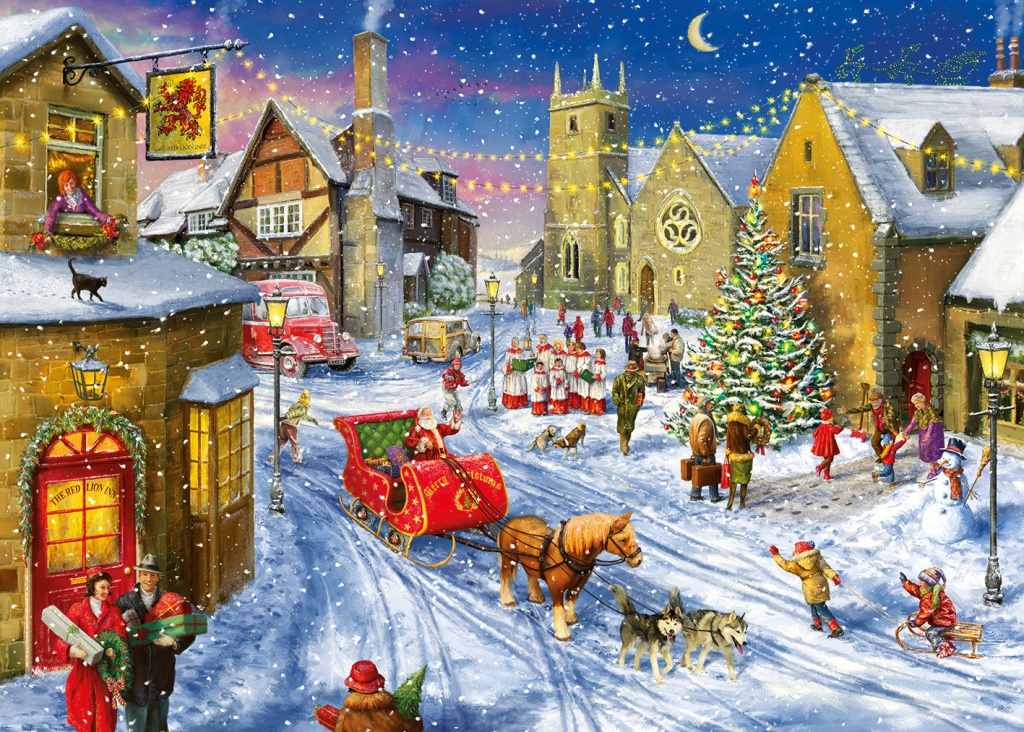 Gibson Christmas Puzzles 2015!
The Christmas puzzles for 2015 are starting to appear. Yay! The Christmas puzzles are my favorite of the year.
Gibson has new images on their website of not just one, but several gorgeous new Christmas puzzles.
Gibson's Limited Edition puzzle for 2015 — "It's Christmas" by Marcello Corti, 1000 pieces
First up is their limited edition puzzle for this year. As usual, it's by artist Marcello Corti and it's a beautiful image. I'll be thrilled to add this to my collection of Gibson's LE Christmas puzzles. Click on the images below for a larger view.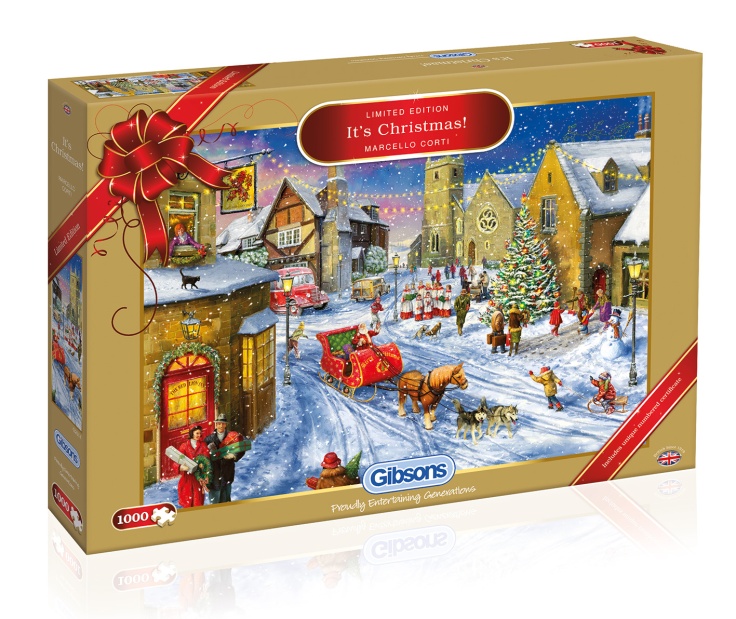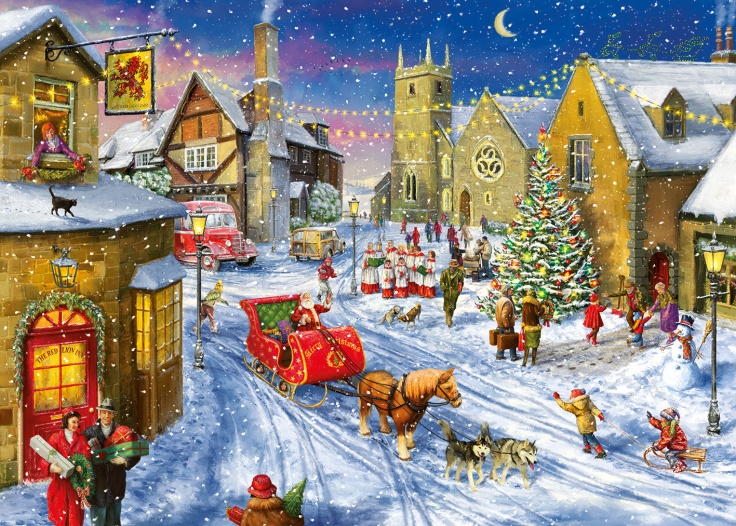 Christmas Fayre by Tony Ryan, 1000 pieces.
But wait! This year there's more. There's another 1000 piece Christmas puzzle from artist Tony Ryan, which is just as spectacular, or even more so, than their LE puzzle this year. Love the colors and all the large figures in this scene.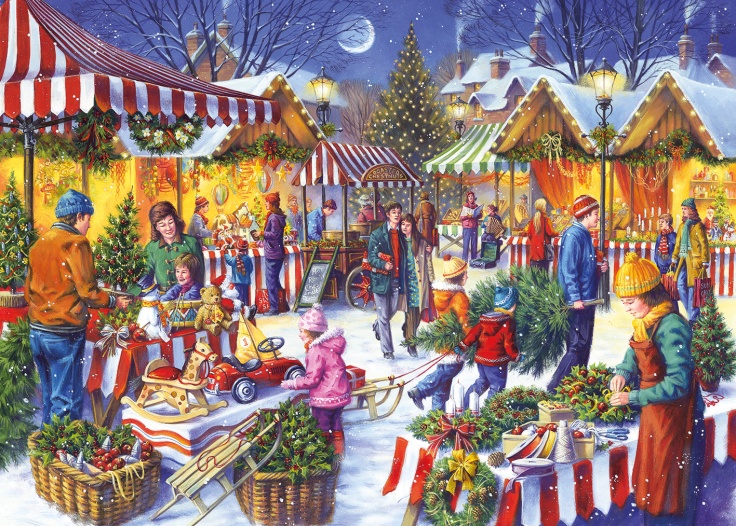 High Country Christmas by Thomas Kinkade, 1000 pieces
There are tons of Kinkade puzzles, but it's always nice to be able to get one in the fantastic Gibsons quality. This is a lovely snowy Christmas scene.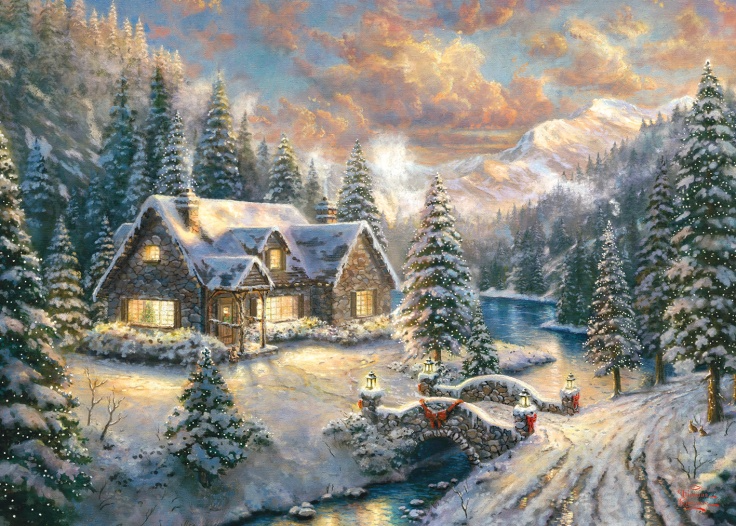 Bourton At Christmas by Terry Harrison, 500 pieces
And for those who like smaller piece counts, there's a Christmas puzzle in 500 pieces too.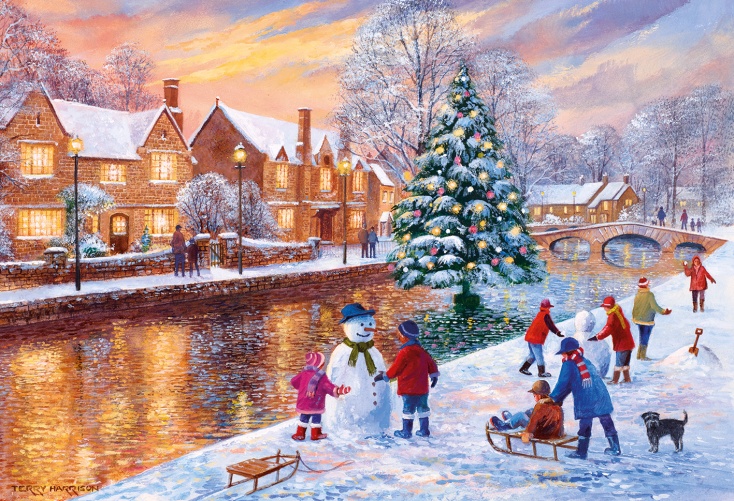 As usual, Gibsons is to be commended for bringing us some fantastic new puzzles. Thank you!
JJ