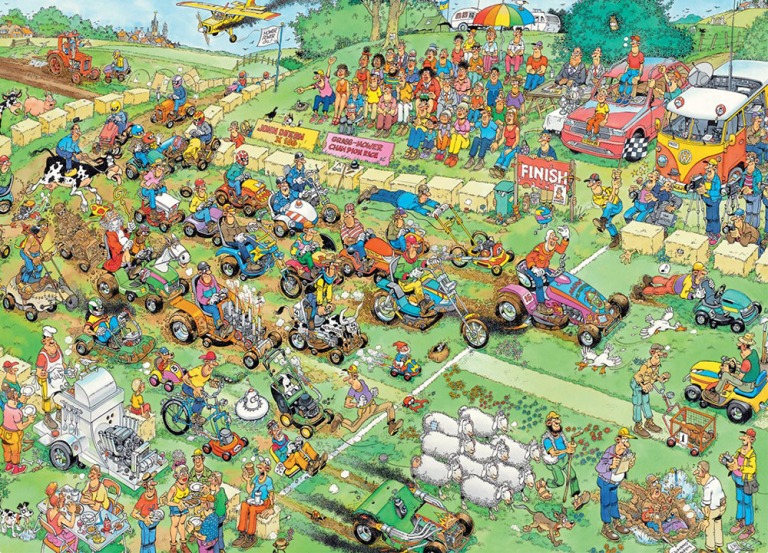 New JVH Puzzles for Fall 2015!
As usual, the wonderful website jvh-puzzles.nl has the new Jan Van Haasteren puzzle announcements first. Look at what's coming!
Chaos in the Field and Fun In The Park — 150 pieces each
First, there are 2 new 150 piece puzzles. These are too small for me, but "Chaos in the Field" looks like an image that might later become at least 500 pieces.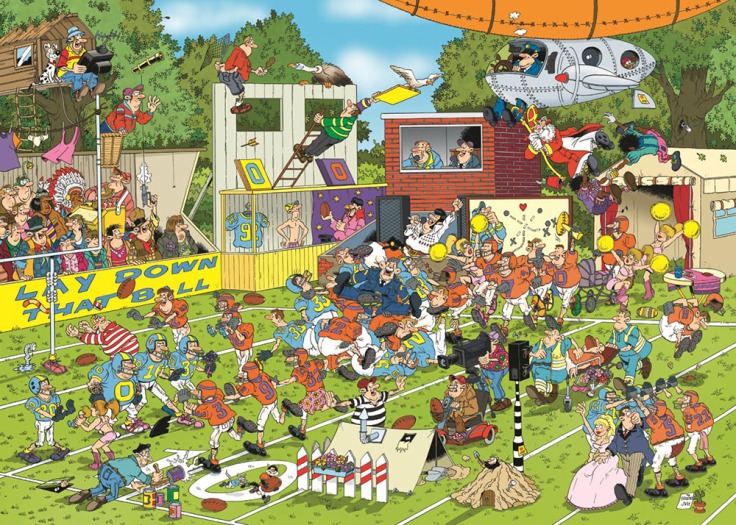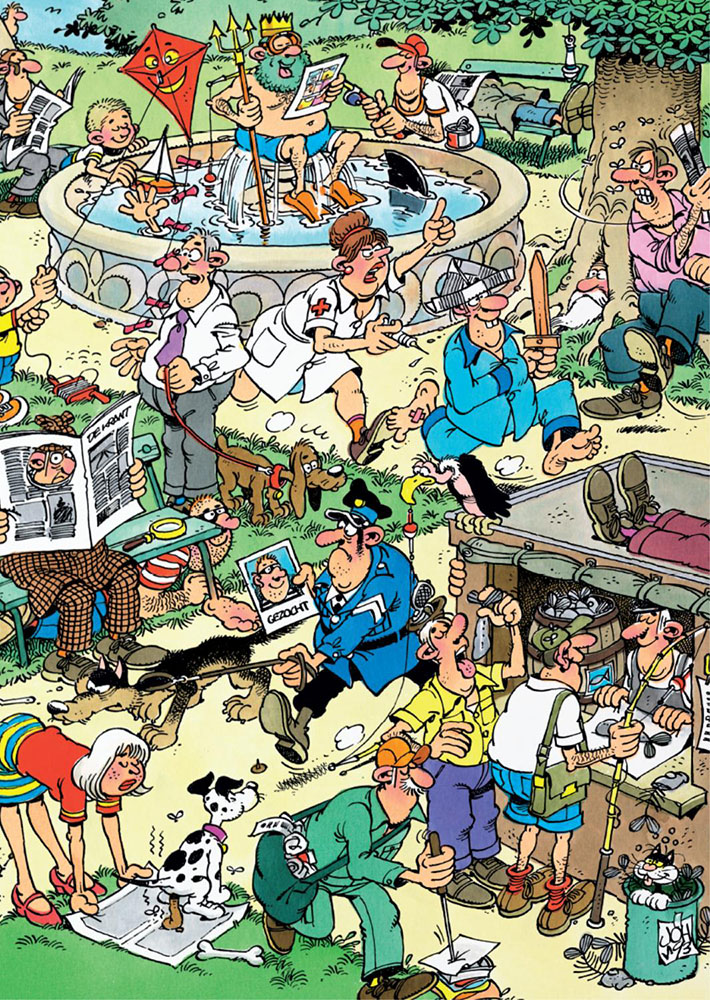 Lawn Mower Race — 1000 or 2000 pieces
This is a brand new image from Jan himself. It will come in two sizes. Definitely a must have! A love the farm elements.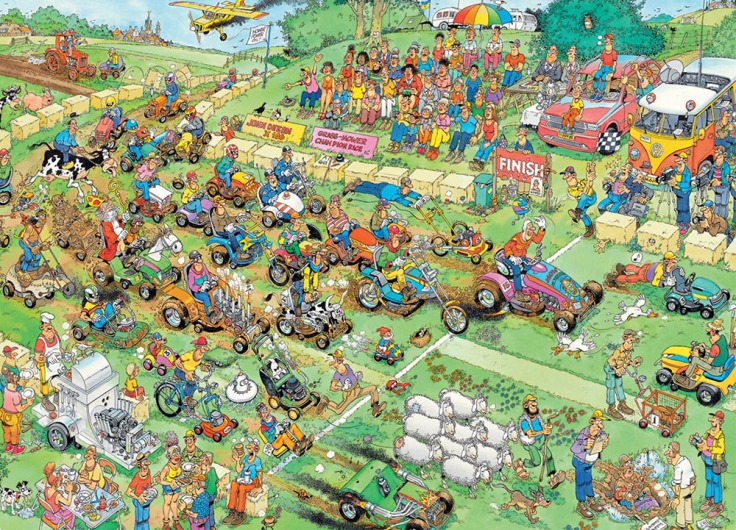 "Santa's Factory and New Years Party" – 2 x 1000 set
And finally my favorite of the new puzzles. This set includes a reissue of an older image "New Year Party", which I've wanted but been unable to find, plus a brand new image "Santa's Factory", which is a fantastic new Christmas JVH image. Wonderful! Look at all those identically-costumed little elves. The set also comes with a mini coloring book. (click on the image below for a closer view)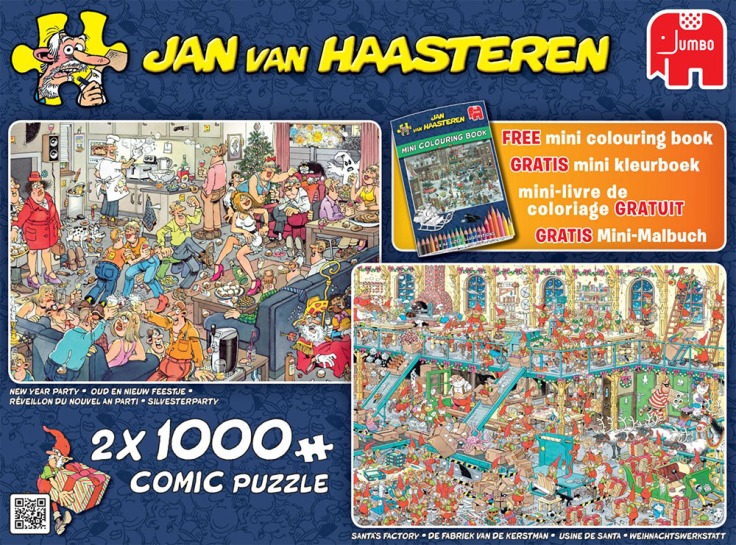 These puzzles are all coming in September.
JJ