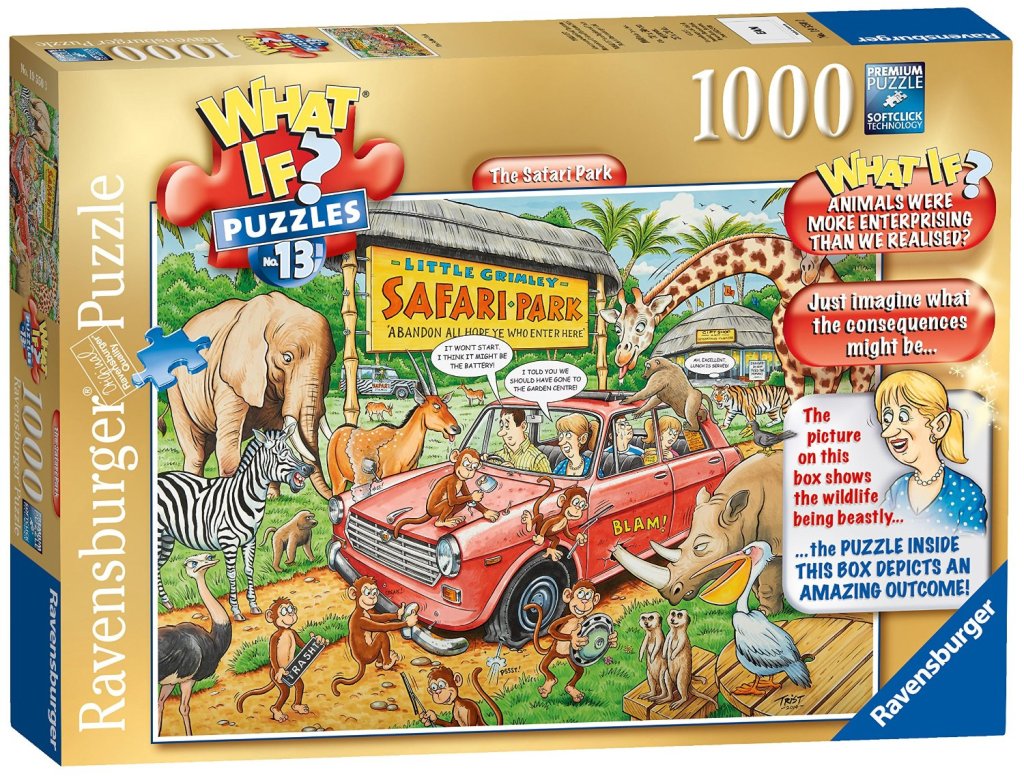 Two new "What If" puzzles!
For Fall, Ravensburger has released two brand new "What If" puzzles by artist Geoff Tristram. If you're not familiar with this series, it's similar to Wasgij. The image on the box is NOT the puzzle image. The puzzle image is a 'what if' riff off the box image.
You can read our interview with artist Geoff Tristram here or read our review of a "What If?" puzzle here.
These both look like a lot of fun. Right to the top of the buy list for me!
WHAT IF #12: THE CAKE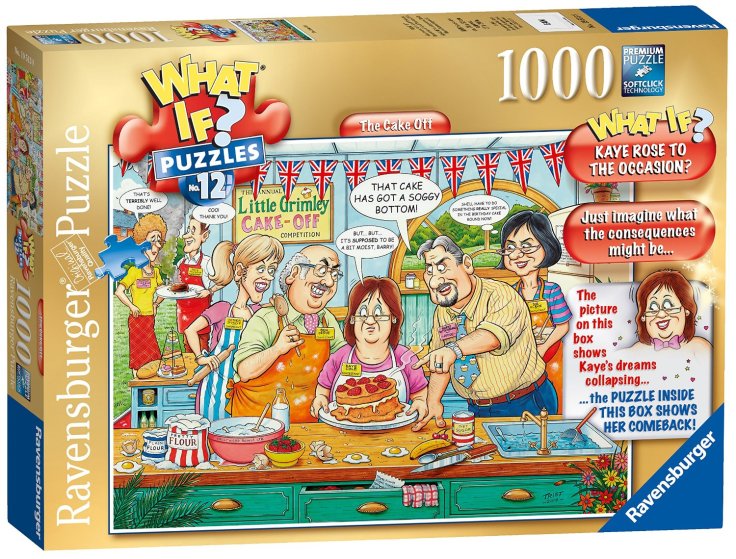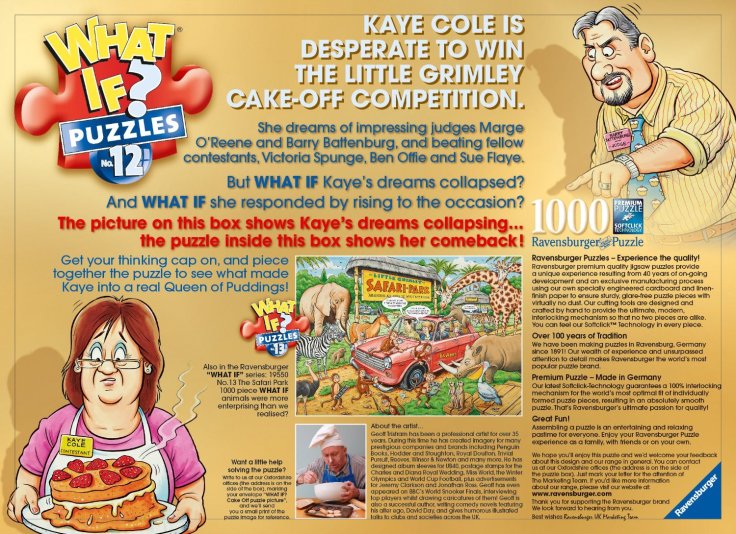 WHAT IF #13: THE SAFARI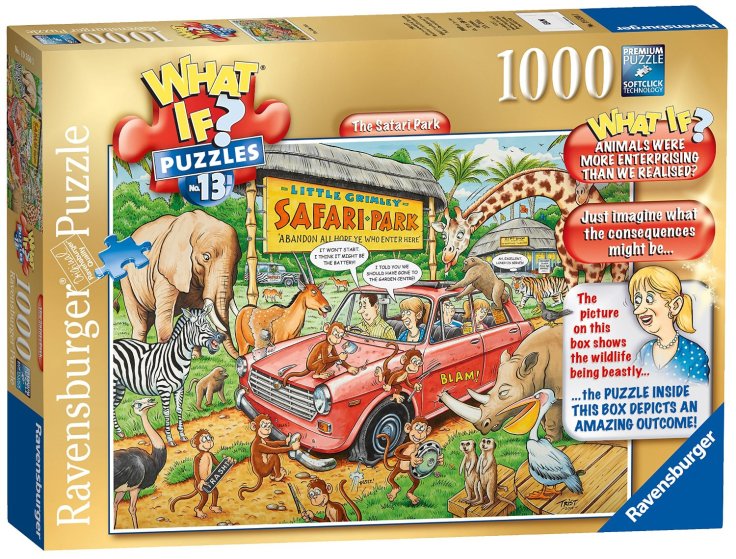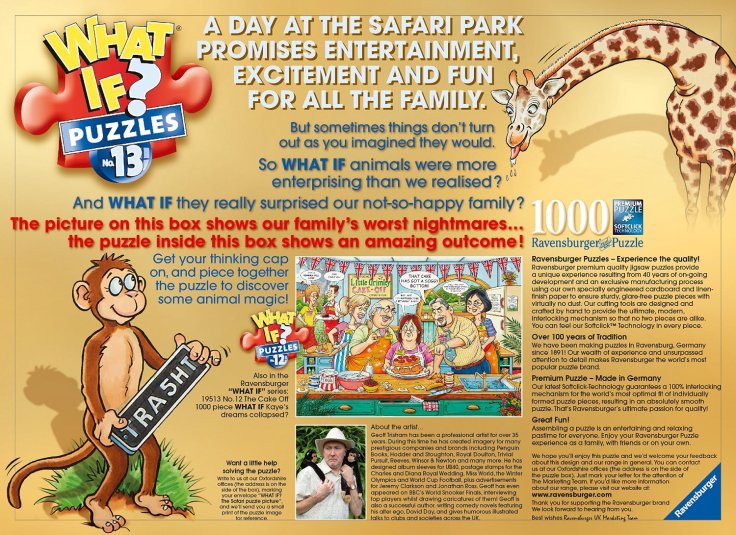 Jane