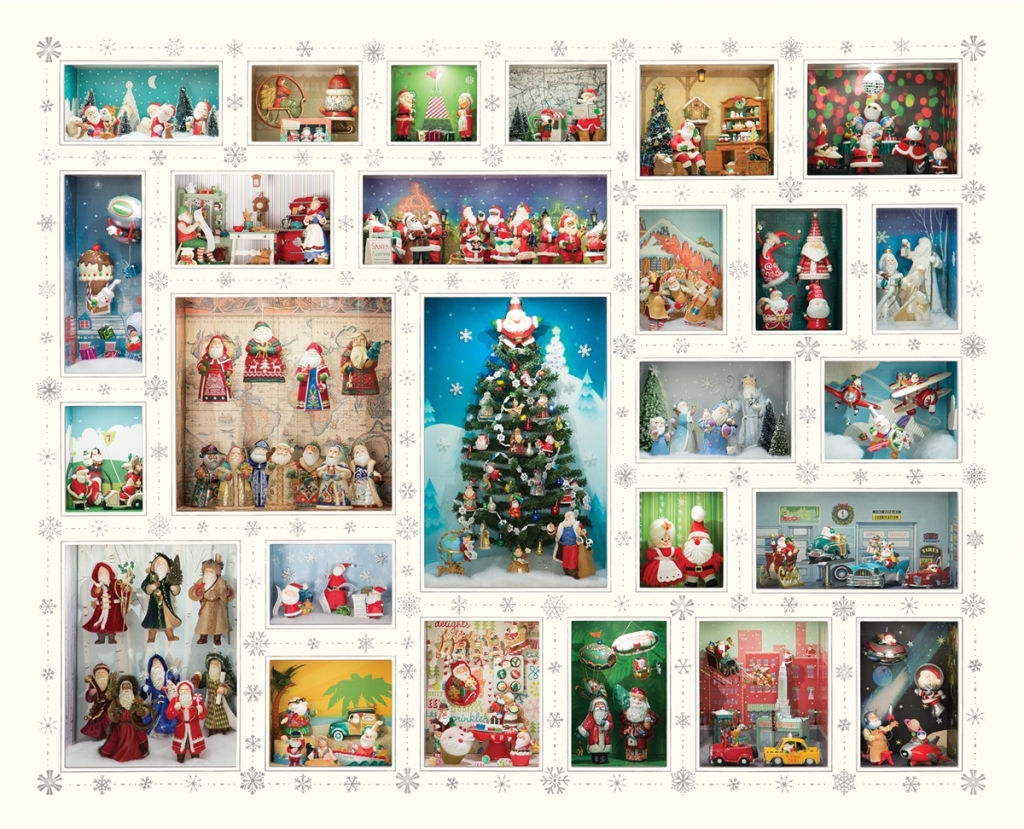 WH Smith's Christmas puzzle & Springbok's Christmas Ornament Puzzle
The 2015 WHSmith limited edition christmas puzzle is on their website here. It's difficult to get a good picture of it from their site, but below is a small image. The puzzle is called "A Christmas Market Town" by Victor McLindon and it has lots of gold foil.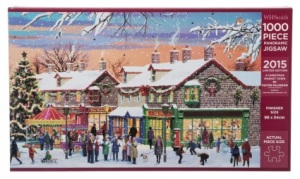 Springbok has also announced their Hallmark Keepsake Ornament puzzle for 2015. It's called "Santa's World" and is 1000 pieces. Here's a link.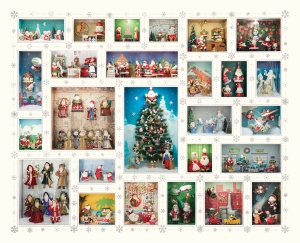 Have you done any of the new Christmas puzzles yet? What do you think? I haven't had much puzzle time lately, but I'm dying to start a few Halloween puzzles.
JJ