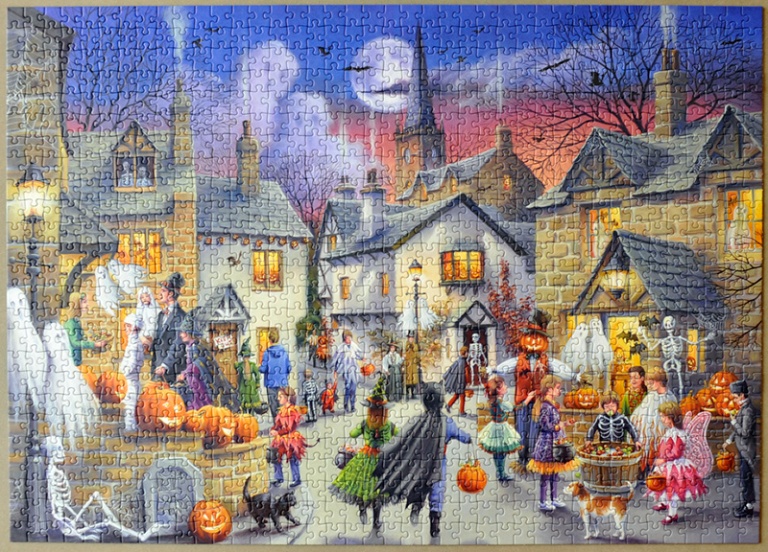 Review: "Halloween" by Tony Ryan, Falcon – 8.5/10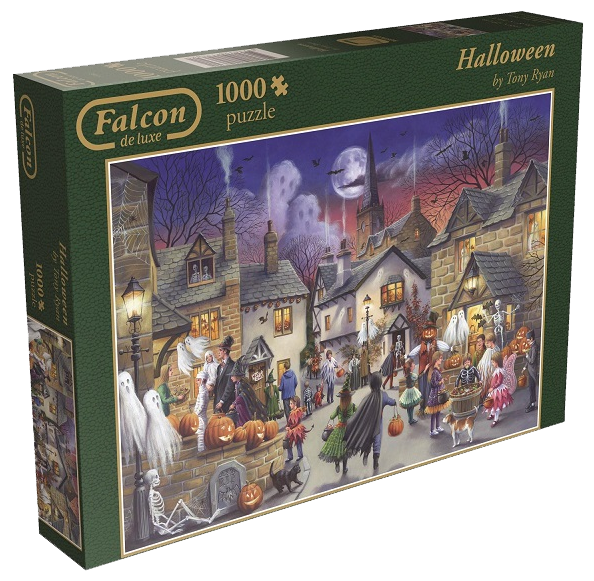 Publisher: Falcon (Netherlands/UK), published 2014
Title: "Halloween" by artist Tony Ryan, 1000 pieces
OUR RATING: 8.5

For Halloween this year, I did the "Halloween" puzzle by Tony Ryan that came out last year. I love Halloween puzzles in general, and I'm always happy to find a new one to add to my stash since there aren't many with this theme.
Box Quality: (8/10)
Falcon boxes are sturdy and attractive in that Germany board game way. The back of the box is a generic Falcon back with images of some of their current puzzle line but nothing about this particularly puzzle or artist. The inside of the box contains only the bag of puzzle pieces.
Puzzle Quality: (8/10)
You can see my Falcon brand comparison here. This is a solid quality, grid-based puzzle that doesn't have quite the piece shape interest or 'sure fit' of a Ravensburger. In fact, like Gibson, Falcon puzzles have the feature that pieces can often appear to go where they do not. Some like this additional challenge. For me, not so much. However, in this image it wasn't an issue.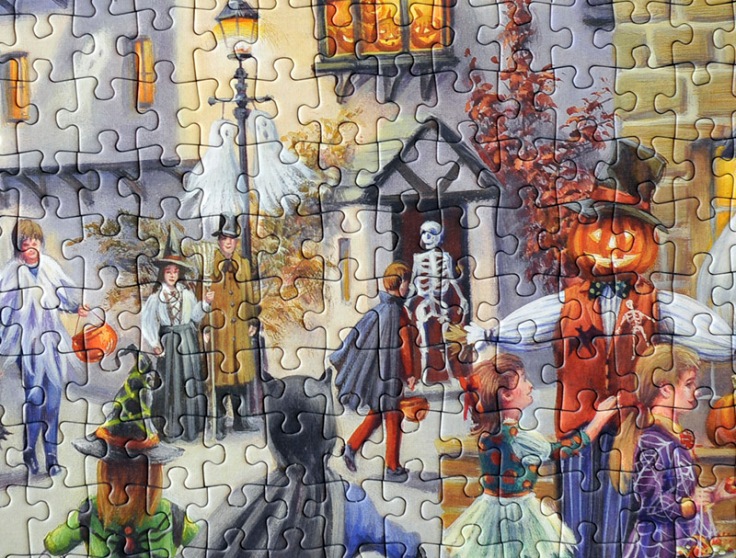 Click on the picture above for a close-up of the piece shapes
The Image: (10/10)
The image is my favorite thing about this puzzle. I love it! I love illustrated puzzles and Tony Ryan has a nice, detailed style that I've enjoyed in other puzzles. I love the Halloween theme with bats, pumpkin, ghosts, costumes, bobbing for apples, etc, all in a quaint English village setting. It's a wonderful Halloween puzzle and I hope Falcon does more!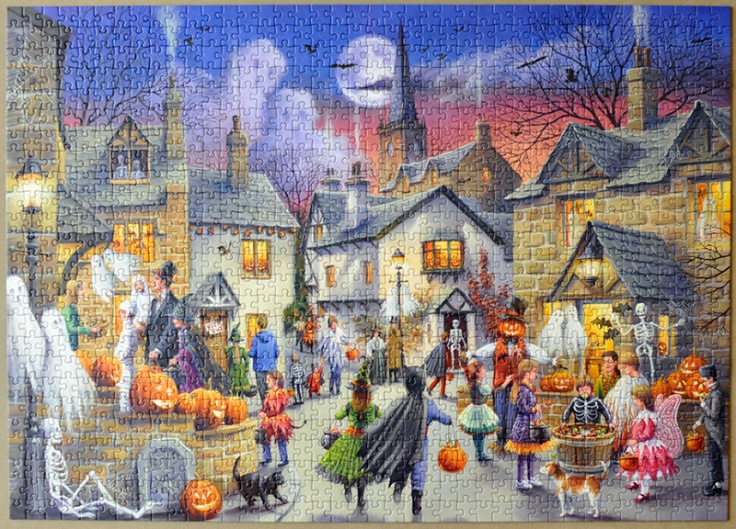 Assembly: (8), Easy
This is a very straight forward puzzle assembly. The piece shapes are typical grid shapes without much variation and the image has lots of colors and textures. The only slight difficult can come when a piece appears to go perfectly fine in a spot where it doesn't belong, but that's soon discovered and there aren't vast areas of the same color or pattern in this image that can make that super frustrating.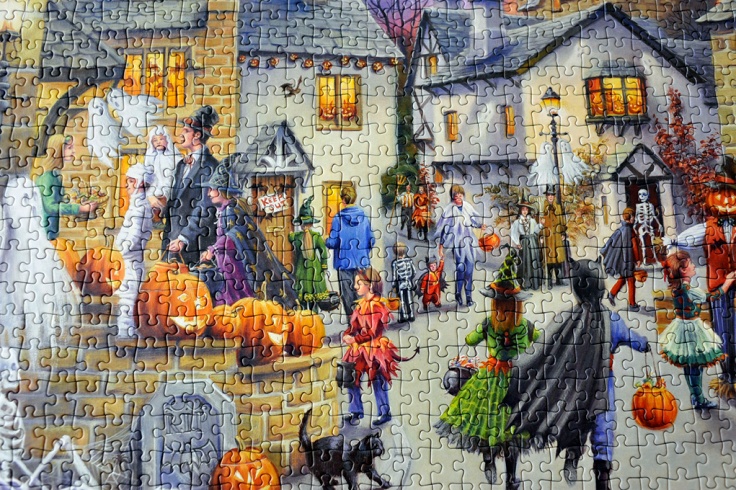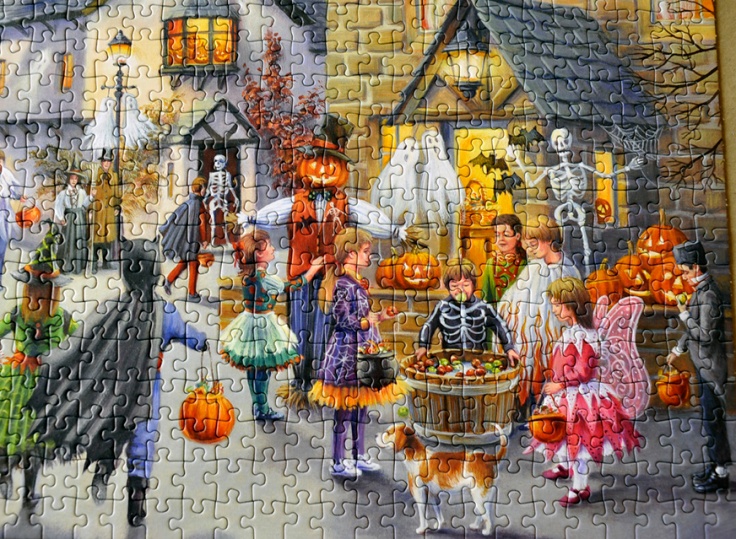 Conclusion:
The final score is 8.5. If you like Halloween themed puzzles, this is definitely recommended.
Final Score:

JJ