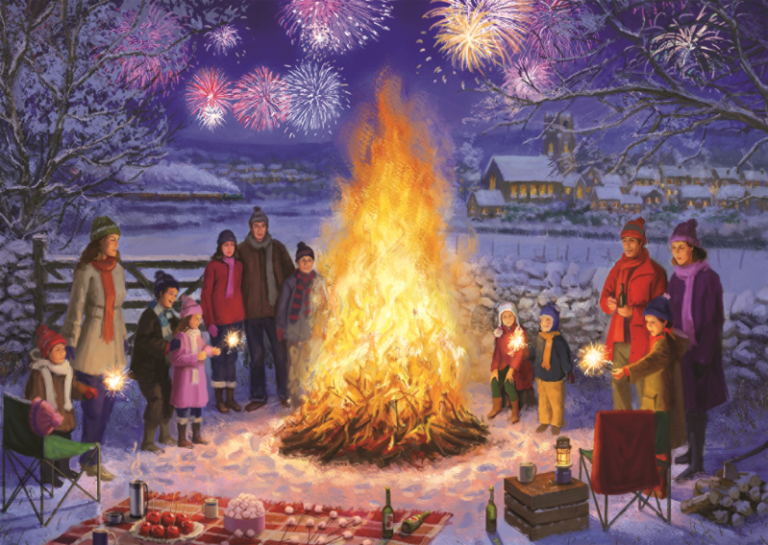 Jumbo: New Puzzles 2016
The new Jumbo 2016 catalogue is not posted yet, but there are new puzzle images on their website. This is my current 'best guess' as to their new 2016 puzzles. Some of these came out late in 2015.
JAN VAN HAASTEREN:
"Christmas Eve" in 1000 or 2000 pieces
Updated with a better picture. Click on the image below for a full view.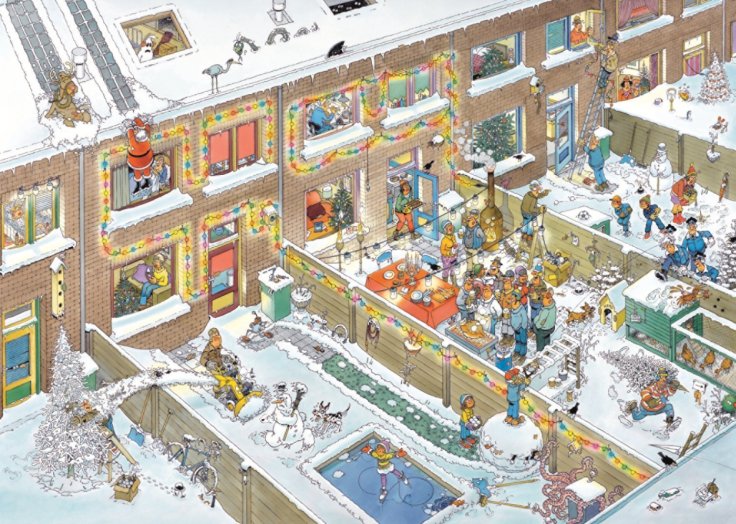 Jan's 80th Birthday Edition special tin, 1000 pieces
This new 1000 piece image is being released in a collectible tin for Jan's 80th birday. 80! And he still works and draws new puzzles. I want to know what that guy eats!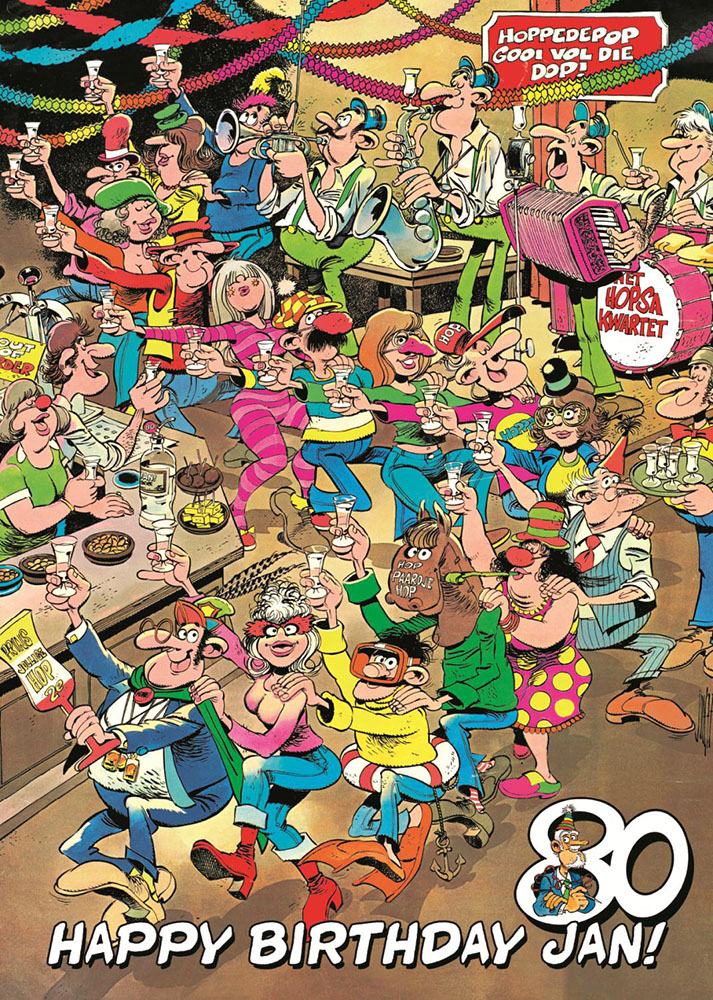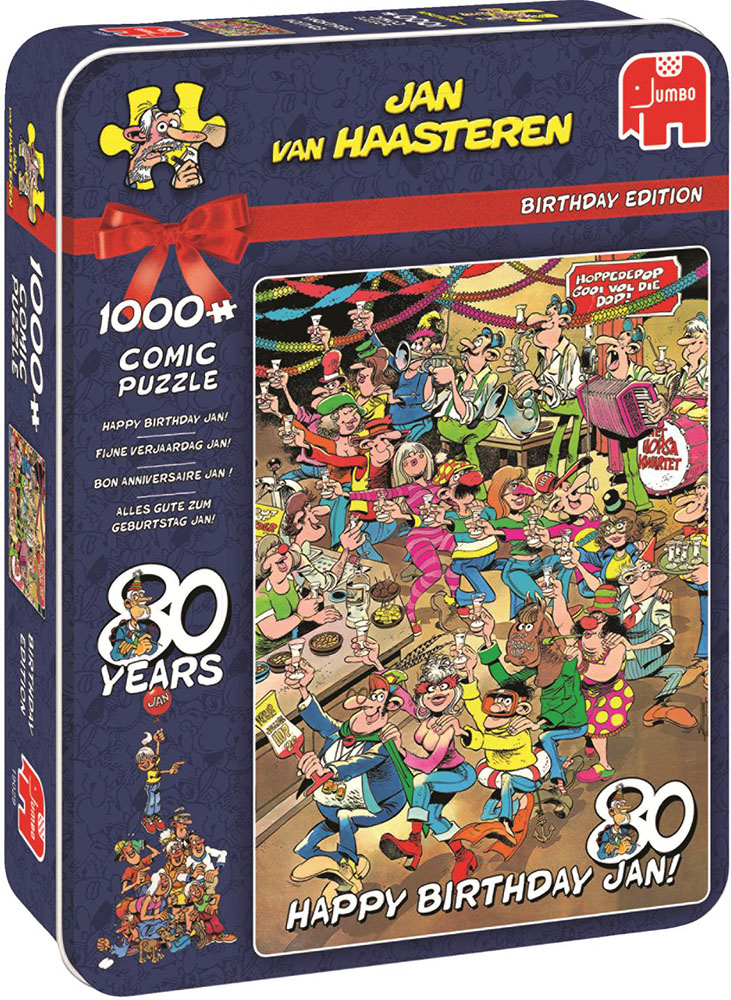 "Chinese New Year", 500 pieces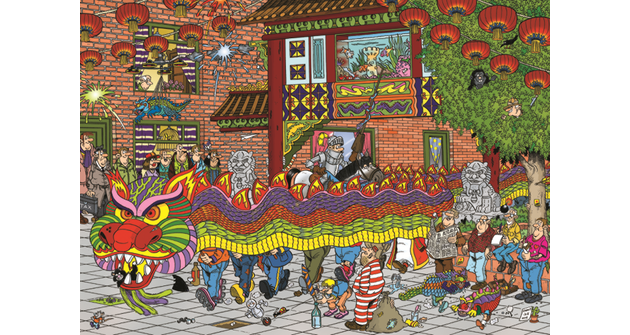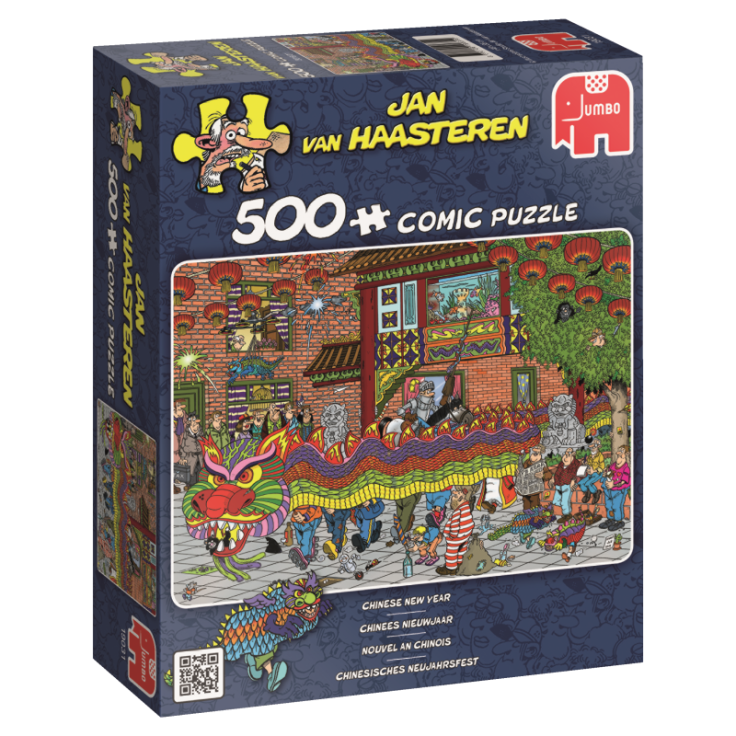 "Candy Factory", 500 pieces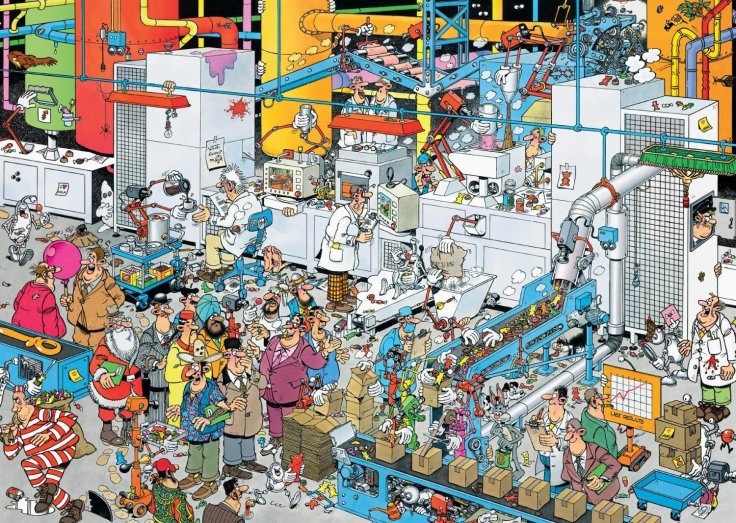 "Pop Festival", 1000 pieces (coming in March?)
Drawn by Rob Derks as part of Studio JVH.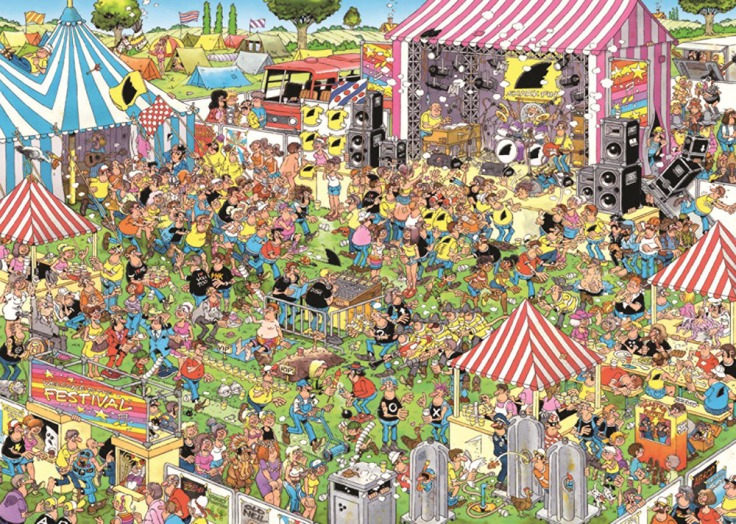 "The 19th Hole", 1000 pieces
This is a reissue, but it's been out of print for a while, so I'm happy to see it.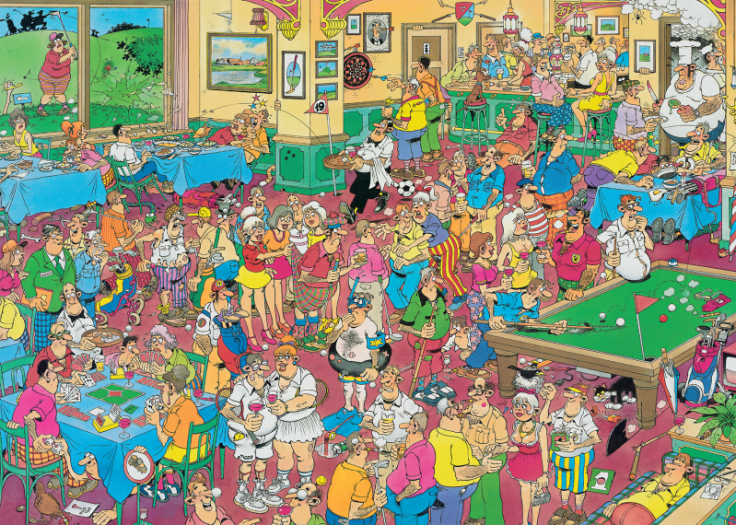 Move JVH coming later in 2016 including "Nijmegen Marches" (1000), "The Printing Office" (1500 or 3000), and an unnamed 2000 piecer.
WASGIJ:
Three new Wasgij have shown up so far.
"Imagine #2: If the Wheel Had Not Been Invented", 1000 pieces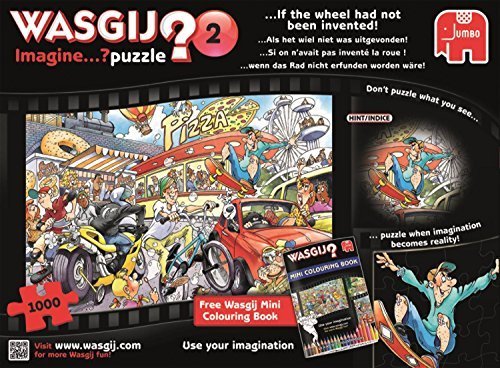 "Mystery #12: The Unusual Suspects", 1000 pieces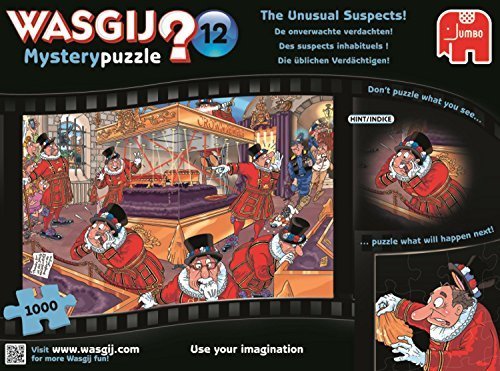 "Destiny #16: Old Time Rockers!", 1000 pieces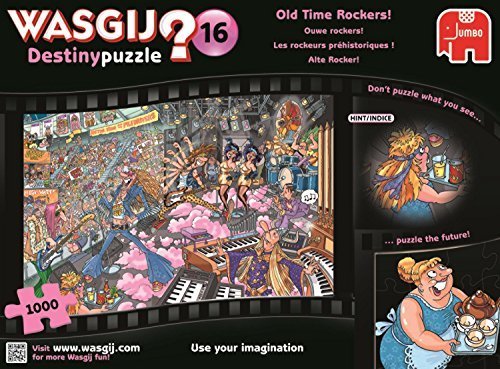 "Back to… #1: Old Time Rockers!", 1000 pieces
This is a new series in which you puzzle the PAST (instead of the future, as in Wasgij Destiny).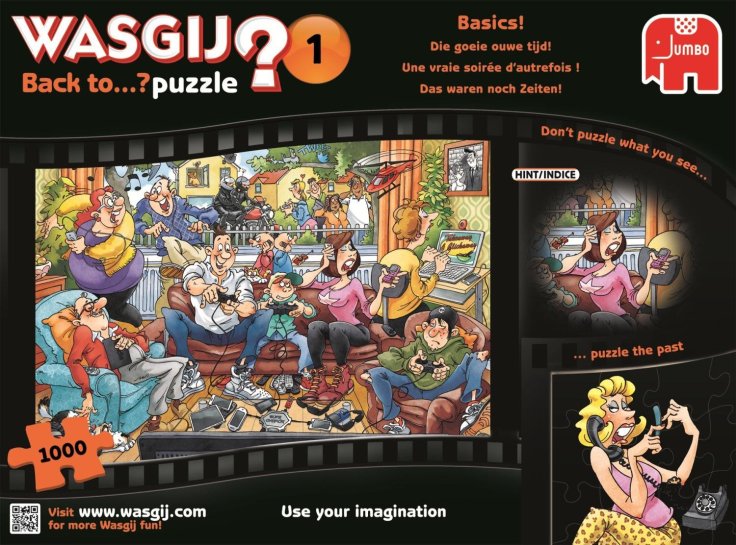 Wasgij Original #24 and #25 coming soon
FALCON:
"View From A Window" by Dominic Davison — 2×1000 box
These Dominic Davison puzzles were released by Holdson (New Zealand) a year or more ago and are very hard to find. I'm happy to see Falcon releasing the images. There are 4 in the series so hopefully the other 2 images will be done in a similar box set later.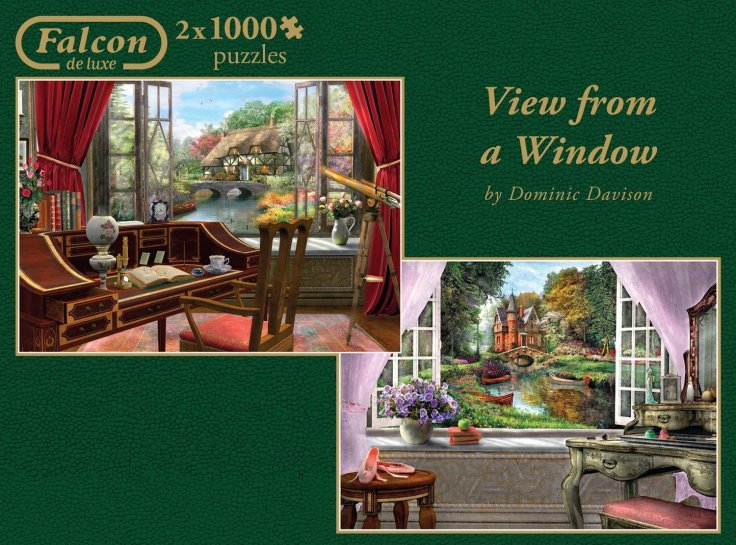 "Map of London", 1000 pieces by Adrianne Chesterman
Cool. Click for a closer view of the details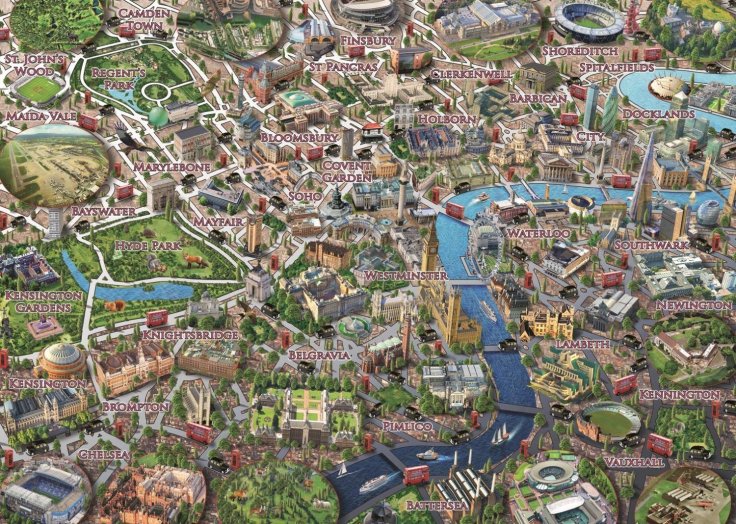 "The Thatcher's Cottage" by Steve Crisp in 1500 pieces
This was released by WHSmith in 1000 pieces a few years ago, but I like this larger edition. This is a great puzzle image.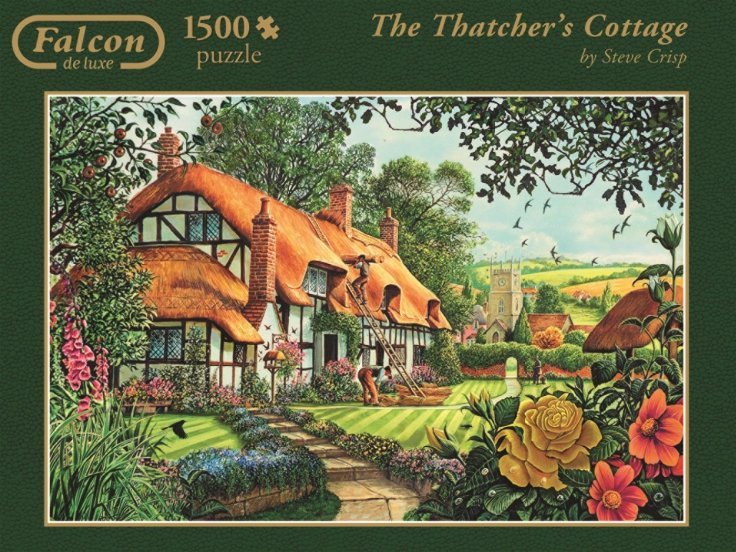 "Through the Greenhouse Door" by Sarah Adams, 500 pieces
This is #3 in the door series. Quite nice images.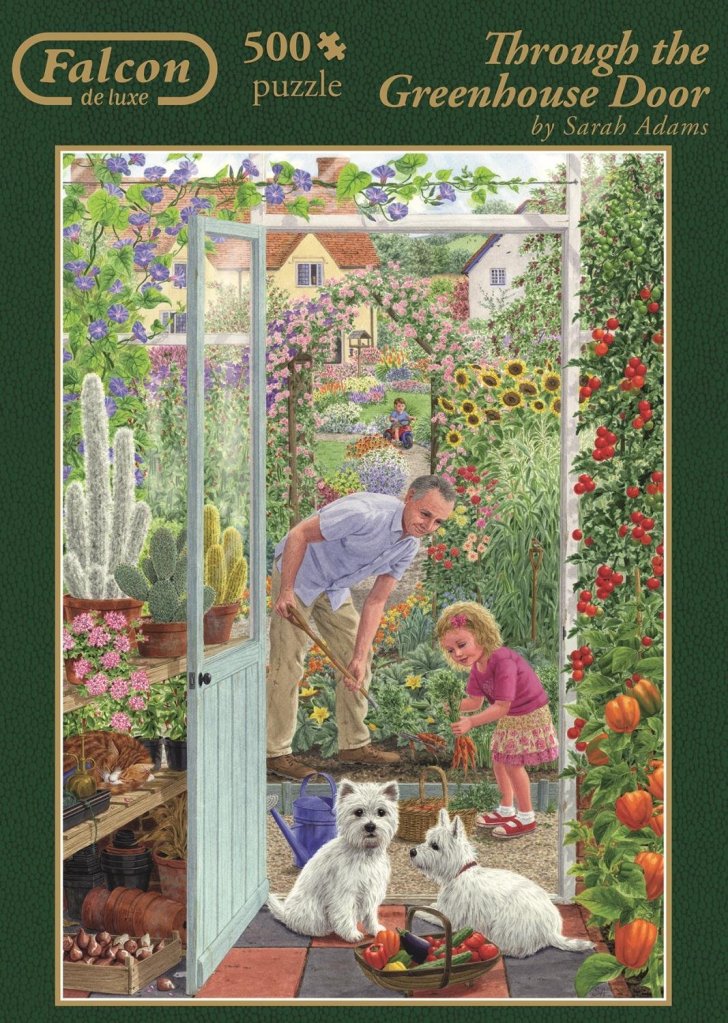 "Spring Garden" by Claire Comerford, 1000 pieces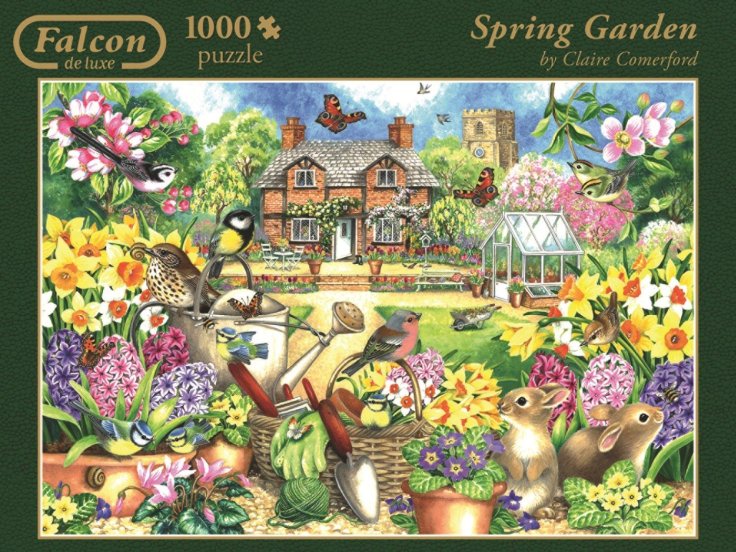 "Dinosaur Valley" by Steve Read, 1000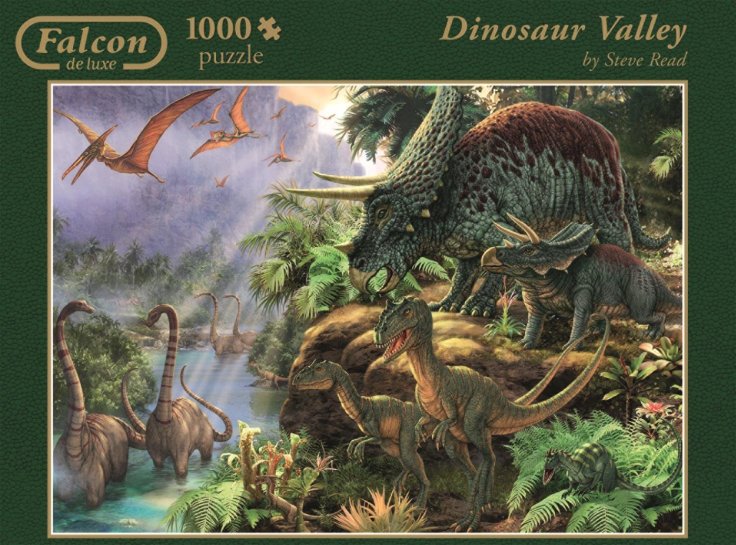 "Bonfire Night" by Daniel Rodgers, 500 pieces
I love this image. I wish it came in 1000 pieces.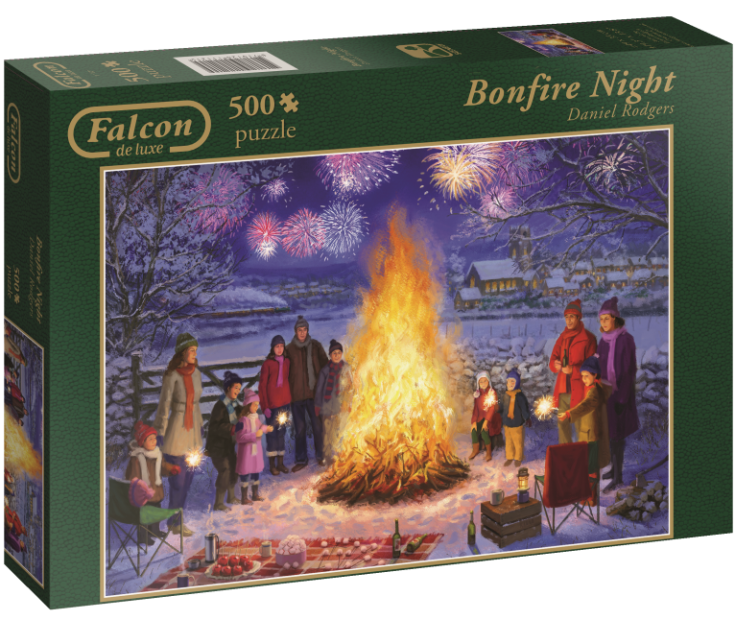 There are 3 new "2×500" puzzle box sets that are quite nice.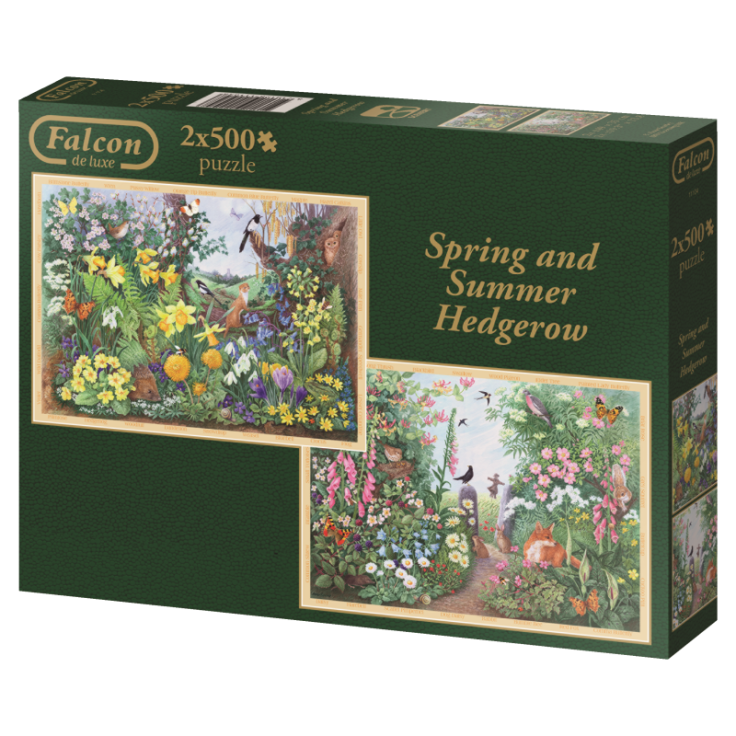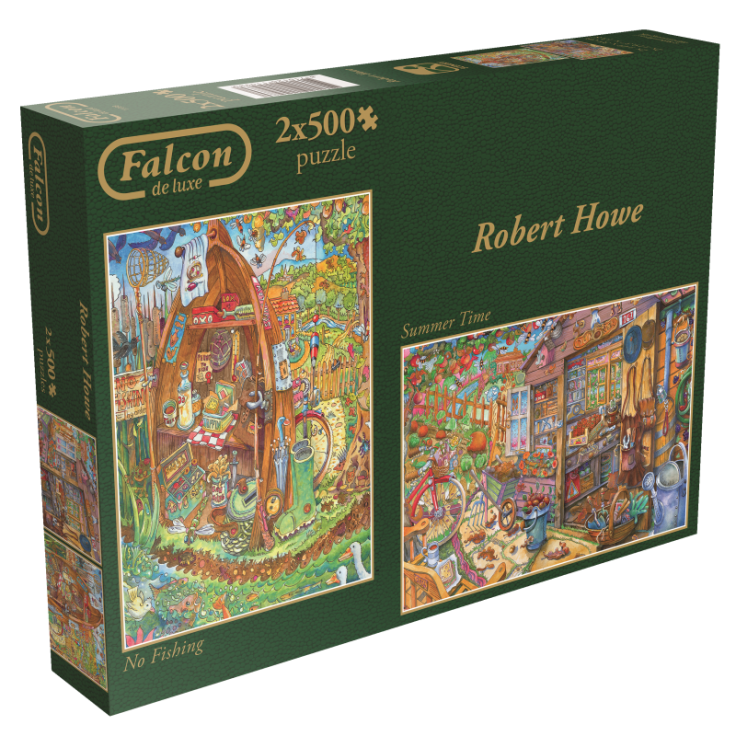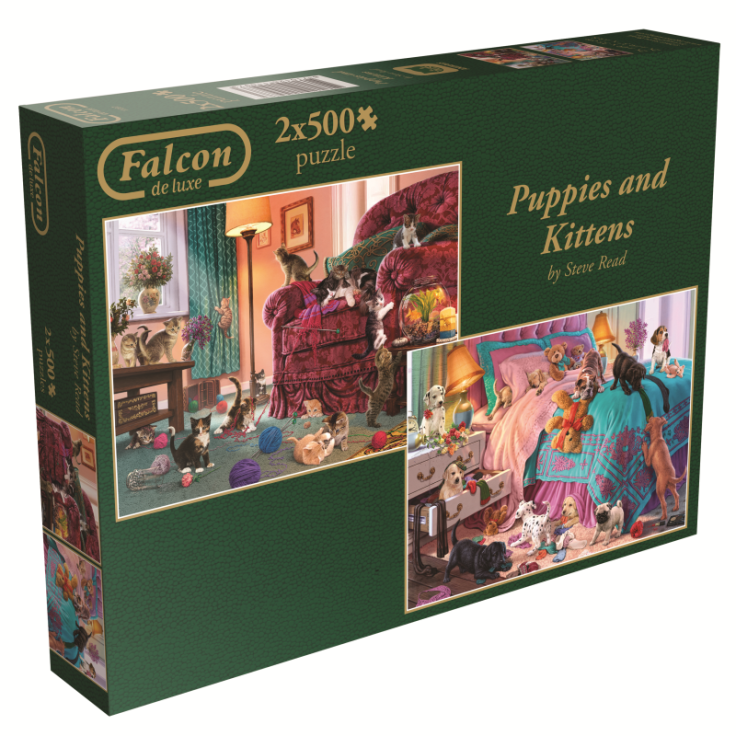 "Four Seasons" by Anton Pieck, 1000 pieces
Click for closer view. I like the 'vignette' aspect of this. Wish it was 2000 pieces!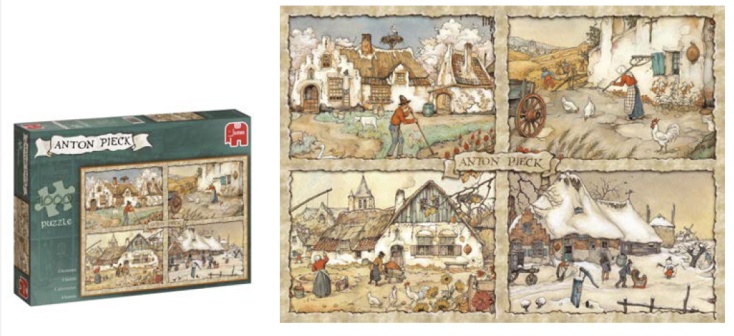 OTHER JUMBO:
The "Pieces of History" series from Rob Derks has a new puzzle — "The Pirates".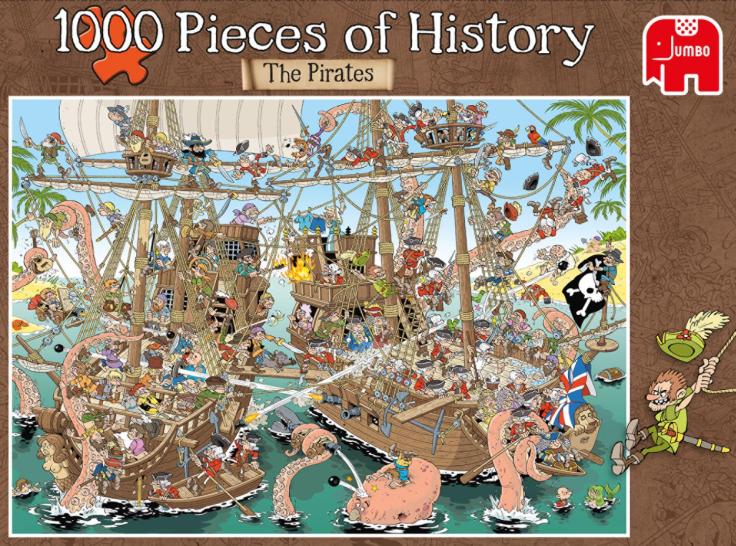 Coming next in this series… The Wild West!
I'll update this page if I run across anything new.
JJ