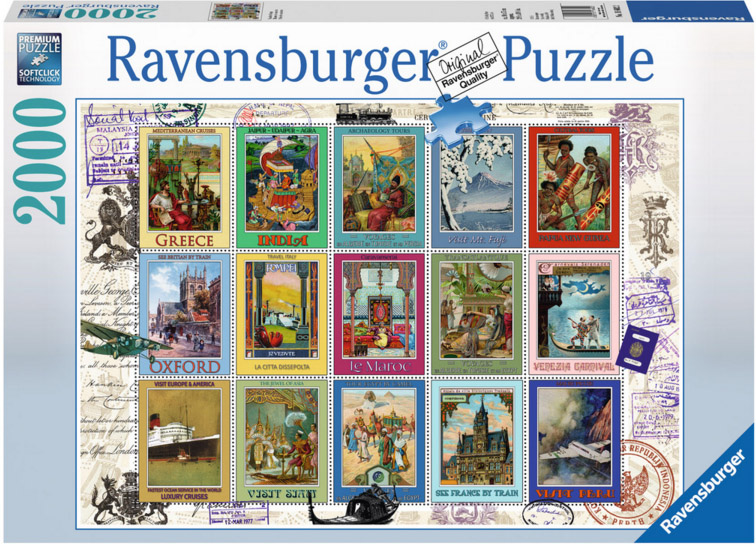 Ravensburger US: New Puzzles for Winter 2016
Ravensburger US carries different puzzles than Ravensburger in Germany/Europe. They have some new puzzles on their website that are quite exciting. You can see them all here. In this post, I'm just showing my favorites.
"Fishing Fun", 1000 pieces
An outstanding collage puzzle. I don't fish, but I'd still get it.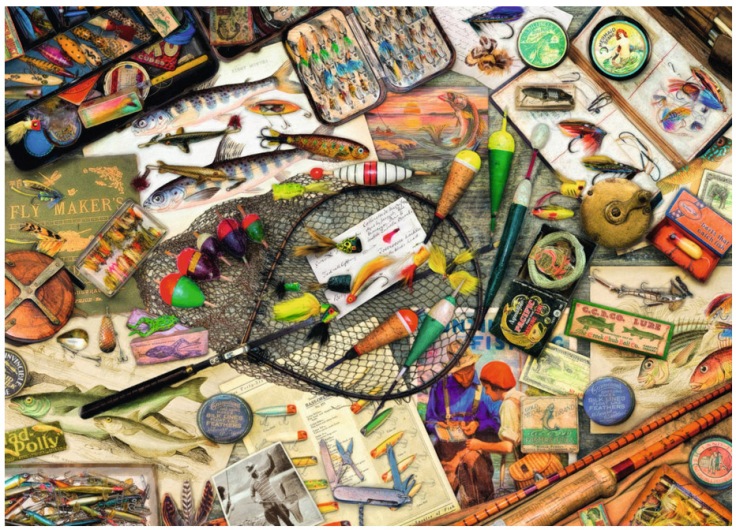 "The Candy Shop", 1000 pieces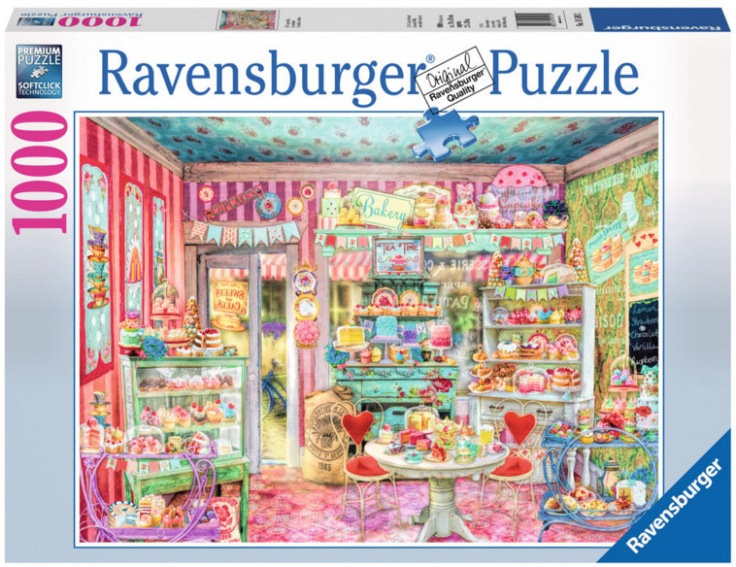 "Vacation Stamps", 2000 pieces
I love all the vignettes in this one and the larger 2000 piece size.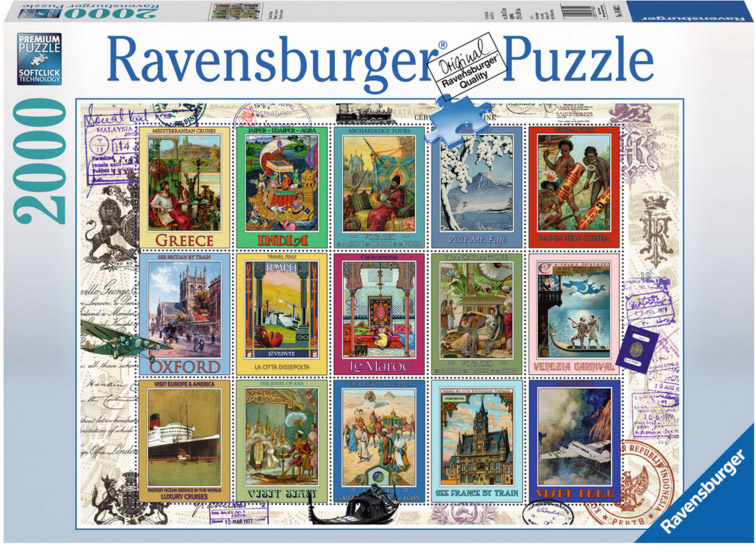 "Sweets", 2000 pieces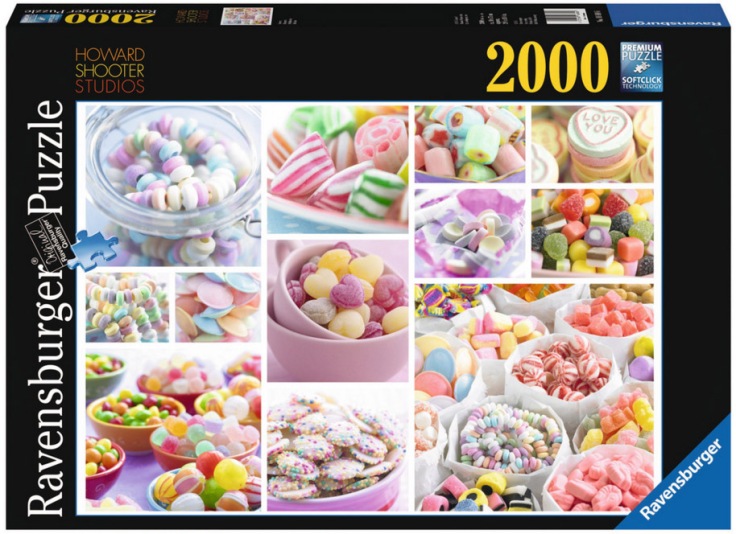 "Oceania", 3000 pieces
With 3000 pieces, this looks like a real challenge to work!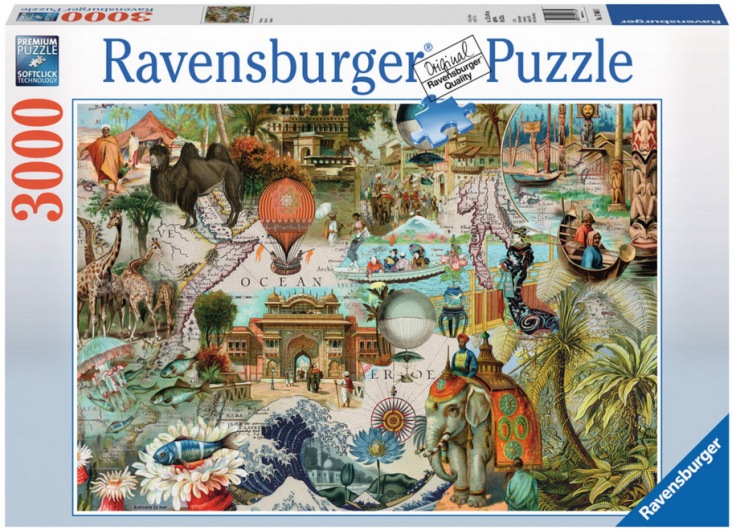 "Vintage Paris", 1500 pieces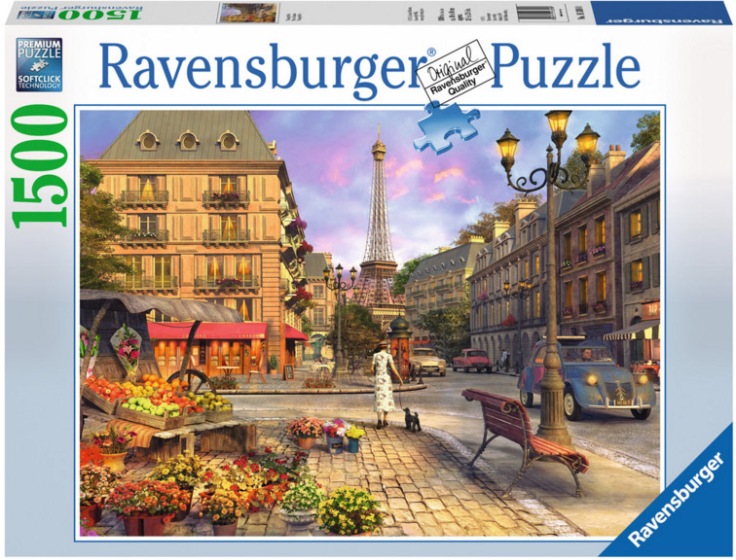 "Visiting the Mansion" and "The Attic", both 500 pieces (art by Joseph Burgess?)
I usually don't buy puzzles under 1000 pieces, but if there are two 500 pieces that would look good together, like these two, I can be convinced! I like the art style on these.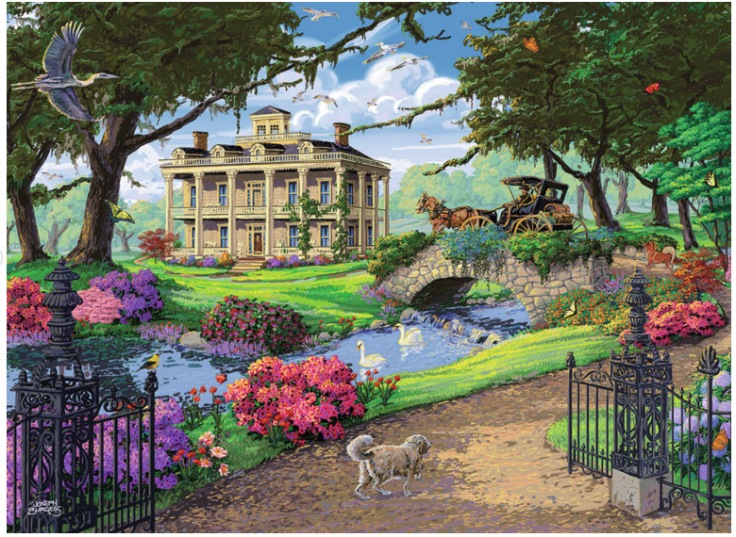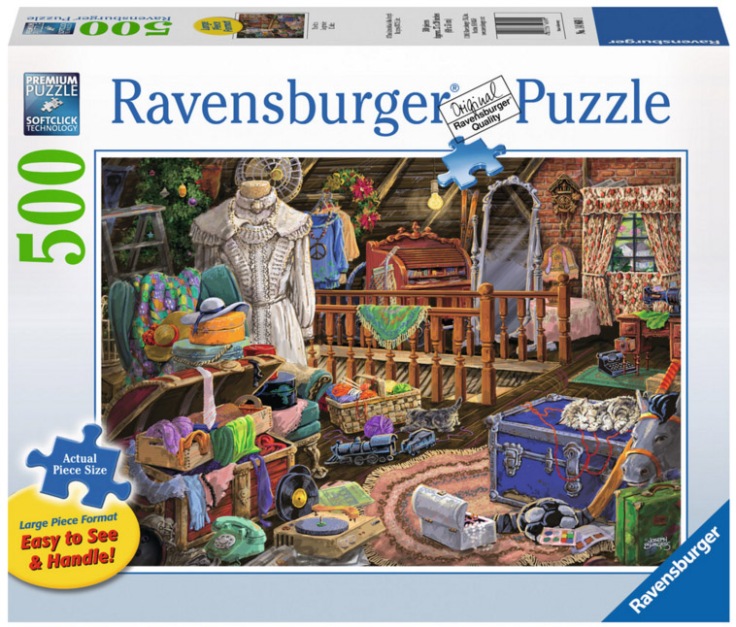 JJ