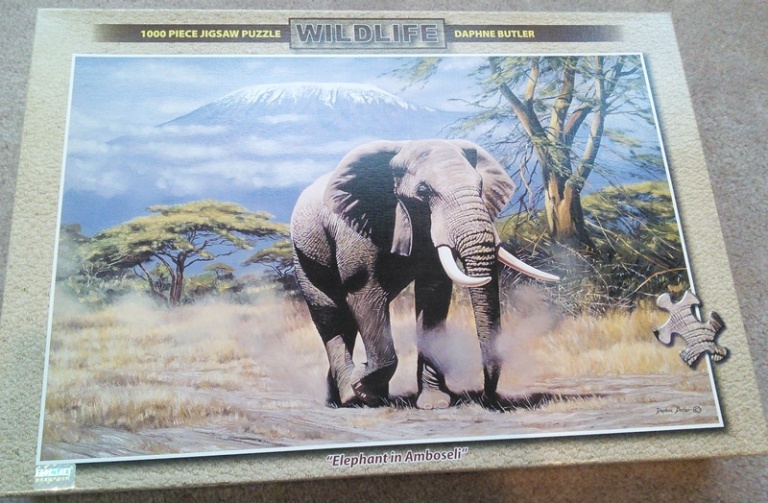 "Elephant in Amboseli" by Daphne Butler, Tomax – 7.5/10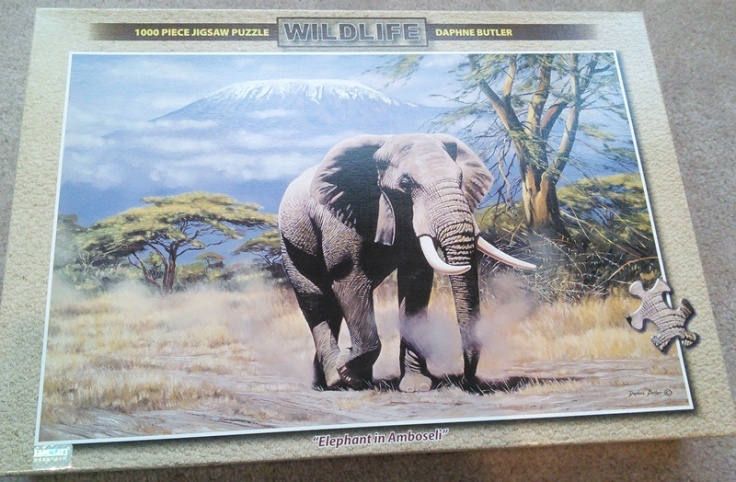 Publisher: Tomax (US), 2013
Title: "Elephant in Amboseli" by Daphne Butler, 1000 pieces
Review by Victoria
OUR RATING: 7.5/10

Box Quality: (9/10)
The box is a standard rectangular box of similar dimensions to the Ravensburger box. It is of sturdy construction. The picture is shown on all 4 sides and the front of the box. In addition one of the sides contains a brief biography of the artist. The back of the box was blank. However the inside contained the sealed puzzle, a lost puzzle piece replacement form, and puzzle glue.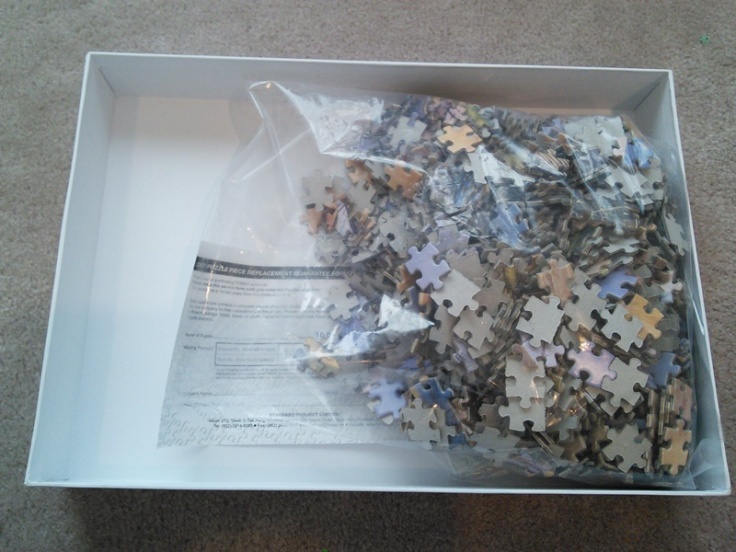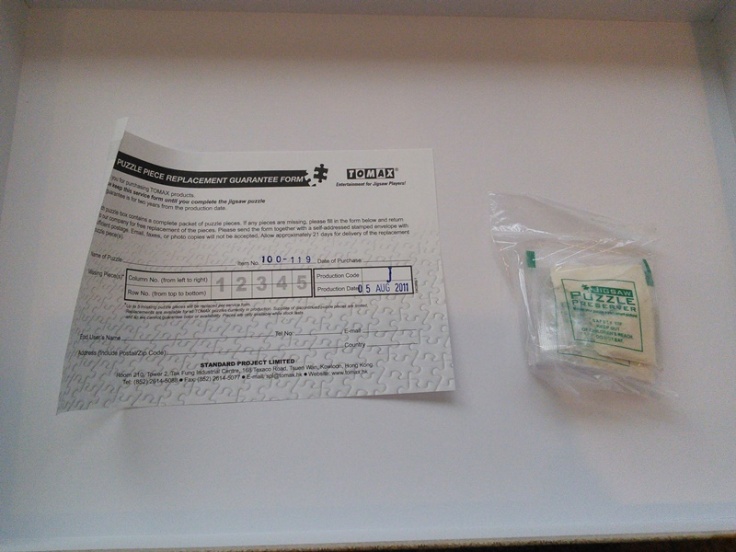 The Image: 9/10
The reason I chose this puzzle was because of the spectacular image of the elephant with Mount Kilimanjaro in the background. It reproduced nicely in the puzzle.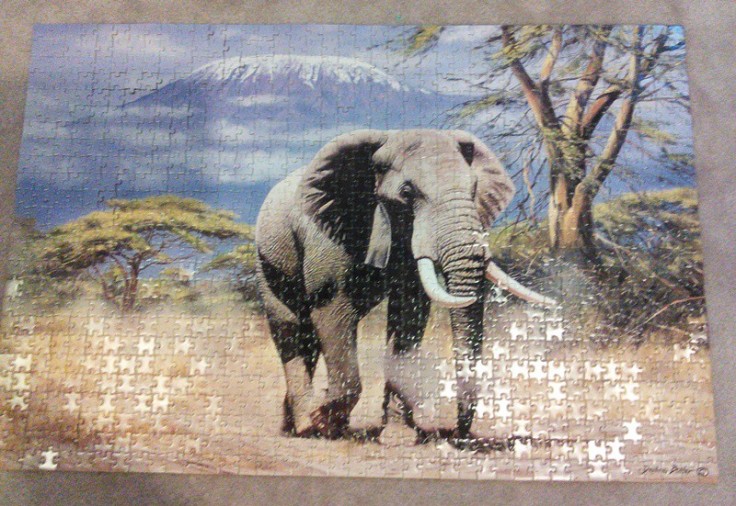 Above: The completed puzzle. Click for closer view.
Puzzle Quality: 6/10
The piece size and thickness is comparable to a Ravensburger puzzle. However the cut of the pieces is not very clean, and they feel spongey.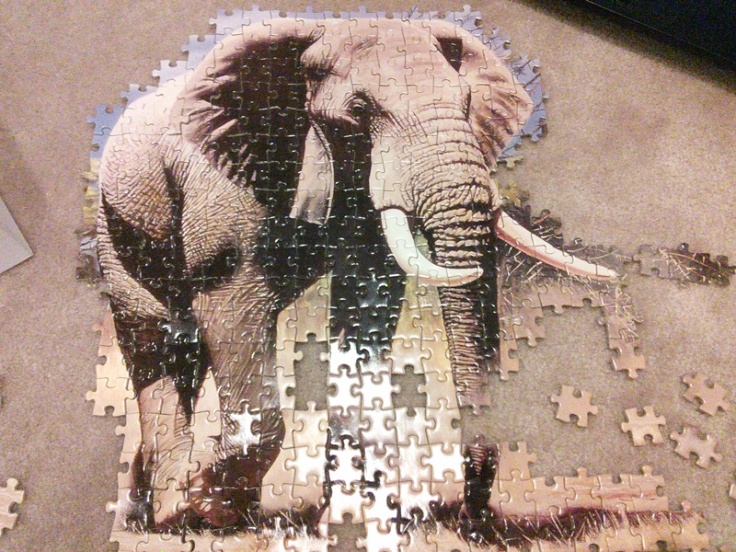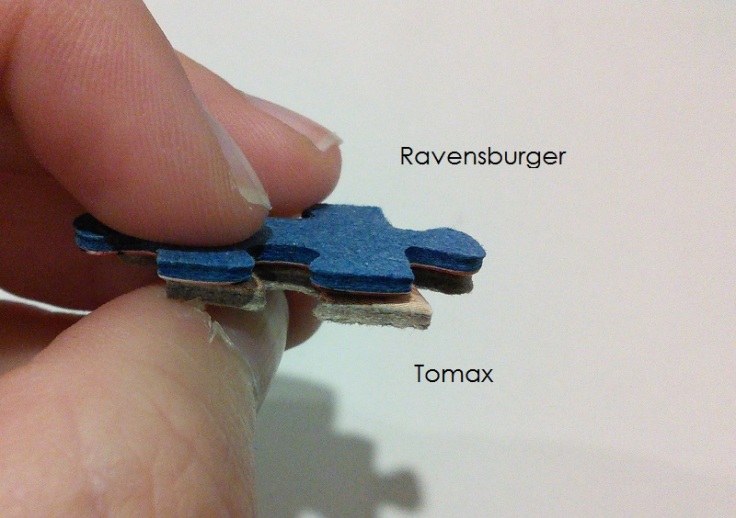 Assembly: 6/10
The fact that the cut was not very clean made the puzzle hard to assemble. It was easy to place a piece in the wrong location, and sometimes hard to make pieces that should fit together actually fit snugly.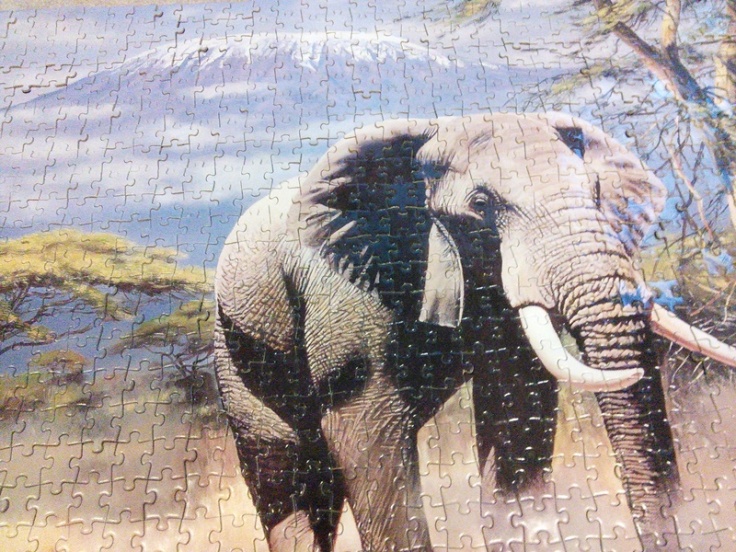 Conclusion
Although the finished product looks beautiful, I would not say that it was worth it. I was very disappointed. This was my first puzzle of this brand, and I will not be purchasing a puzzle from them again. Not recommended.

Victoria