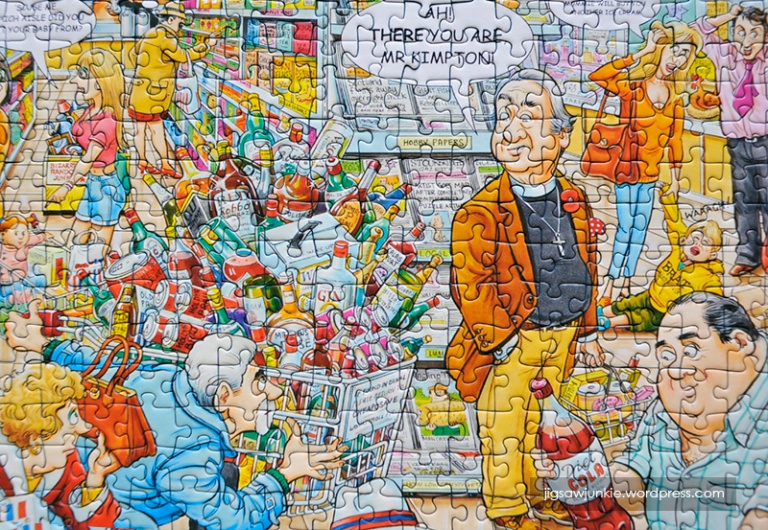 Review: "Best of British #15: The Supermarket" by Ravensburger – 9/10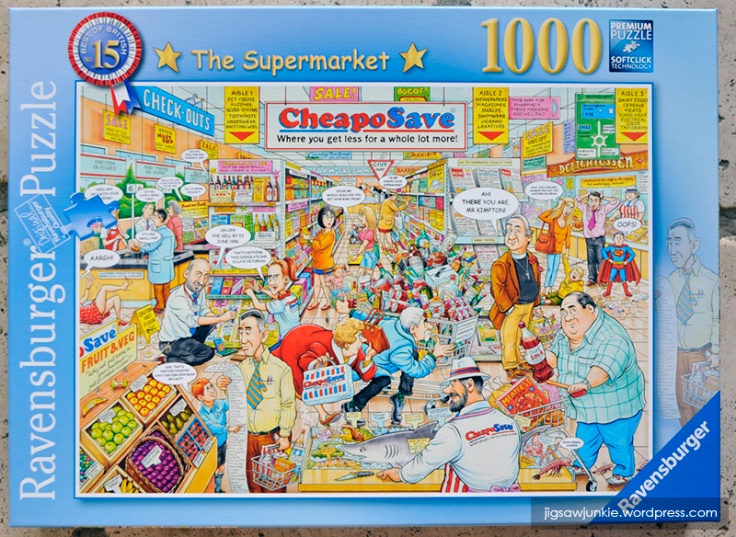 Publisher: Ravensburger (Germany), 2016
Title: "Best of British #15: The Supermarket" by Geoff Tristram, 1000 pieces
Review by Jane
OUR RATING: 9/10

Box Quality: (10/10)
The box is shown above and below. The box is sturdy and nicely designed. It includes a small poster with info on the series and artist.
Back:
The back of the box has a generic "Ravensburger quality" image.
The sides:
All sides show the Ravensburger logo, a close-up detail from the image, the piece count and the name of the image. The "Best of British" logo is not shown. The artist name is small on one side in the copyright info.




Inside the box:
The box contains the bag of puzzle pieces (in excellent condition), a warranty sheet, a full color sheet about the "What If?" series, and a poster of the puzzle image. The poster contains information about this partcular puzzle image, the artist, and the series.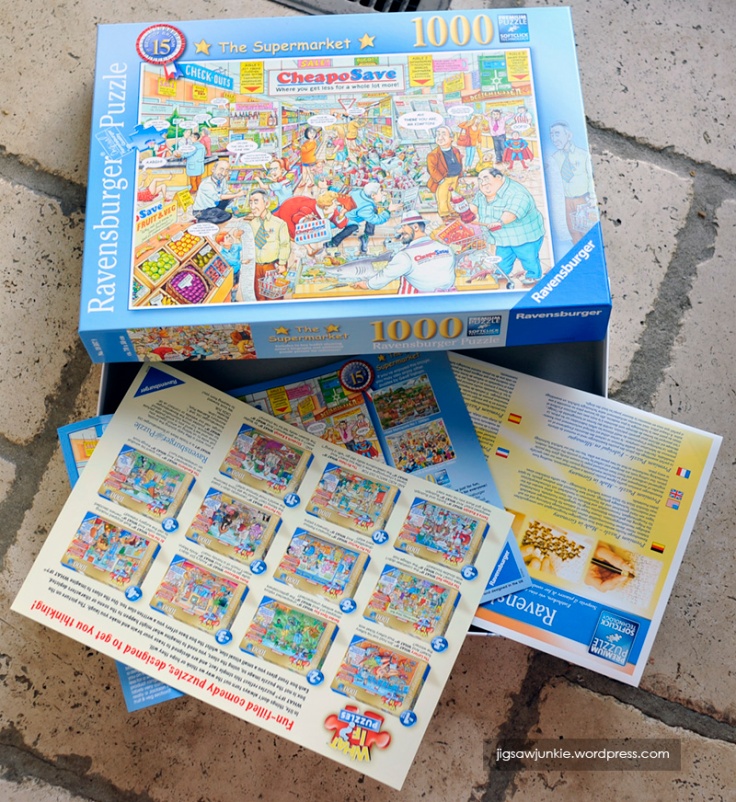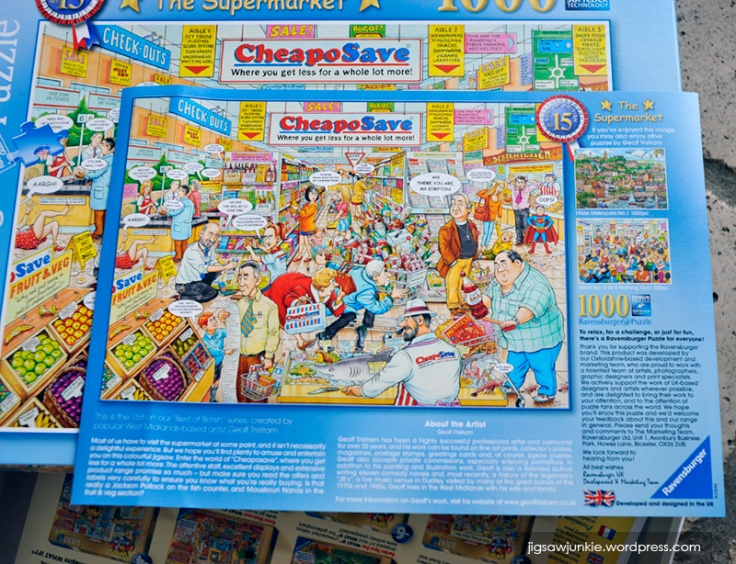 The Image: 8/10
The "Best of British" series is a cartoon series that pokes fun at various aspects of the British way of life. Number 15 in the series, just released in Jan of 2016, features a discount supermarket called "Cheaposave". The image is full of humorous characters and sight gags. As far as puzzle-worthiness goes, there are lots of bright colors and patterns and lots of detail. I've ranked it less than 10 because it's pretty straight forward (as opposed to the "What If?" series, which is even better).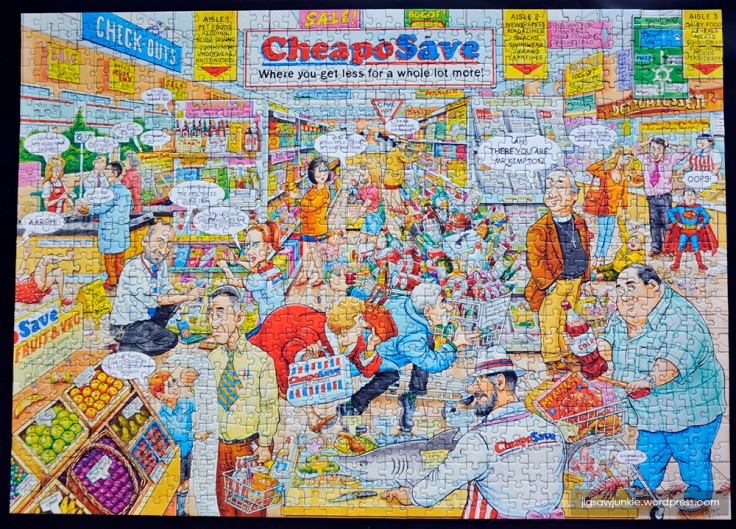 Above: The completed puzzle. Click for closer view.
Puzzle Quality: 9/10
Ravensburger is one of our highest ranking brands for quality and this puzzle is no exception. It features solid, sturdy pieces, great image reproduction, and a nice variety of piece shapes for a grid-shaped puzzle. I love the way the pieces interlock. You can lift small groups of pieces without them falling apart.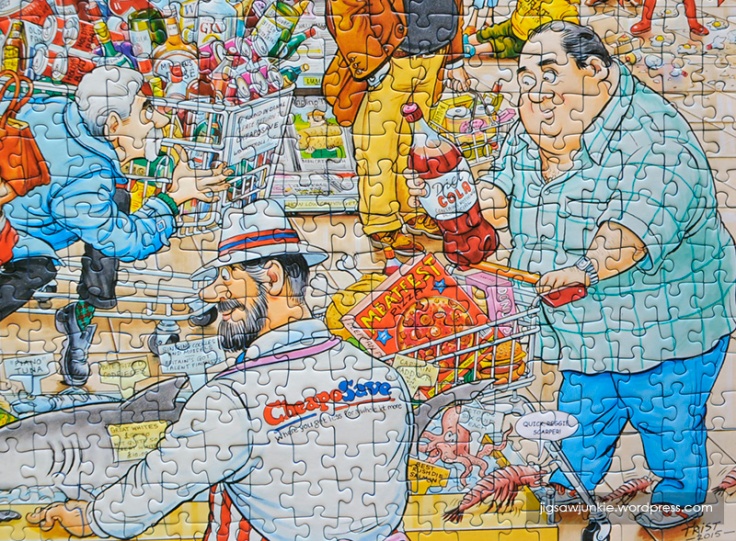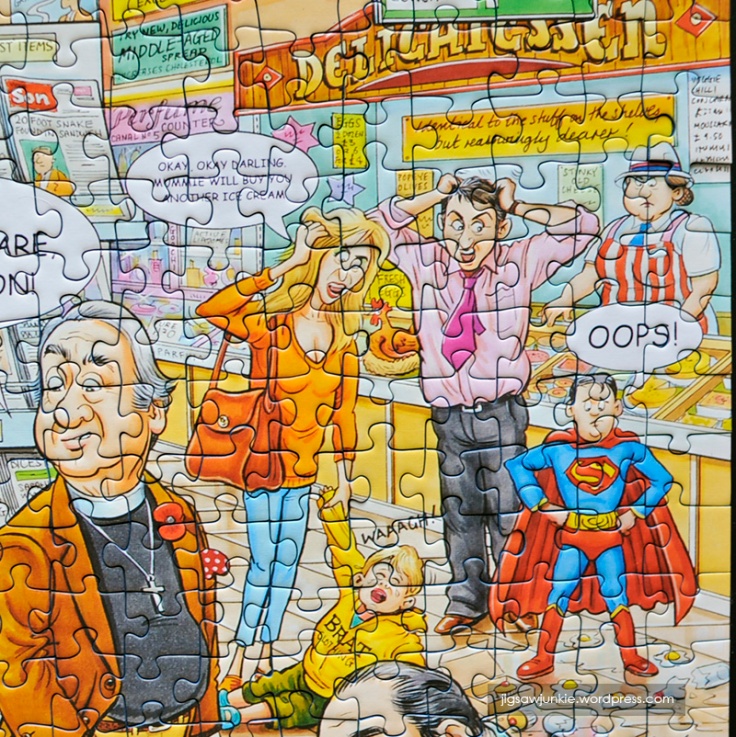 Assembly: 9/10
This is a medium difficulty puzzle to assemble because of the general busyness and high amount of detail. You can pretty much identify every piece if you look at the box image, but there aren't many areas that you can just assemble without looking at the box (the exception is some of the larger items of clothing, like the red coat). Like most "busy cartoon puzzles", this is a nice challenge. It's fun to see the image come together and read all the little signs and find the jokes.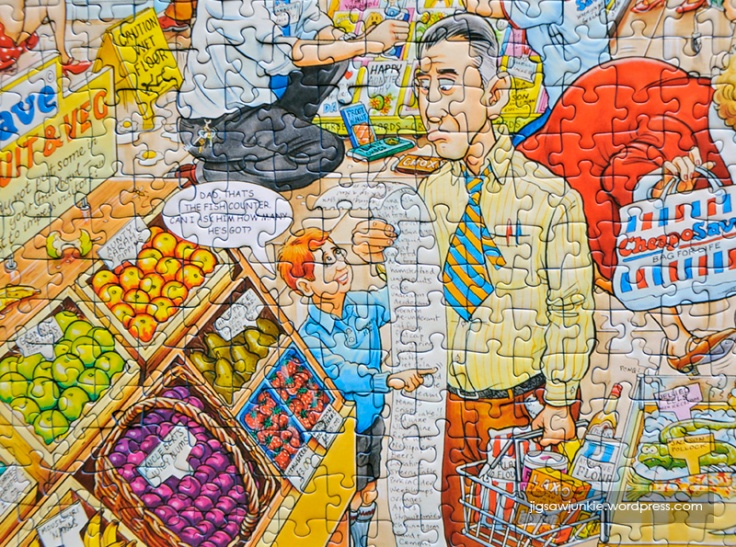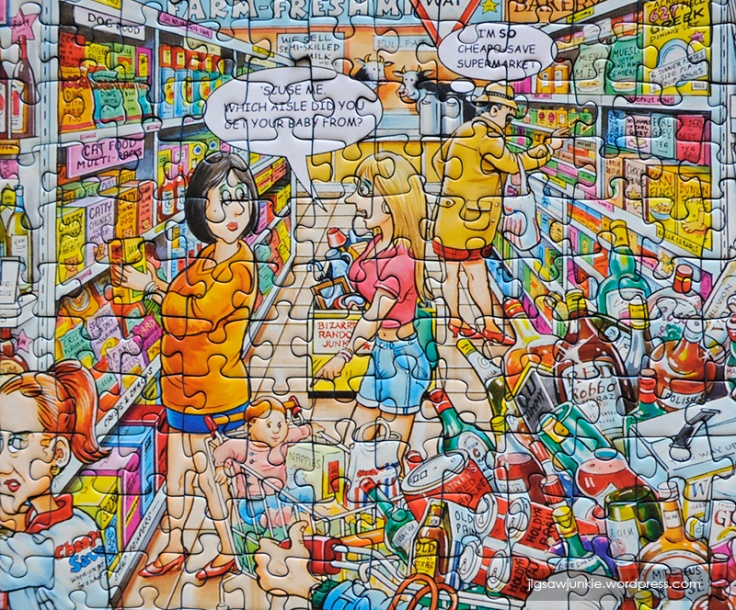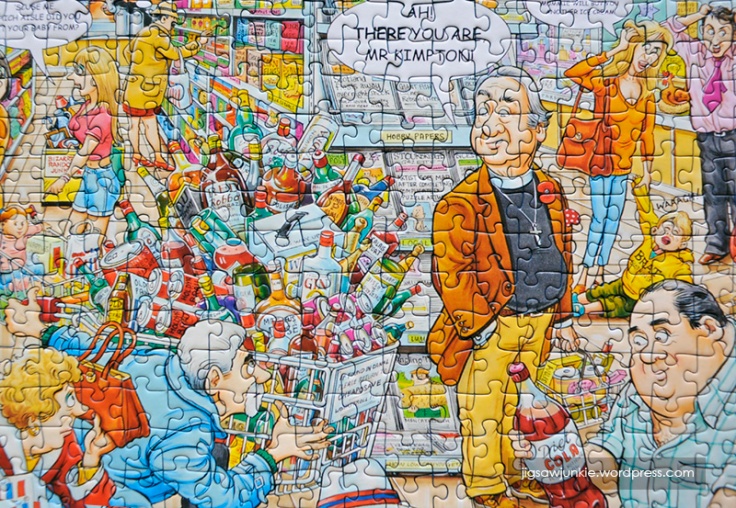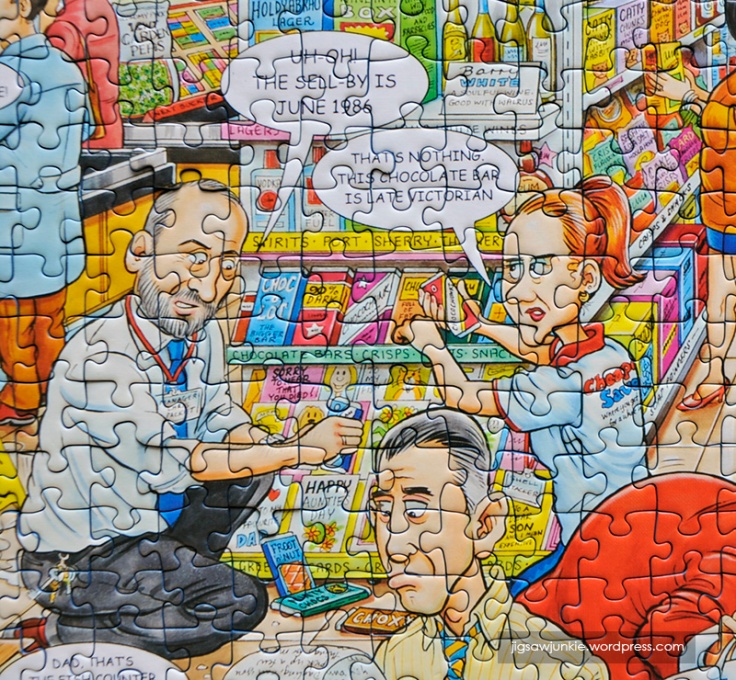 Conclusion
If you like cartoon puzzles, check out the Best of British series. Lots of fun! Recommended.

JJ