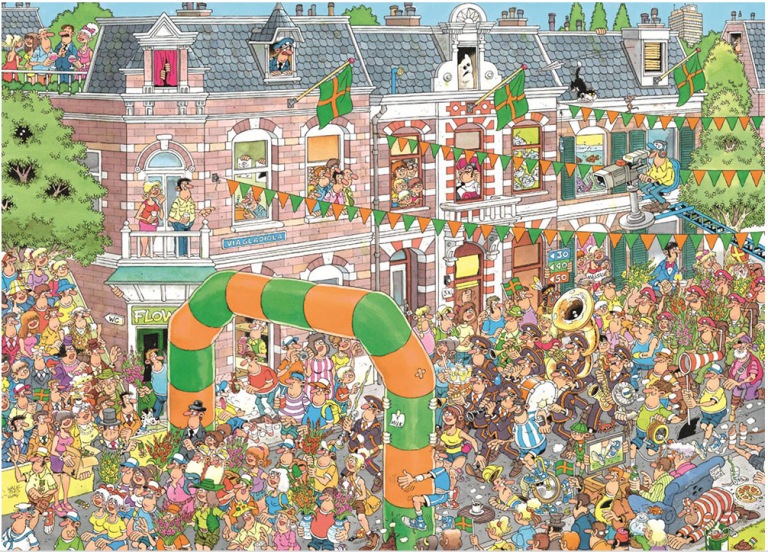 New Puzzles: May 2016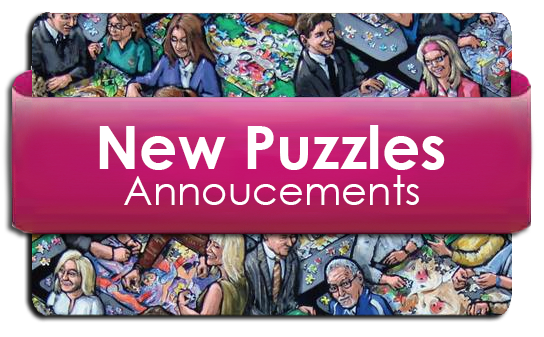 NEW PUZZLE ANNOUNCEMENTS: MAY 2016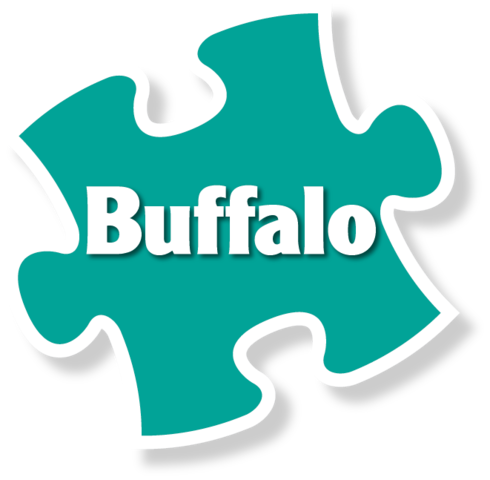 Buffalo Games continues to release plentiful new puzzles throughout the year! Here are their latest.
Four new Wysocki releases provide something for everyone. There are two new 1000 piece puzzles, a new 300, and a new cat puzzle at 750!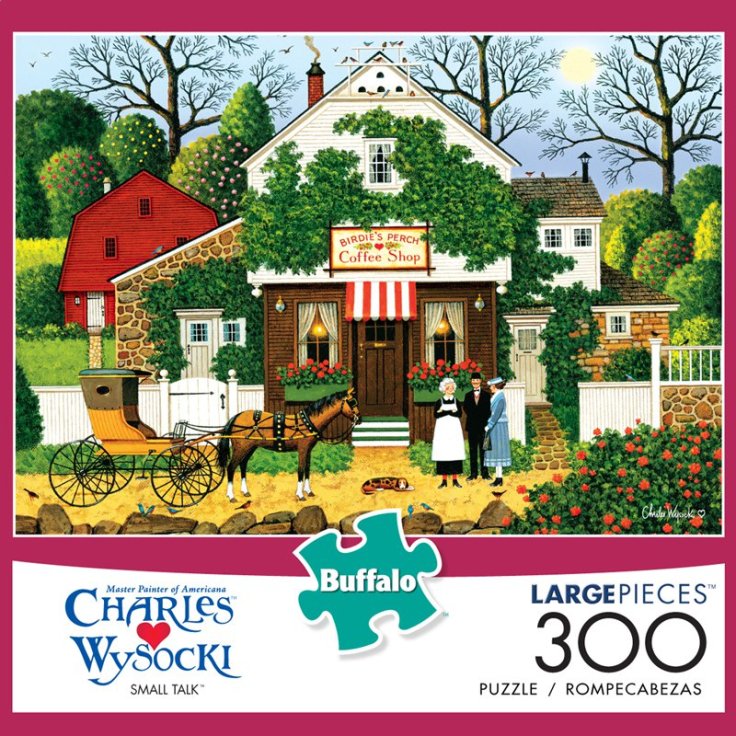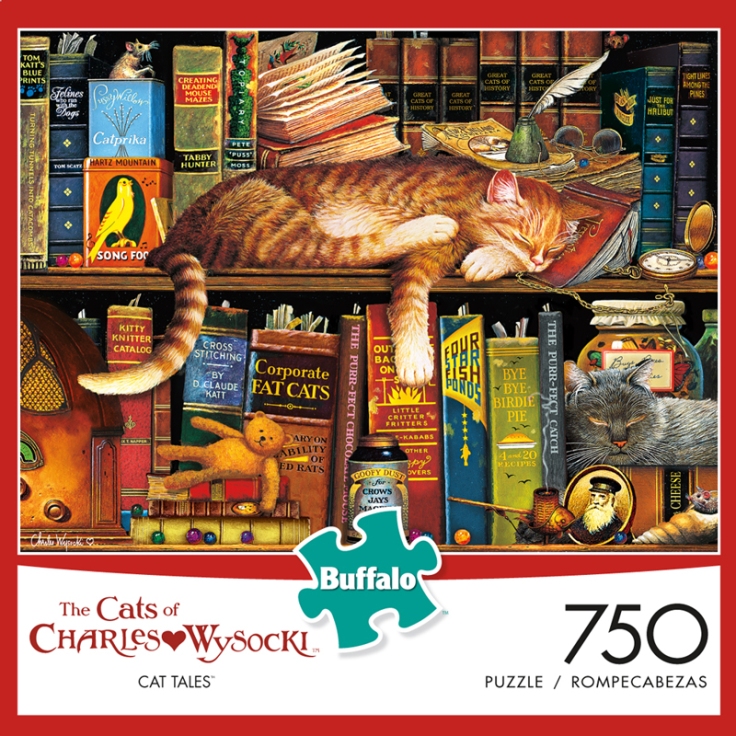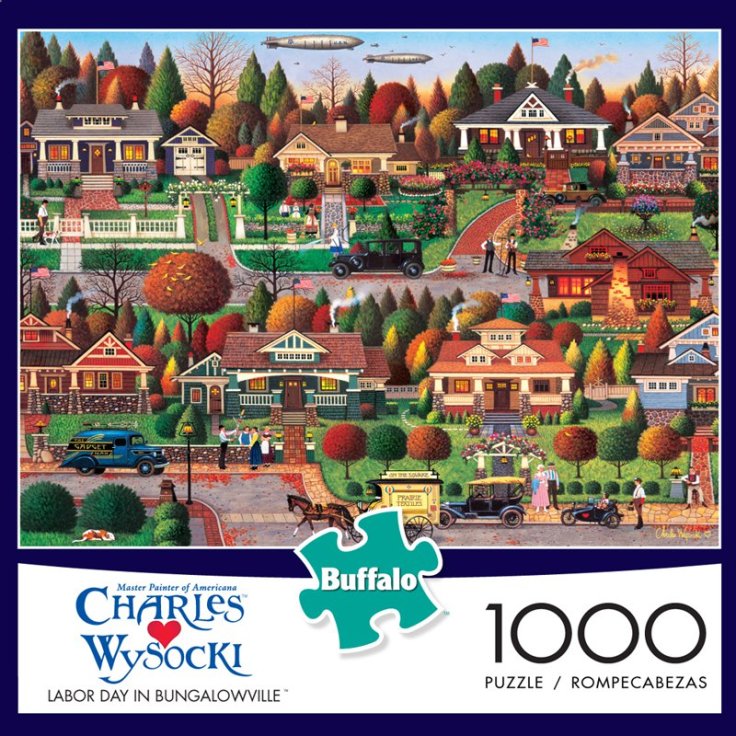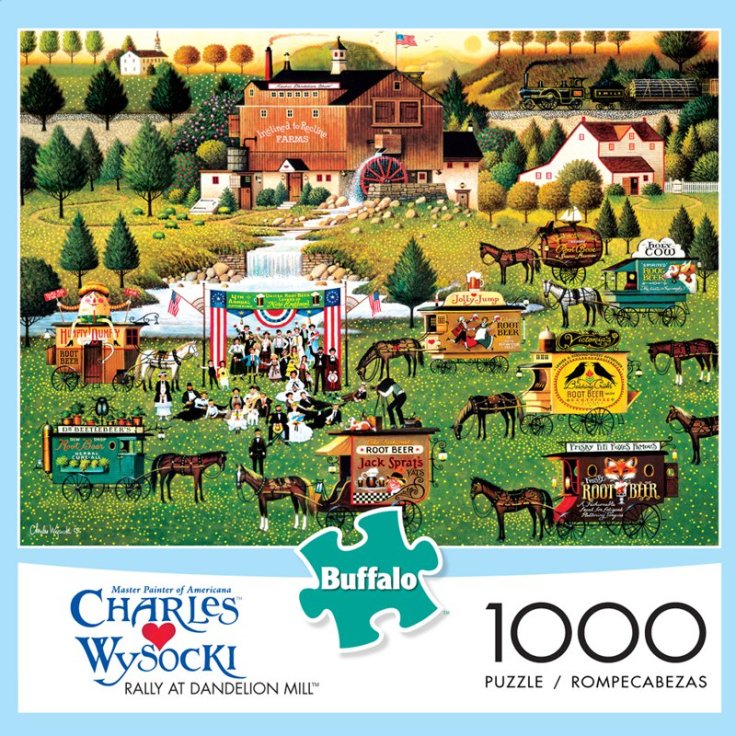 I was excited when Buffalo announced they were making new Josephine Walls puzzles. This fantasy artist has been published many times over the years by various puzzle makers, but many of them were European brands that were expensive and now out of print. Buffalo Game's reliable quality makes these must-have for those looking for Josephine Wall.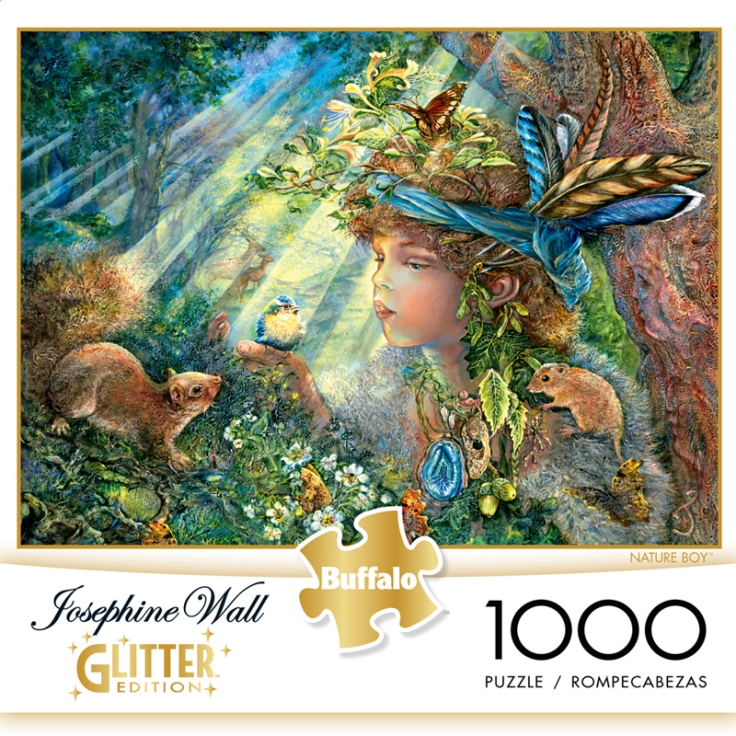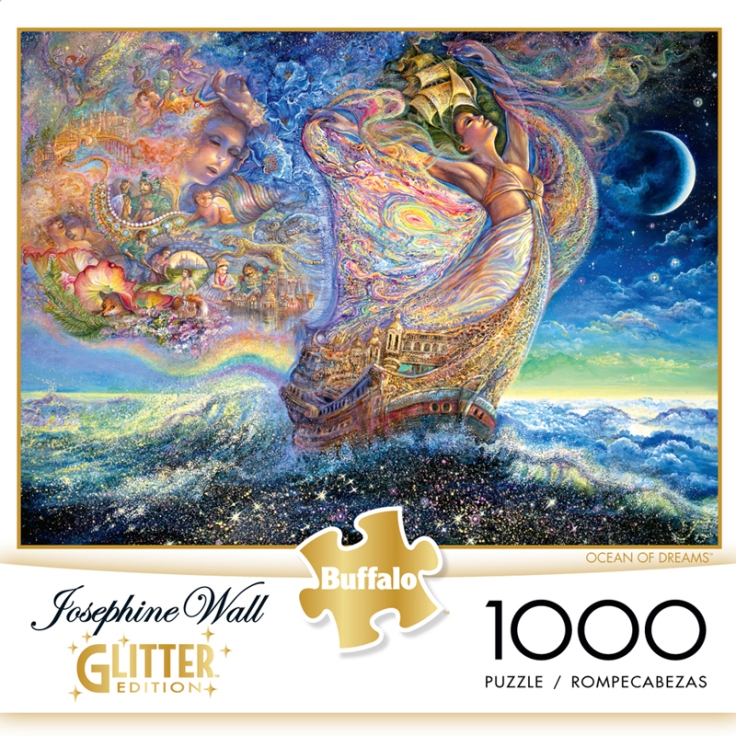 COLORING BOOK RELATED TITLES
Adult coloring books are all the rage right now, and several puzzle makers are trying to get in on the phenomena. What I like about the two puzzles below is that you don't have to piece together a black-and-white puzzle, which can be extraordinarily difficult. The "Owl Eyes" puzzle in the Vivid collection is a full-color puzzle that simply looks like an adult coloring book image. In their new Johanna Basford line, the puzzle is full color and is based on the artwork of Scottish artist Johanna Basford. But the puzzle comes with a black-and-white poster printed on coloring book paper that you can color in yourself. Sounds like the best of both worlds!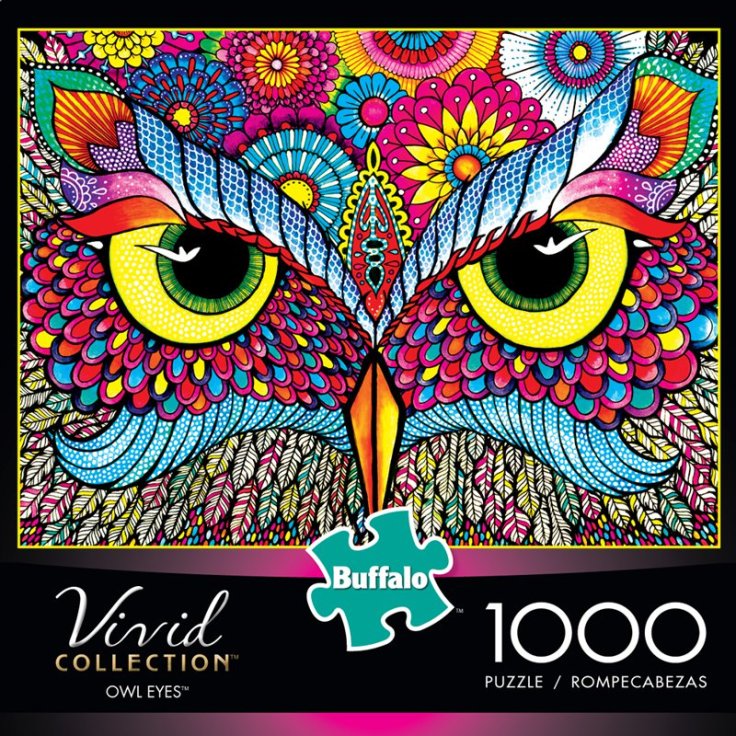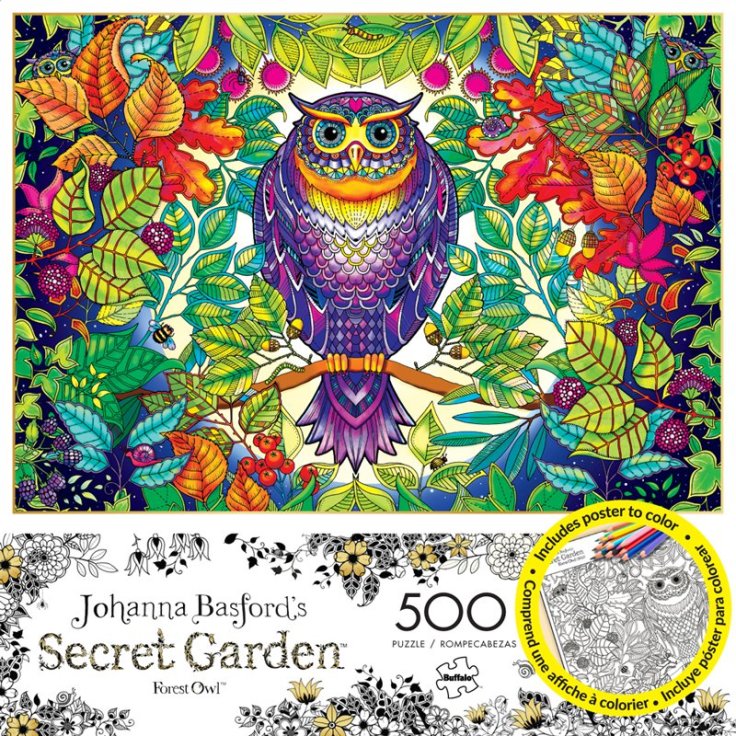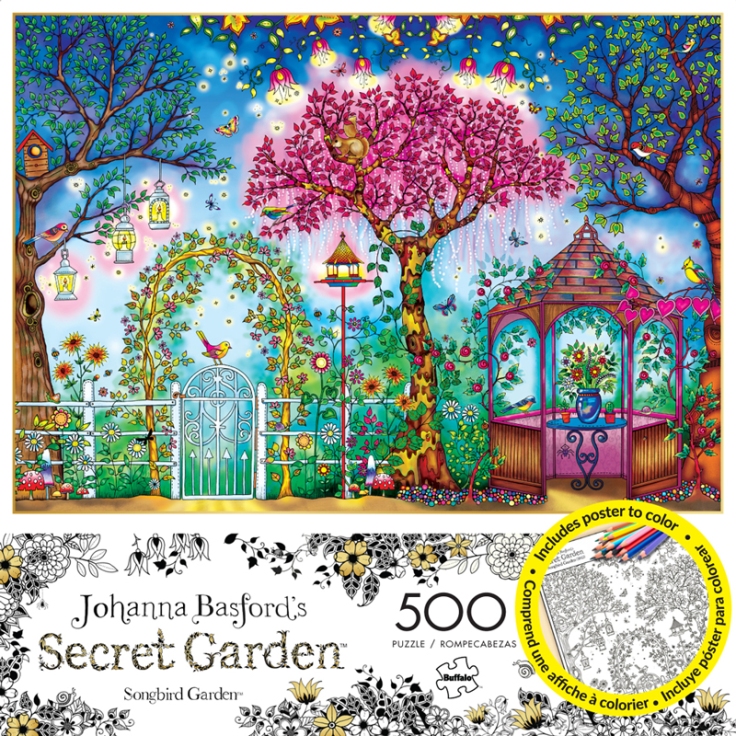 CARTOON WORLD
A new addition to Buffalo's "Cartoon World" series comes from Hiro Tanikawa.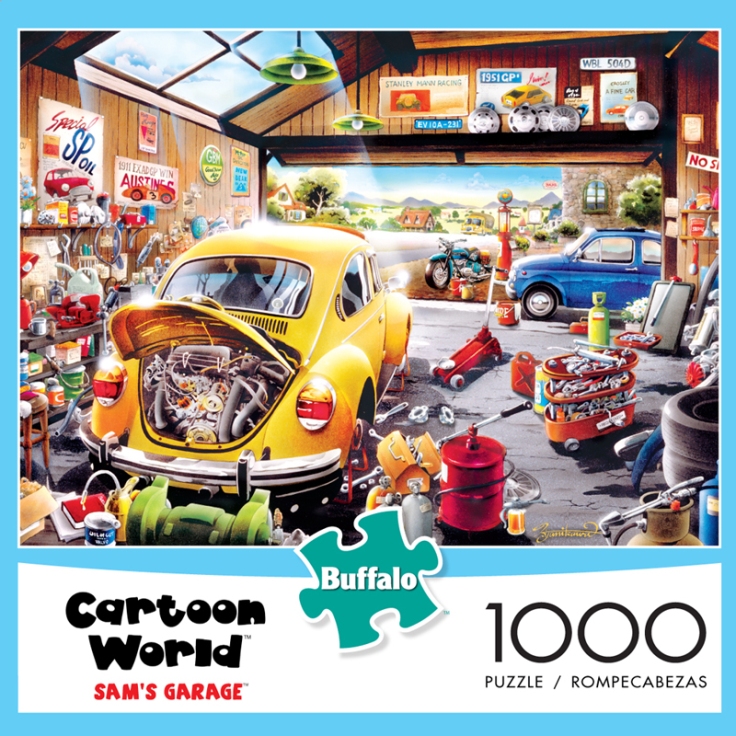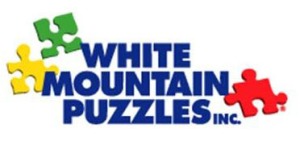 White Mountain Puzzles has also just released some lovely new images.
STEVE CRISP – BRITISH NOSTALGIA
No secret by now that I'm a fan of artist Steve Crisp. These are two brand new images I've never seen before. Both are excellent with a nice amount of detail in the scene.
"SUMMER VILLAGE", 1000 pieces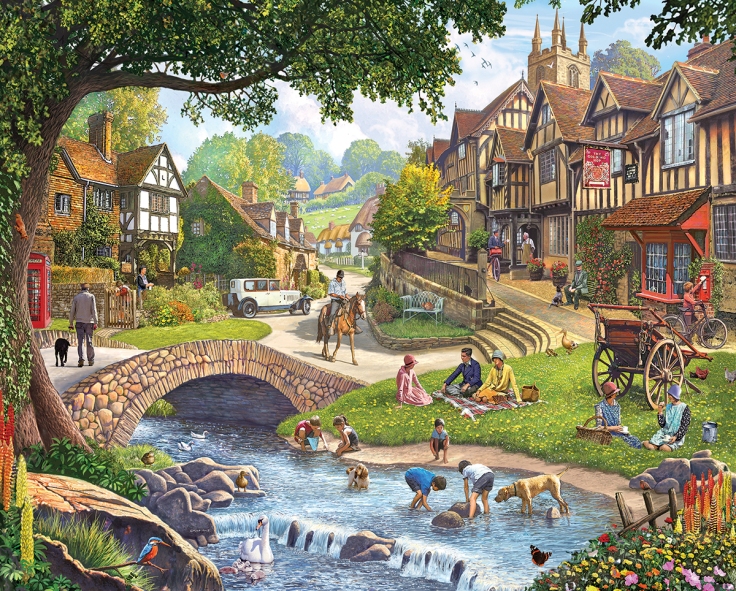 "WINTER VILLAGE", 1000 pieces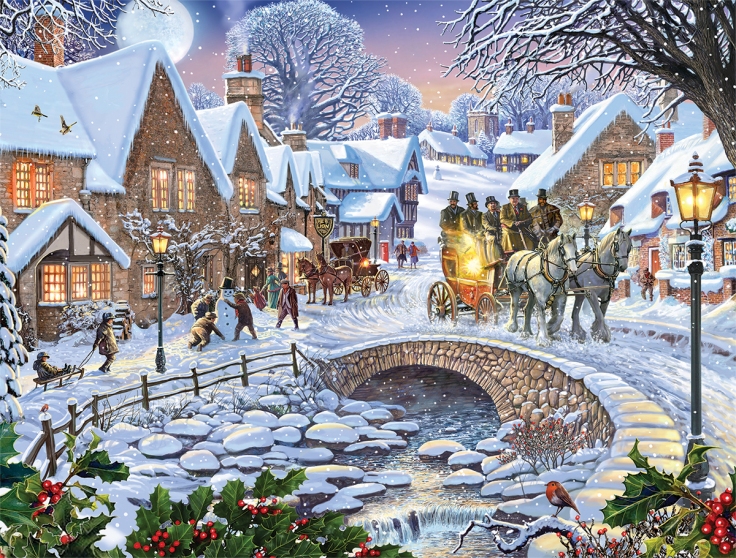 "PET SHOP", 1000 pieces
The "Pet Shop" image from Steve Crisp is also being released by Gibsons this year in 1000 or 500XL pieces. So depending on whether you prefer grid cut (Gibsons) or random (White Mountain), 1000 or 500XL, or if you live in the UK (Gibsons) or US (White Mountain), and you do or don't worry about the higher cost of imports, you can select your poison! This image is definitely a keeper either way. It has bulldogs!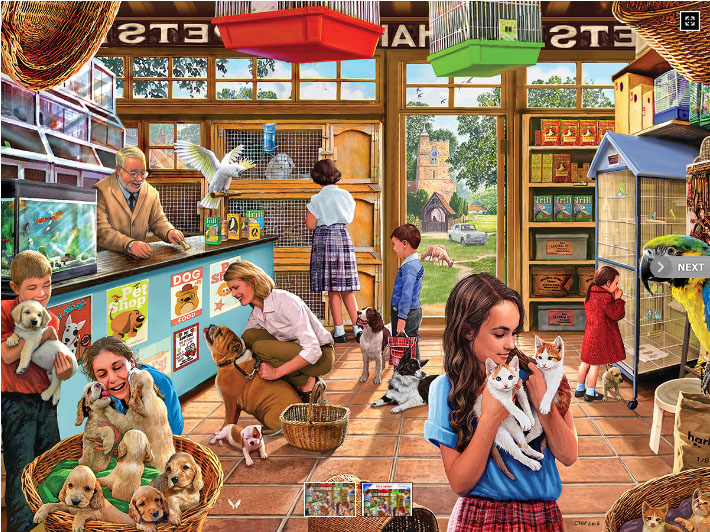 "GENERAL STORE", 1000
If you prefer White Mountain's collage images, here are a couple of appealing new ones.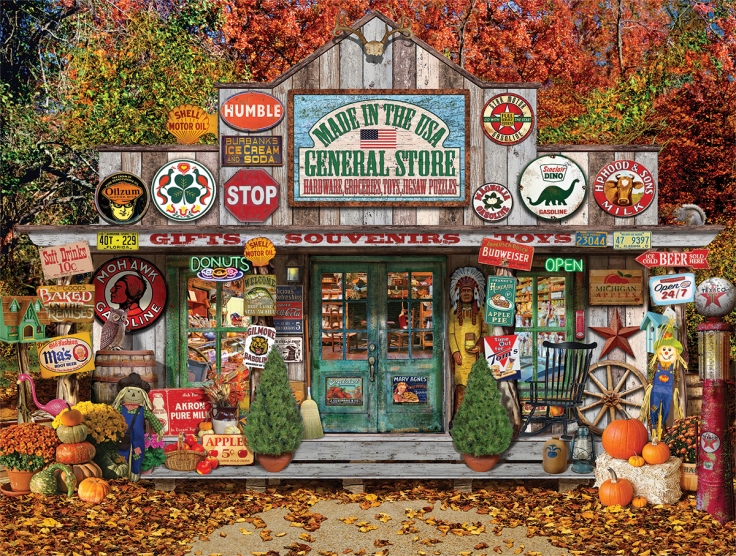 "Things of Tin", 1000 pieces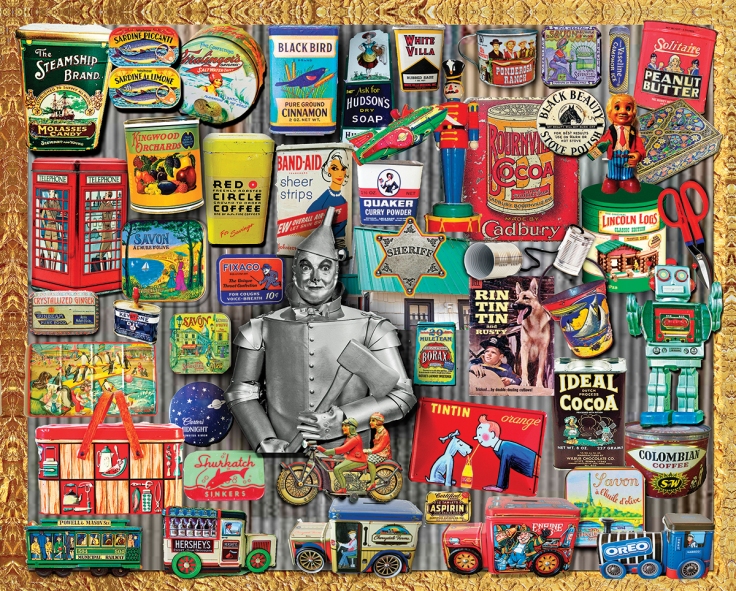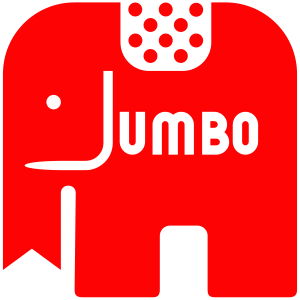 JAN VAN HAASTEREN – Nijmegen Marches, 1000 pieces
The name of this puzzle was announced earlier this year, but now there's an image! Nijmegen is the oldest town in the Netherlands and each year they hold a big walking event (aka the Nijmegen marches). This year is the 100th anniversary of the event and to celebrate there's a JVH puzzle. Awesome! No word on exactly when this will be released.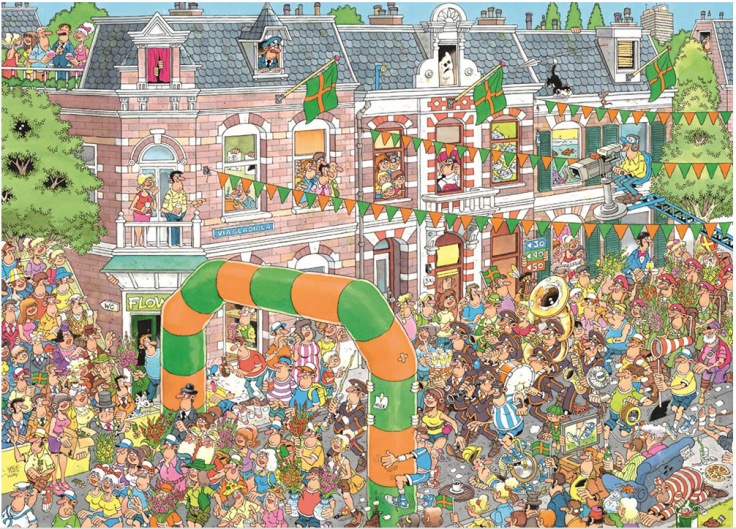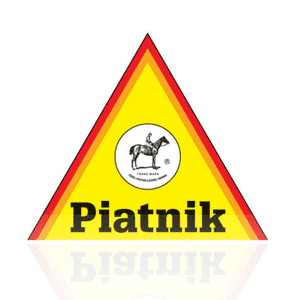 Last but not least, Piatnik has some new cartoon puzzles coming from artist Francois Ruyer. I have collected all the Ruyer puzzles and I'm happy to see two brand new ones.
"CRUISE SHIP", 1000 pieces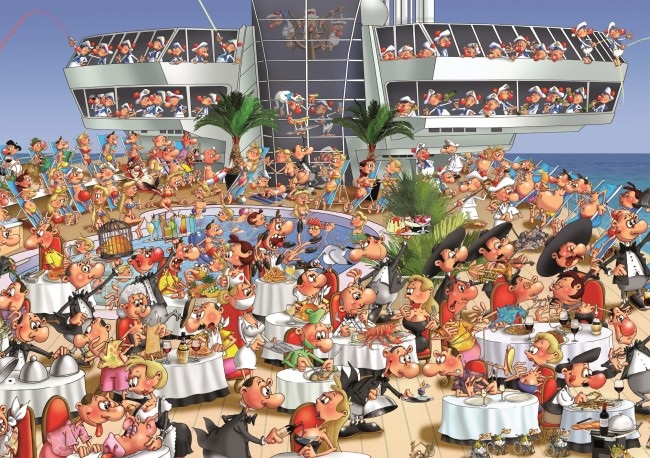 "KNIGHT'S TOURNAMENT", 1000 pieces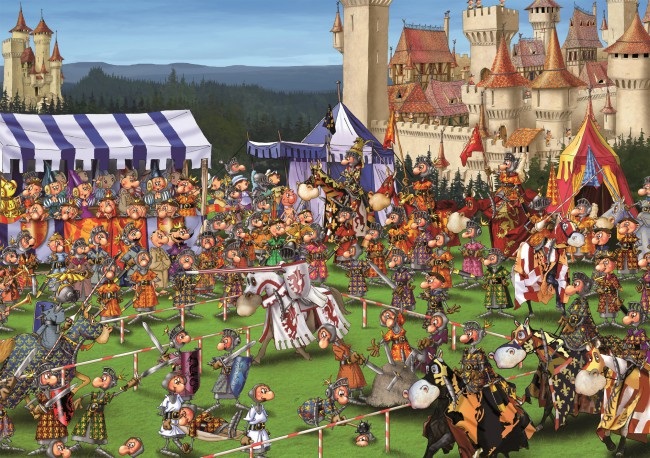 That's it for this round up! Hope you found some new things for your wish list.
For those in the US, you can find these puzzles at www.PuzzleWarehouse.com
Jane @ Jigsaw Junkies