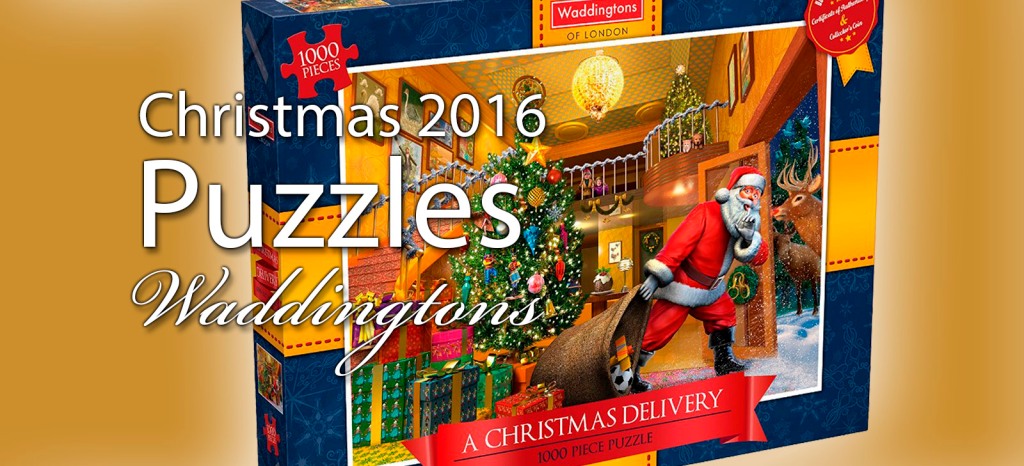 Waddingtons 2016 Christmas Puzzle
I've been checking the web every day for any sightings of the 2016 limited edition Christmas puzzle from Waddingtons. Today it cropped up!
Drum roll….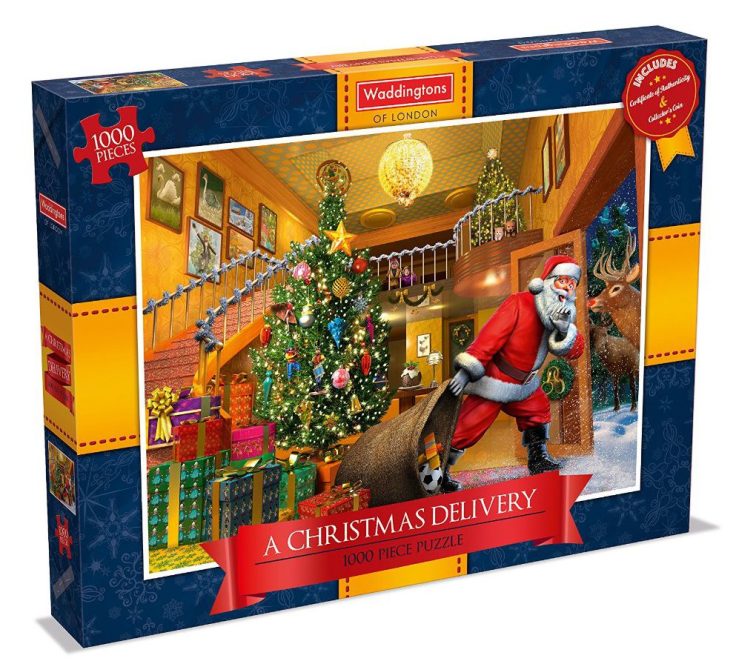 What do you think? I think it's nice, but it's not my favorite. For the past three years, Waddingtons appears to be using the same artist who creates digital images in 3D with heavy repeating textures (like the gift boxes and ceiling pattern above). They don't list the artist name on the box. I prefer a softer illustrated look like Marcello Corti, Roy Trower, or some of the Waddingtons in the past. (My favorite is still Santa's Grotto from 1996.) However, this year's puzzle is a nice image and I will certainly add it to my collection of Christmas Waddingtons and look forward to assembling it. It appears to have the usual "12 days of Christmas" items hidden in the image. I'm just glad we continue to get limited edition Christmas puzzles in the Waddingtons name!
You can see the complete series of Waddingtons limited edition Christmas puzzles here.
The puzzle is scheduled for release Oct 24, 2016. I don't know if Puzzle Warehouse will be able to get it, but I'll find out.
Jane