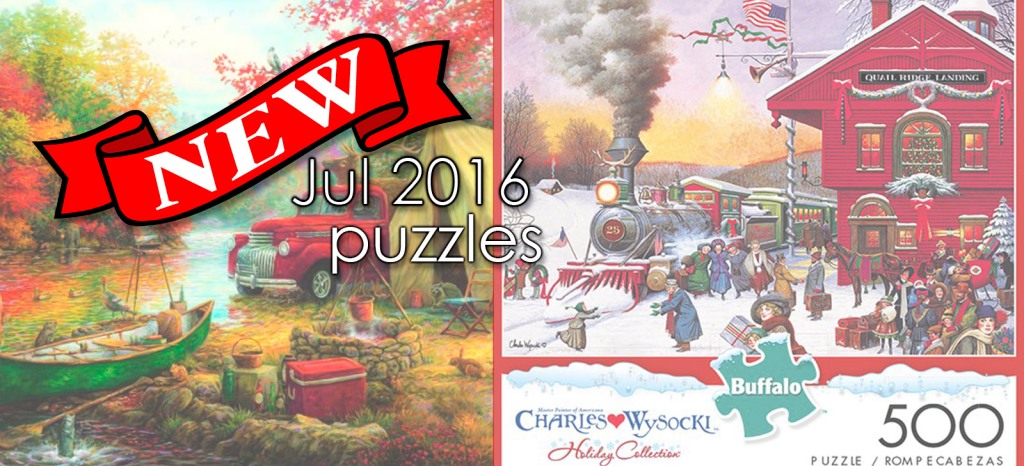 New Puzzles – July 2016
There are a lot of awesome new puzzles to talk about this month! Tis the season for the Christmas and Fall releases to start to appear. First, let's look at the ones that were just announced (and aren't yet in stock).
NEW PUZZLE ANNOUNCEMENTS


Buffalo Games
Buffalo Games tends to release a few new puzzles a month throughout the year. This month we get three new releases for Christmas. All three are very nice. Puzzle Warehouse gets the new Buffalo Games in quite fast, so look for these to be in stock in the next few weeks.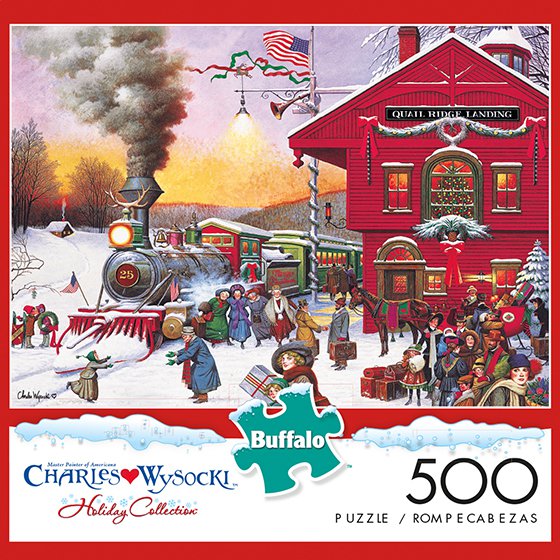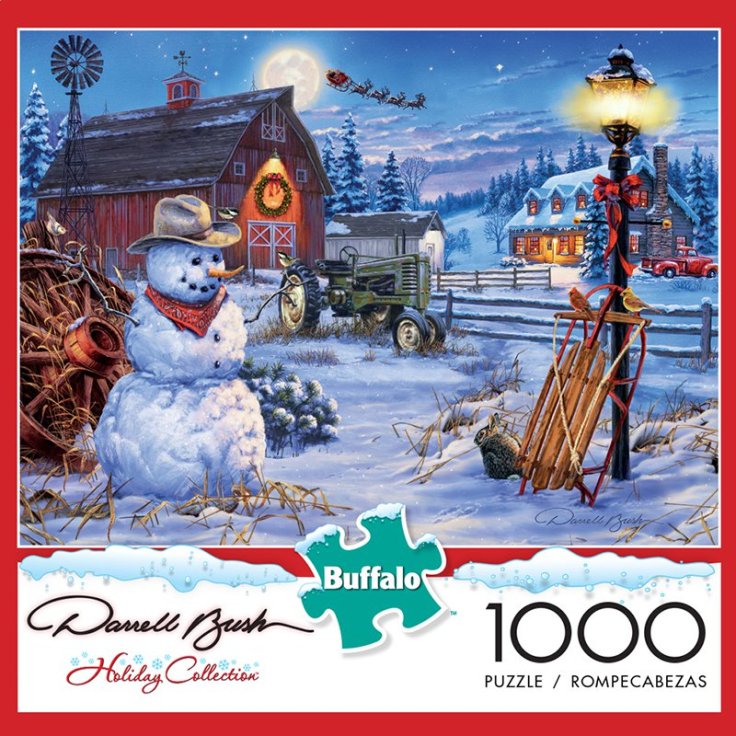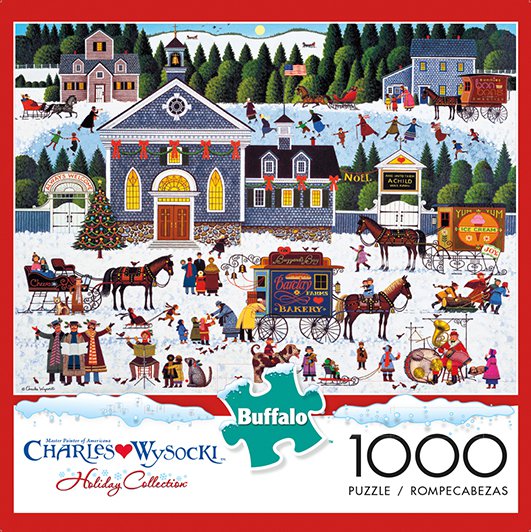 In addition, there's a new autumn-themed puzzle from Chuck Pinson which is gorgeous. The box says there are "9 hidden images". I've never done a puzzle in this series before, so I'm a bit curious about that. Perhaps I'll get a chance to review it for the blog.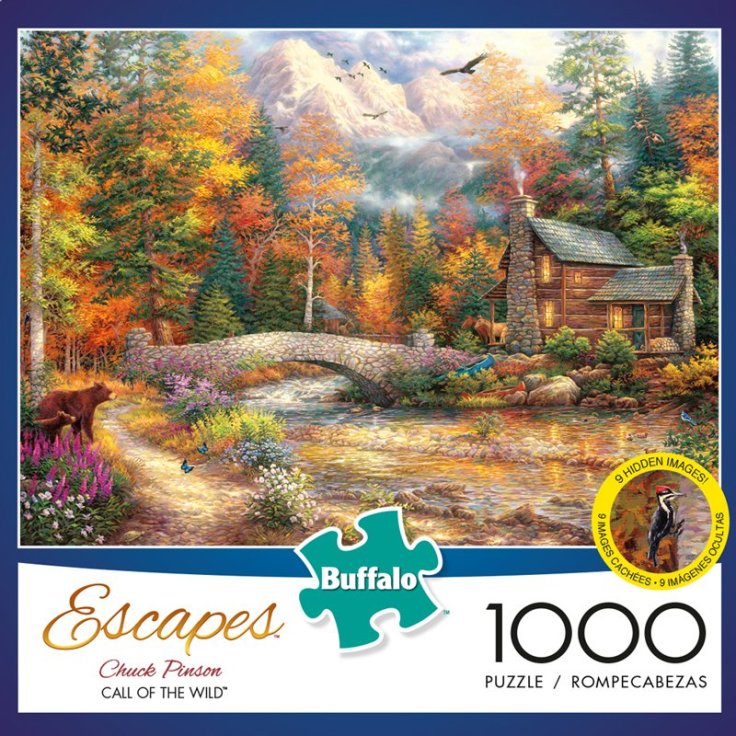 There's also a lovely new Wysocki in 300 large pieces. I wish it came in a high piece count, but those who like smaller puzzles are in luck.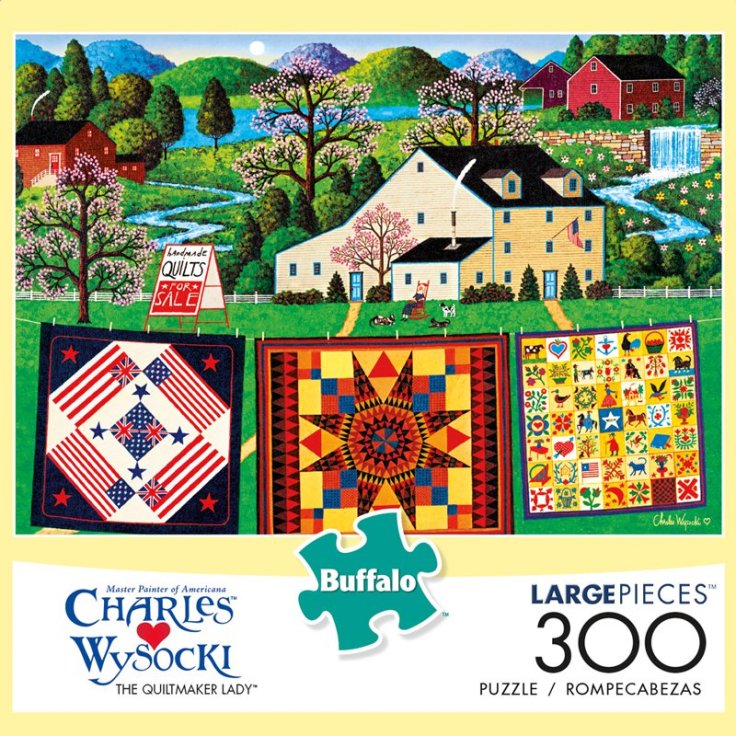 Ravensburger
Ravensburger has a number of new releases hit recently. For all these Rav UK/Euro releases, we'll get them in stock at Puzzle Warehouse as soon as we are able.
"Avian World #1: Birds of Prey", 1000 pieces
This is a gorgeous new series released in the UK. I love the art style and colors.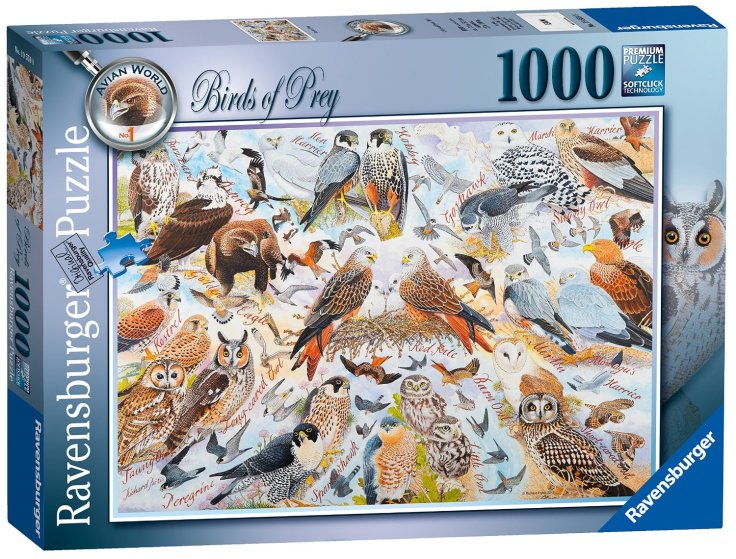 "Avian World #2: Water Birds", 1000 pieces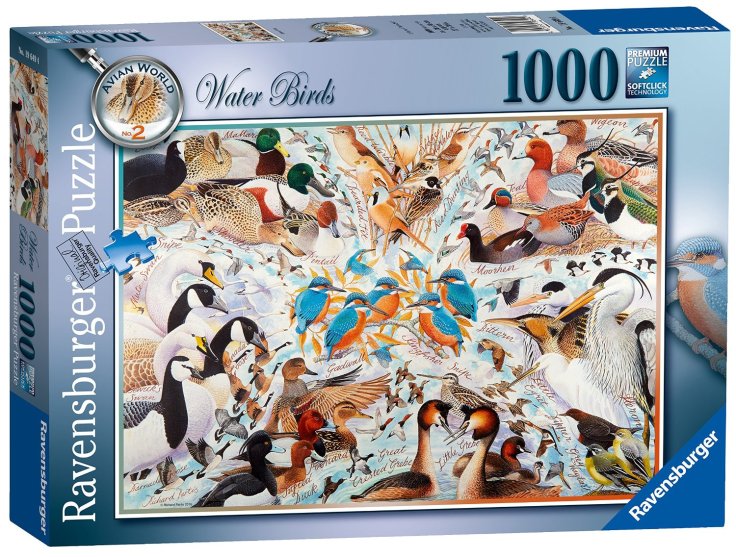 "Best of British #16: The House Party"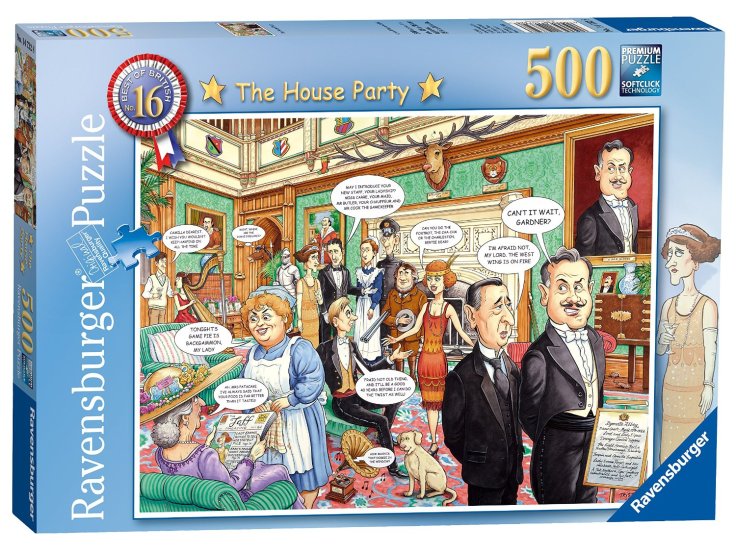 "What If? #15: Christmas Day" and "What If? #16: The Wedding"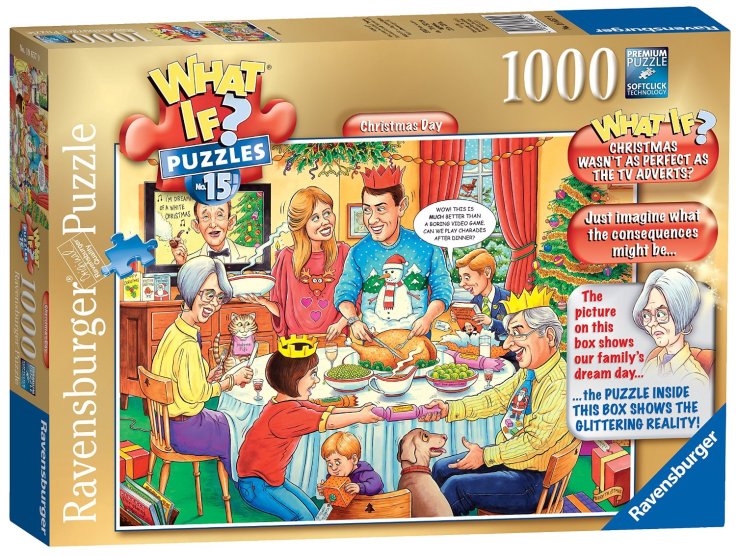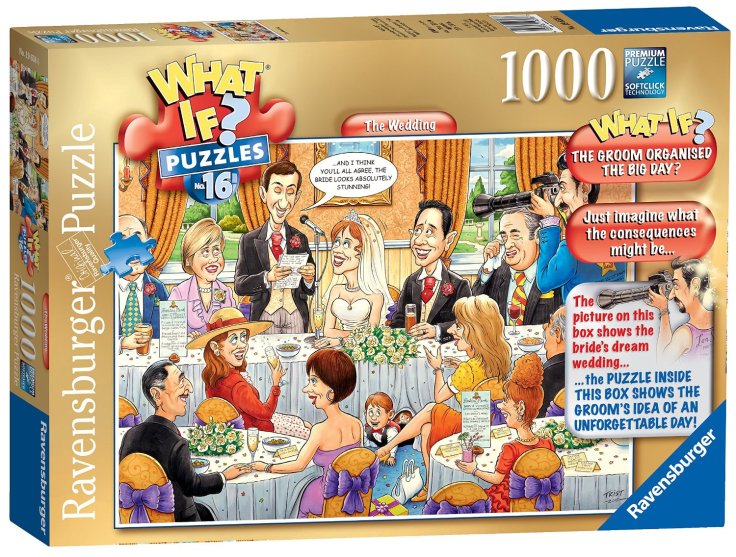 "Cities of the World: Amsterdam".
This is the 3rd in this cartoon series.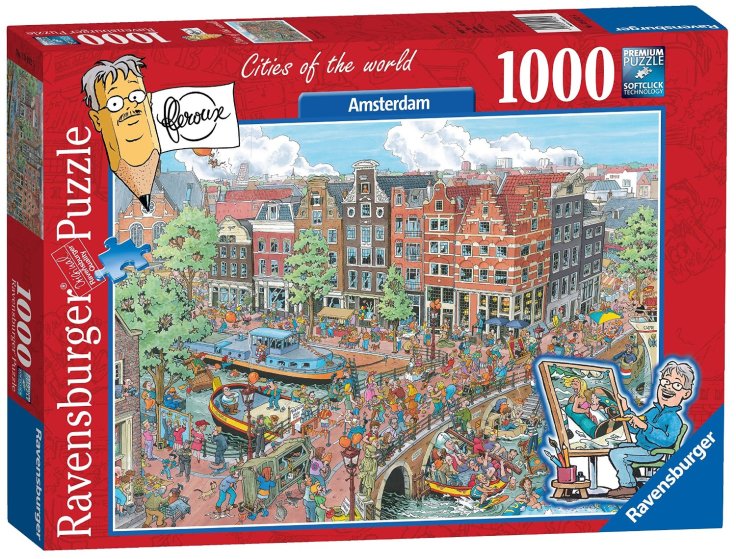 And of course, their 2016 Limited Edition Christmas puzzle, which was announced in a prior post. We have heard from Ravensburger that this puzzle will not be available to US distributors, so grab it where you can. However, Ravensburger US should have one or more new Christmas puzzles coming.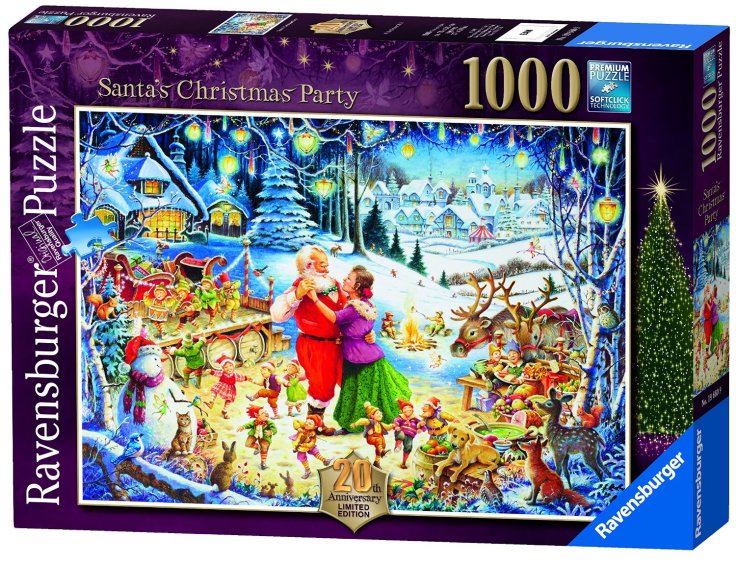 GIBSON
This year's limited edition Christmas puzzle was announced. The good news is–Puzzle Warehouse can get this puzzle and it should be in stock in September! We should also be getting in all the new puzzles listed below around the same time.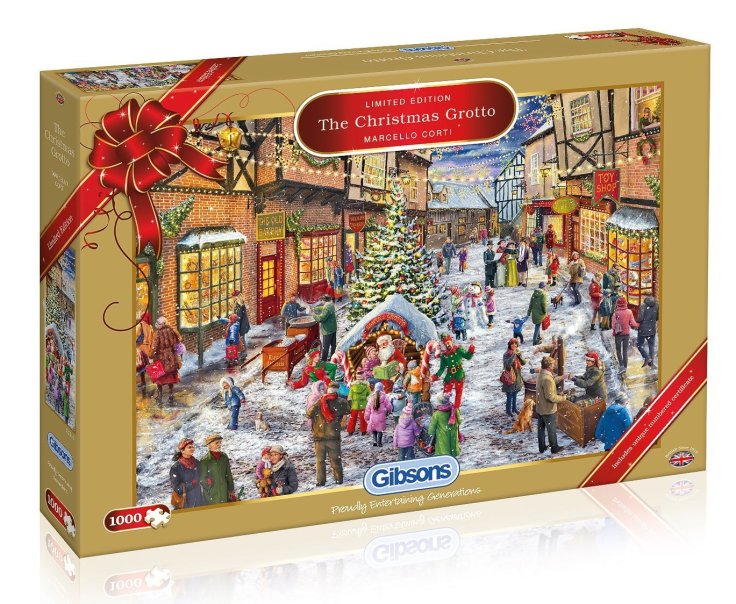 In addition, Gibsons announced some other new puzzles too.
"Christmas Crackers", 1000 pieces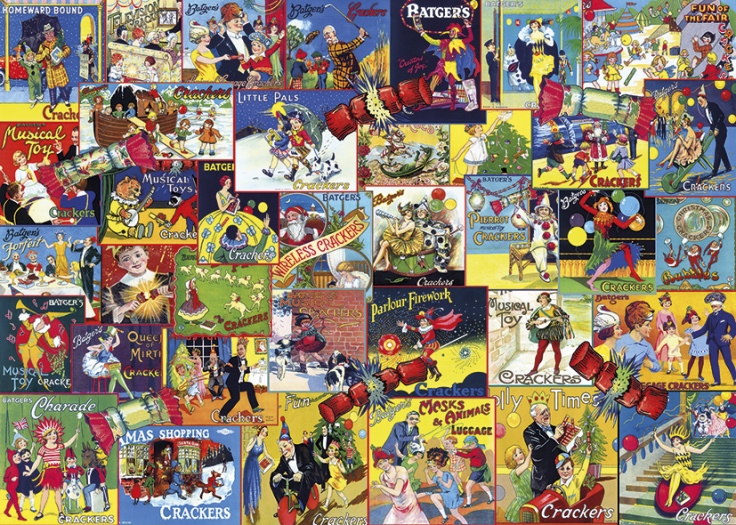 "The Glory Days" by Tony Ryan, 1000 pieces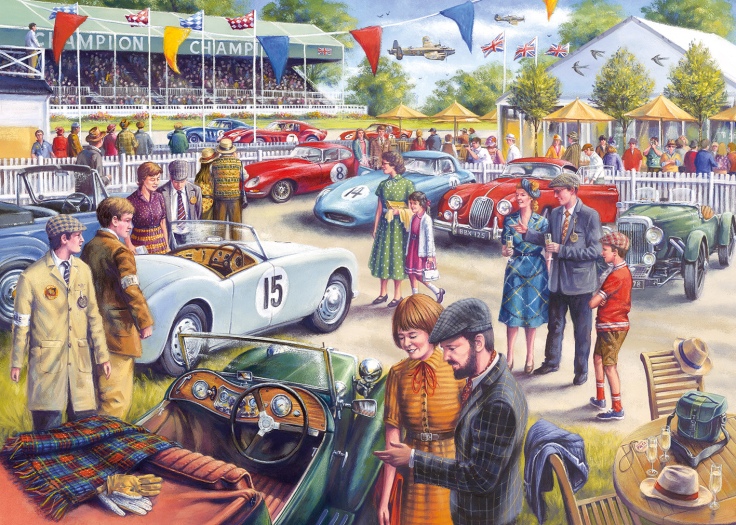 "A Winter Song" by Greg Giordano, 1000 pieces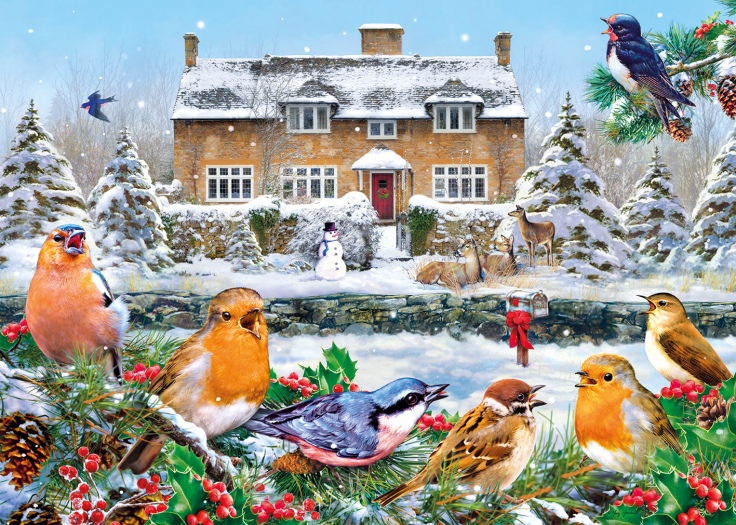 "Christmas Moon" by John Gillo, 1000 pieces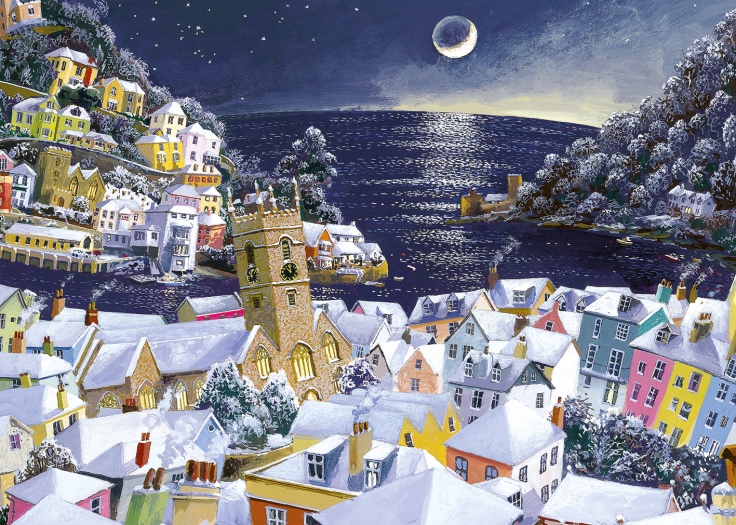 "Winter About Town" by Kevin Walsh, 4×500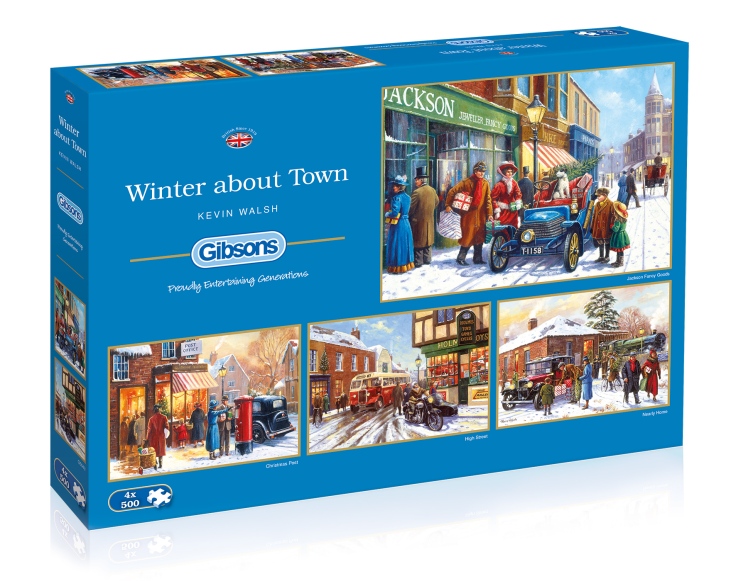 "Wigwams & Woolly Hats" by Trevor Mitchesll, 2×500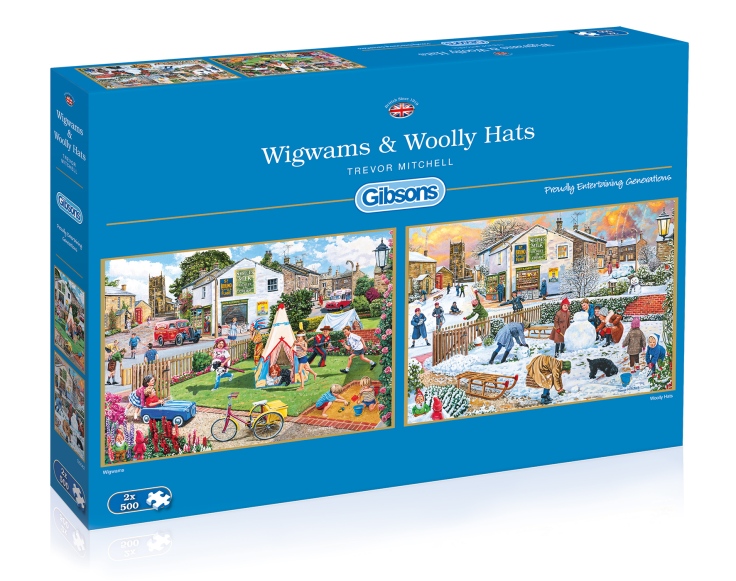 WHITE MOUNTAIN
There are some nice new collage puzzles from White Mountain. Puzzle Warehouse gets these in fast. "Politics" is already in stock and the other two should be in shortly.
"Made in America", 1000 pieces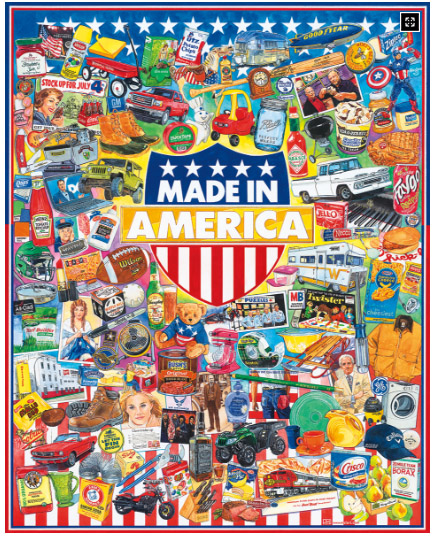 "Travel by Train", 1000 pieces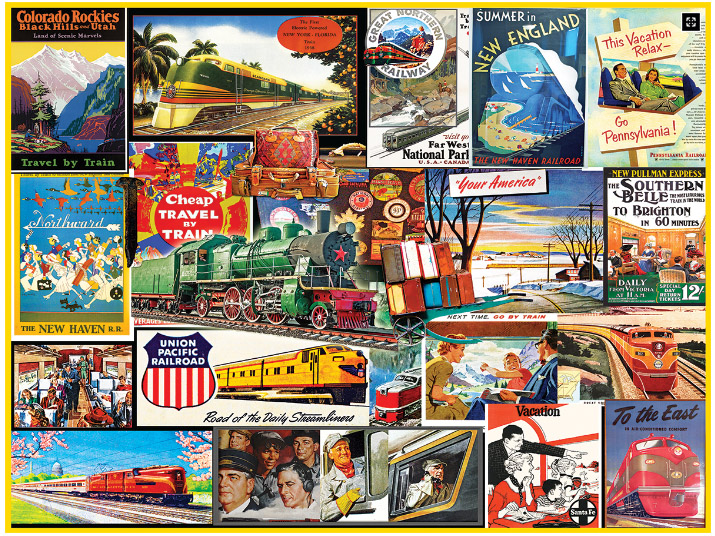 "Politics", 1000 pieces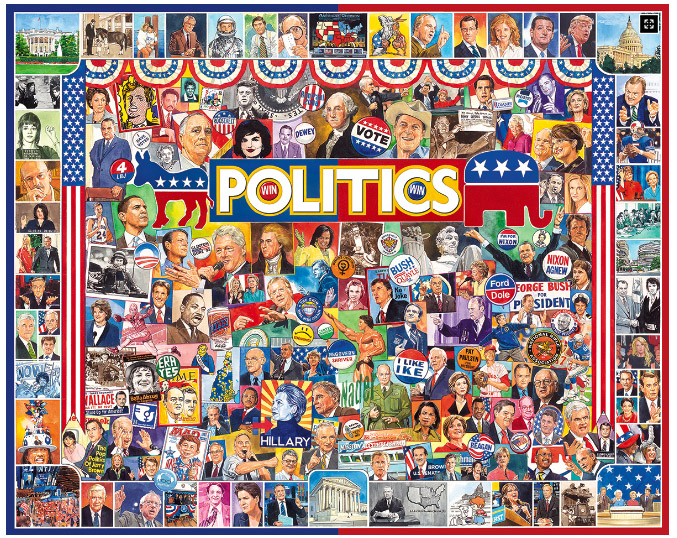 SUNSOUT
Sunsout has recently come out with a bunch of colorbook themed puzzles, which I'll be talking about in the next section. But I'm excited about some of the new puzzles in their Fall/Christmas supplemental catalog. You can see the entire catalog pdf here. These puzzles aren't out yet but will be soon and Puzzle Warehouse will get them as soon as they are available.
My favorite of their new offerings are these Christmas stocking shaped puzzles. Each one is around 800 pieces. Love them!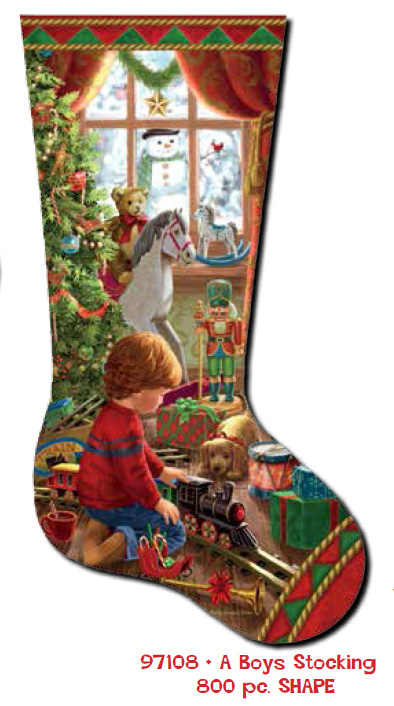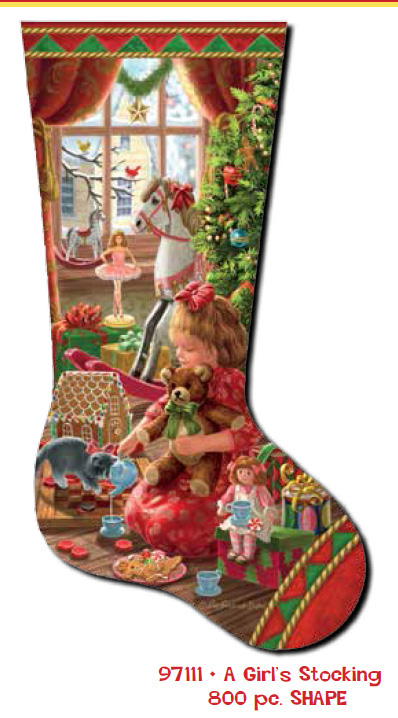 There are some very nice new images for fall too. Below are my picks.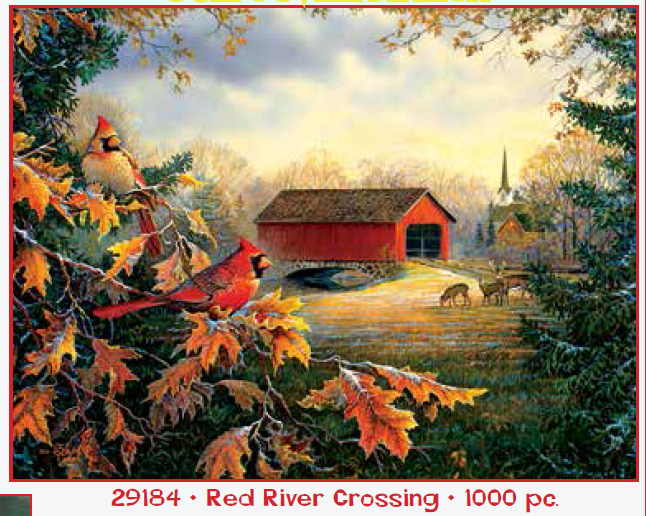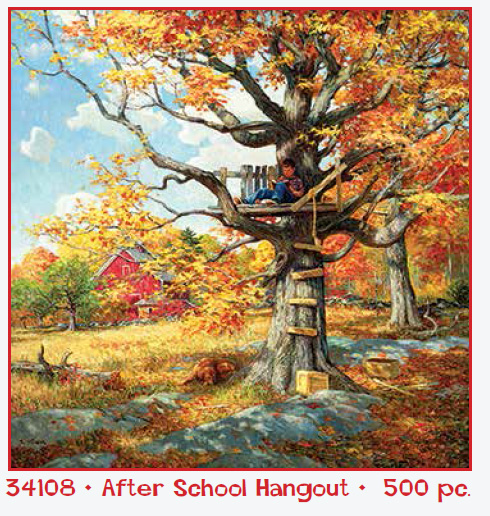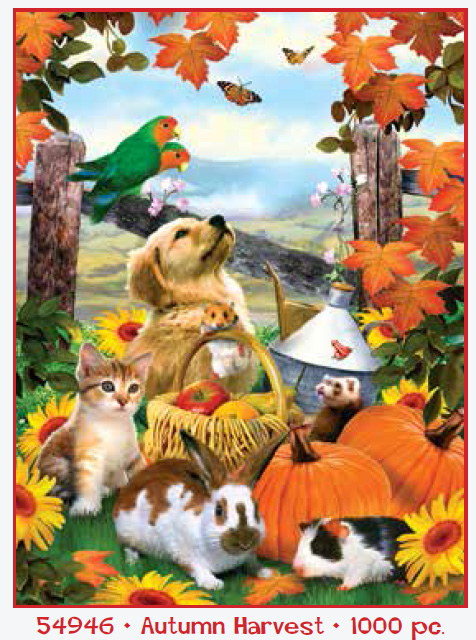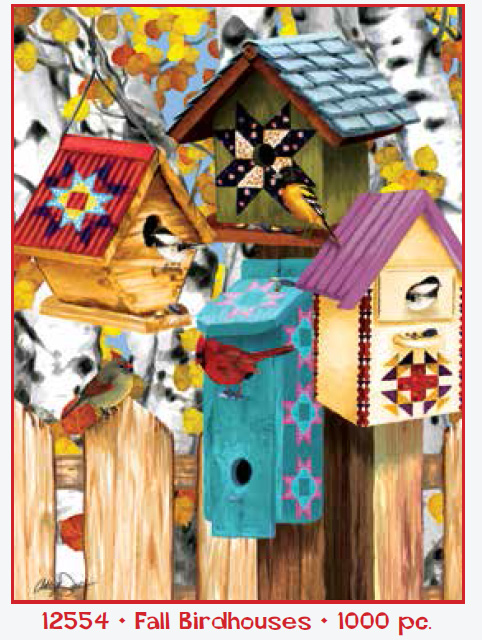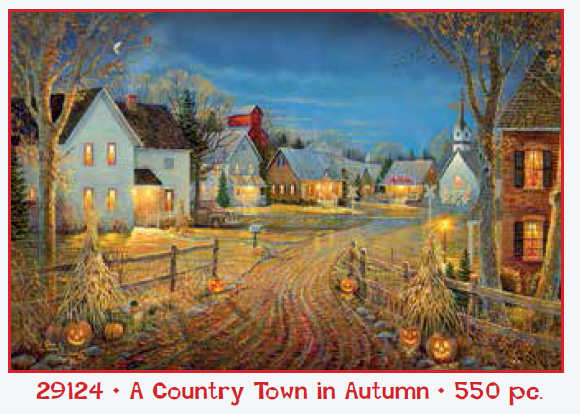 '
And some new Halloween puzzles. I wish a few of these came in a larger piece count.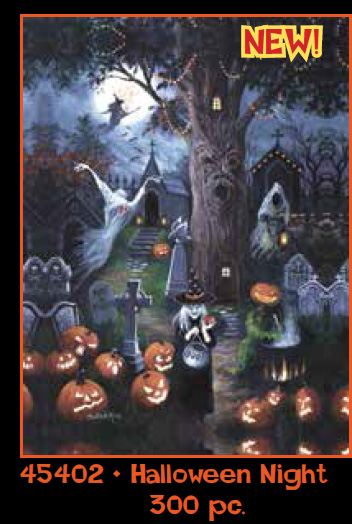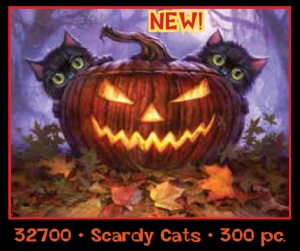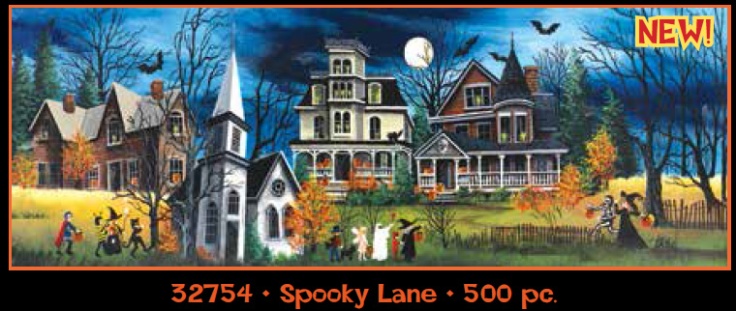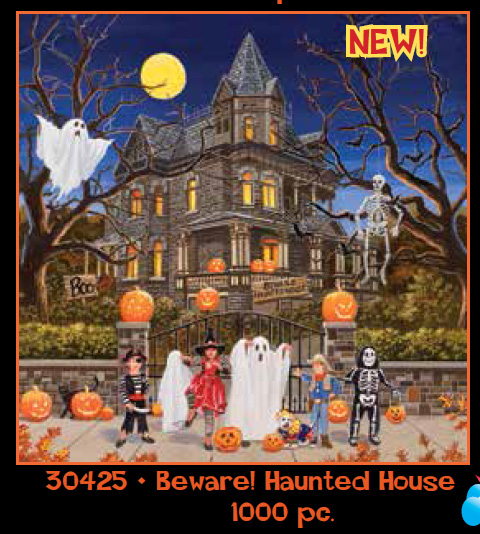 '
House of Puzzles
July is when the House of Puzzles announces their second round of new puzzles for the year. This Scottish brand has had difficulties working out distribution to North America, and currently Puzzle Warehouse is unable to carry them. I will continue to cover their new releases on this blog. Although their entire fall line-up wasn't announced in time for this post, I did manage to get my hands on a preview of their limited edition Christmas puzzle for 2016. This is #11 in the series and is called "A Story for Christmas". It's generally available in both 500 and 1000 piece versions. It looks like the artwork was done by Tracy Hall. I like it!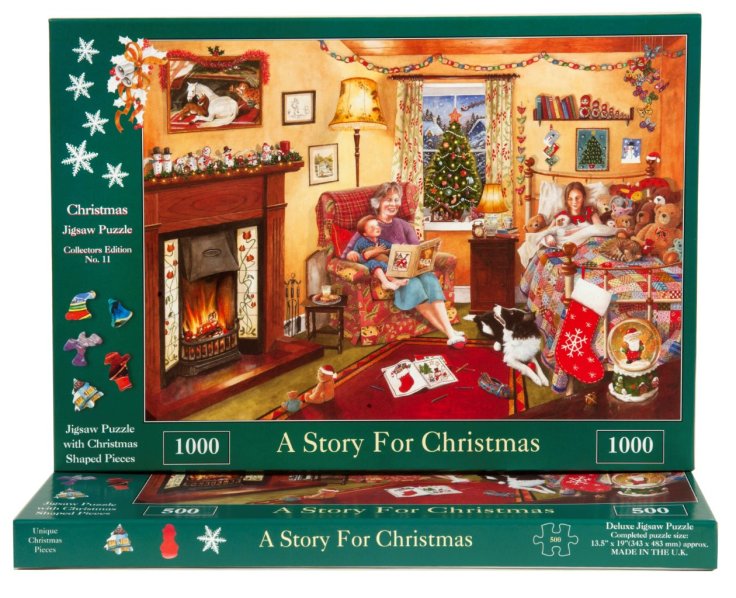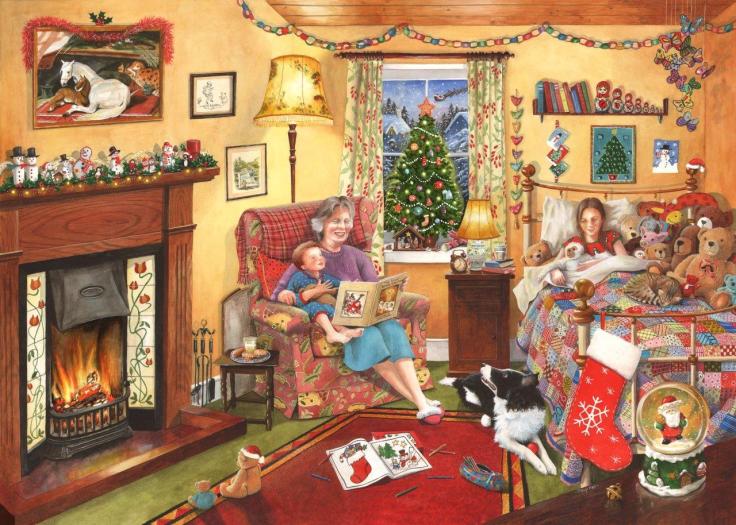 OTTER HOUSE
Otter House is a UK gift company that specializes in animal images. These puzzles are also very difficult to get in the US. But these are so pretty, I wanted to share them with you.
"From the Field", 1000 pieces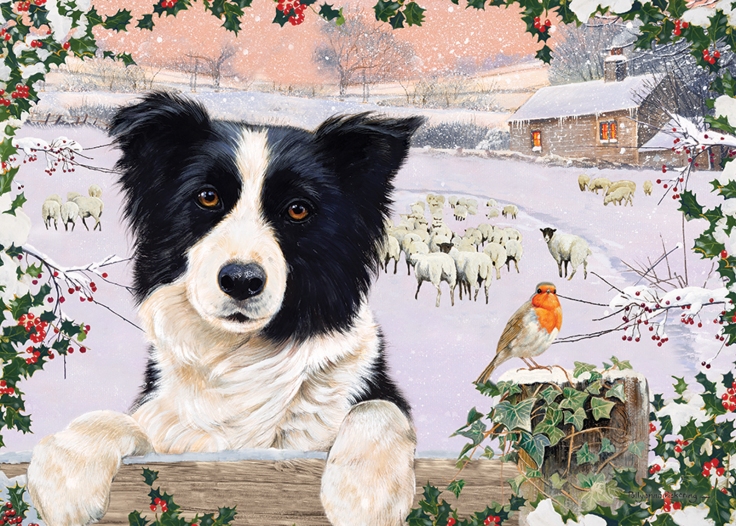 "Frosty Morning", 1000 pieces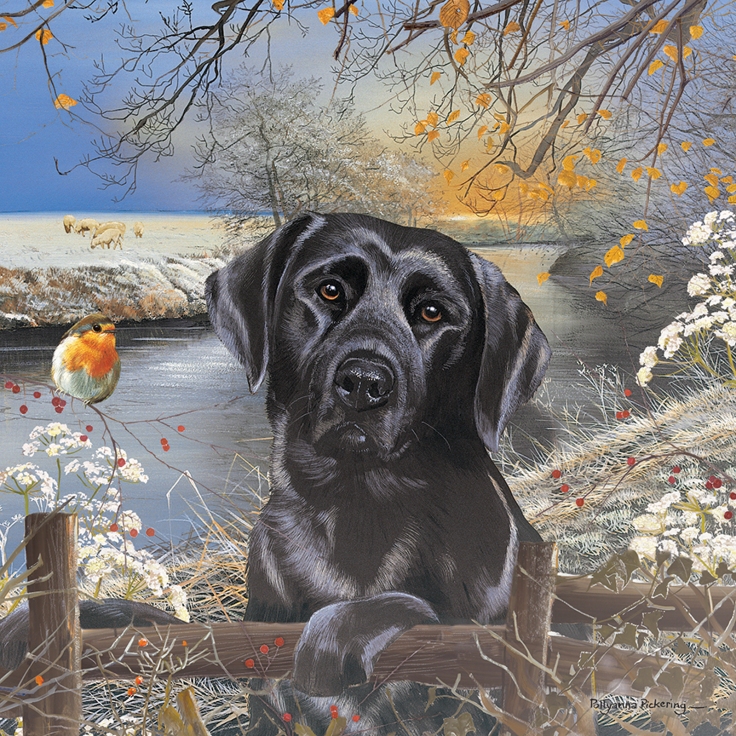 NEW IN STOCK
Here are my picks of the brand new puzzles in stock at Puzzle Warehouse in the past 30 days.
SUNSOUT
Sunsout coloring themed puzzle sets