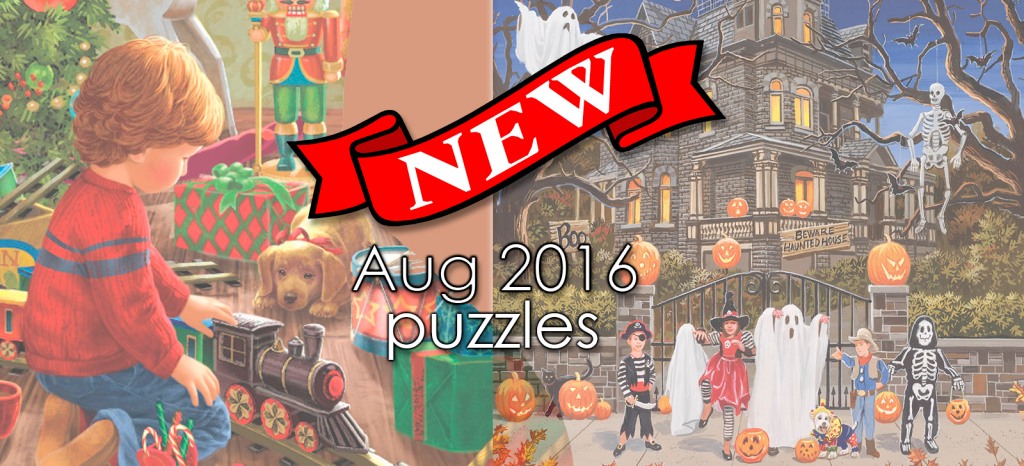 New Puzzles — August 2016
I'm a bit early with August's new puzzles post, but there are too many cool things to talk about to wait!
NEW IN STOCK
We have some exciting new releases in stock at Puzzle Warehouse. Below are my picks, but you can see all the new puzzles for the past 30 days here.
SUNSOUT
Sunsout has released 120 new titles! Some of the puzzles I talked about last month are now in stock. Can you tell I'm excited!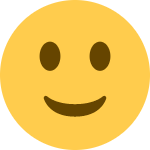 "Boy's Stocking" and "Girl's Stocking", 800 pieces each, shaped puzzles
These are my favorite of the new Sunsout. I'm glad to have them in stock so soon! Click on the images to go to the Puzzle Warehouse page. I hope to review these in the coming months.
"Emerald Hawthorne" by Nene Thomas, 1000 pieces
Nene Thomas has only been on the Ceaco brand, so I'm happy to see Sunsout release one as well and in the 1000 piece size. Hopefully more will follow.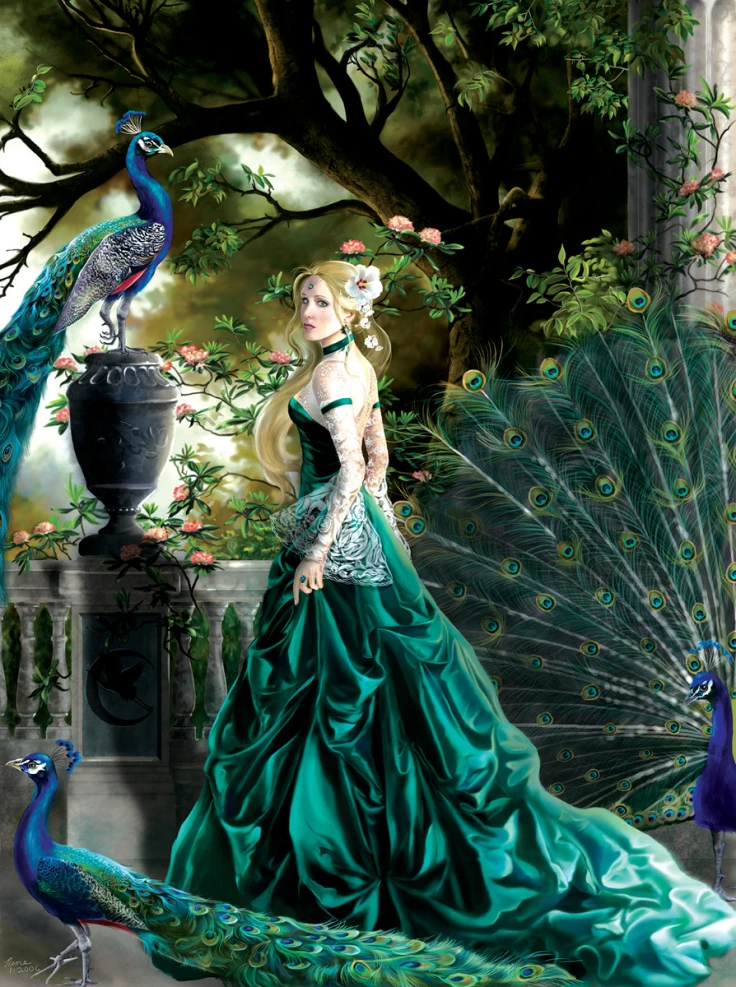 "Fall Birdhouses", 1000 pieces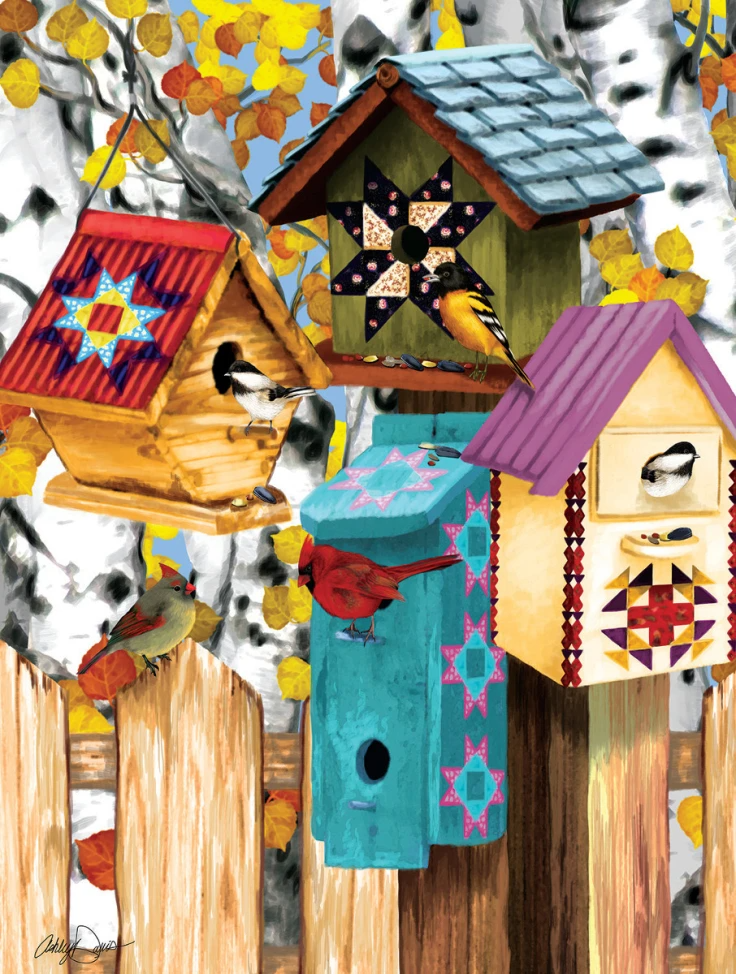 "A Country Town in Autumn", 500 pieces
I love this one and wish it was available in 1000 pieces as well.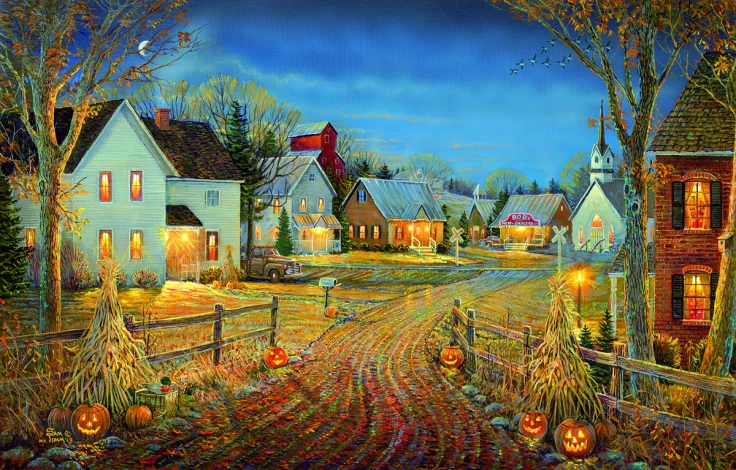 "Autumn Glow", 1000 pieces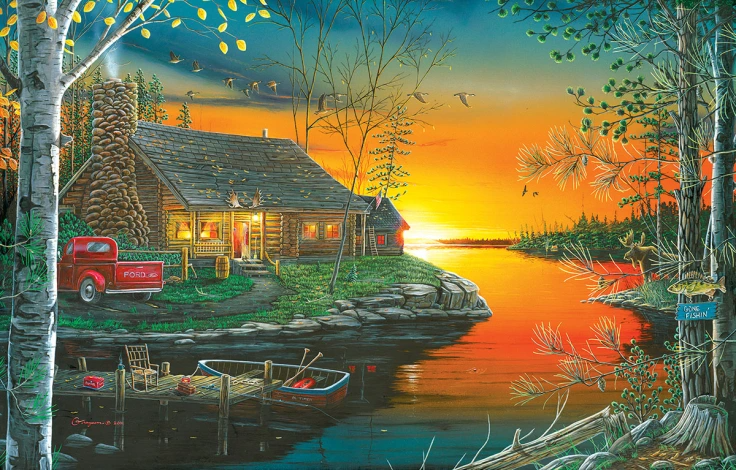 "Autumn Harvest" by Howard Robinson, 1000 pieces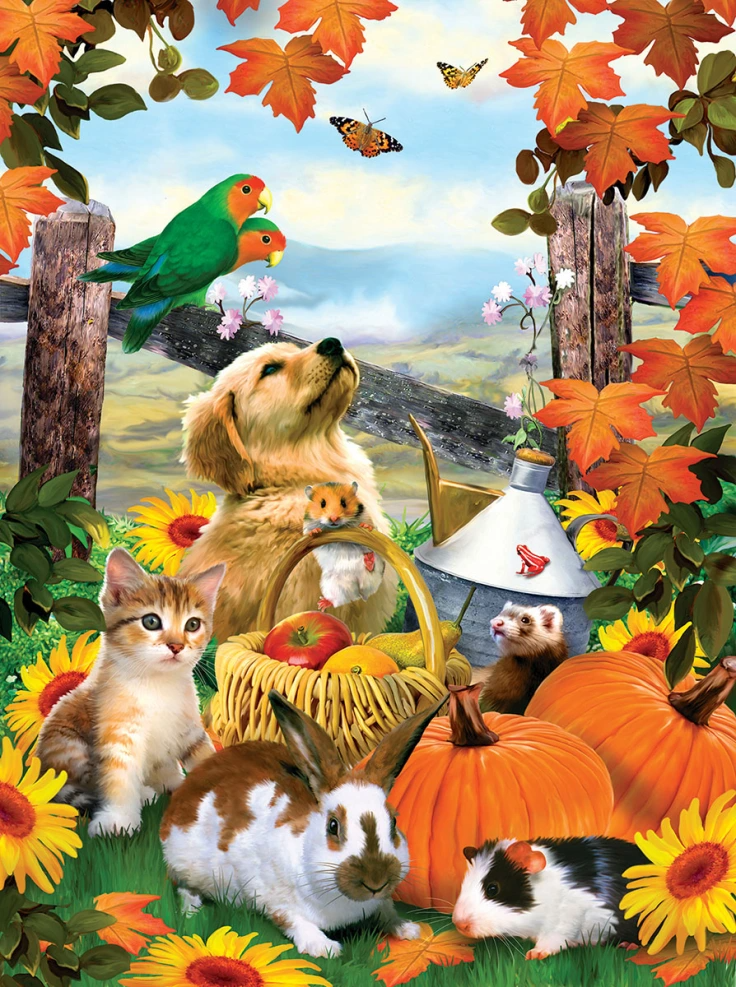 "Beware Haunted House", 1000 pieces
A new Halloween puzzle in 1000 pieces! Yay!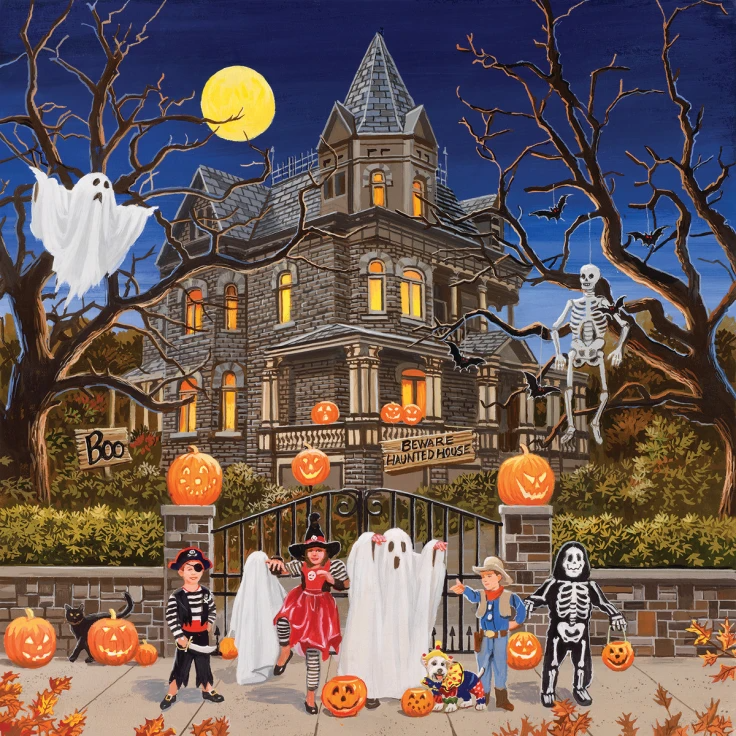 "Spooky Lane", 500 pieces

"Harvest Moon Lane", 1000 pieces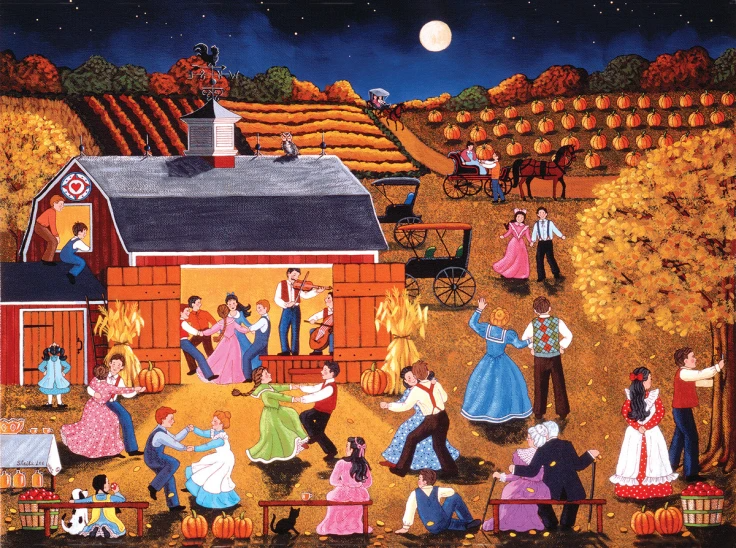 "Out in the Forest" by Liz Goodrick Dillon, 1000 pieces (comes in other sizes too)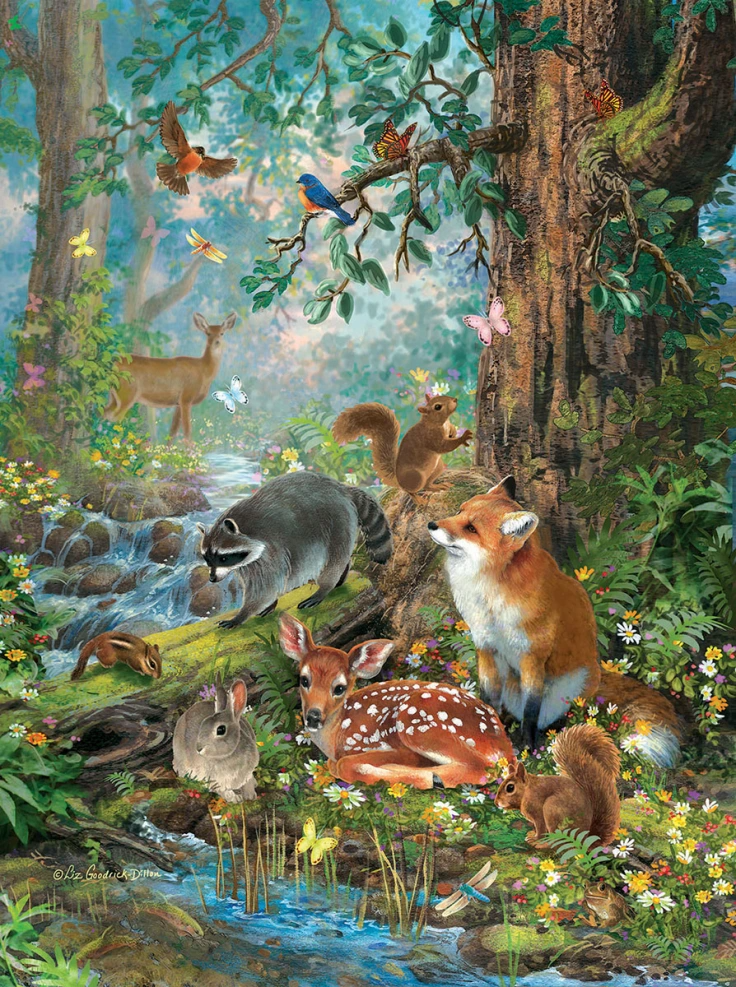 "Heavenly Light" by Mark Keathley, 1000 pieces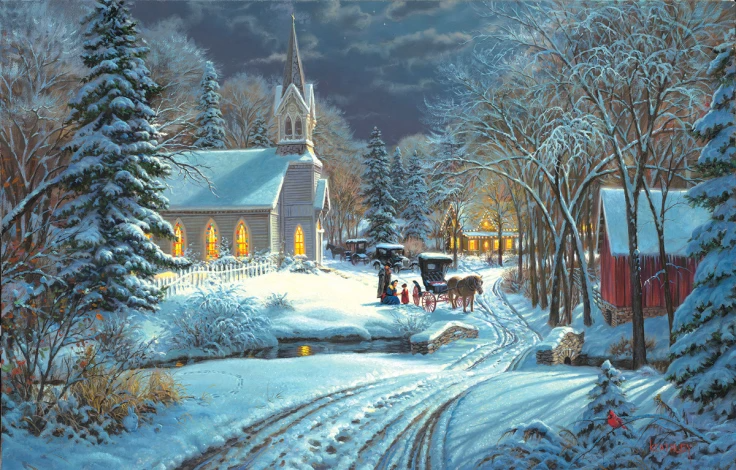 "Snow Days" by Sandi LeBron, 500 pieces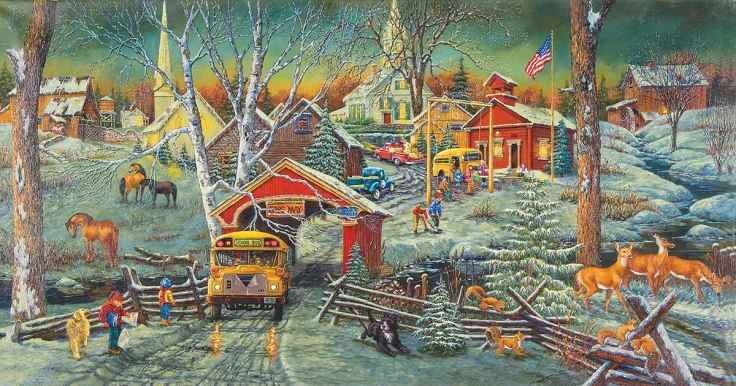 NEW PUZZLE ANNOUNCEMENTS
In this section I have the scoop on new puzzles just announced but not yet available at Puzzle Warehouse. When these puzzles become available in the future, they'll migrate to the section above in future monthly news.
Jumbo
The Netherlands puzzle giant has some new titles just released over in Europe. It will take a while for them to get to the US, but let's take a look!
There's a new addition to the "Pieces of History" series by Rod Derk. This one is called "Wild West". 1000 pieces.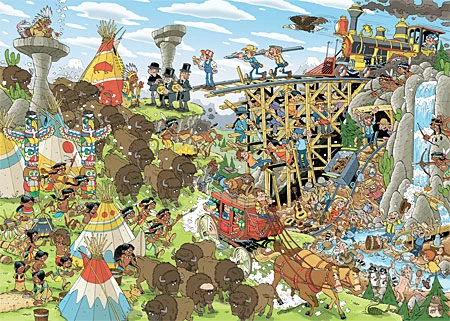 "Poet's Cottage" by Dominic Davidson (1000 pieces) looks very pretty.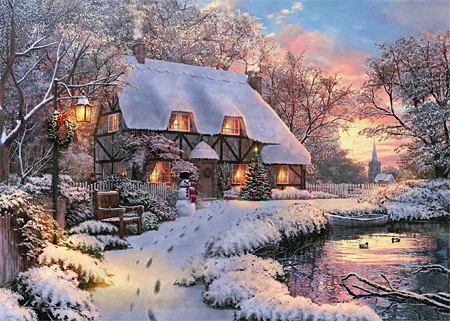 I adore the puzzle below. It's very busy and has that soft, old-timey feel. The German title is something like "Animals in the Landscape", but I'm not sure what the English titles will be. 1000 pieces.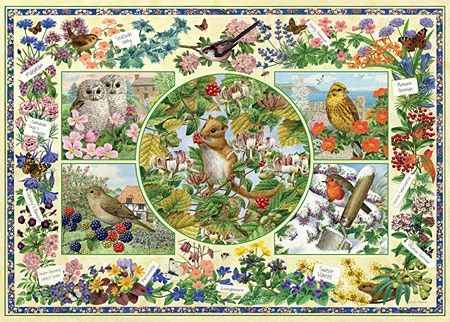 The one below is "Animals in Winter" in German, but it's in a series with "Spring Garden" so will likely be called "Winter Garden". 1000 pieces. This will likely be under the Falcon label.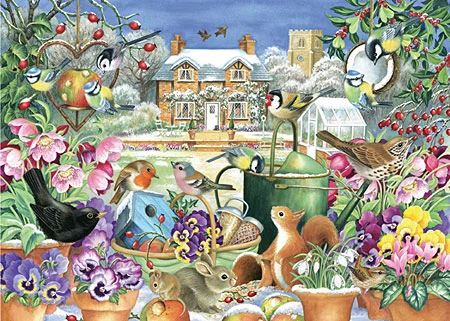 There's a new boxed set of 2 x 1000 piece Christmas puzzles. This will likely be under the Falcon label.