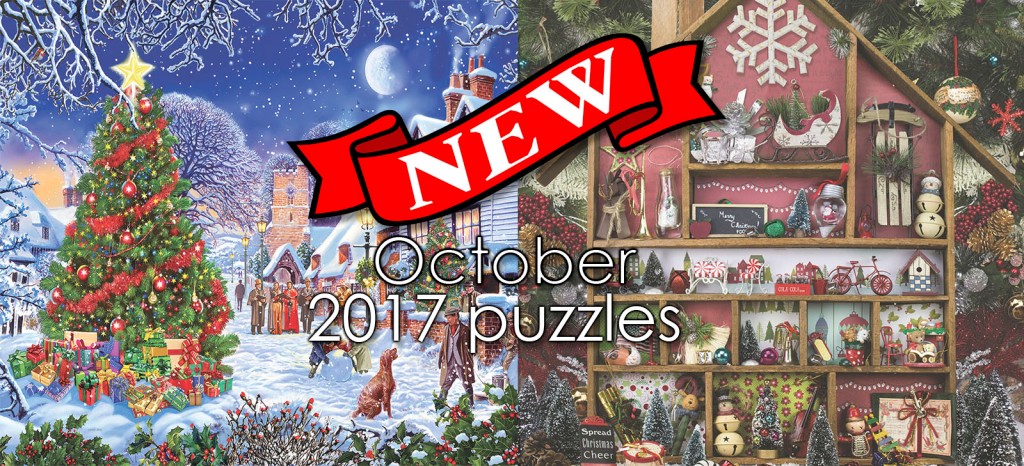 New Puzzles: October 2017
It's time for a new puzzle post! This isn't a heavy release time of year, but there are some cool new puzzles to check out regardless.
For your Edification – A Tip on Saving Shipping Costs:
I used to never order a single puzzle because the shipping cost for just one can be nearly as much as the puzzle itself! Yet I'm not always ready to spend $75 to get free shipping either. That's why I really enjoy the Puzzle Warehouse's "Puzzle of the Month" club because it means year-long free shipping. You'll receive a puzzle each month with Puzzle of the Month club, and when you buy other items at any time, upon checkout you are asked if you'd like to hold that new purchase to ship with your puzzle of the month. Yes! This means I can order a single puzzle and have it sent to me later with my monthly shipment and there's no shipping fee on it. I also keep a "Wish List" on puzzle warehouse, so when I get my email about my monthly selection, I can easily exchange it for a puzzle I really want. Win/win.
When Puzzles are Out of Stock:
The inventory at Puzzle Warehouse moves quickly, and due to limited warehouse space, only certain amounts of any one titles are brought in at a time. But most of our suppliers replenish rapidly. When a puzzle is out of stock, it's likely to be back in stock within a week or two. Enter your email address on the out of stock page to be notified when it returns so you can place an order before it's out again!
JIGSAW JUNKIES TOP PICKS
October 2017
These are my top picks of the new puzzles that are currently available at Puzzle Warehouse.
TO SEE ALL NEW PUZZLES AT PUZZLE WAREHOUSE CLICK HERE.
TOP PICK #1: "Village Christmas Tree" by Steve Crisp, White Mountain, 1000 pieces
Steve Crisp's art is always lovely, and there's lots of nice detail in this one with the Christmas tree, snowman, and villagers. The night sky with wintry tree branches looks fun to assemble. (Click on any image in this post to see the puzzle on Puzzle Warehouse.)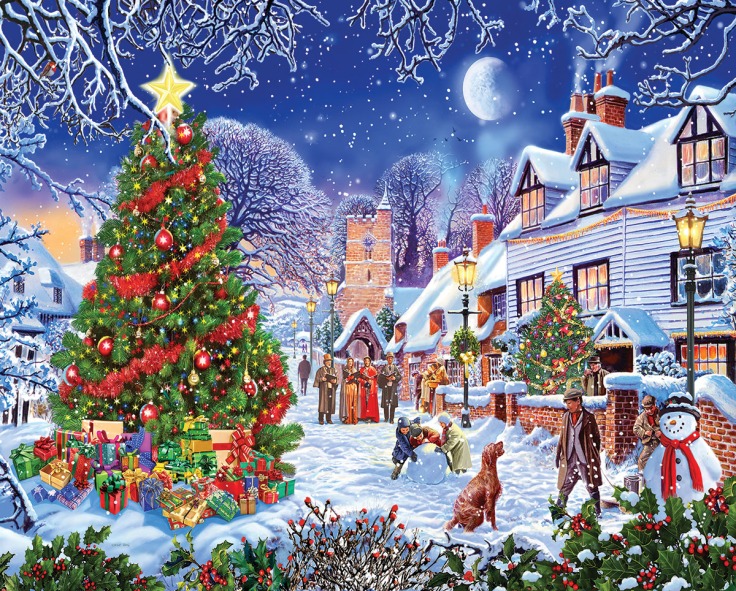 TOP PICK #2: "Christmas Country Home", Springbok, 1000 pieces
This is the 2017 Springbok Hallmark ornament puzzle. They've released a new Hallmark ornament themed puzzle for quite a few years now. I like the mauve background and all the greenery on this one. You can read my review of a previous year's puzzle here.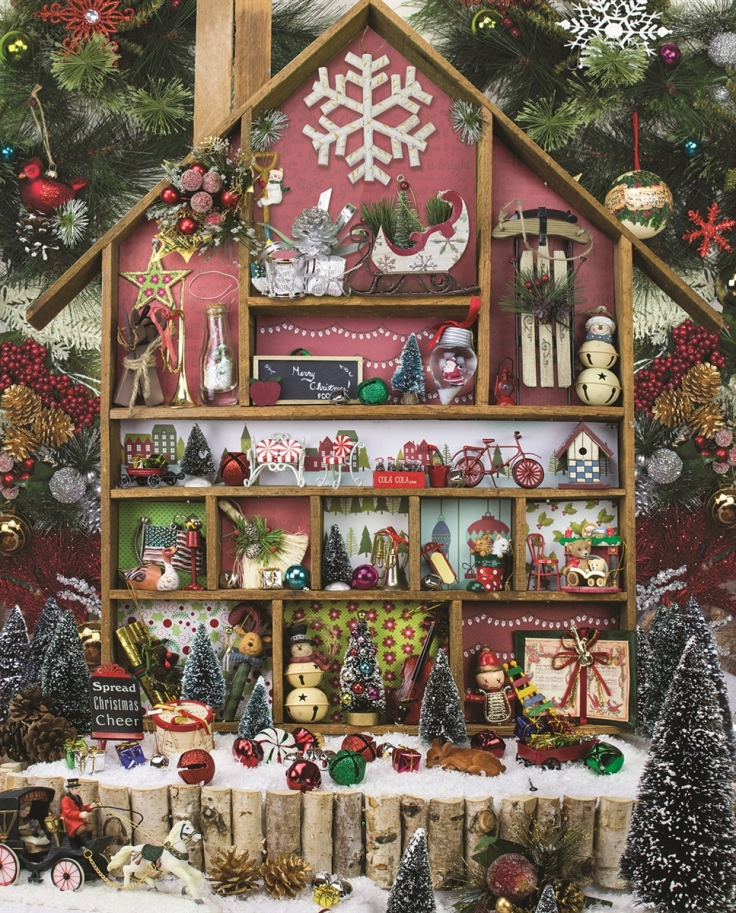 TOP PICK #3: "Holiday at the Seaside" by Nicky Boehme, Eurographics, 1000 pieces
This is a gorgeous new Christmas puzzle from Nicky Boehme, and it comes in a lovely panorama box. Ideal for gift giving.


More new puzzles at Puzzle Warehouse this month
WHITE MOUNTAIN
"Halloween House" by Steve Crisp, 1000 pieces
Love this Halloween spin on Steve's English house.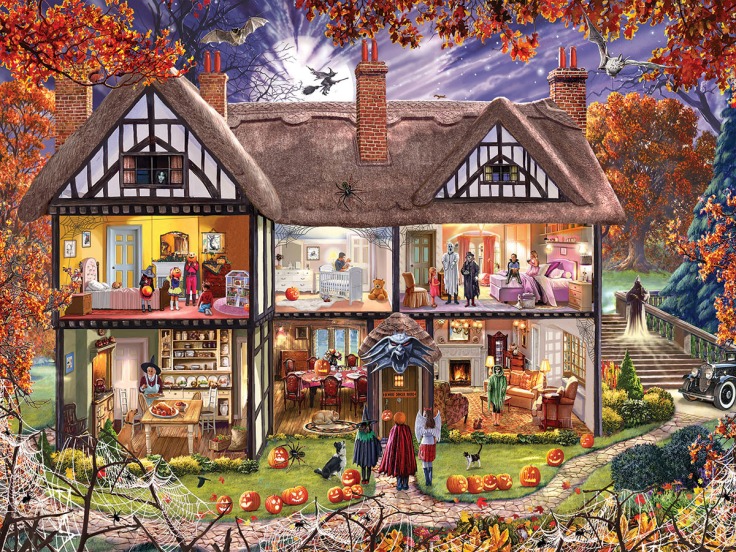 "Winter Fathering", 1000 pieces and "Patriotic Birdhouse" by Greg Giordano, 300 pieces
These two new bird puzzles are particularly nice. Pick your poison in 1000 or 300 pieces.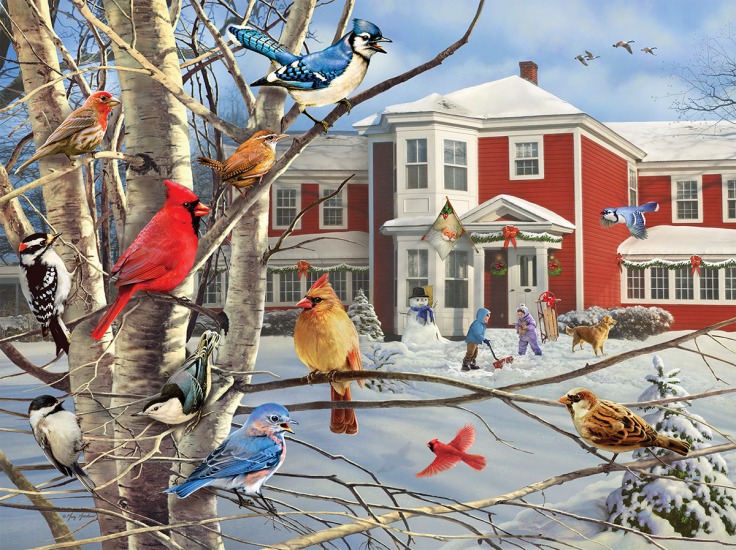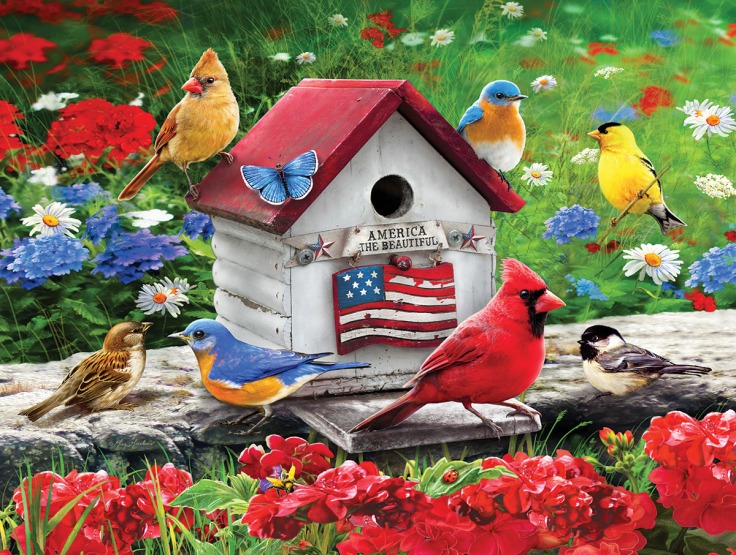 "Duck Crossing" by Susan Brabeau, 1000 pieces
I'm glad to see some new Susan Brabeau from White Mountain.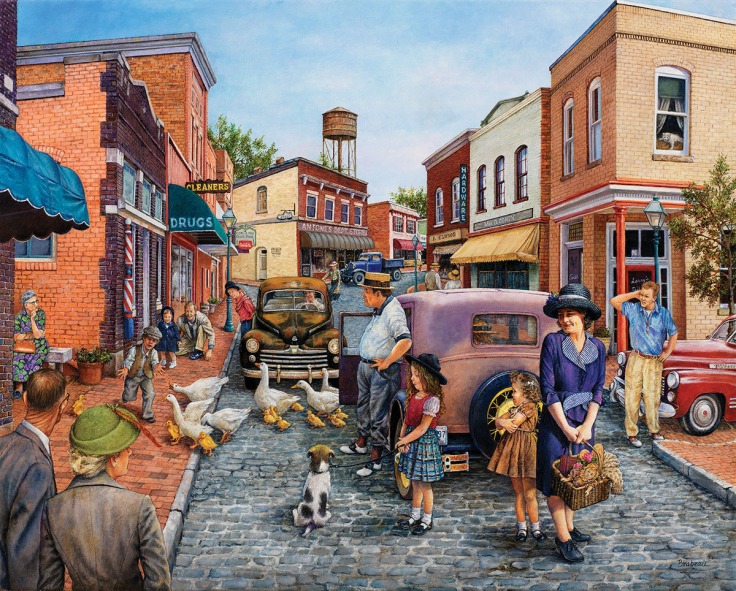 "Christmas Toy House" by Steve Read, 1000 pieces
This Christmas image was available in Europe last year, but it's nice to see White Mountain bring it to the US and in the larger, White Mountain format too.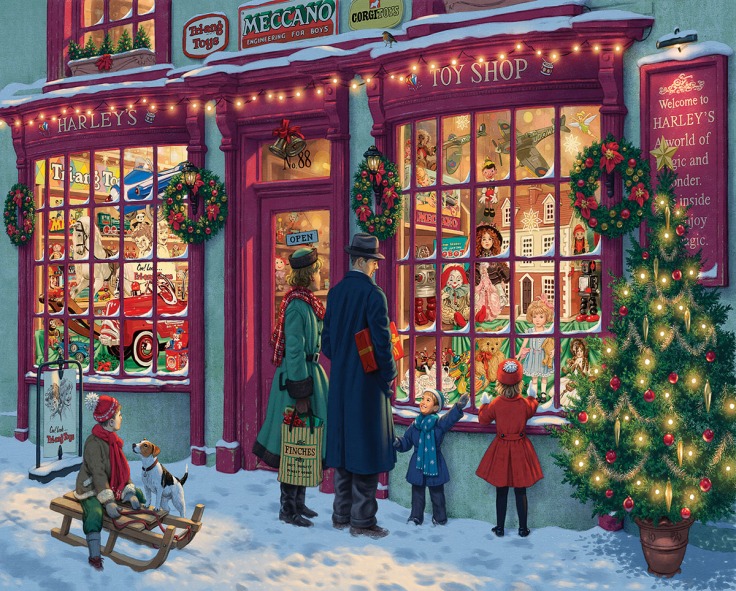 "State Flower Stamps", 1000 pieces
I love all the different fonts and colors on this.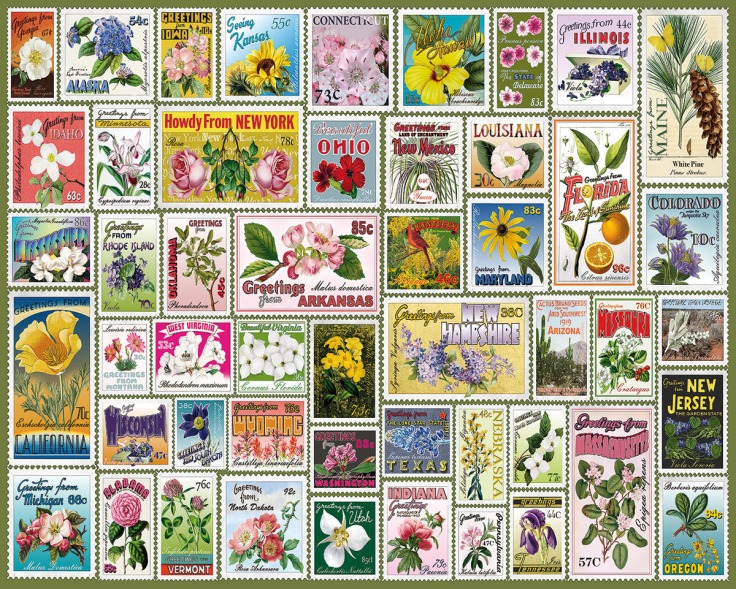 "Things I Did as a Kid" by Charlie Girard, 1000 pieces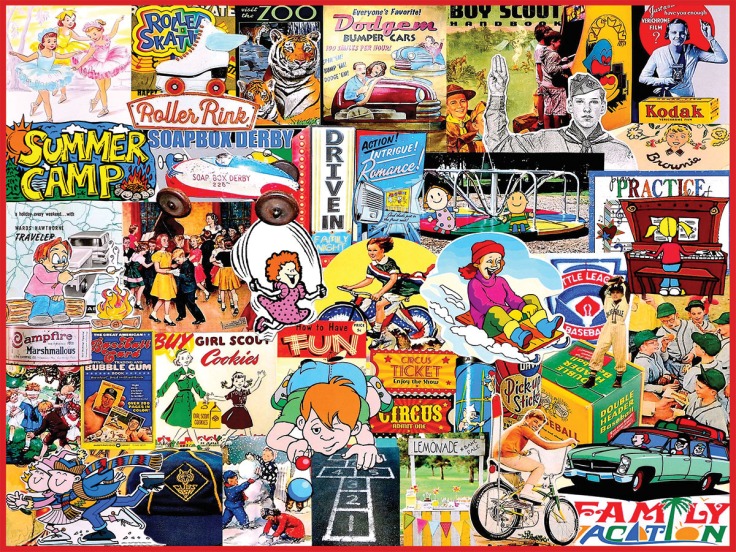 Vermont Christmas Company
Two new gorgeous Randy Wollenmann Christmas puzzles were just released! Pick your preferred piece count (or get them both).
"Christmas Feast" by Randy Wollenmann, 1000 pieces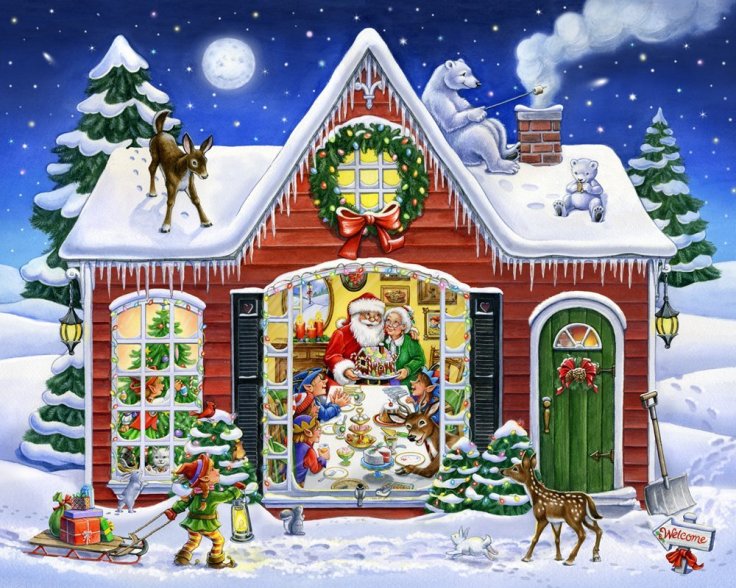 "Trimming the Tree" by Randy Wollenmann, 550 pieces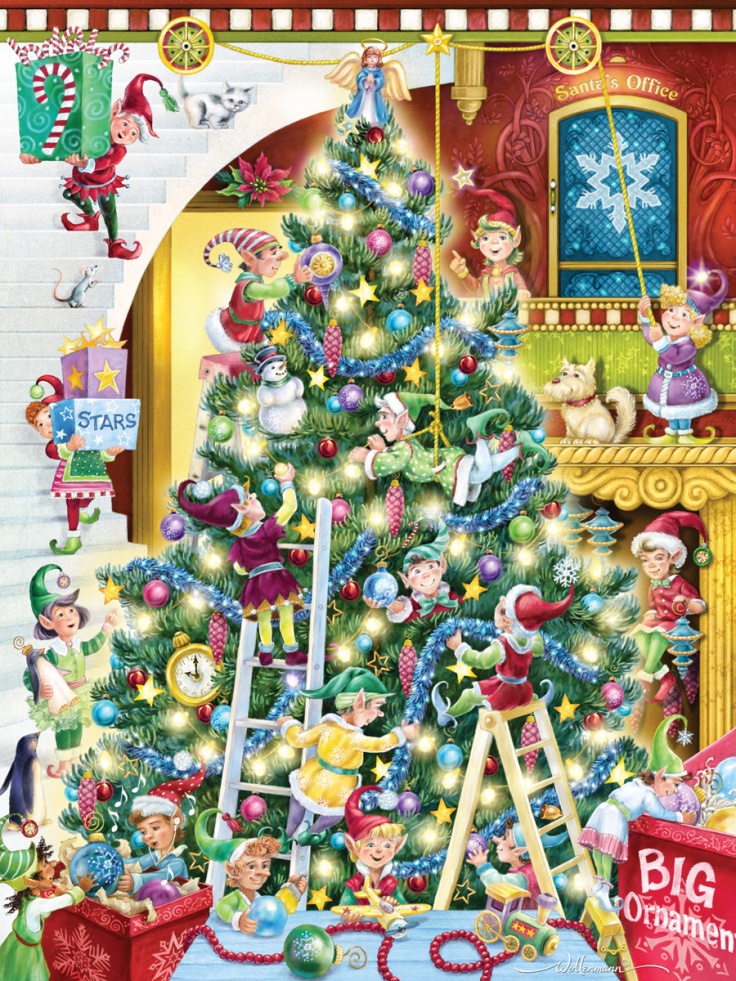 SPRINGBOK
"Parisian Library," 1000 pieces
This brand new puzzle has a nice collage effect with the various books/pamphlets to assemble.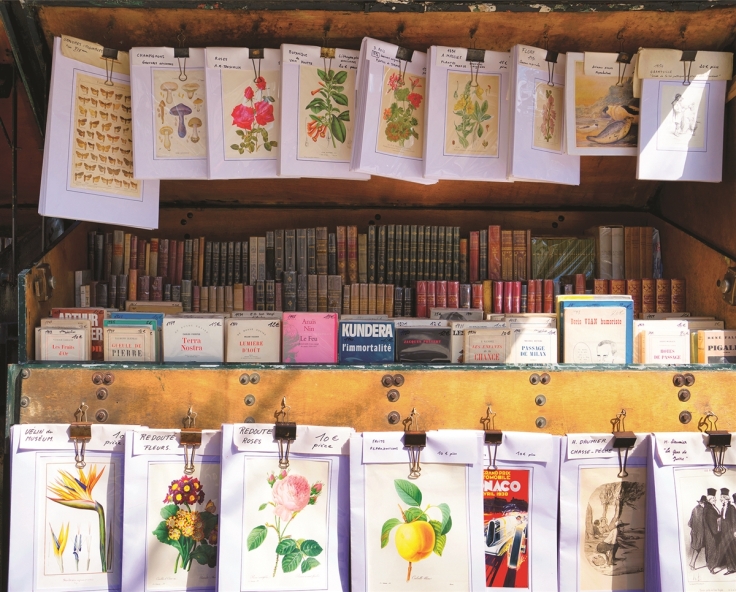 '
"Winter Feeder", 1000 pieces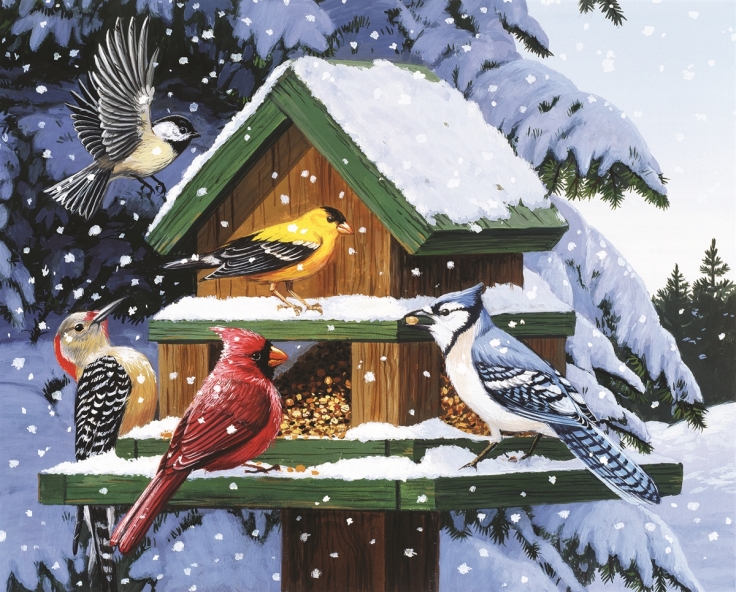 "Vintage Baseball", 1000 pieces
A fun collage with nice solid color blocks. Would make a terrific Christmas gift for baseball fans.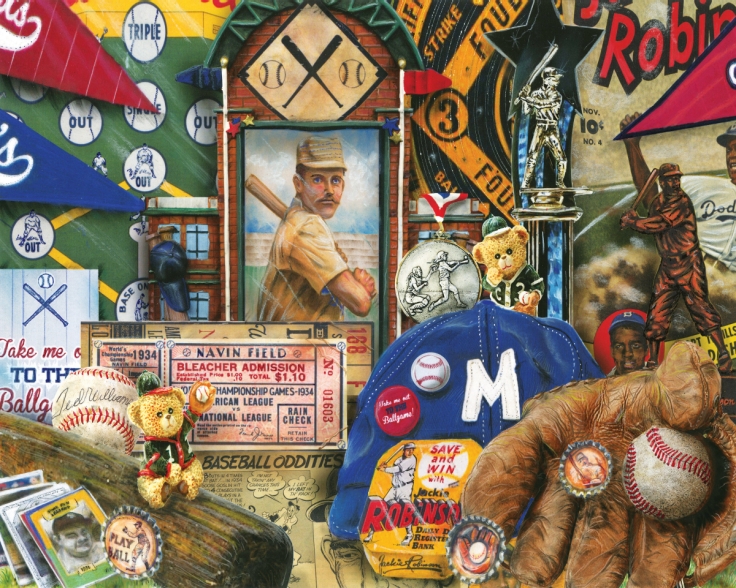 "White Christmas", 500 pieces
This wintry 500 piece scene would make a perfect quick family project for a December evening.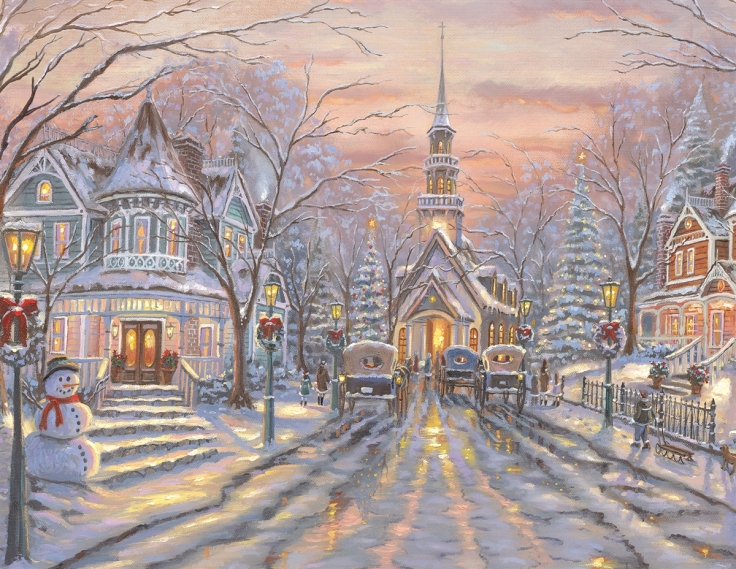 TREFL
"WAT PA PHU KON", THAILAND, 1500 pieces
This photo puzzle looks like a nice challenge with all that blue and with the reflection of the temple in the water. Plus it has 1500 pieces. Will be spectacular when complete!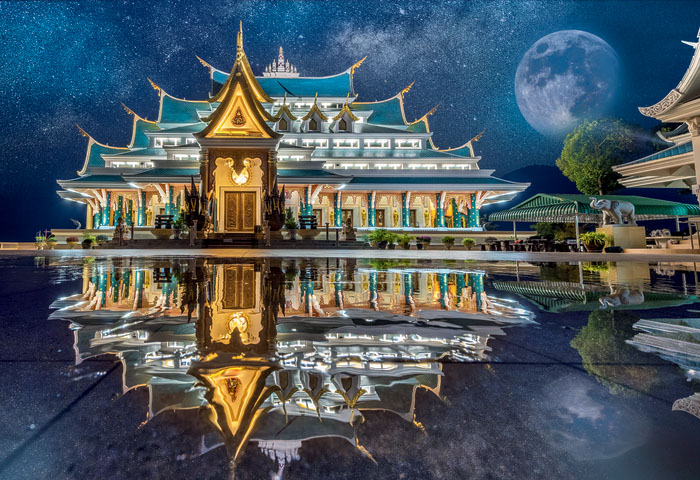 "Paris Pano", 1000 pieces
University Games – Mystery Puzzles
These mystery puzzles are not new releases, but they are newly back in stock at Puzzle Warehouse and worth chatting about. They're a "puzzle plus" concept, which means they are more than "just" a jigsaw puzzle. There's a mystery story included in the box, and the image you put together doesn't look like the cover, but is a scene which has clues that help you solve the mystery.
"Sherlock Holmes and the Speckled Band", 1000 pieces!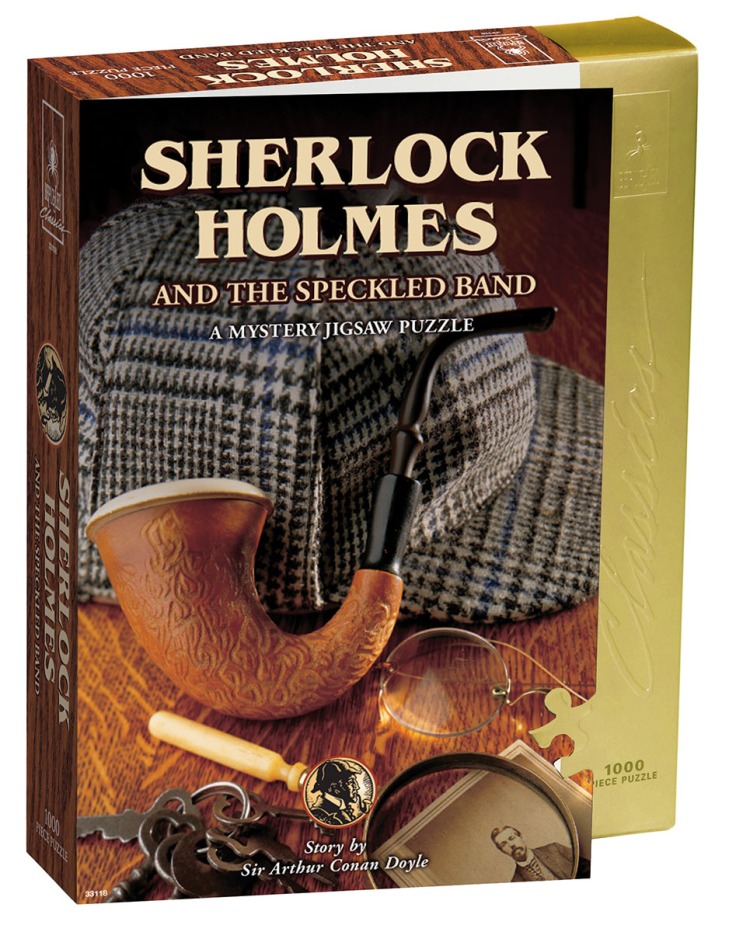 "A Recipe for Murder", 1000 pieces!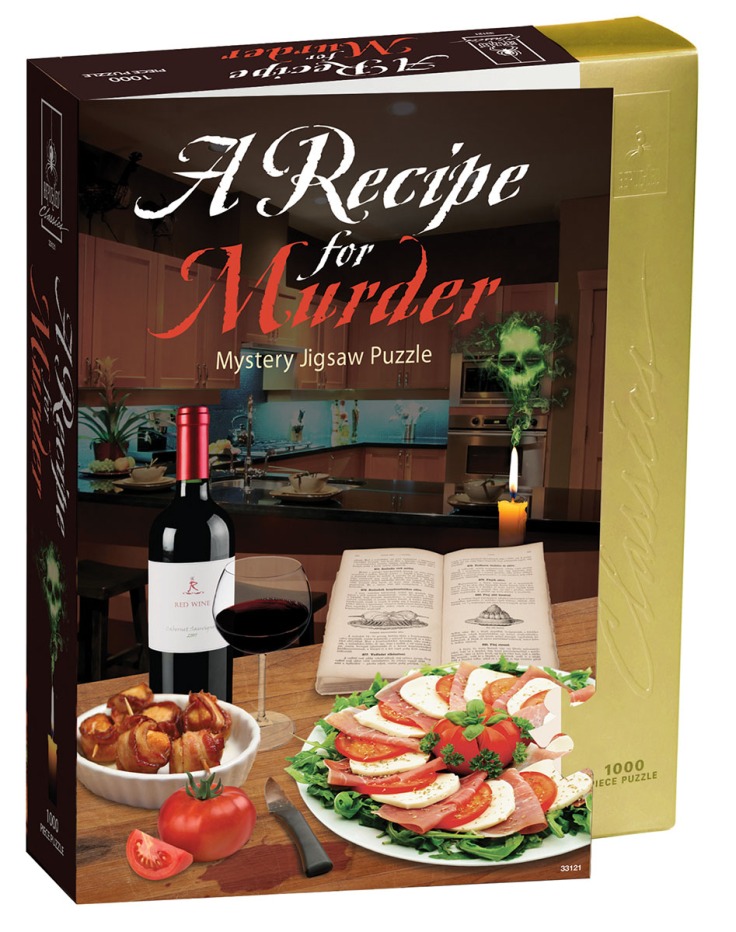 "Murder on the Titanic", 1000 pieces!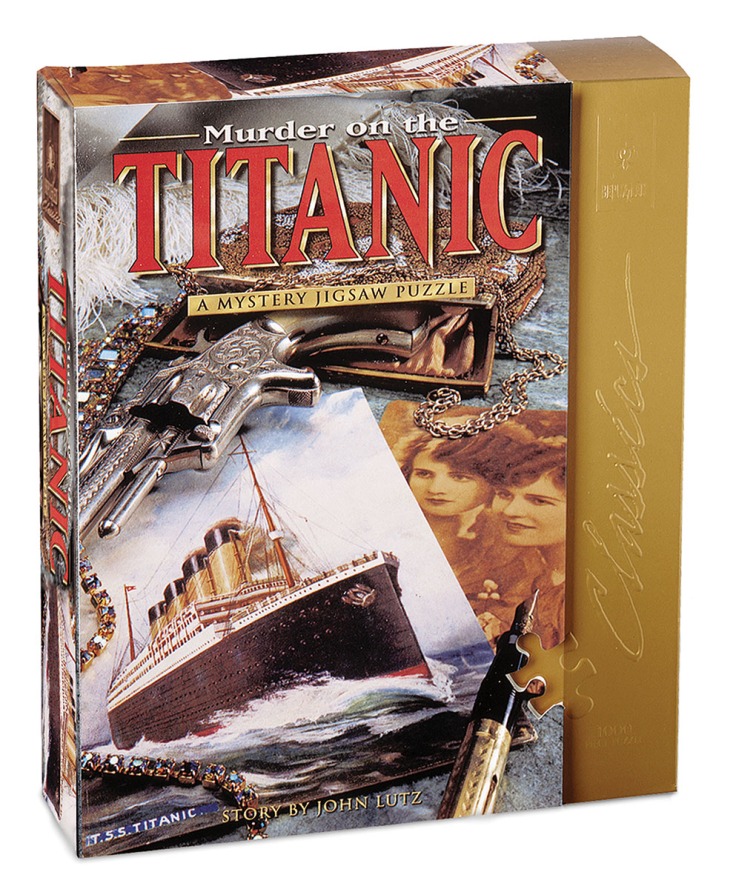 COMING SOON
There are some puzzles just released that we don't have in stock yet, but they should be in soon.
Three new Aimee Stewart puzzles with a "store" theme from Buffalo Games, 1000 pieces each.
I'm looking forward to checking these out. So much detail!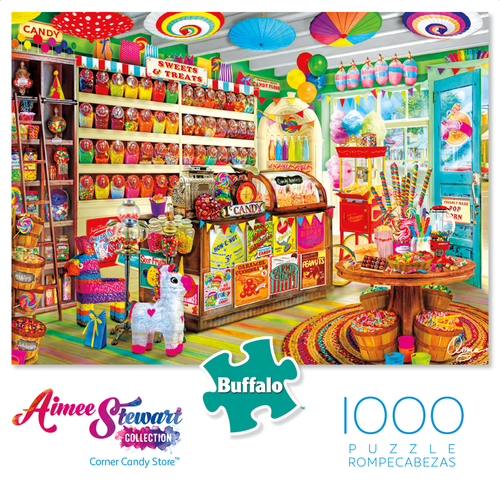 Comments (Add Comment)