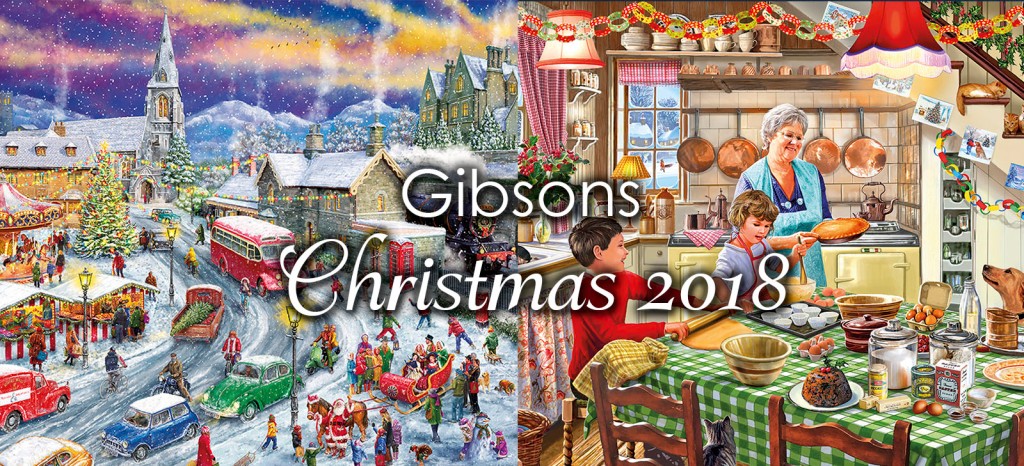 Gibson Christmas Puzzles 2018!
It's that time of year! Time to start seeing the Christmas puzzles announced or hitting the market. One of my favorite brands is Gibsons. They have a Limited Edition Christmas puzzle by Marcello Corti each year–and other Christmas offerings too. Here are the recently announced puzzles for 2018.
We don't have these in stock at Puzzle Warehouse yet. But if you're anxious to buy some Christmas puzzles now, head to our Christmas page.
"Driving Home for Christmas" by Marcello Corti (1000 pieces)
This is Gibson's limited edition puzzle for 2018. It's a lovely village scene with lots of detail in the houses, cars, and people. Nice!
You can take a look at past year's limited edition puzzle on our feature page.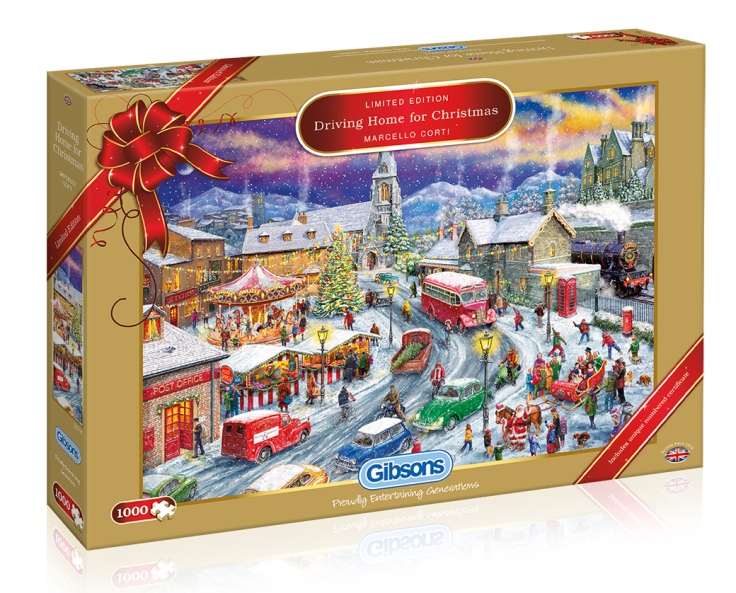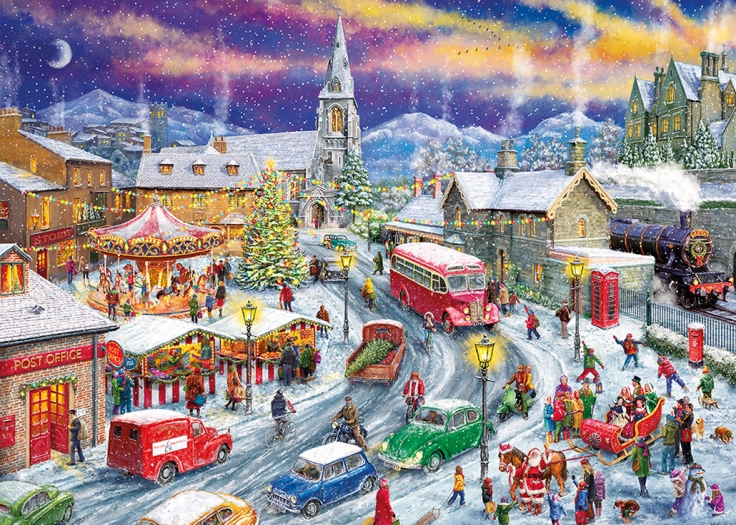 "Christmas Treats" by Steve Crisp — 1000 or 500XL
This homey vintage scene comes in two sizes — 1000 pieces or 500XL. I love it.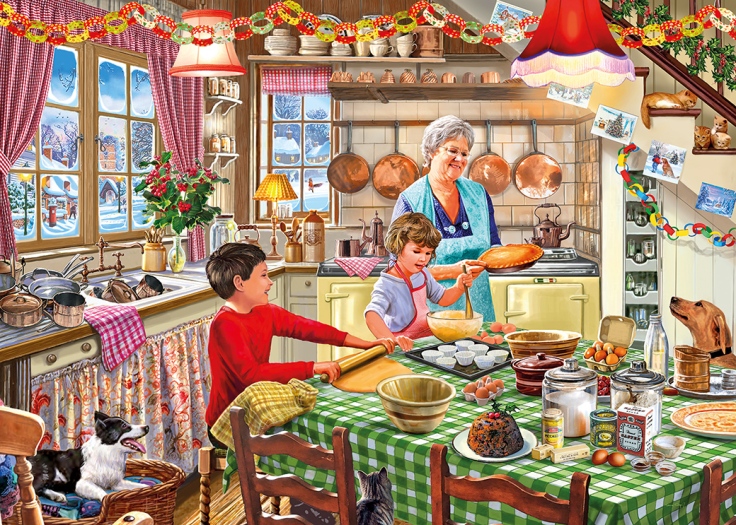 "Christmas Toy Shop" by Steve Read, 1000 pieces
This looks similar to another Christmas puzzle that's been out, but I like all the foreground figures in this one much more.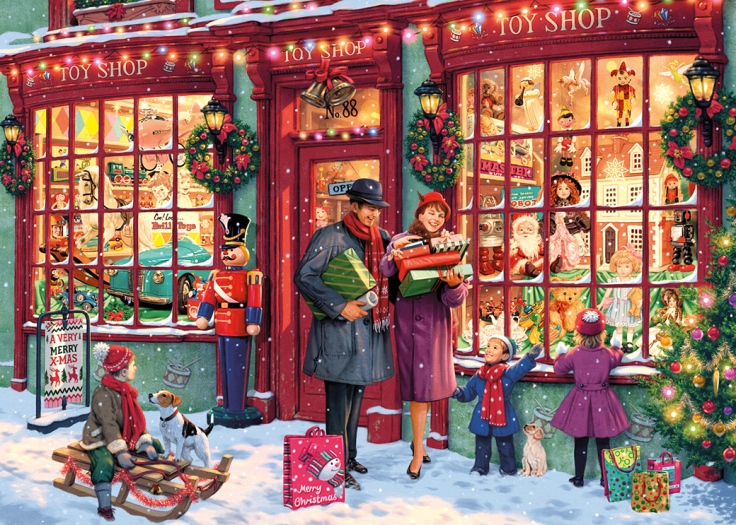 "Christmas Festive Fun" by Robert Opie, 1000 pieces
This is a nice vintage collage and the box is suitable for gifting.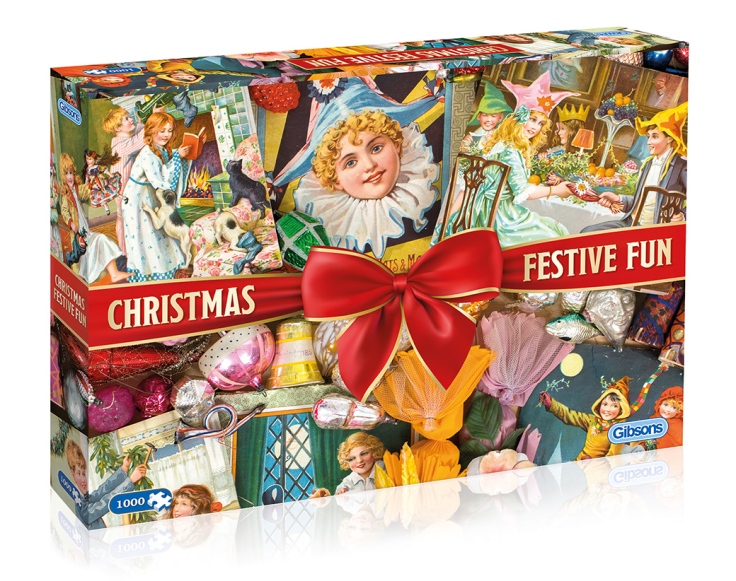 "Toymaker's Workshop" by Eduard, 1000 pieces
This is a new artist to me. The puzzle has a "Santa's workshop" feel.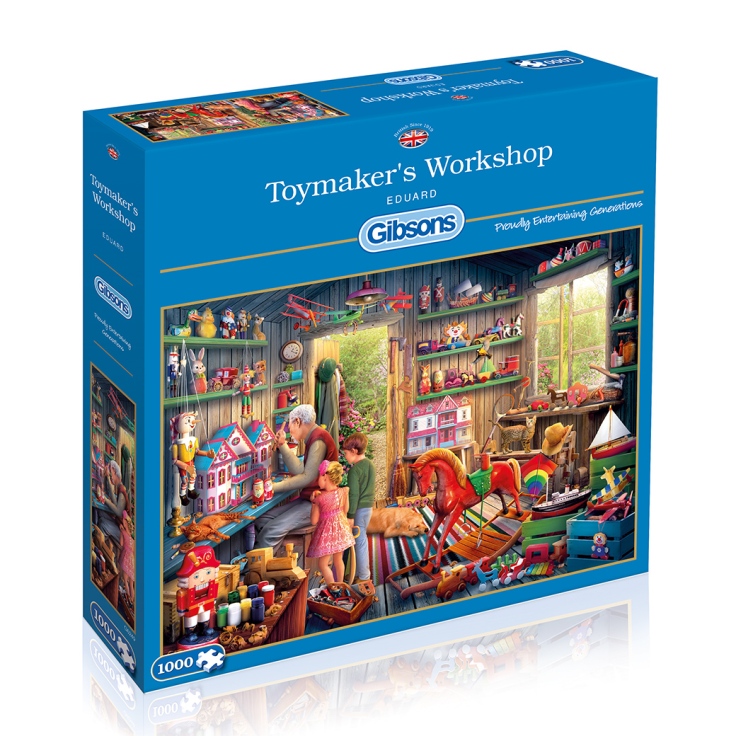 "A Winter Stroll" by Steve Crisp, 1000 pieces
This puzzle incorporates elements we've seen in other Crisp puzzles for a new wintry outdoor scene.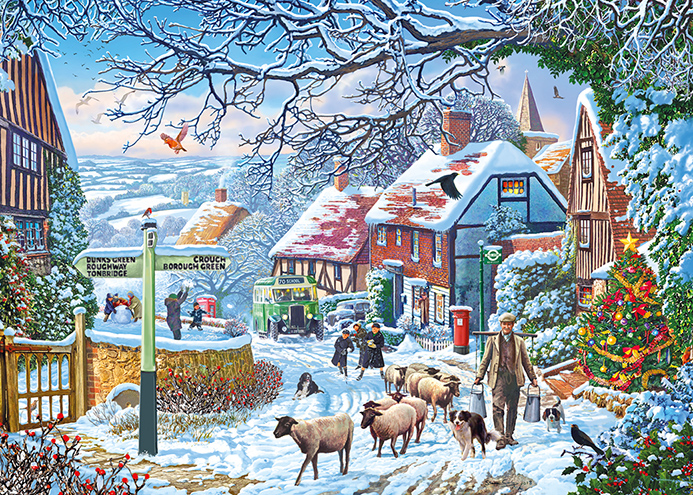 "Seventy Six Santas" by Armand Foster, 1000 pieces
If your tastes run more to cartoon puzzles, you'll like this busy image.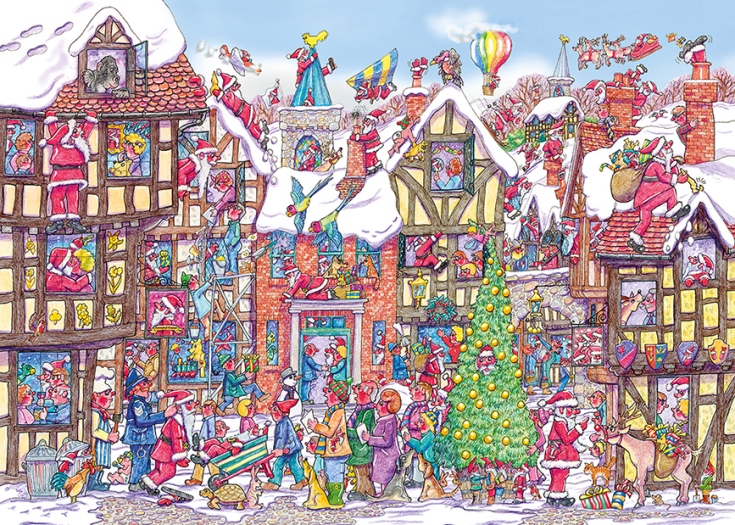 What do you think of this year's Gibson's line-up? I'm pretty pleased with it.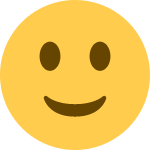 Also, thanks to Jacqui for the head's up.
JJ