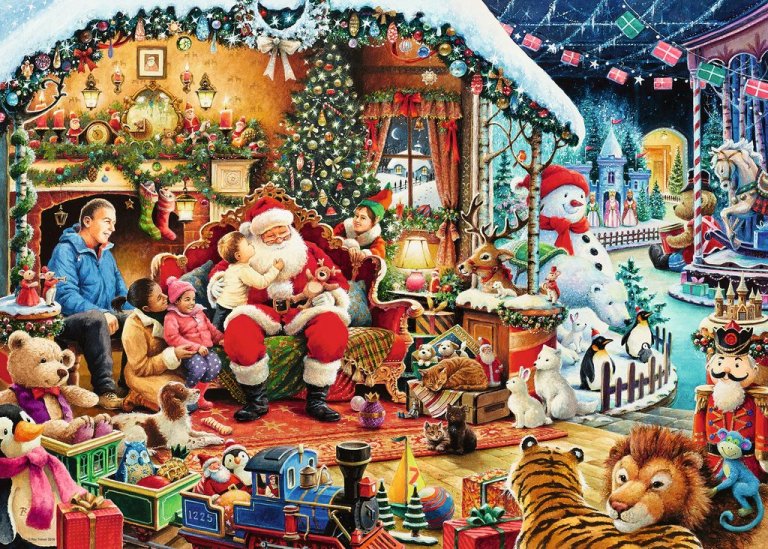 Ravensburger Limited Edition Christmas Puzzle 2018
Look what's been announced! Ravensburger's Limited Edition Christmas puzzle for 2018 is here, and it's gorgeous.
Here's the blurb from their website:
Taking children to visit Santa is a great moment, creating new memories, rekindling old ones and reminding us of the excitement and magic of the festive season. This wonderfully detailed and colourful puzzle captures that special time. A kindly and realistic Santa listens as a youngster whispers details of his very special Christmas wish. Mum, Dad and sibling watch patiently, enjoying the warm fire, wonderful toys, twinkling lights and lavish decorations. This Santa is so perfect, he could almost be the real thing! This is the 22nd Limited Edition puzzle designed and developed by Ravensburger's UK team.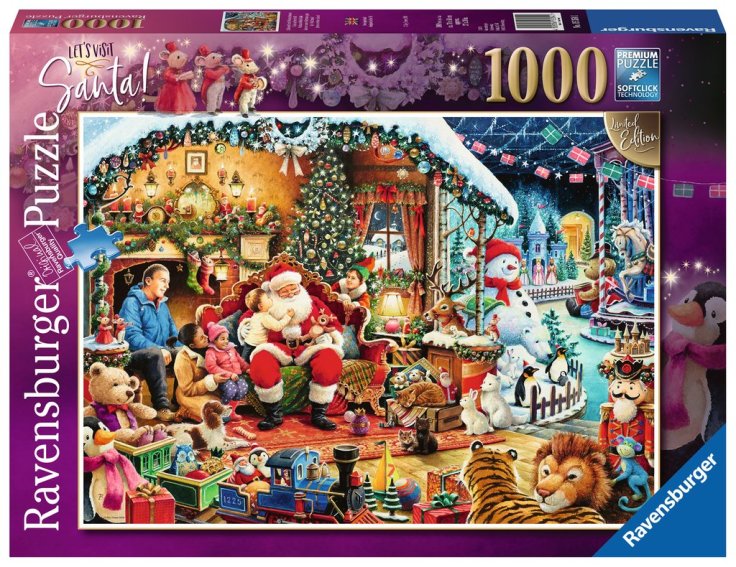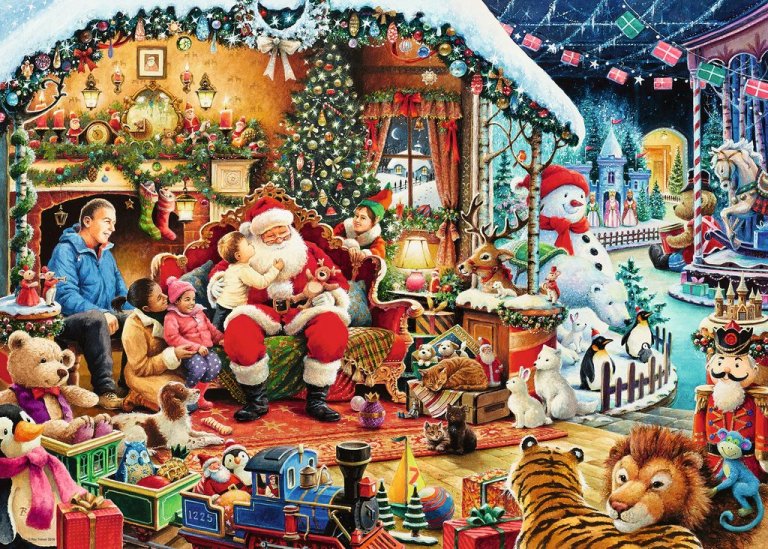 There's a ton of detail in this. I particularly like the animals and the outside/night sky area. I'm looking forward to getting my hands on this one. No word yet on when it will be available at Puzzle Warehouse.
JJ