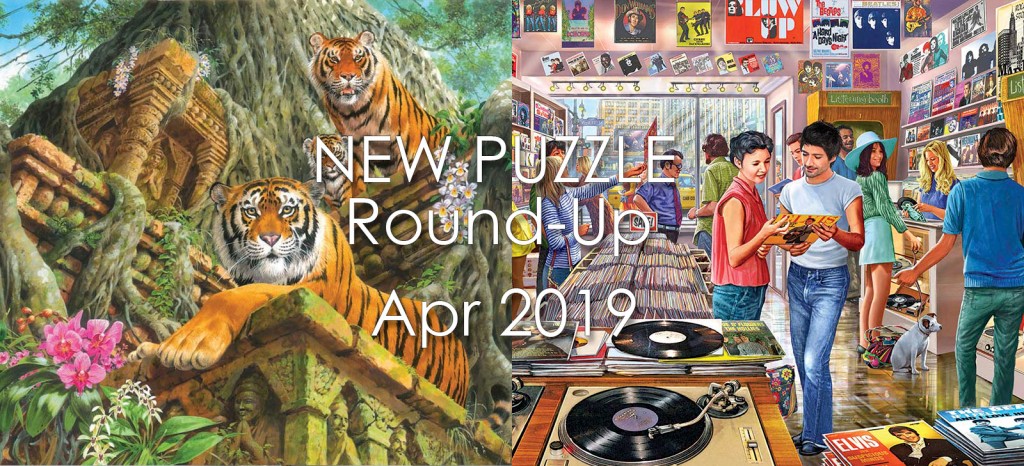 New Puzzle Round-Up: April 2019
I was going to talk about a specific brand today, but instead I saw a few things I wanted to feature in a lot of different brands so…. let's just talk new puzzles!
We're still getting in new 2019 puzzles from Europe — brands like Schmidt and Anatolian. And our perennial favorites have new releases too. So let's see what's in today's array.
COBBLE HILL
There's a Buy-2-Get-One-Free sale on Cobble Hill running now through April 24th, so time to stock up! I covered some of the new Cobble Hill puzzles in this February round-up post, but there have been more new arrivals since and some beg to be mentioned on the blog.
"Waterbird Magic", 1000 pieces
I was just in Florida, and this puzzle reminds me so much of that state. I love the pastel colors and the various smaller vignettes to assemble. Nice.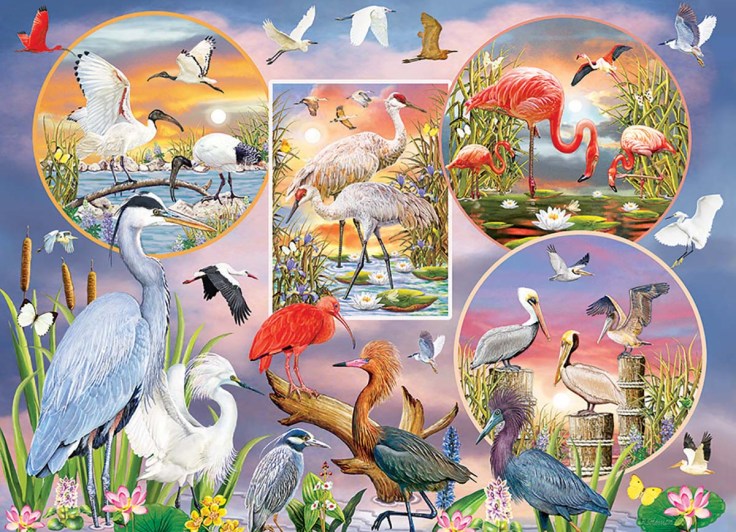 "Luggage", 1000 pieces
This is fun. There are dozens of stickers to discover and you assemble the large blocks of color that make up the suitcases.
"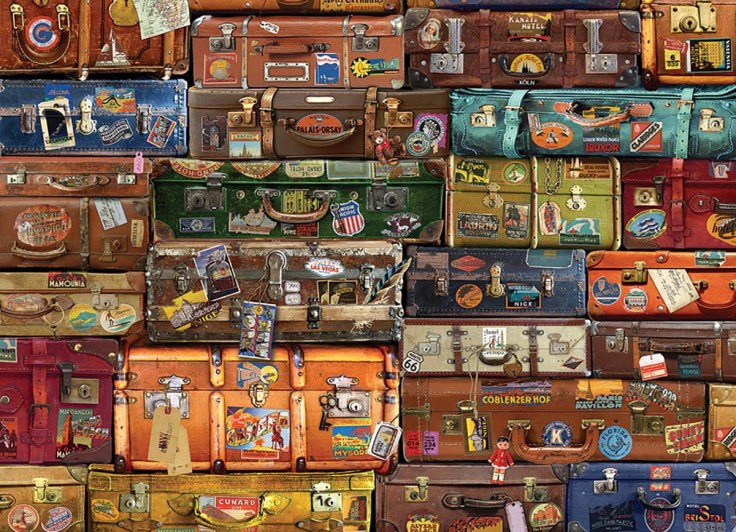 "Fall Harvest" and "Chickadees", 500 pieces
Cobble Hill has always excelled at bird images, and these two new ones are lovely.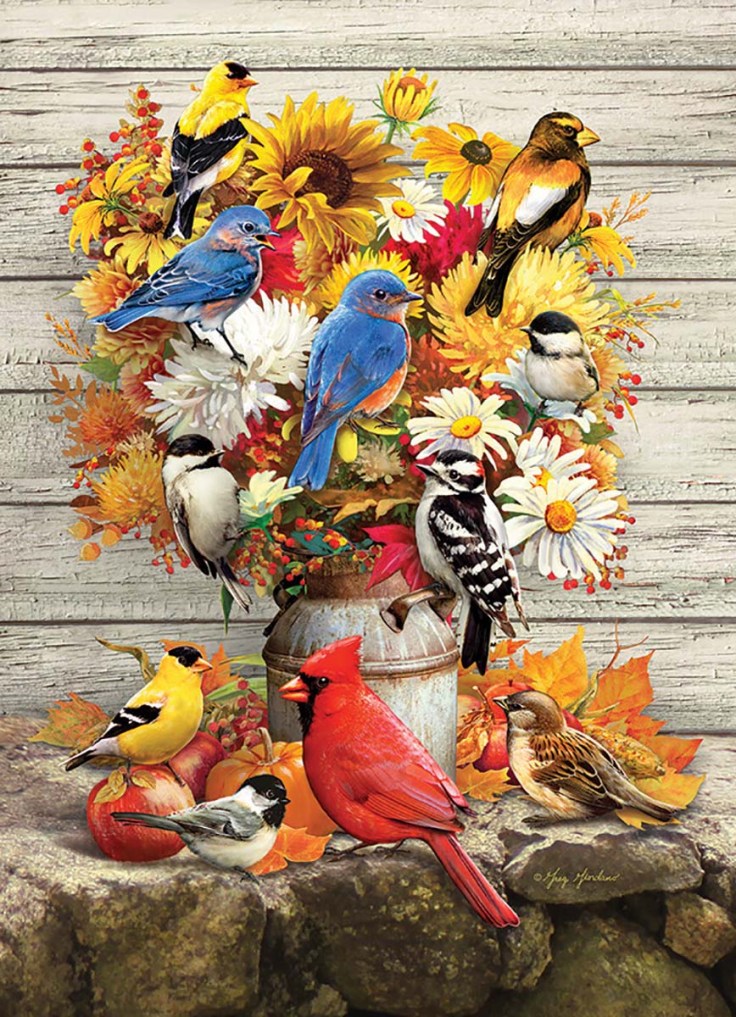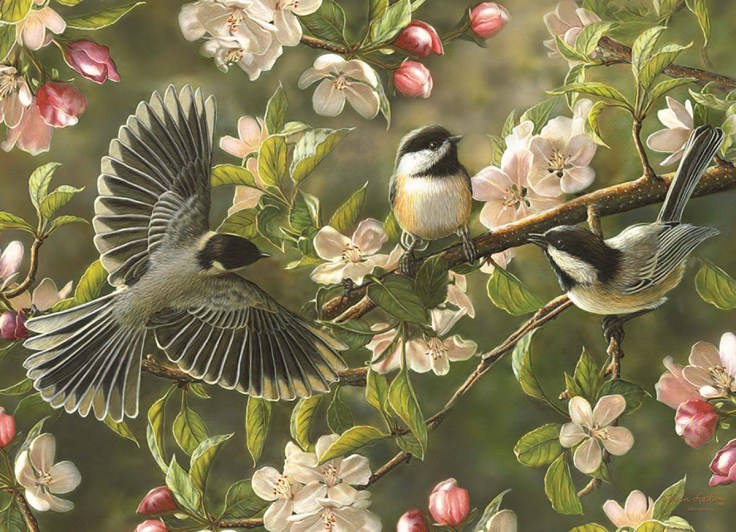 "Country Diary: Winter" and "Country Diary: Summer", 1000 pieces each
These puzzles are based on images from Edith Holden's 'The Country Diary of an Edwardian Lady'. I like the softer colors and fine detail.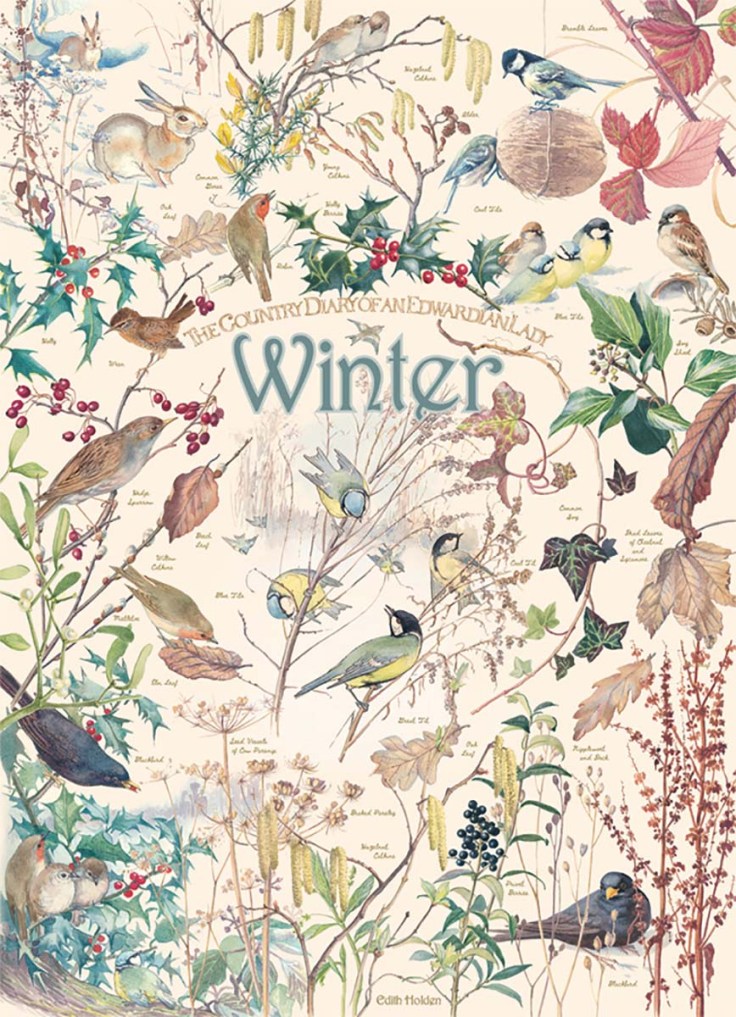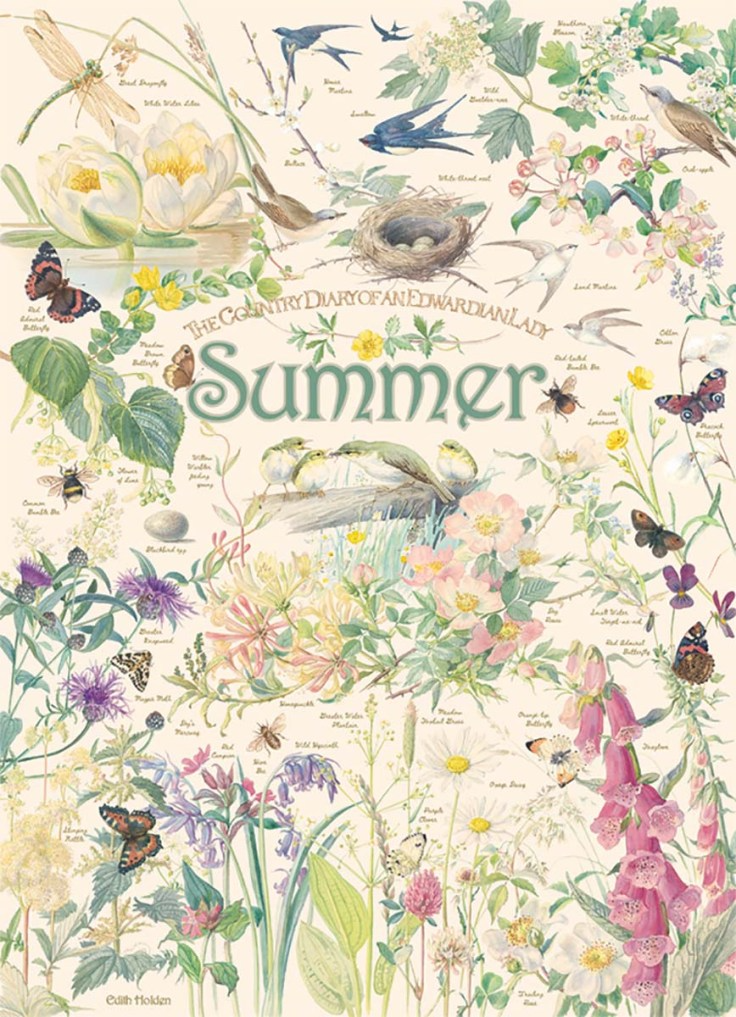 SCHMIDT SPIELE
This German puzzle company has excellent quality. You can browse our brand comparison page for them here. They have some fun new 2019 images.
"Wild Flowers", 1000 pieces
Click on the image below to see the puzzle at Puzzle Warehouse.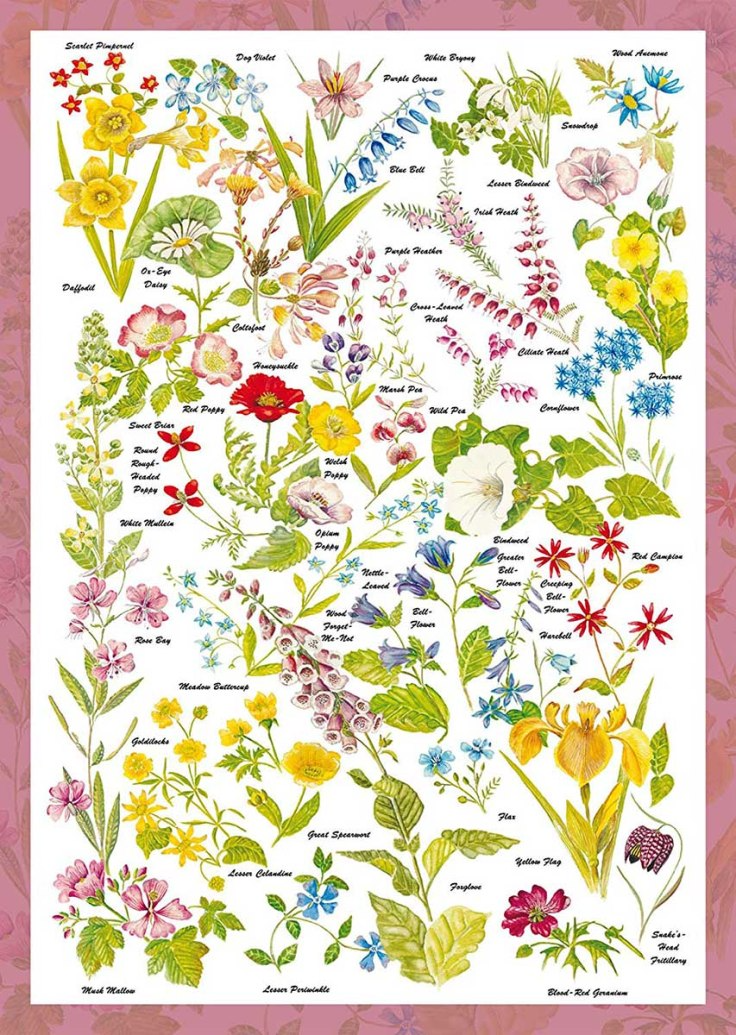 "Colorful Mugs", 500 pieces
I like how there are mugs with the same color but different patterns on them. Looks like a fun, fast assembly.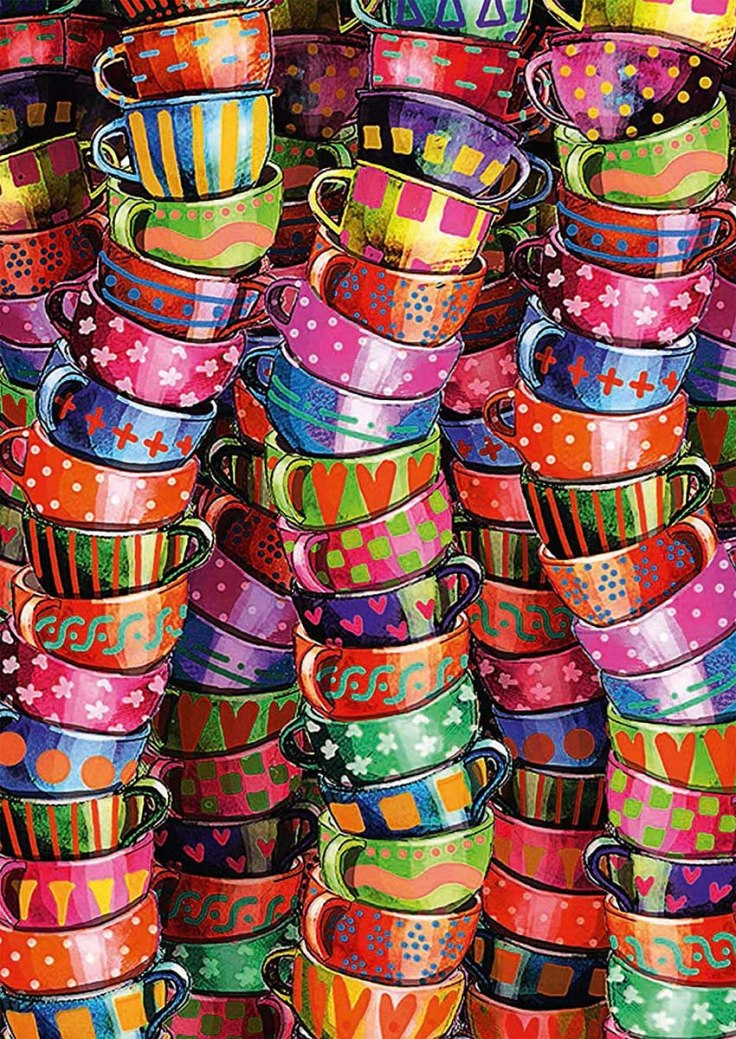 "Paris," "New York," "London," and "Berlin", 1000 pieces each
These are really interesting. Each image is made up of dozens of photos of the city. Looks like these would be quite tricky to piece together.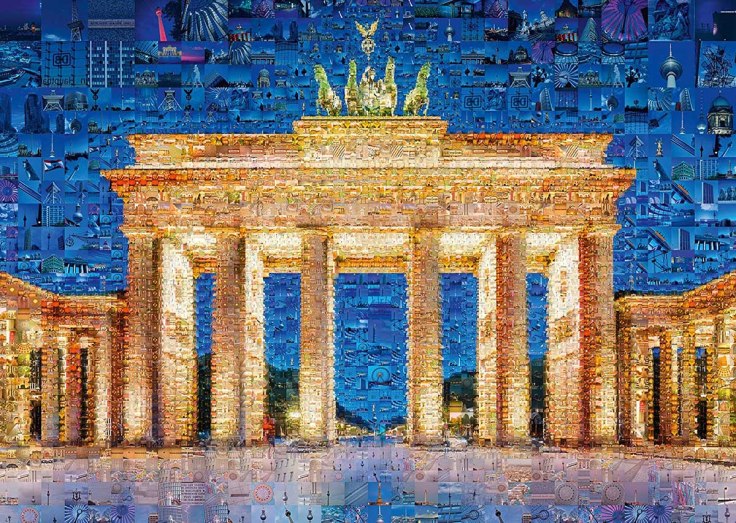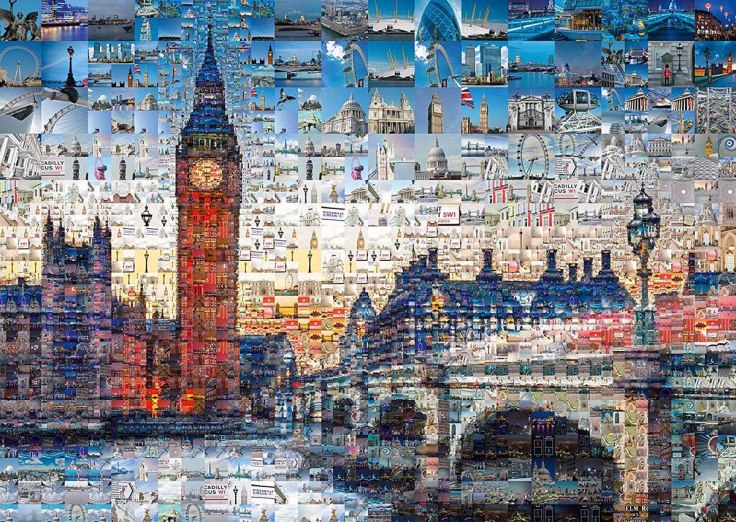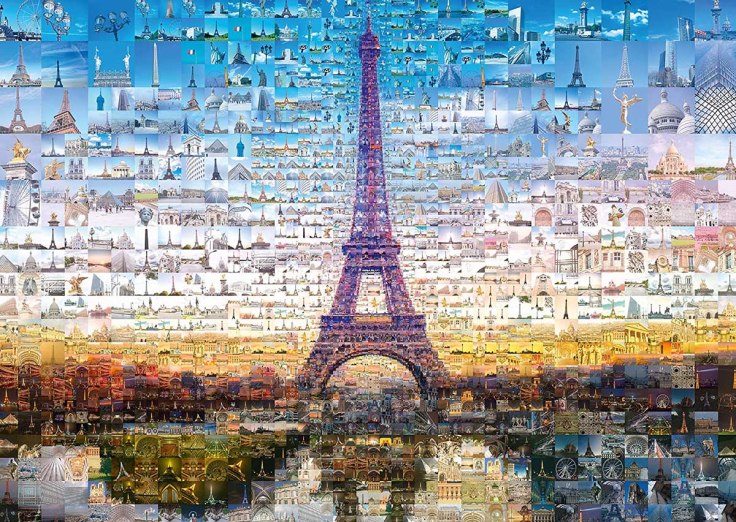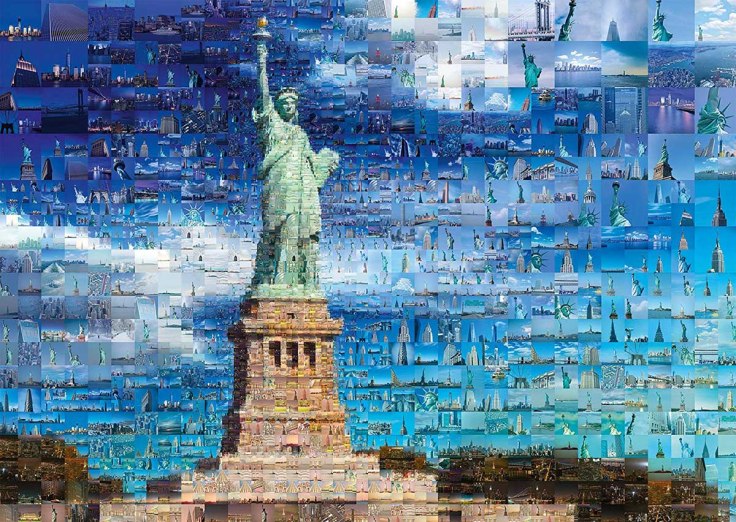 "Miniature Treasures", 2000 pieces
Another challenging design from Schmidt. There's a lot of brown in this 2000 piecer!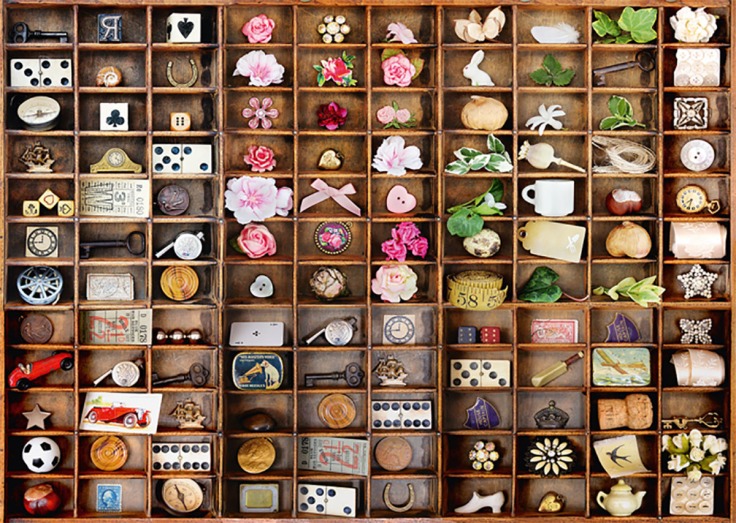 ANATOLIAN
"Temple Tigers", 1000 pieces
This is my favorite of the new Anatolian puzzles. I love the fantasy feel to it.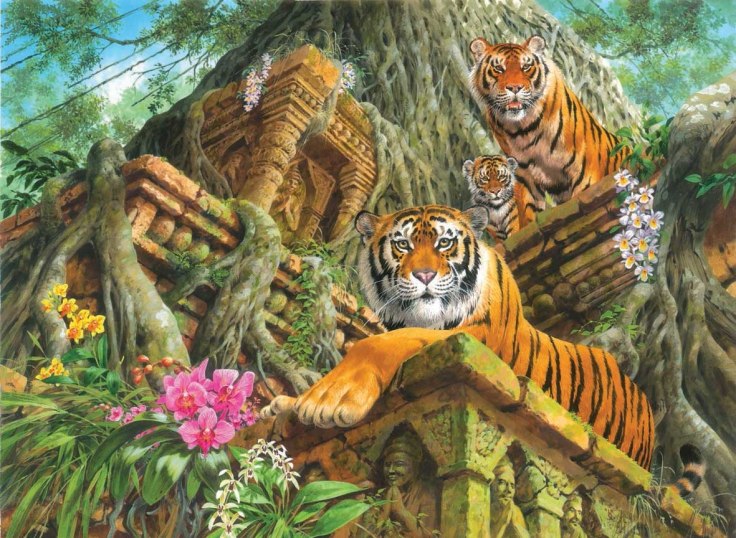 "New York", 1500 pieces
I like the 1500 piece size of this, and all the individual signs make mini-puzzles that will be fun to assemble. Nice one.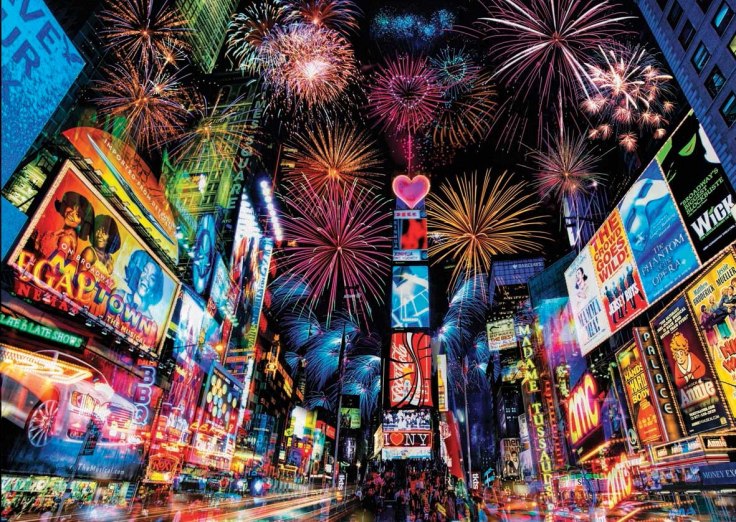 "Warrior Princess", 500 pieces
A nice new fantasy puzzle design.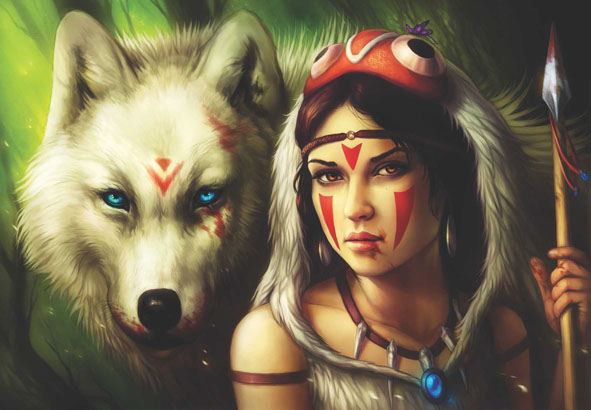 "Concert" by Francois Ruyer, 1500 pieces
This Ruyer cartoon puzzle was originally published in 1000 pieces by Piatnik. It's nice to see it available again in 1500 pieces from Anatolian.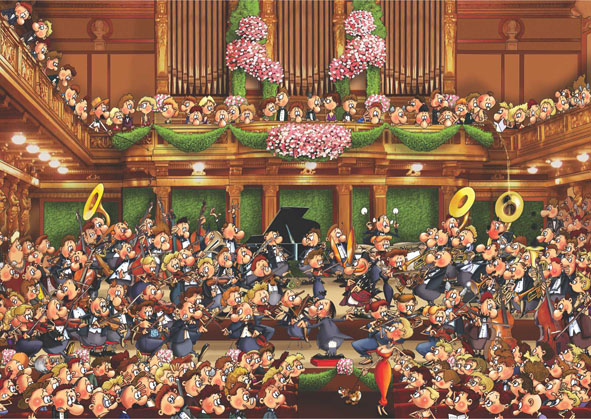 WHITE MOUNTAIN
White Mountain always has quality releases, and they come throughout the year. Here are a few highlights of recent months.
"Sugar & Spice", 1000 pieces
This looks like it will be so much fun to put together with all the different fonts and box faces. Nice!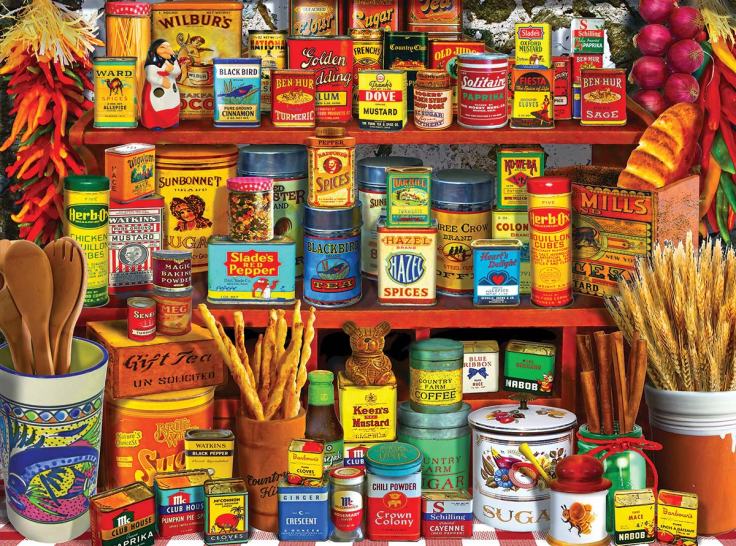 "Vintage Record Store" by Steve Crisp, 1000 pieces
I love Steve Crisp puzzles and this new design is awesome.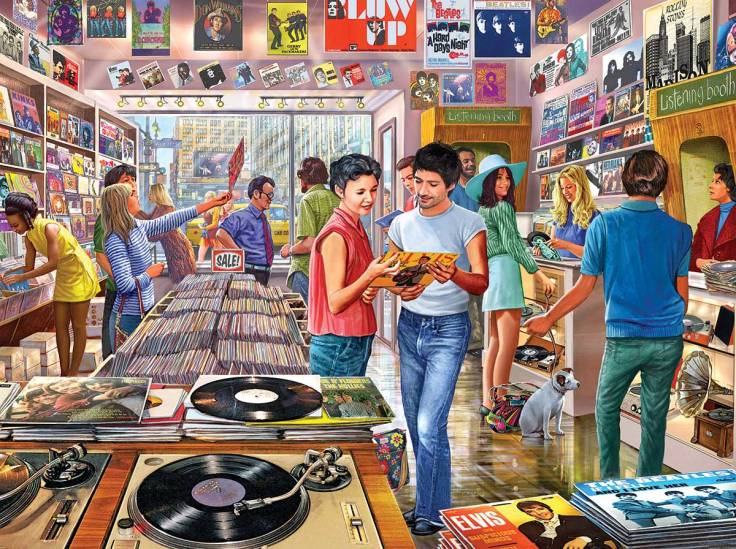 "The Holidays" by James Mellett, 1000 pieces
A classic collage puzzles with tons of small detail.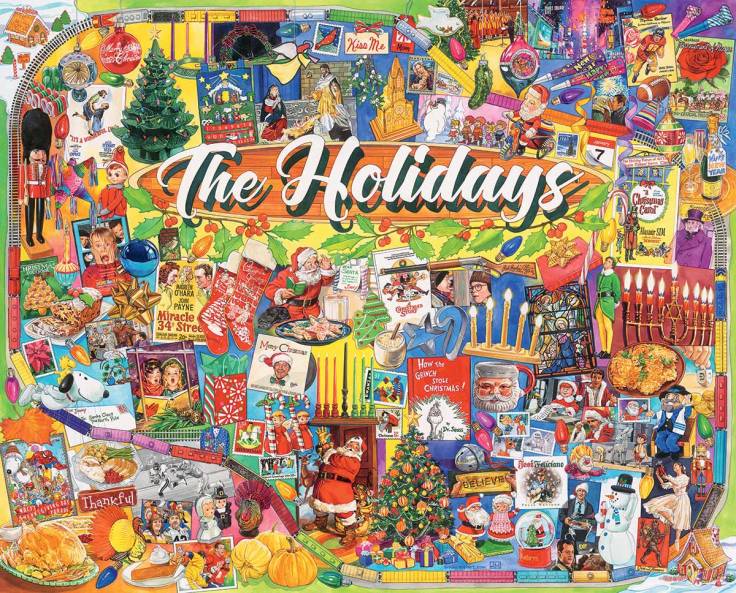 VERMONT CHRISTMAS COMPANY
"Sunken Treasure", 1000 pieces
This is something of a depature for VCC, who normally focus on holiday puzzles. This is quite nice for an undersea puzzle. I like the black/night area on the left and the large octopus. Fun.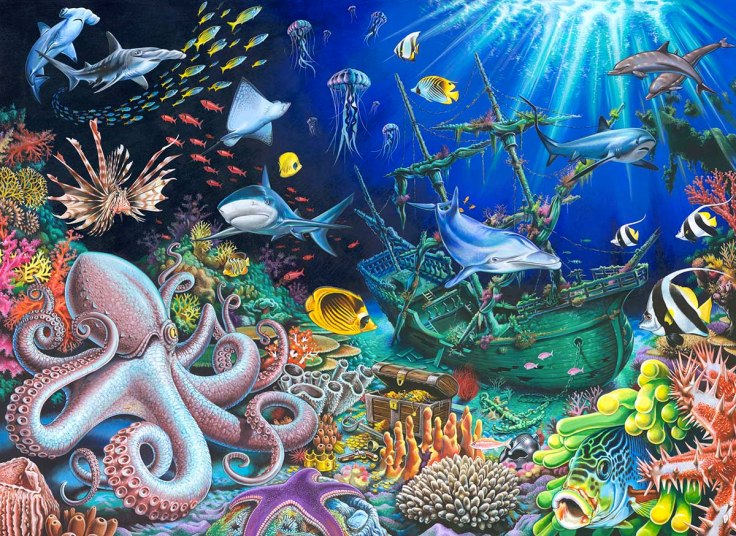 That's it for this round-up. I have several new puzzles on my table to review. See you soon!
JJ