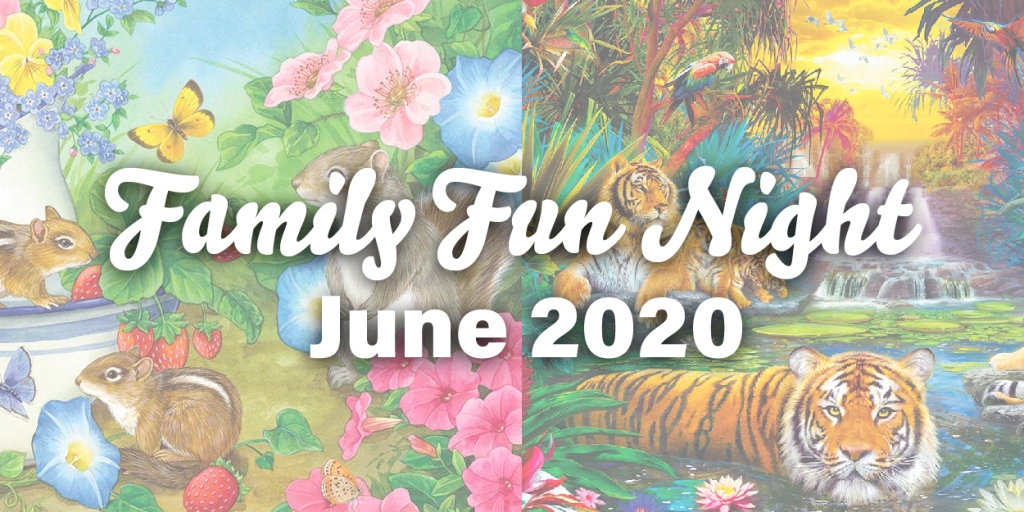 Family Fun Night: June 2020
Schools have finally been released and Summer is in full swing. During this time it can be hard to find activities for your little ones to beat the heat. Watching television, playing a video game or going on the computer can work; what's better than having the accomplishment of putting together a jigsaw puzzle together as a family? First of all, we suggest making puzzling an activity with conversation, laughter, and (most importantly) snacks. Make it fun and upbeat. Turn on some music and start putting some puzzles together.
Another way to make puzzling a fun activity for the whole family to enjoy is to make a deal. When the family finishes the puzzle, you all will do a fun activity based on that puzzle. If you do a puzzle of seashells, for example, you can pack up the kids in the car and head to the beach to find seashells afterwards.
Family jigsaw puzzles are always great to work with as there are three different piece sizes in the puzzle including small pieces for the expert puzzlers to large pieces that are easy-to-grasp for children. 'Chippy Chappies' 350 piece puzzle from Cobble Hill is great as it features the wildlife in a beautiful garden with a squirrel, chipmunks, and butterflies.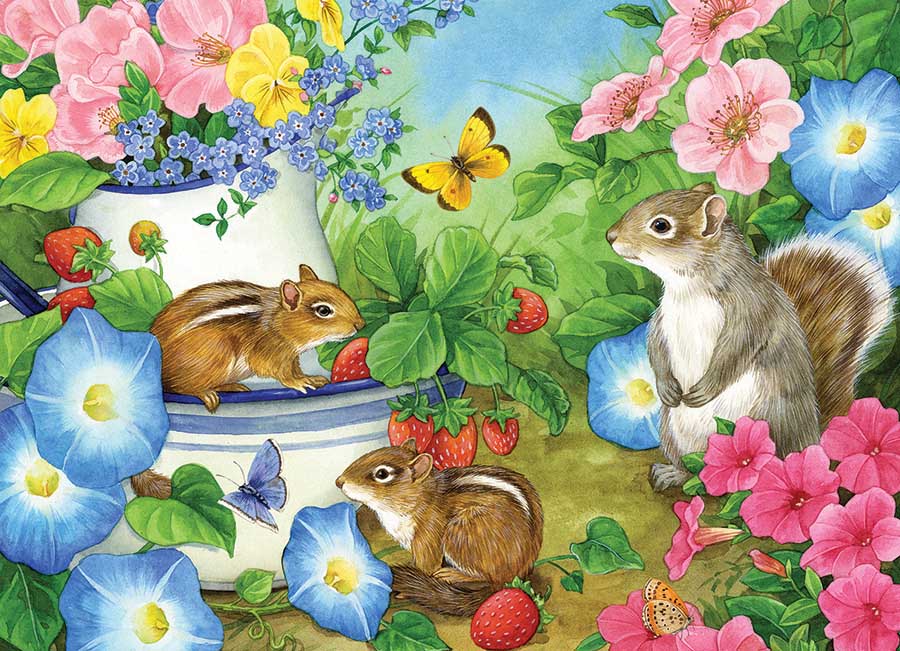 'Chippy Chappies' | 350 Piece Puzzles | Cobble Hill
Featuring a cougar and its young cub, this Cobble Hill 350 piece puzzle shows a photographic painting that is great to hang for the whole family to admire for years. The family puzzle includes small, medium and large pieces making it perfect for all ages to enjoy!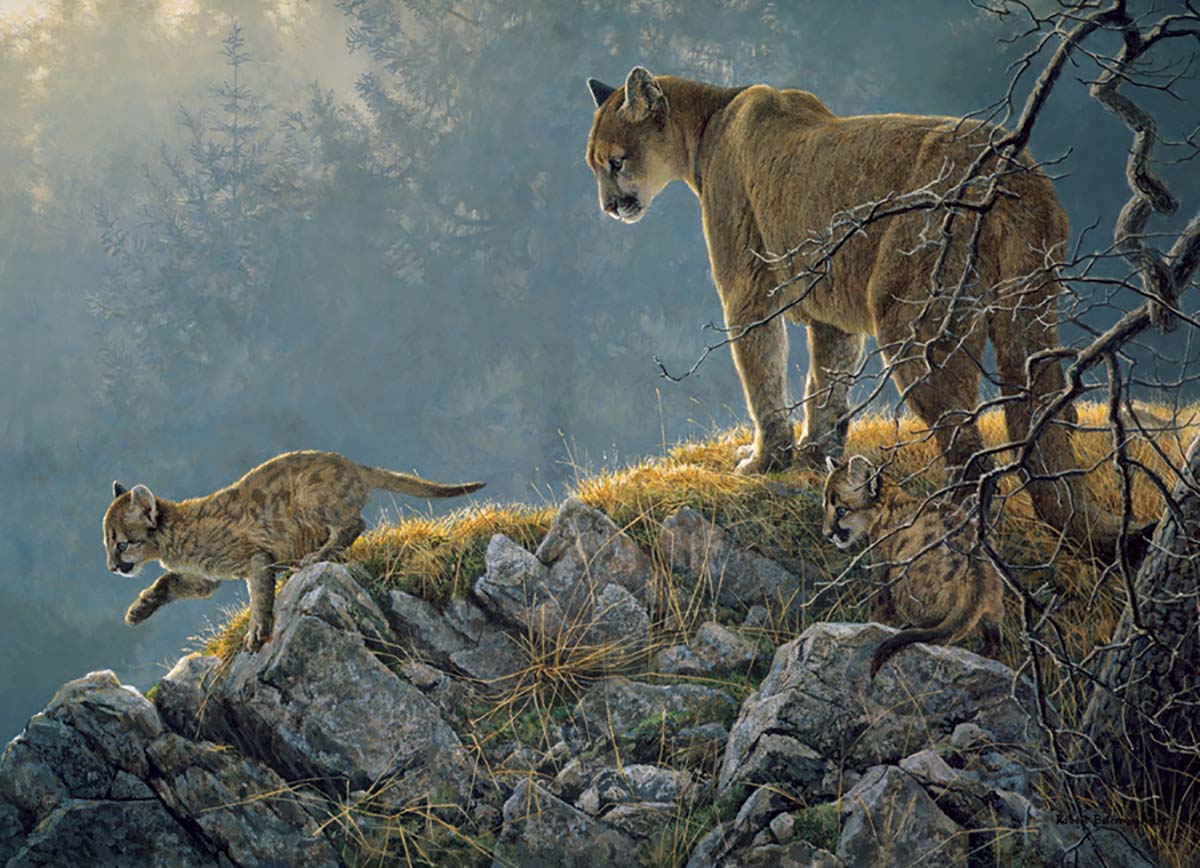 'Excursion – Cougar and Kits' | 350 Piece Puzzles | Cobble Hill
Need more of a reason to assemble a jigsaw puzzle with the family? Jigsaw puzzles are great to exercise the mind and stimulate the brain, while at the same time they can be quite relaxing. Puzzles have been found to be soothing in multitude of difficulties, and you are sure to find one, or more, that suits your family. If you have young children, playing a puzzle can be a great way to help them calm down and focus on finding the right pieces, or the right place for a particular piece. When the kids get a bit older, they can help with more complex puzzles, and then gradually move on to taking on a whole complex picture all by themselves. Some people find it more rewarding to be part of a bigger group in puzzle-solving. That is exactly what makes jigsaw puzzles such an excellent family activity as there are many different ways of approaching it. You can play alone or the whole family can gather around and solve it together. One of the best parts of putting together a puzzle is when you've finished your puzzle, you can frame it. This decorative puzzle then becomes a permanent reminder of the time your family spent together on this hobby. Or, you can pack your puzzle back in its box and have another go at it later.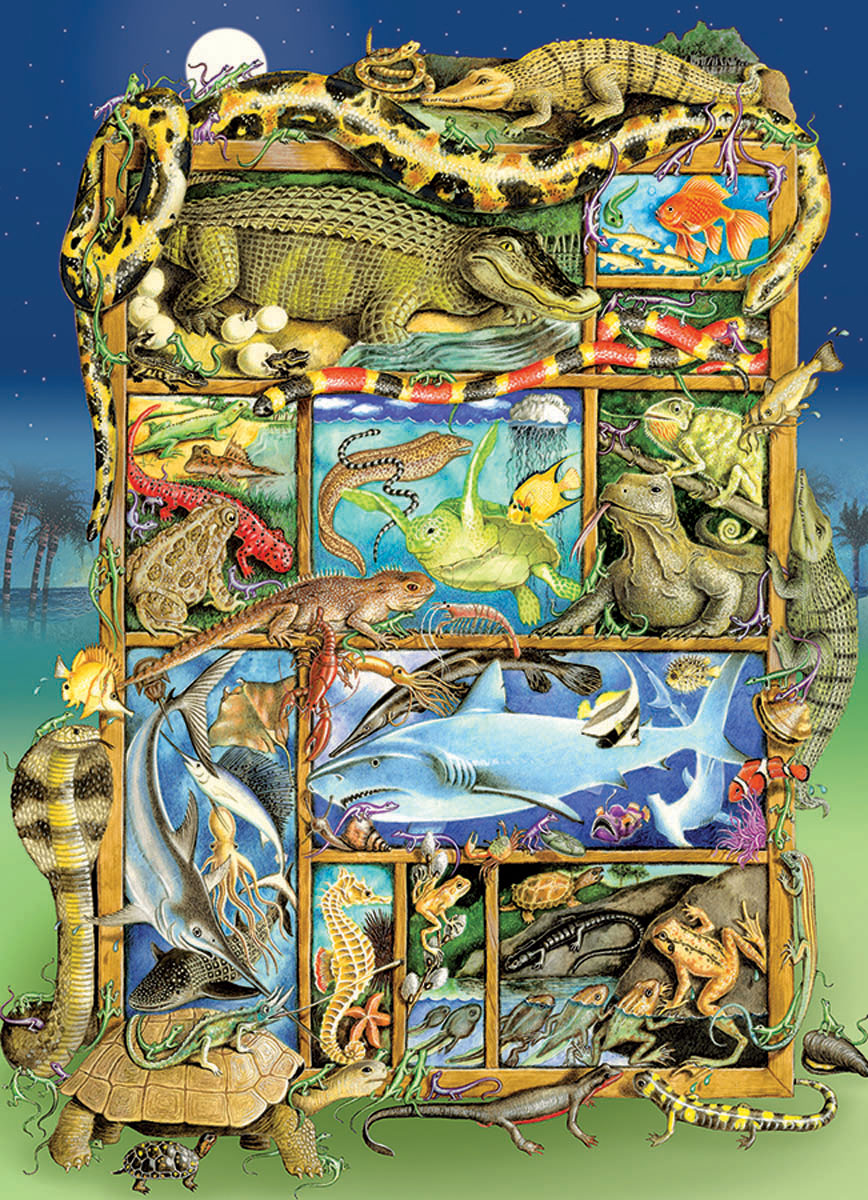 'Reptiles and Amphibians' | 350 Piece Puzzles | Cobble Hill
Instead of putting music on as you complete the puzzle as a family, play a 'classic' movie that goes with the jigsaw puzzle you are assembling like this "Wizard of Oz" 350-piece puzzle by Cobble Hill. Enjoy being transported into the film as you follow Dorothy and her friends through the yellow brick road to the Wizard.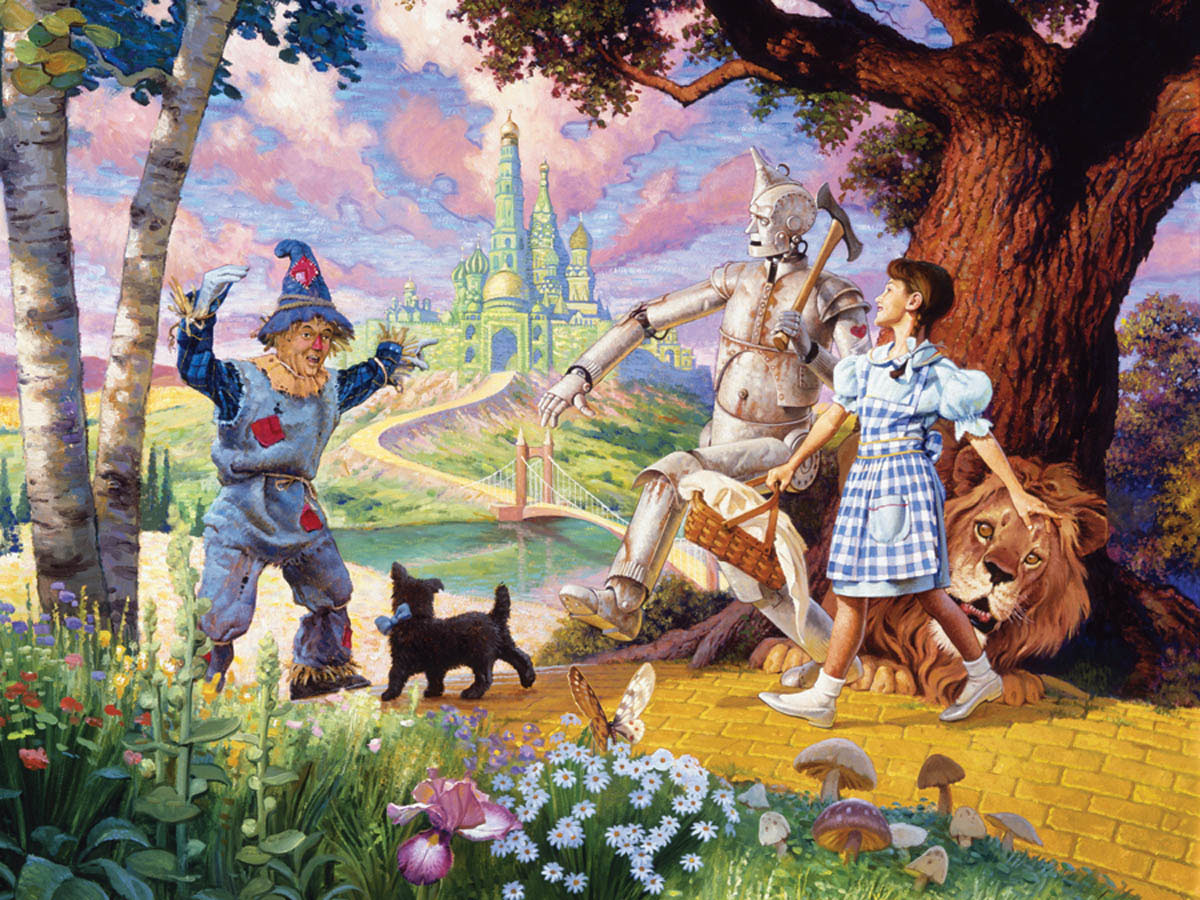 'The Wizard of Oz' | 350 Piece Puzzles | Cobble Hill
For those needing an adventure to the jungle and a challenge, this 500-piece puzzle by Eurographics is great for all ages. Featuring several tigers in front of a waterfall in the rain forest, this puzzle helps transport you to a whole new world!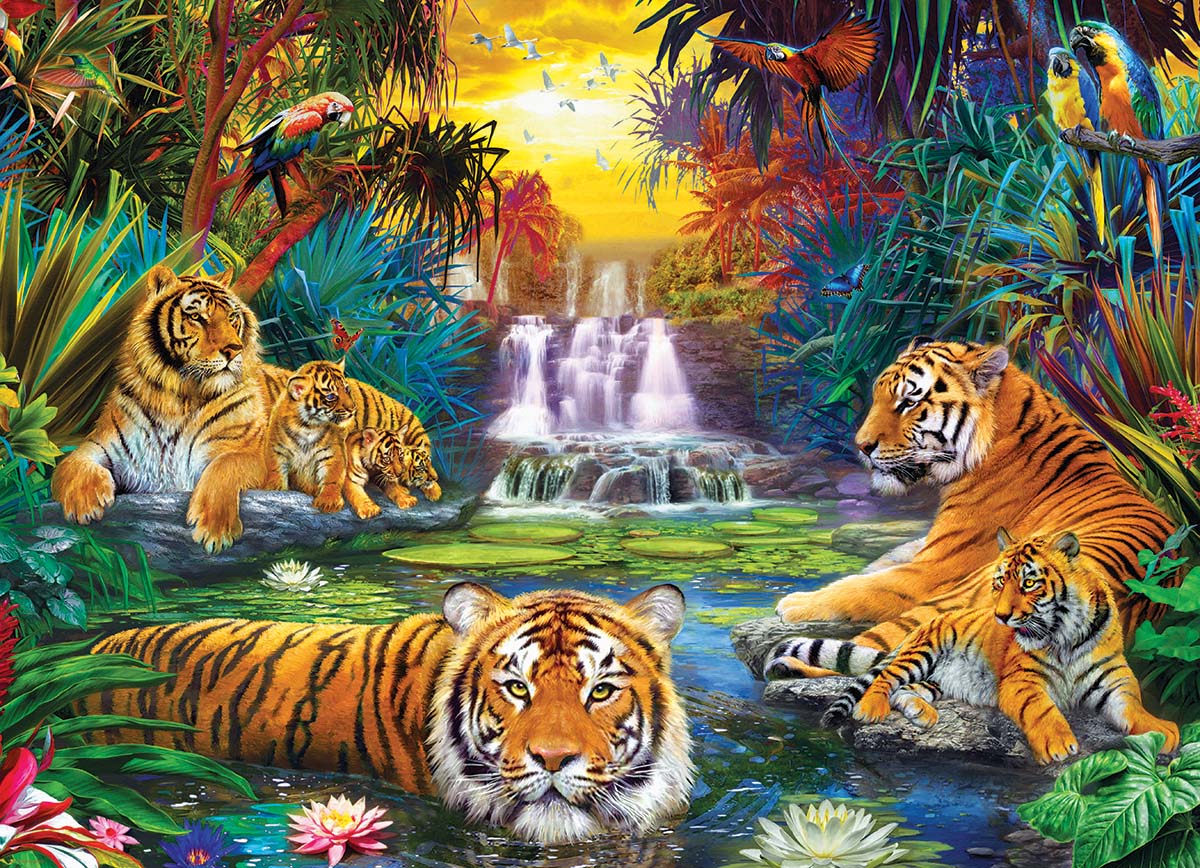 'Tiger's Eden' | 500 Piece Puzzles | Eurographics
Need more than just a jigsaw puzzle to have a family fun filled night? Don't make picking a board game become a hard thing to do as there are hundreds to choose from that aren't too hard for your kid's age, or one that you detest playing. Although at times, selecting a game for family fun night can be a little tricky if you have kids at different developmental stages. Begin by playing one that your youngest child would definitely play. Scrabble is a popular game that's been loved by families for generations or even a Monopoly type-based game. Think "off the board" a bit and you're able to utilize the letter tiles to help youngsters become better spellers or great accountants.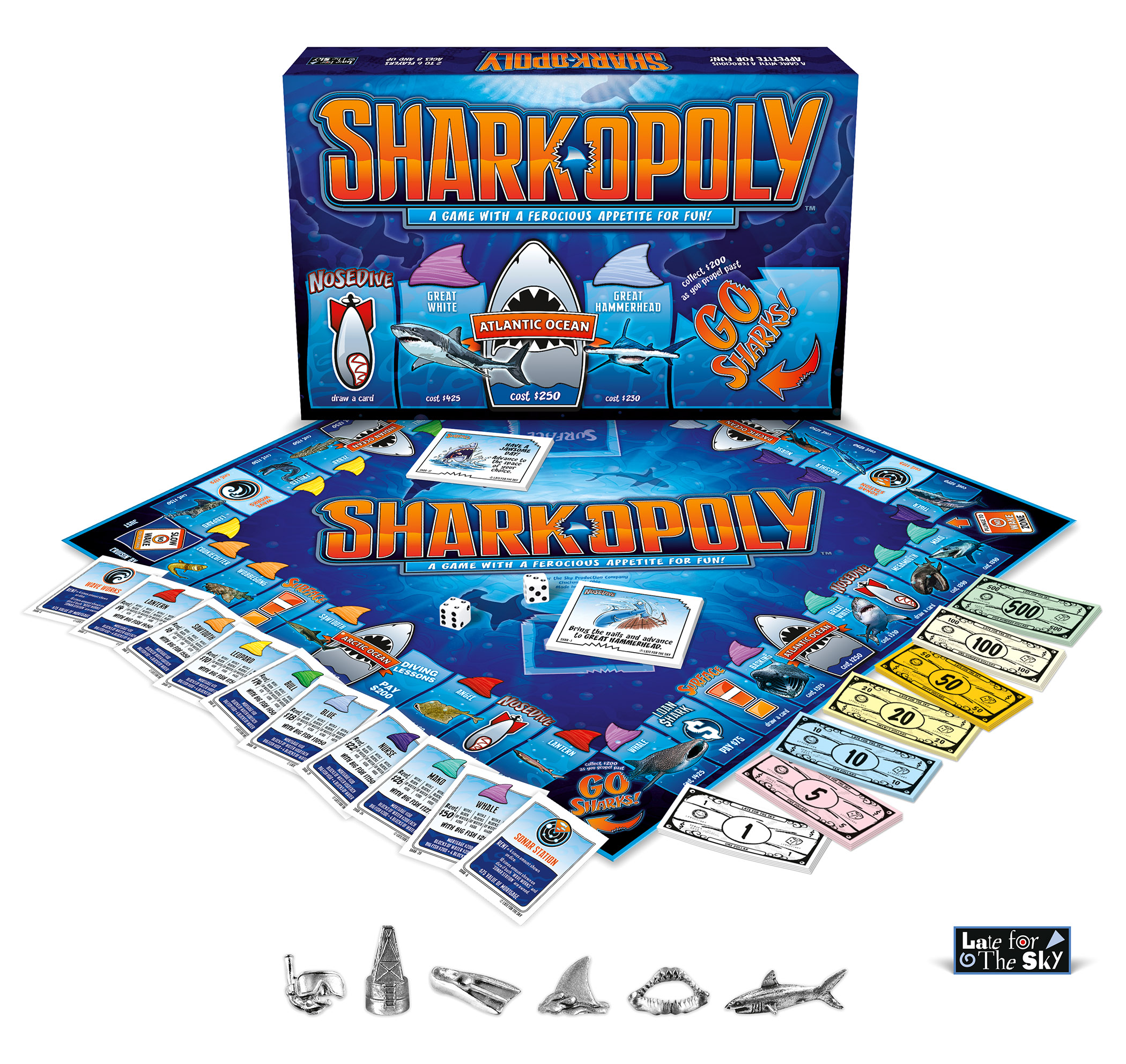 'Shark-Opoly' | Late for the Sky
Family fun night isn't always at home and carrying a 500-piece puzzle or big board game can sometimes be nerve-wracking as you don't want to lose any pieces. A perfect game for this is the Family Charades card game. In this game you can act out almost anywhere and it's packed with over 300 charades, of varying difficulty and your whole family is sure to be entertained!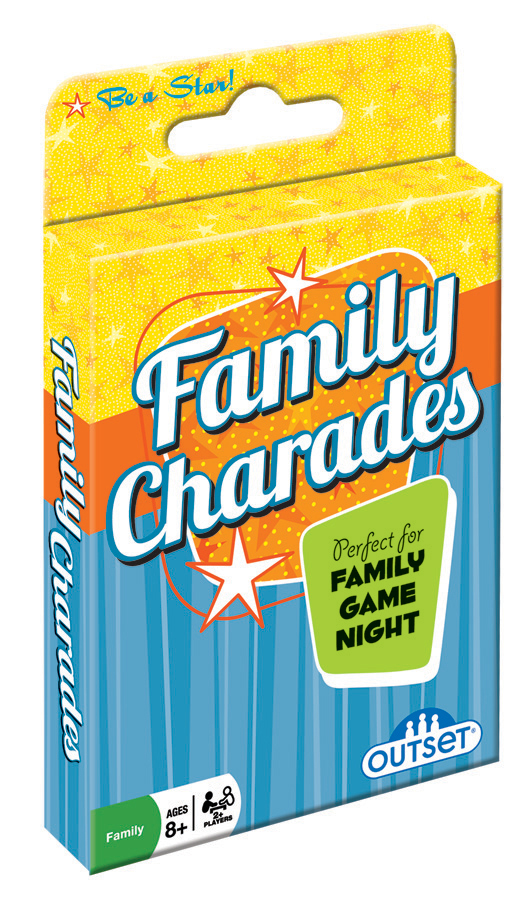 'Family Charades Card Game' | Outset Media
Whatever is done during Family Fun Night, the best thing is that the whole family is together making memories. Rather you put together a 500 piece puzzle or play a board game, those memories will last a life-time! We wish you all good health!