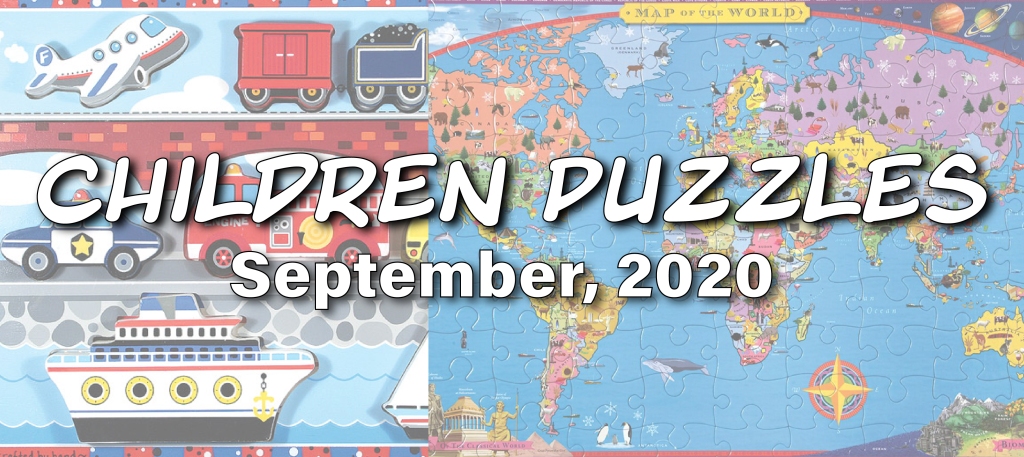 Children Puzzles – September, 2020
Growing up, my family and I would always do something together whether it was playing a board game or watching a movie but the best time I would ever have would be putting together a puzzle. Since you have to work together to complete a puzzle, most of the fights I had with my brother or sister would suddenly be over as we started to put together a puzzle (although some arguments would be sparked from what kind of puzzle we would want to put together in the first place). Now that I have nephews, nieces and even a son of my own, I've started to introduce puzzles to them so they can have the same experiences that I did growing up in the Southwest Suburbs of Chicago.
I love completing a jigsaw puzzle with others as it is exciting but putting together a puzzle with your little ones has an amazing experience that you cannot get from anything else. From bonding with one another to teaching them about something you or they have an interest in will bring you closer together. Plus, we all know, the satisfaction of solving a puzzle is great for motivation and confidence.
While assembling a jigsaw puzzle can be relaxing at times, it can also teach your younger one valuable skills from hand-eye coordination to knowledge about the world. Puzzles make learning a fun experience not only for them but for the whole family as it mixes entertainment and learning. Additionally, doing jigsaw puzzles helps develop skills in your children that they will soon use from reading, math, and logic because all of these things share a theme of patterns. The brain looks for patterns in the world, and jigsaws are a perfect example of this! But how do you pick a good puzzle for your youngster? I want to help with that by showing you a few puzzles that I love myself.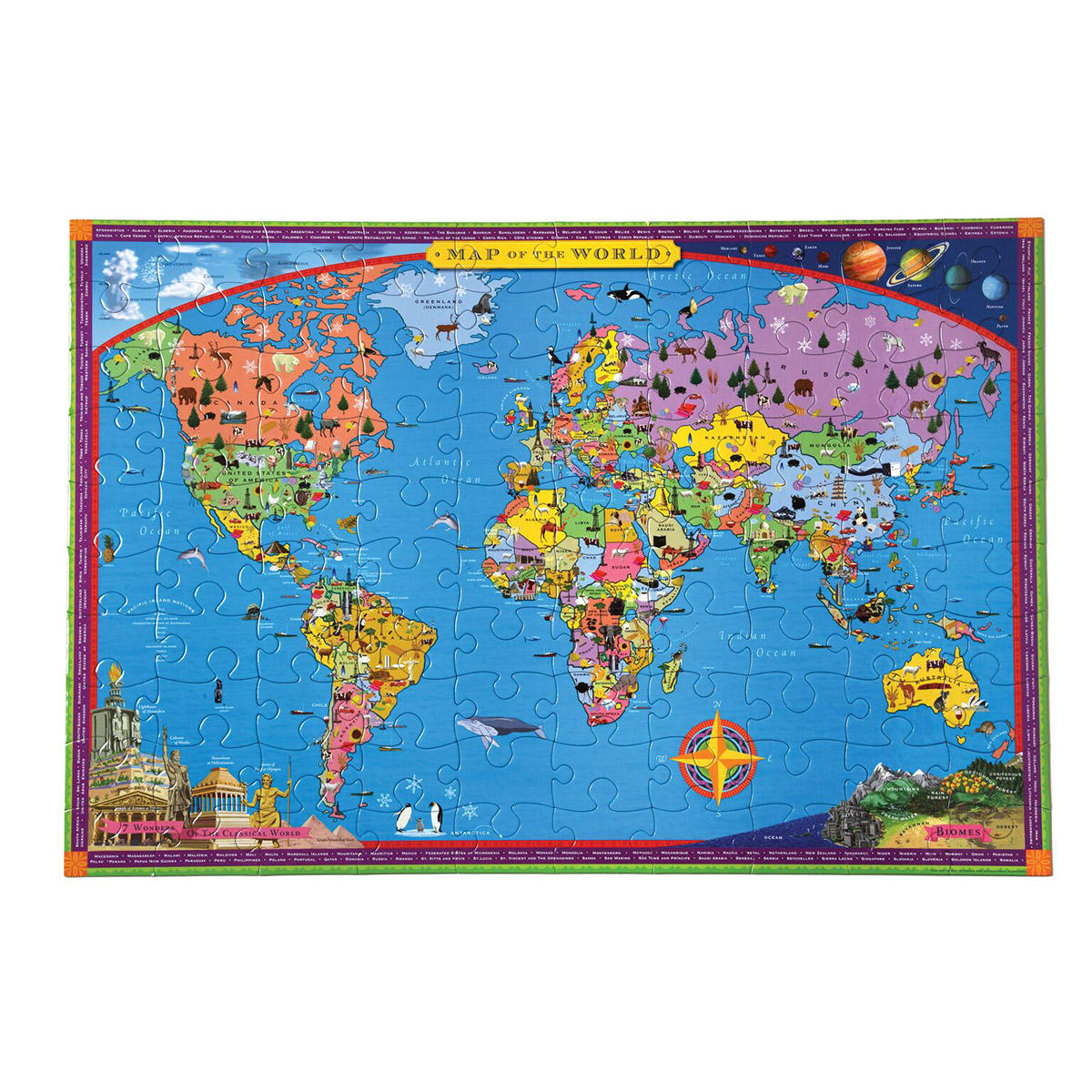 When you first start learning about geography, it can sometimes be tough to know exactly where everything is at. Depending on how much coffee I've had that day, I can sometimes forget which direction a country is. Encourage learning about the world map through this 100-piece jigsaw puzzle. Displaying bright colors, familiar images, and scenes of the certain country helps explain where we all live.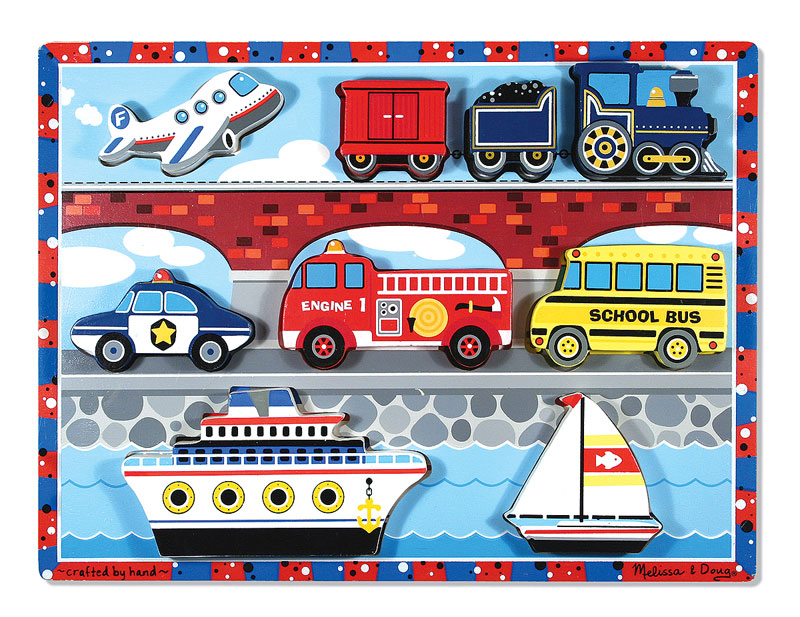 Who doesn't love vehicles from all over the world from trains to firetrucks? Featuring nine easy to grasp wooden pieces, this Melissa & Doug puzzle will bring the images to life as you assemble each brightly colored piece.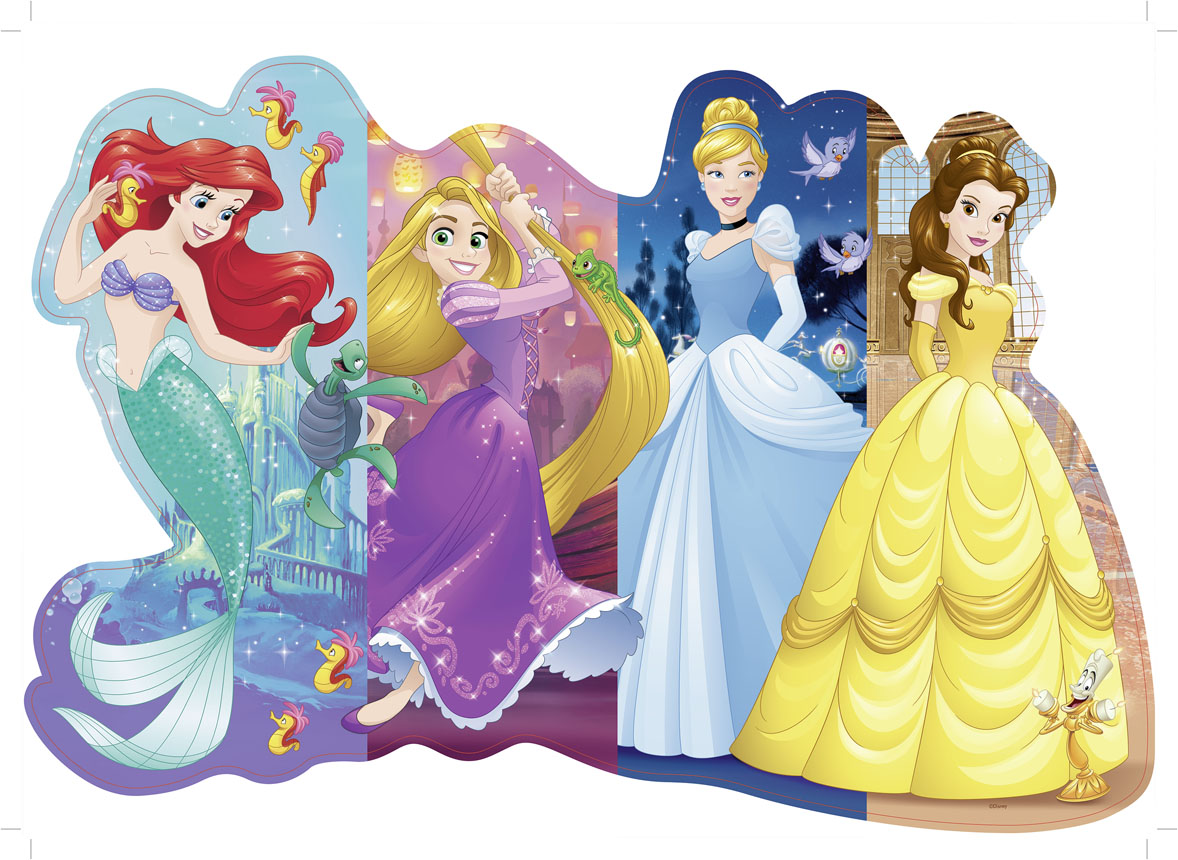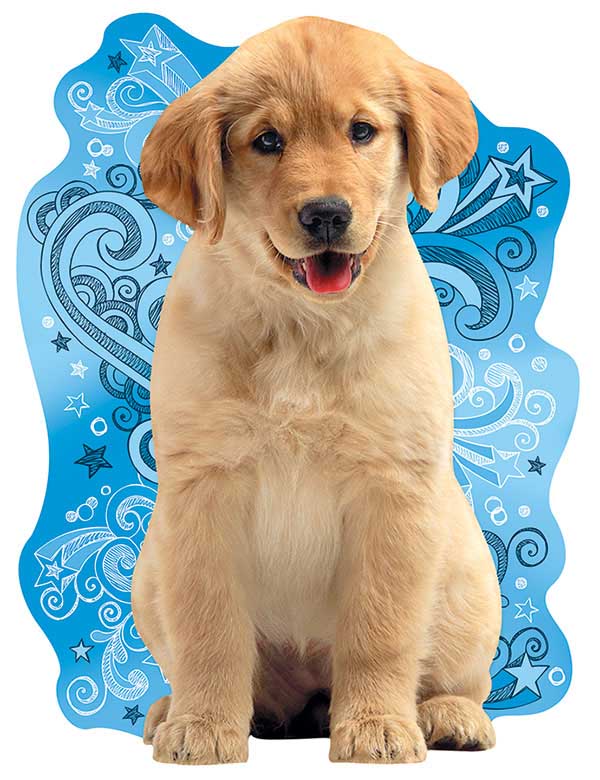 We've all put together a puzzle on the kitchen table, but have you put together a floor puzzle? As you complete one of these shaped puzzles, you'll start to bring the image to life from puppies to Disney princesses. Your excitement will start to increase as you put each piece in it's place, until you get the complete satisfaction of completing the jigsaw.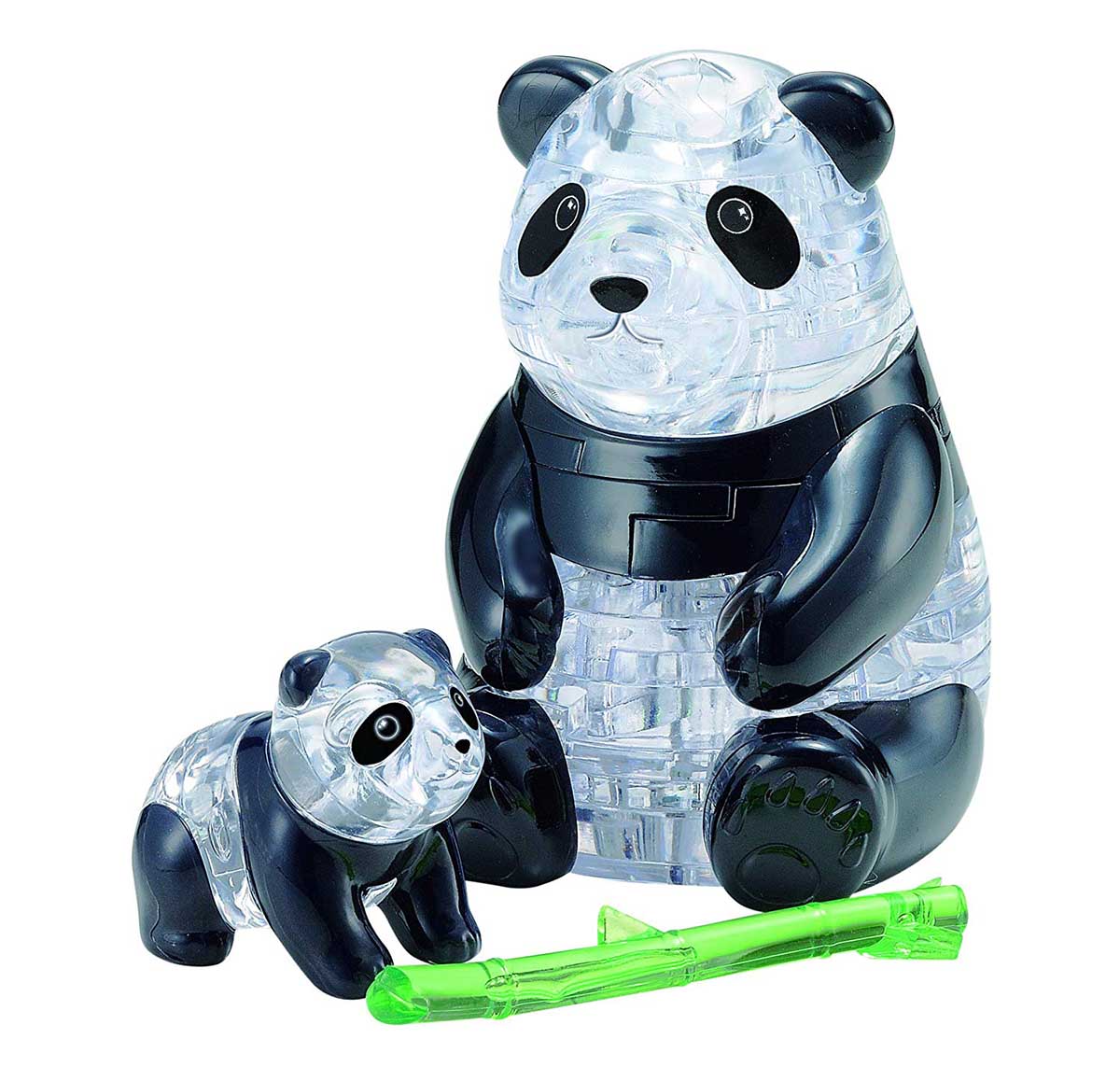 Now if you have older children and teens, some of the younger aged puzzles won't be entertaining to them. Not to worry, one awesome puzzle that I loved putting together was a 3D Puzzle from University Games. One of my favorites are their crystal puzzles. Each piece locks together creating the image and truly bringing it to life. The company also has various sized and piece count 3D puzzles from your favorite Harry Potter building to your favorite animal.
These featured puzzles are ones that I have either put together with family or ones extremely close to what I have put together as they are no longer available. However, no matter what jigsaw puzzle you decide to put together, there is a puzzle for everyone in the family from various sizes, piece counts and themes. Discover the puzzle of your dreams and start creating memories that will last a lifetime. Put down the remote, your phone and have some fun building with your loved ones.