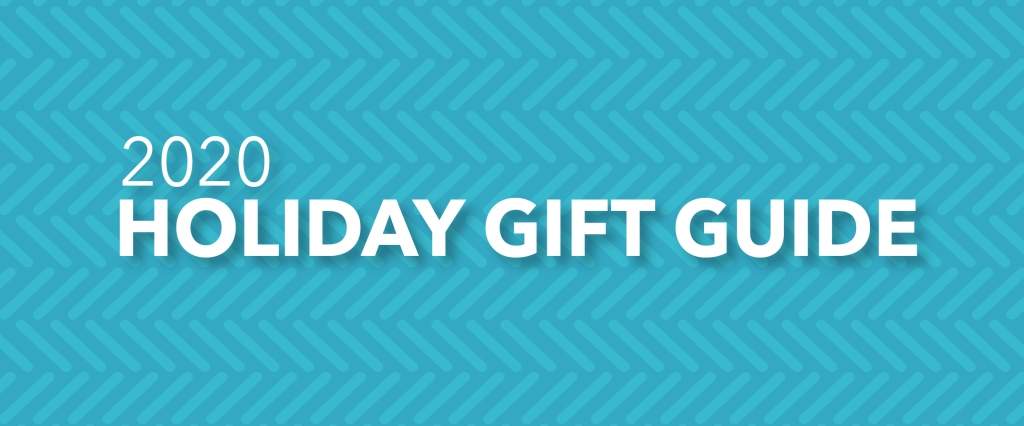 2020 Holiday Gift Guide
The holiday season is upon us! And what is the best thing about the holidays? Exchanging presents! Everyone loves gift giving. The joy of knowing just what to pick for that special someone, the wonderful anticipation of knowing how much they'll love your gift, the satisfaction of knowing you've made someone's life a little bit happier, right? WRONG! Gift-giving is one of the most stress-inducing activities ever! It's terrible! Wracking your brains at a million different stores, the horrible anxiety of wondering whether they'll actually like your gift, the sheer humiliation of receiving the same thing from them a year later…REGIFTED! Well, never fear! Diane and I are here to guide you towards the best puzzle gift ever! Never again shall you fear the regifted, your offerings will be the most sought after at the next White Elephant party and Cousin Jennifer can have a seat as you take your rightful place as Best Gifter of the Family.
Gradient Puzzles
Do you know someone with a love for beautiful colors and rainbows? Gradient Puzzles are a great addition to any puzzler's collection. There is something so beautiful and relaxing about the gradual change of one color into another one.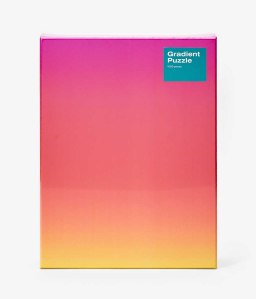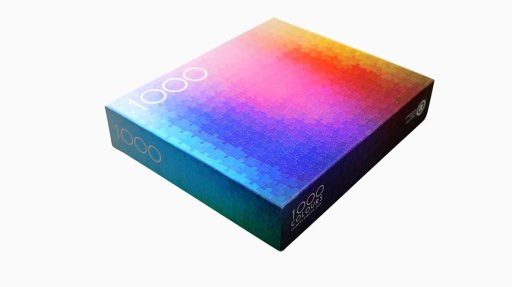 Is the idea of 1000 pieces of amorphous color too anxiety-inducing? Try an atypical gradient made up of objects or shapes! These puzzles give the same gradient experience with distinct lines and borders.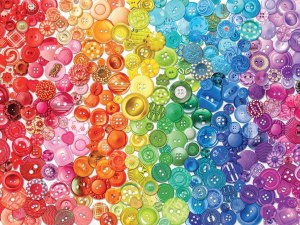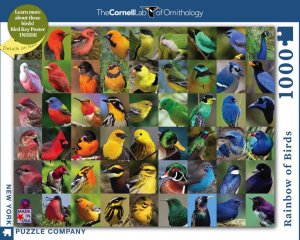 Kids Puzzles
Get kids puzzling early! Puzzles help develop hand-eye coordination, perseverance, and problem-solving skills. The key is to choose the right puzzle for the correct age. You know your giftee best, so do your research and choose the correct level. Being given a puzzle that is too hard for their skills can actually be harmful to their self-esteem.
Knob and chunky puzzles are best for toddlers.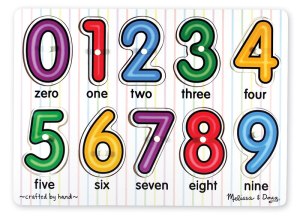 Children ages 4-5 can start assembling large piece puzzles around 25-50 pieces.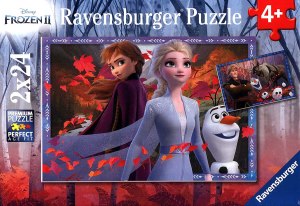 6-8-year-olds should be able to solve 100-250 piece puzzles.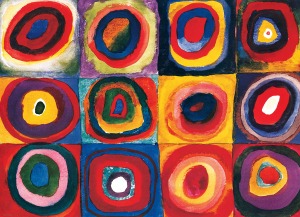 9 and above can usually handle 300+ piece puzzles, depending upon their experience and development level.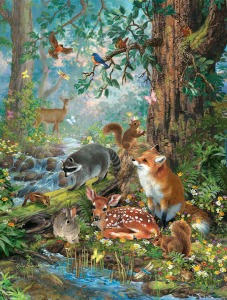 Puzzles are also a great way to bond with youngsters in your life. The family pieces offer various sized puzzle pieces which are ideal for families who puzzle together.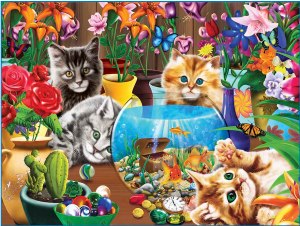 Shaped Puzzles
Shaped puzzles are a great idea for puzzlers who've lost that puzzling feeling. They are surprisingly tricky and offer a change of pace from typical rectangular puzzles. There are a ton of categories in the realm of shaped puzzles; 2-D shaped, 3-D shaped, and even metal sculpture models!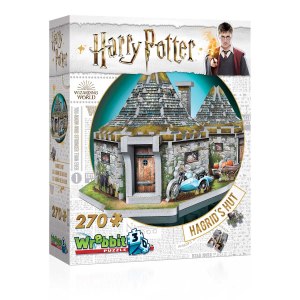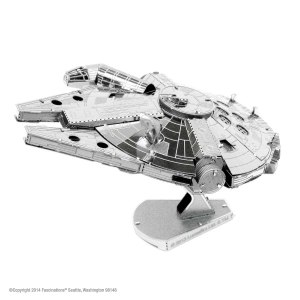 Diane just did a great review of a popular shaped puzzle from Madd Capp, and bonus! They also offer some great kids' puzzles.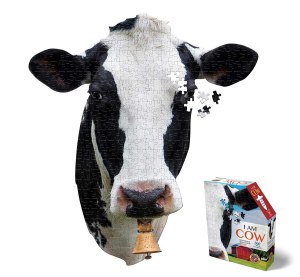 Fine Art Puzzles
Does your puzzler have more discerning tastes? Does the idea of a Disney puzzle fill them with dread? Never fear, enter fine art puzzles! There are many brands that offer high-quality images of fine art both traditional and contemporary.
The array of fine art puzzles has something to please every style. If you like art that is imaginative and free from rational control, check out surrealism.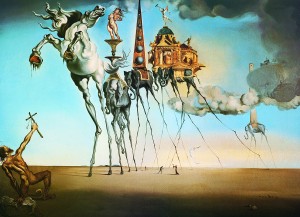 A significant shift in art styles happened during the Renaissance period. During this time, there were developments in philosophy, literature, music, science, and technology. This led to the art style that applied contemporary scientific knowledge. One of the most famous works is Michaelangelo's Sistine Chapel Ceiling.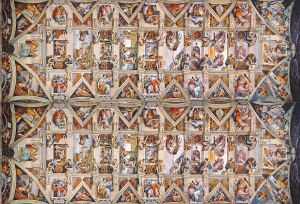 For more contemporary art, a style we love is the Harlem Renaissance. During this time period, there was a newfound appreciation of black artistic and aesthetic culture. Pomegranate is a fantastic brand. Archibald Motley, one of the major contributors to the style, represented the vibrancy of African American culture with his colorful chronicling of the African-American experience during the 1920s and 1930s.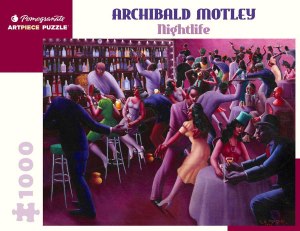 Collage Puzzles
Many puzzlers (Gaby being one of them) love a good collage puzzle. These range in style from tile collages to whole puzzle style ala Shelly Davies. The best part about tile collages is it's like putting together several mini-puzzles to create the full image. It's a nice change of pace from a single scene.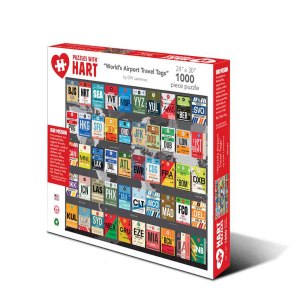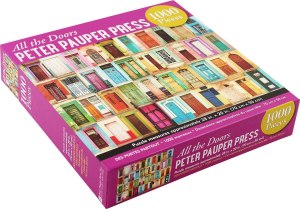 If you're more into a challenging collage, no one does it better than Shelly Davies.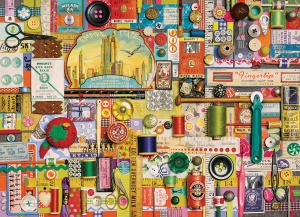 Collages can also be an assembly of images that relate to each other in some way to create a single work. Usually with puzzles, we see things like donuts, candy, ice cream, or even fancy bowls.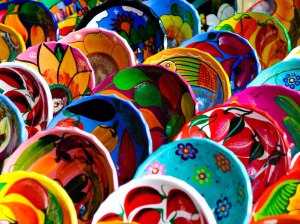 Holidays
We'd be remiss to have a holiday gift guide and not include any holiday puzzles! Puzzle Warehouse's holiday puzzles include several major US holidays: Thanksgiving, Mother's Day, Father's Day, Fourth of July, and more. We've selected a couple of our favorites.
Adding a little humor to Christmas, Christmas on Ice has so much activity going on and is fun for everyone. The image features a brightly colored busy village all ice skating during the busy Christmas period.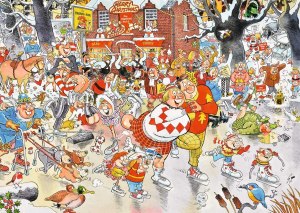 Featuring art by David MacLean, Winter Playground would be a fun puzzle for New Year's Eve. I can just imagine sitting at home watching the ball drop in Times Square while putting this puzzle together.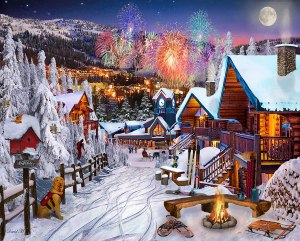 Another winter holiday is Valentine's Day – Paul Heussenstamm's Tree of Lovers is a beautiful depiction reminiscent of romantic love.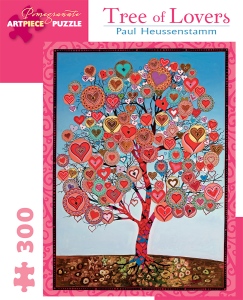 Accessories
As we all know, accessories make an outfit! The same goes for puzzling. Well, not really, but you get the idea. There are numerous storage options for puzzlers with limited puzzling space, such as caddies and roll-up mats.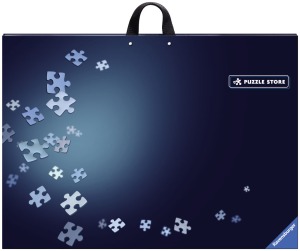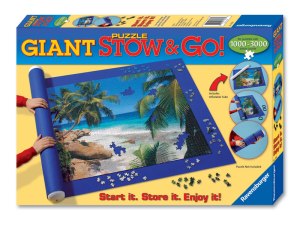 Sorting trays are a must-have for those puzzlers that like to sort their pieces.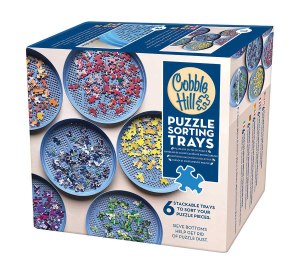 If your puzzler enjoys preserving their puzzles, there are glues and tapes for just such a thing!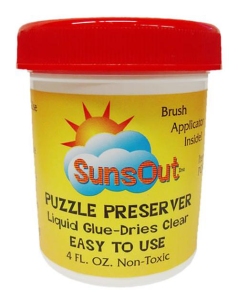 And we can't leave out our new favorite and innovative accessory, the Puzzle Scoop! You can use the scoop not only to move puzzle sections, but it also magnifies AND has a built-in LED light. Absolutely brilliant!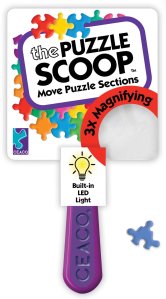 So, we hope the suggestions above will help you in your search for the perfect gift for your puzzler! Puzzle Warehouse also groups their puzzles by category and has a holiday guide of their own. They are also having their biggest sale of the year on Black Friday, buy 3, get 1 free, no limit on freebies for one-day only so start shopping now!
Happy Puzzling!
Gaby @puzzlepastime
and
Diane @bizzlespuzzles