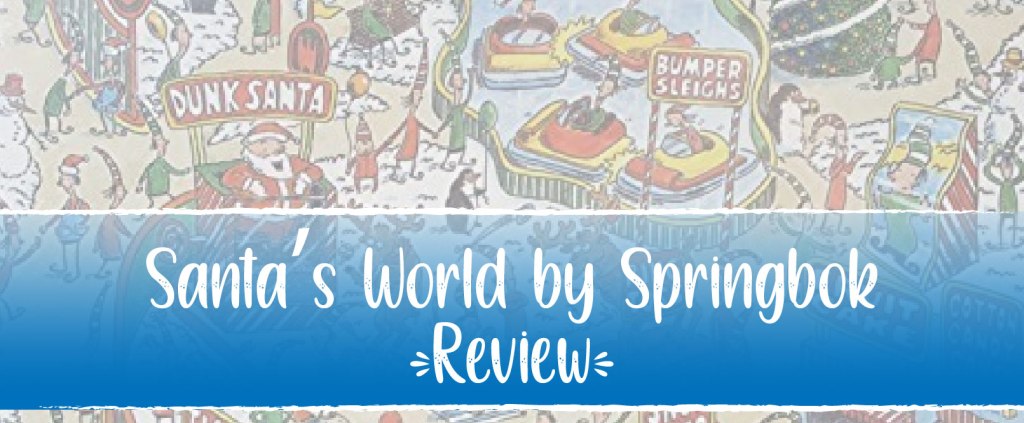 Santa's World by Springbok Puzzles
Hello, Puzzle Friends! As promised, I'm back to talk to you about Springbok Puzzles. If you're an avid puzzler, (and since you're on this blog, I'm going to assume you are,) you've more than likely assembled a puzzle by Springbok. I'd like to think of them as underrated gems. They're not as fancy as Ravensburger or Clementoni, but I adore them and think everyone should try at least one.
Springbok was founded in 1963 by Robert and Katie Lewin. How amazing is that? They've been producing puzzles for almost 40 years! Mrs. Lewin drew the die designs herself, and each puzzle was a unique design. Springbok was acquired by Hallmark in 1967 and they sold them exclusively in Hallmark stores from 1967-2001. In 2002, Hallmark decided to stop producing Springbok puzzles, but there was a huge letter writing campaign by fans asking Hallmark to continue production. Hallmark then entered into a partnership with Allied Products Inc. and rest in history! I look for a lot of puzzles in thrift stores and the coolest puzzles that I have found, by far, are vintage Springboks. The oldest one that I found was from 1968 and the box and puzzle were hexagonal shaped. I have also seen vintage Springboks that come in round boxes.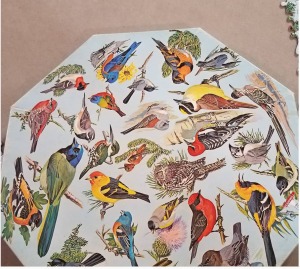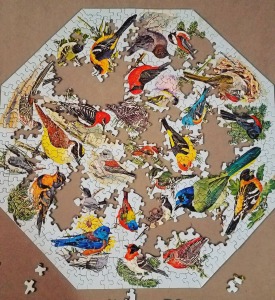 The puzzle I worked on recently was another thrift find called Santa's World. It is a cute 500 piece puzzle and the publication date is 1995. The boxes aren't round or hexagonal anymore, but the standard square. I actually find the boxes kind of flimsy and they always seem to be way to thin for the amount of puzzle within.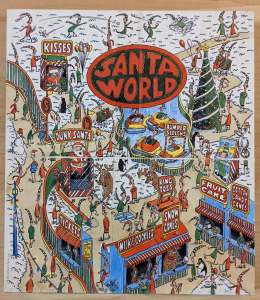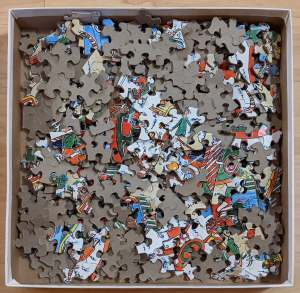 However, that is where the cons end, at least in my opinion, because I love everything about the actual puzzle. Springbok knows how to make an amazing puzzle. I absolutely love the bonkers way they decide to do their borders. Every single Springbok that I have done has never had a typical border. Their borders have pieces that just touch each other, but don't connect. They have pieces that are inside pieces, but contain a sliver of border. I think it's laud of fun and make the puzzle just the right amount of challenging. I always start with the border, but have to abandon it at some point, because I have never found all of the border pieces in one go.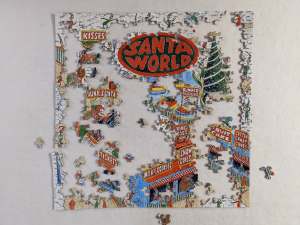 The other things that I enjoy about Springbok are their puzzle pieces. They are big, chonky, and random shaped. I know most people like their ribbon cut, but I am a fool for random shaped pieces. It makes the puzzle more interesting for me. Springbok pieces are also matte and the fit is divine. I have picked up many a Springbok with one hand.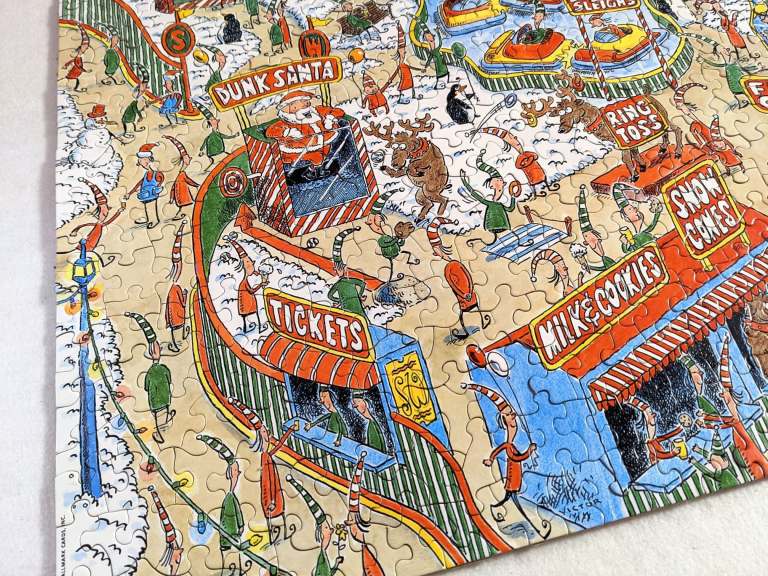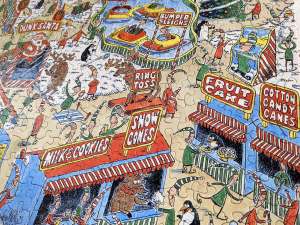 Unfortunately, Puzzle Warehouse doesn't have any Springboks in stock at the moment, but they do have a bunch of other comparable brands. I find that SunsOut is very similar to Springbok. They also have random shaped pieces, unusual borders, and have a similar finish. Also, SunsOut has some great shaped puzzles.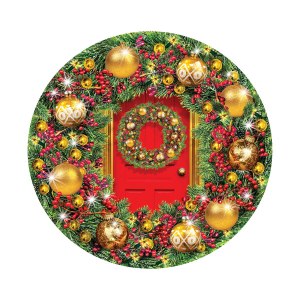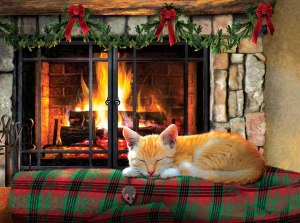 I also feel that Dowdle or Vermont Christmas Company would be good substitutes. The pieces are a bit smaller, but are a lovely mix of random and ribbon cut, the finish for both puzzles are matte, and the images are quite fun.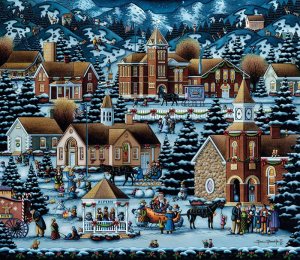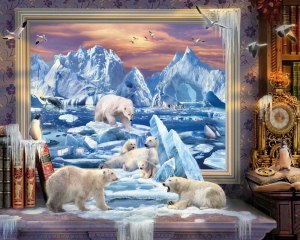 That's it for this year! Hopefully next year will be better for everyone. Be sure to check back in January and see what puzzles we're talking about. Have a safe and happy holidays!
Gaby @puzzlepastime