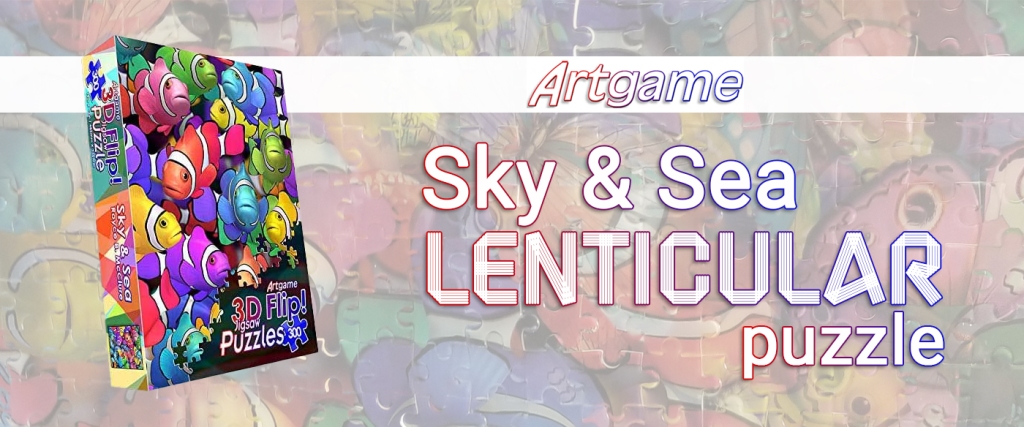 Artgame: Sky and Sea Lenticular Puzzle
Have you ever stepped completely outside of your comfort zone and tried an incredibly unique puzzle? That's exactly what I did recently. On Black Friday, I spent far too long browsing the Puzzle Warehouse site to take advantage of the great deals. One of the puzzles I picked up was a lenticular puzzle from Artgame called Sky & Sea.
Artgame is an artist-owned business. I've mentioned that one of the things I really love about jigsaw puzzles is the ability to take a close and interactive look at the artwork. Artgame features the work of Royce B. McClure – even if you don't recognize his name, I am sure you know his art. His work is featured on many puzzles, including the world's (previous) largest puzzle Life.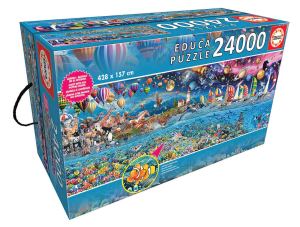 The box of this intriguing puzzle states – "These lenticular puzzles will keep even the best of puzzlers puzzled for hours." I'll be honest before I opened the box, I was sure it would take me about an hour because it is only 300 pieces. WRONG!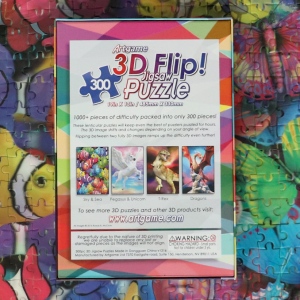 Because of the 3D shifting image, I had to move around frequently. I tried to focus on the fish during assembling because there were larger sections of color. The butterflies are more detailed and a little harder to make connections with the shifting image.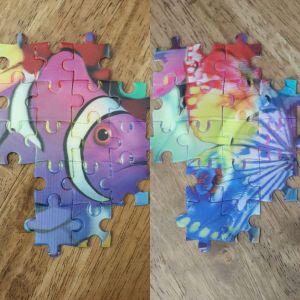 I originally did not sort, then sorted by color, and finally resorted to shapes. Using shapes to put a puzzle together is hard for me. I am not the best at spatial recognition, so I do tend to rely more on the colors than the piece shapes when I am putting a puzzle together.
The pieces have lenticular plastic on the top layer, which is where the magic of the movement and depth comes from. The Artgame puzzle pieces snap into place – with a very loud and satisfying click. It's a completely different noise and tactile experience than cardboard pieces.
The pieces are thinner than standard at 1.5 mm, but because the top layer is plastic there is no loss of quality. In fact, these pieces were amazing – well cut and no layer separation or fraying. Also because these are not cardboard you can delight in the lack of puzzle dust.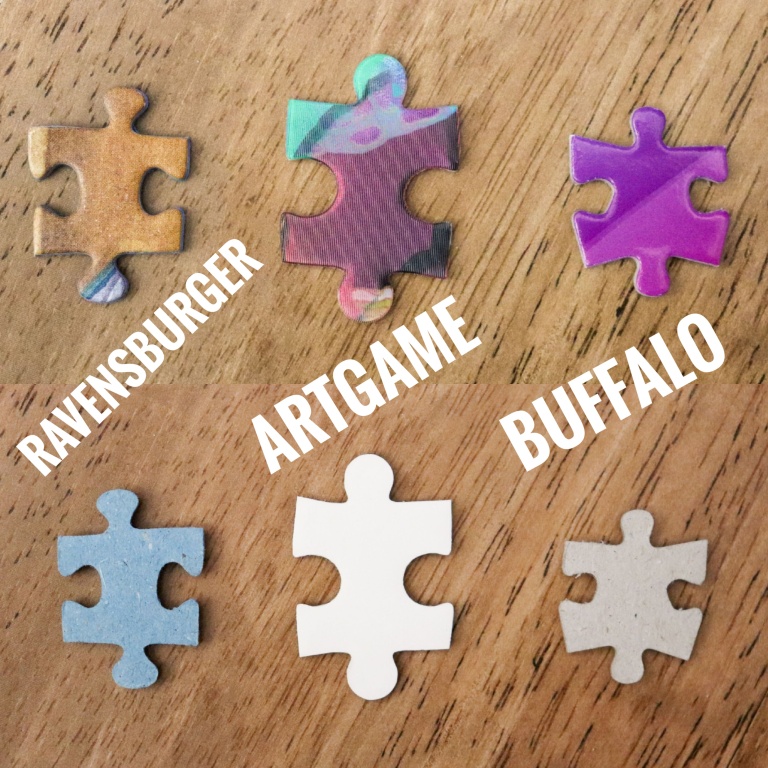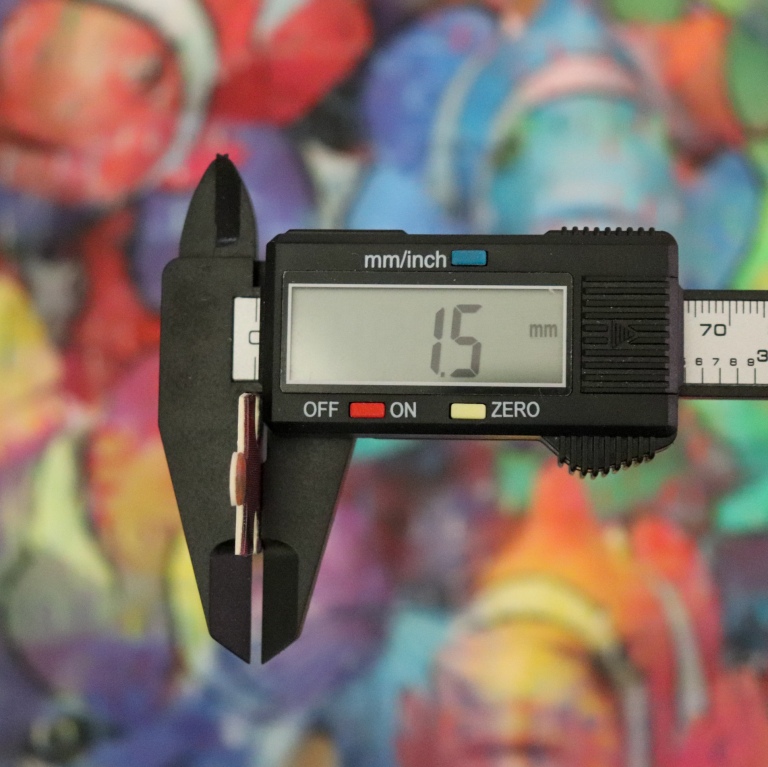 Be sure to check out my time lapse video to see my completion strategy.
If you want to give Artgame a try, check them out on Puzzle Warehouse. While the Sky & Sea is sold out for now (they have more coming in on February 1, 2021) , you can find a similar style lenticular puzzle that flips between a Pegasus and unicorn (called, not surprisingly Pegasus and Unicorn). The Pegasus has the more beautiful sky I have ever seen – and that will be a great starting point! I loved the challenge of the lenticular puzzle!
If you're not quite ready to try a lenticular puzzle but enjoy butterflies and clownfish, Puzzle Warehouse has you covered! Here are a few suggestions:
Happy puzzling!
Diane aka Bizzle's Puzzles