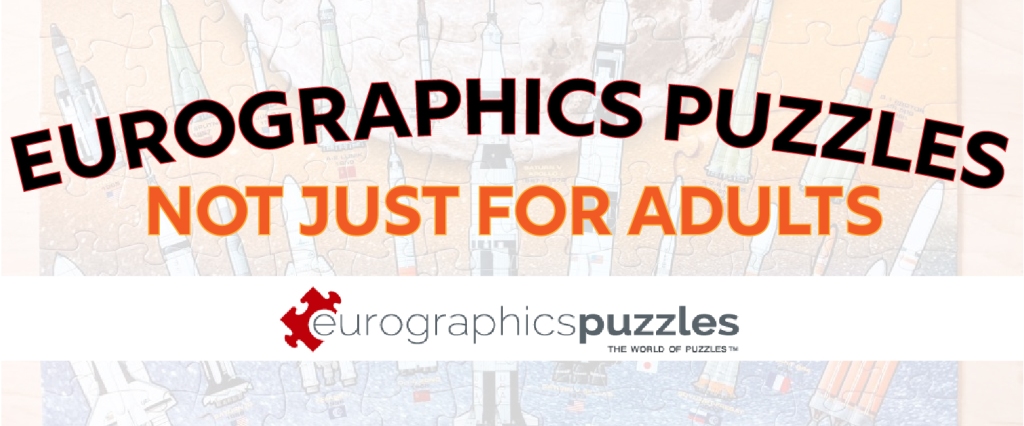 Eurographics Puzzles- Not Just for Adults!
Hello, Puzzle Fans! I hope today's blog post finds you happy and healthy. My family had a pretty spectacular Christmas. We had each other, good food, and of course, puzzles. My husband gifted me many, many puzzles that I carefully curated for him to buy for me. I made sure to act appropriately surprised and gracious. My children (ages 6 and 8) also leveled up their puzzle game, in the form of 4 100-piece puzzles. Around Thanksgiving, my kids announced (out of nowhere, mind you) that they wanted puzzles. Of course, they had not touched any form of puzzle since I gave their 25-piece ones to Goodwill about 2 years ago. Luckily for me, Puzzle Warehouse had announced their buy 3, get 1 free sale, and I said, DONE AND DONE! I perused their appropriately title "children's puzzle" section and was really surprised at the great selection that Eurographics had! I actually had no idea that they had a line of children's puzzles, but then again, up until a week ago, I thought that they were a European brand when they are, in fact, Canadian. The more you know, right?
So, as I said, I decided on 4 puzzles. The first one was Eurographics Rockets. This was the first one chosen by my 8 year old. He opened his up Christmas Day and got right to work putting it together with minimal help from me. The second puzzle he chose was Trains. He was able to this one by himself while I just kept him company. I also got to listen to endless bits of train trivia. At least it was a break from Minecraft stories. I believe as of writing this, Rockets is still in stock, and there are a number of vehicle puzzles in stock as well.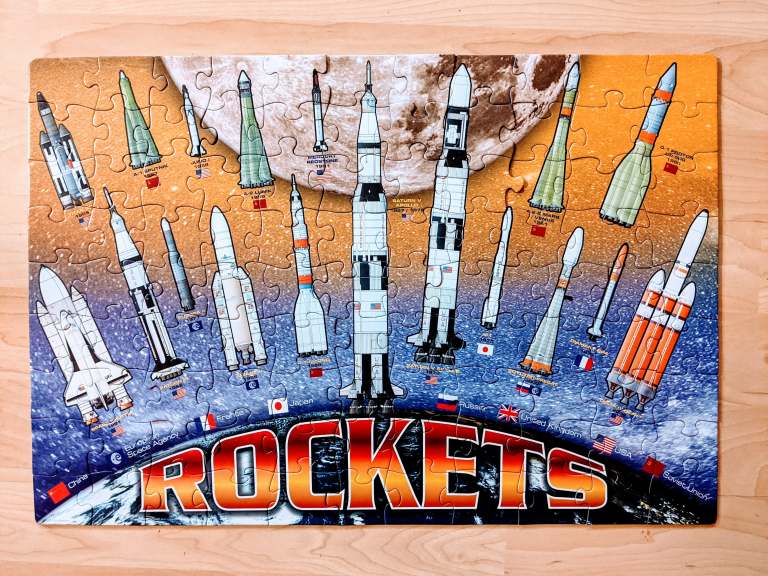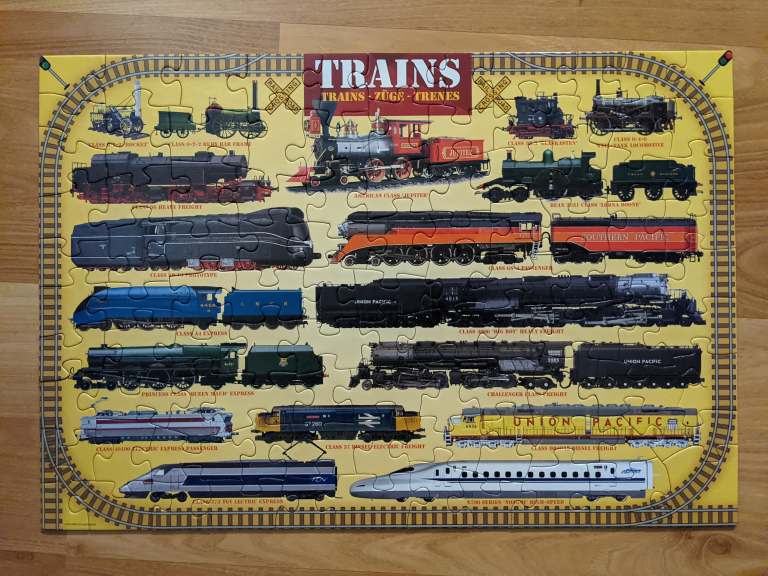 My youngest chose Sharks and Emojicolors. I helped him out a lot with Sharks. It was definitely a tricky one for a 6 year old. There were a lot of similar colors with the sharks and the reef border was a little confusing for him. He loved the one on one time that we spent together though, and kept up an endless commentary on which shark he thought was the coolest. I actually wasn't around for the Emojicolor assembly. Apparently, the kids assembled it together by themselves. My 8 year old said that the colors made it super easy. The fact that they assembled it by themselves and without complete mutual annihilation taking place is mild blowing to me. I'd buy more just for that alone! Both Sharks and EmojiColors is stock!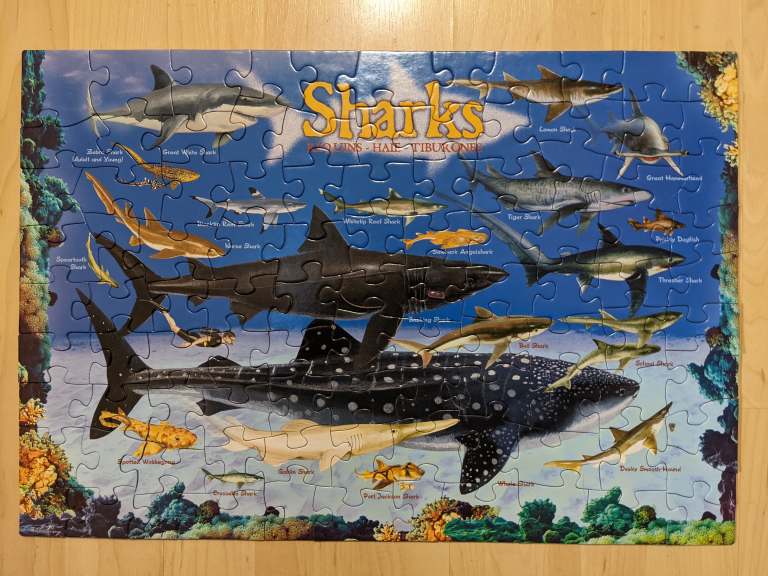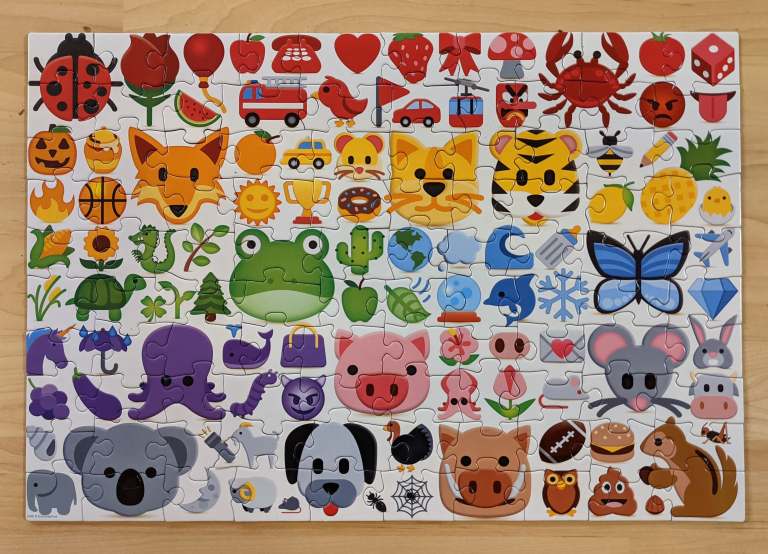 I was very impressed with the quality of the puzzles. The box measures 8″x8″x2.5″. There is a full size image on the top and the pieces are sealed in a plastic bag. The pieces are well made and we didn't have any constructional issues. They measure about 1.8mm in thickness and are a nice, comfortable size for big and little hands. The finish had a slight gloss, but nothing that presents too much of a glare. If you look at the top middle of the Shark puzzle picture, that is the extent of any glare that I saw. The puzzles fit together well. I was able to pick them up and move them to a different room. The pieces are a not a standard ribbon cut, but definitely not random. They are a nice start to help kids notice that you can find pieces not just by color, but by shape too. I really enjoyed the images on these puzzles. Everything is nice and clear and my kids LOVED how the puzzles had labels. The finished puzzles measured 19″x13″.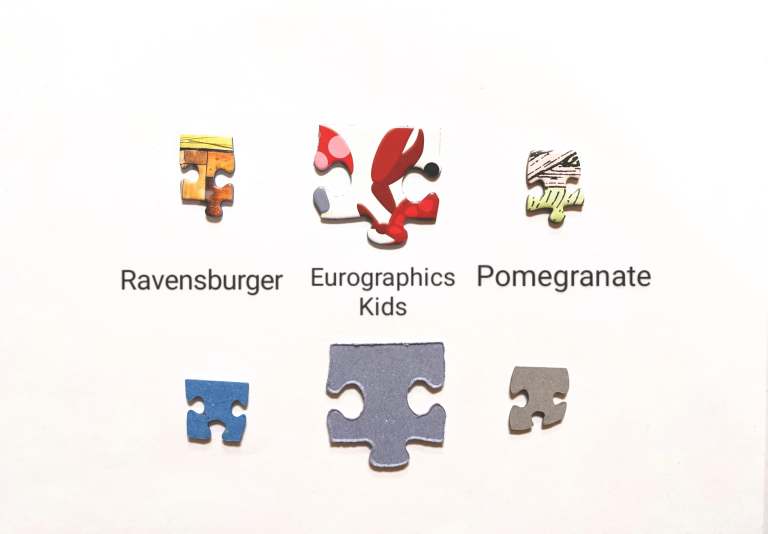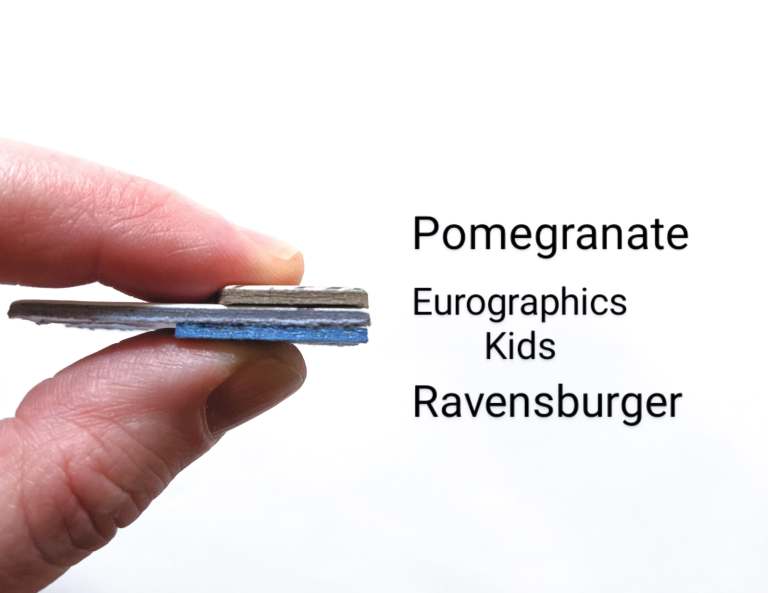 I am a huge proponent of starting kids on puzzles early. It helps with their concentration, fine motor ability and problem solving skills (just to name a few things). The key factor is choosing an age appropriate puzzle. Eurographics has child appropriate puzzles from 35-200 pieces. What I really love about them is their range of images. They have everything from cartoon puzzles to fine art puzzles! Remember, you know your child the best. If Eurographics Kids puzzles are too simple, move them up to an adult 300 or 500! Just make sure not to get them a puzzle above their ability. The last thing you want is for a child to feel bad about themselves because they can't finish a puzzle. You can also use the time to bond with your child. Both my kids told me that the best part about putting together their puzzles is the time I spent with them.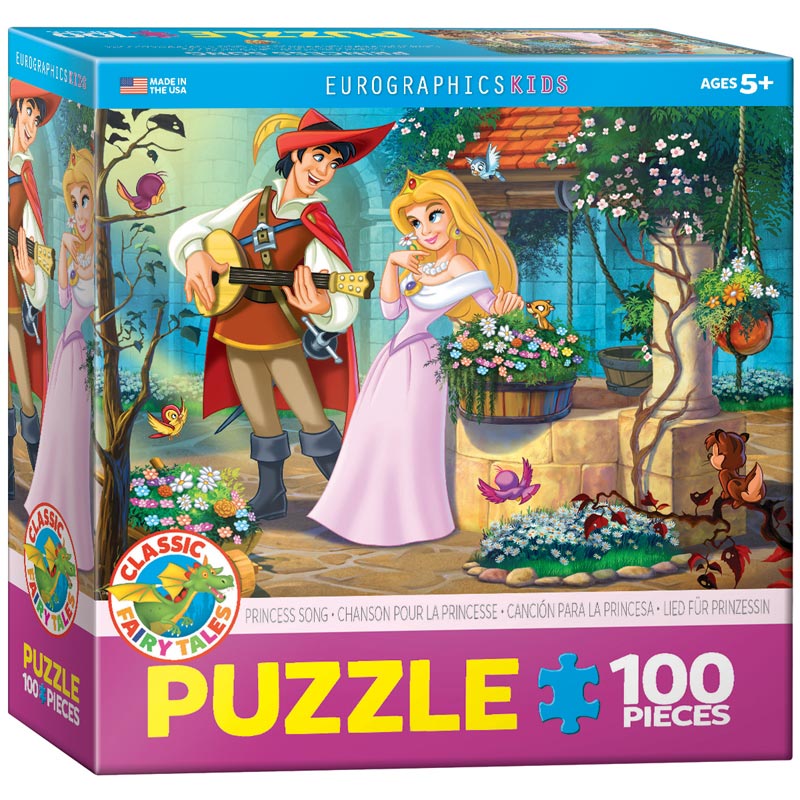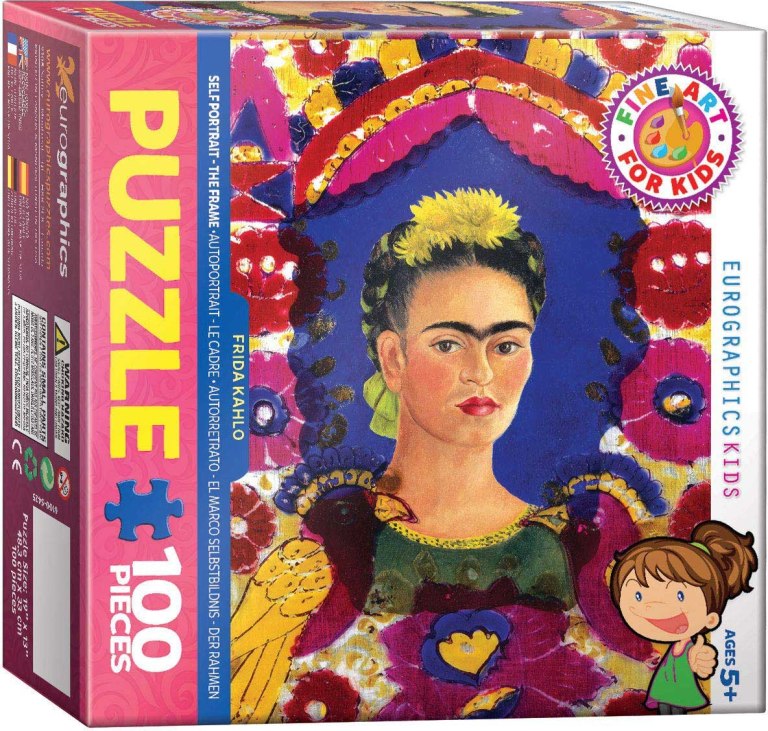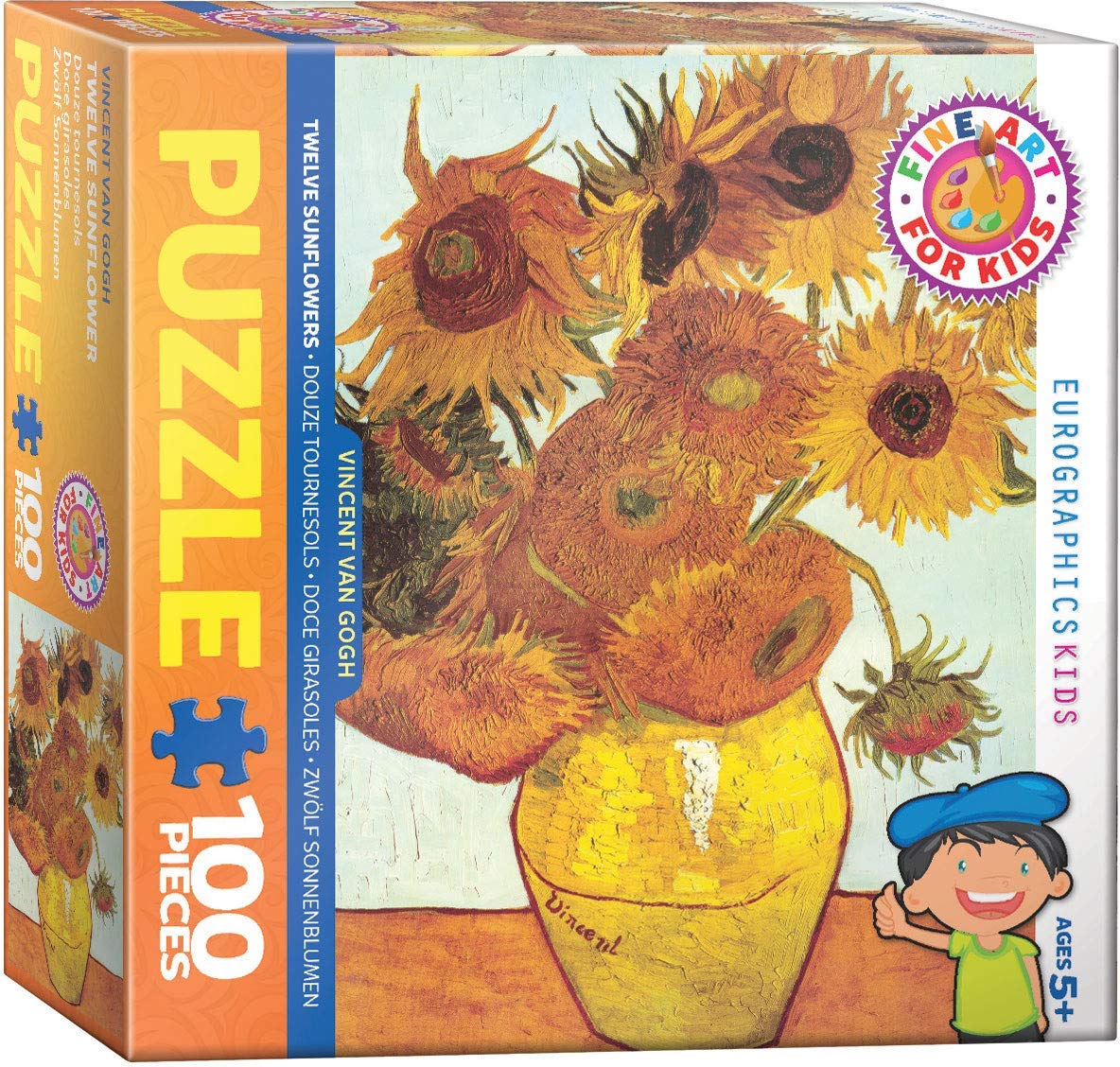 Happy Puzzling!
Gaby @puzzlepastime