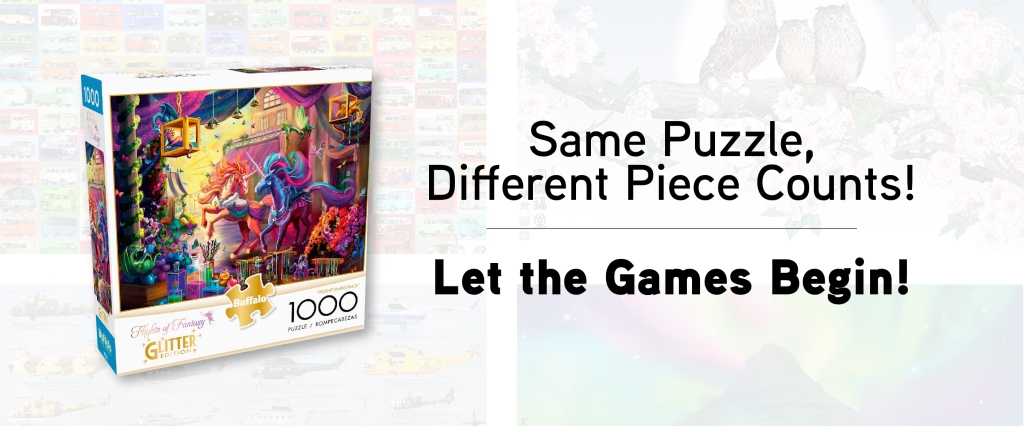 Same Puzzle, Different Piece Counts!
Let the Games Begin!
Imagine a house full of bored people. They've been snowed in, rained in, or quarantined for what they say has been a gazillion years. I know, it's hard to imagine, but stay with me here. What could you possibly do? . . . How about a puzzling contest? Finish your puzzle first and win a prize!
But, you say, "My restless folks are of different ages and puzzling abilities. A contest would have to be fair – that's very important to children." I agree. And let's be honest, it can also be important to adults.
While scrolling through puzzles at the Puzzle Warehouse I noticed that sometimes puzzles come in two (or more) different sizes. . . . and there's your answer! If the puzzles are identical and by the same manufacturer, the contest could account for differences in abilities, like a golf handicap. It would still be fair, and more important, it would be fun.
I found over 30 puzzle sets that are the same picture, in different sizes, and by the same manufacturer. I had a hard time choosing which ones to mention here, so if none of these are of interest, you can find more by searching all puzzles in alphabetical order and scrolling through the pages.
48, 100, and 200 Piece Sets
Animal Club from Lafayette Puzzle Factory is a perfect choice for a group of younger puzzlers as it comes in three sizes. Those animals are adorable.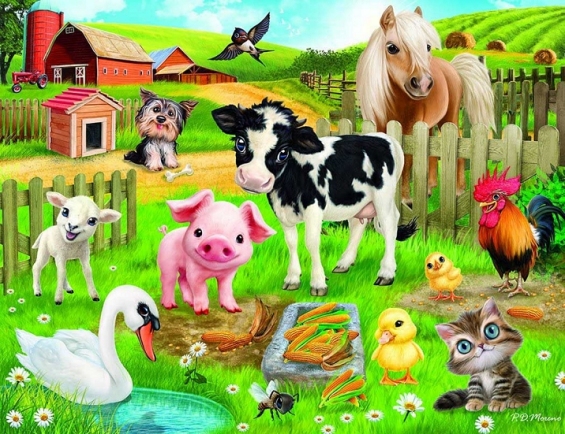 100 and 500 Piece Sets
Dowdle Folk Arts has several puzzle sets. I've selected two with artwork by Eric Dowdle.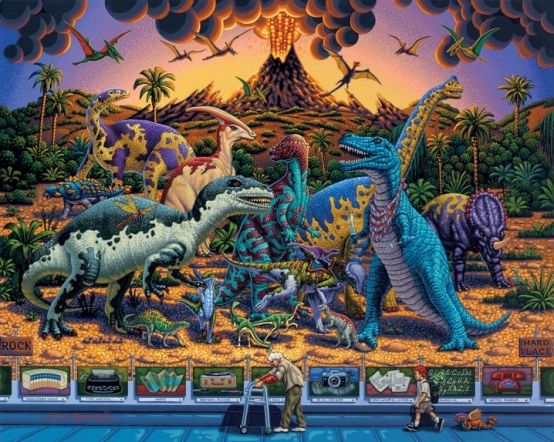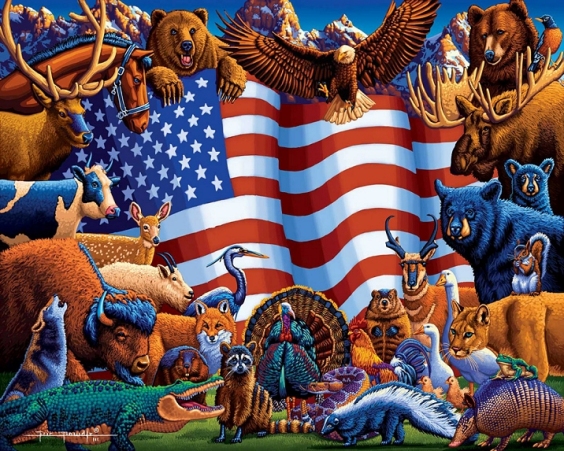 300 and 750 Piece Sets
Buffalo Games has a good selection of sets of various size combinations with bonus posters. Again, I had a hard time selecting these three. The 300 piece puzzles have larger pieces which makes them easier to see and hold.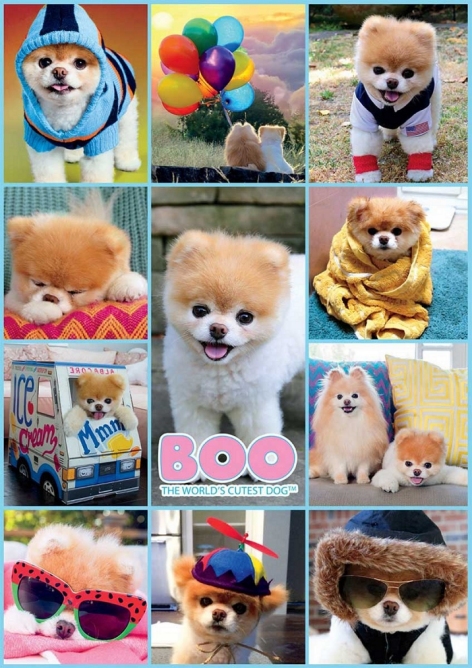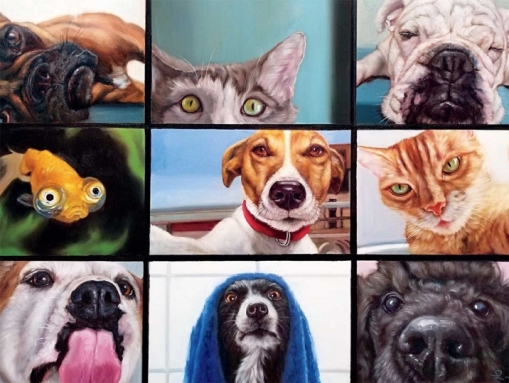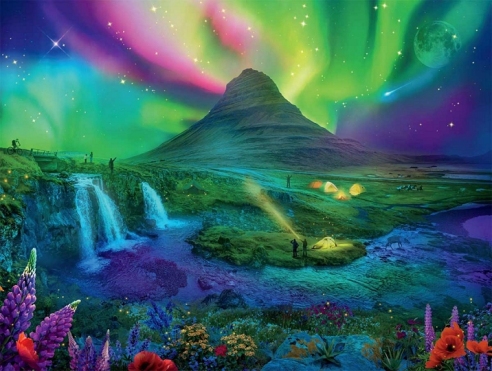 300 and 1000 Piece Sets
Twilight Marketplace from Buffalo Games' Vivid Collection is a magical marketplace, selling items like jewelry, dragons, unicorns, and perfume – or are those magical potions? Both sizes include a bonus poster. The 300 piece puzzle has larger pieces.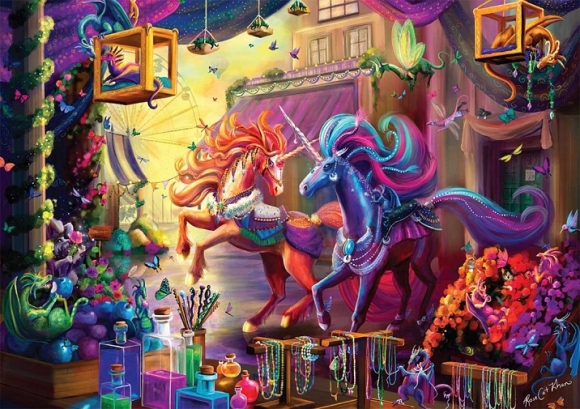 Candylicious, also from Buffalo Games' Vivid Collection, artwork by Aimee Stewart, is the fulfillment of a sugar lover's dream – cookies, chocolates, gummy bears. Can you put this together without bringing out your secret candy stash? Both sizes include a bonus poster. The 300 piece puzzle has larger pieces.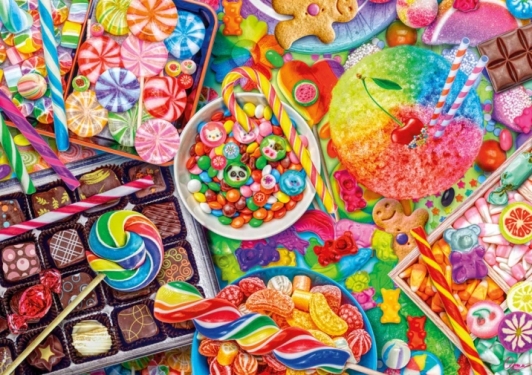 500 and 1000 Piece Sets
Military Helicopters from Eurographics features over 25 of the most popular helicopters of history, including the Eurocopter Tiger, the Comanche, and the Chinook. The puzzles are made from recycled board and paper with vegetable based ink. The 500 piece puzzle has larger pieces.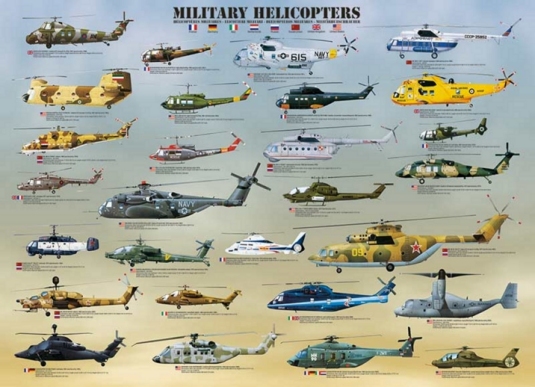 Owls in a Tree is from Puzzlelife, which is based in Korea. Their puzzles are a standard grid cut, but have enough variety that there's no confusion about where a piece fits. Owls in a Tree is a charming picture of three owls sitting on a limb filled with beautiful blossoms – an excellent choice for puzzlers who enjoy Asian art.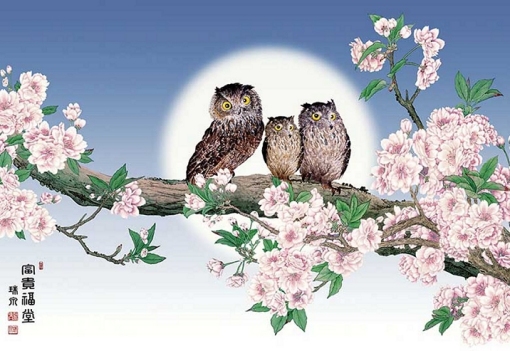 750 and 1000 Piece Sets
Underwater Dogs from Buffalo Games is a collage of happy dogs chasing after their tennis ball. Somehow the artist has captured the pure joy of these dogs as they do their thing. Bonus poster is included.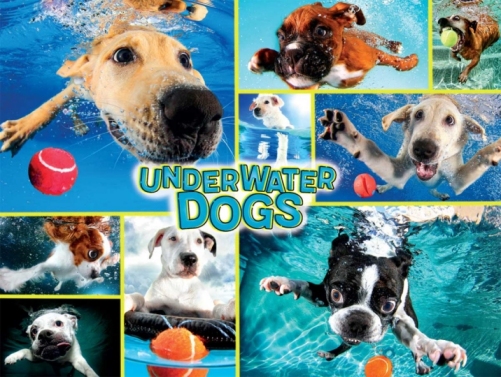 1000 and 2000 Piece Sets
The Volkswagen Groovy Bus from Eurographics, based in Montreal, Canada, is made from recycled cardboard and vegetable-based inks. It's a look at the history of this fascinating vehicle – sure to generate statements like, "Do you remember that psychedelic bus our neighbors had?" or for younger puzzlers, "I didn't know Volkswagen made buses!"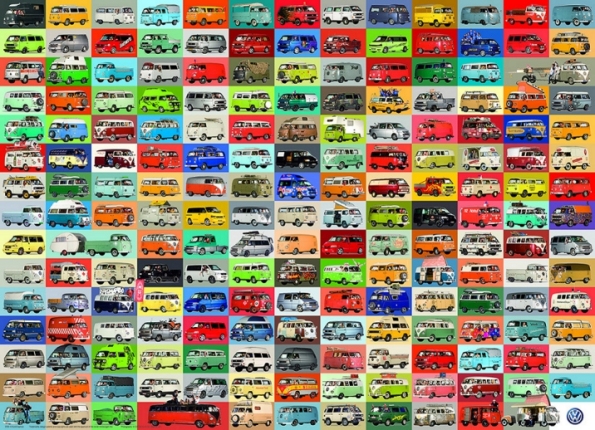 I have read that the British royal family cannot play Monopoly as they get "too competitive." I cannot attest to the truth of this as I've never been invited to their home for "family game night." May all your contests be friendly . . . and keep everyone busy and happy. Prizes optional, but advised.
Happy puzzling,
Madelle