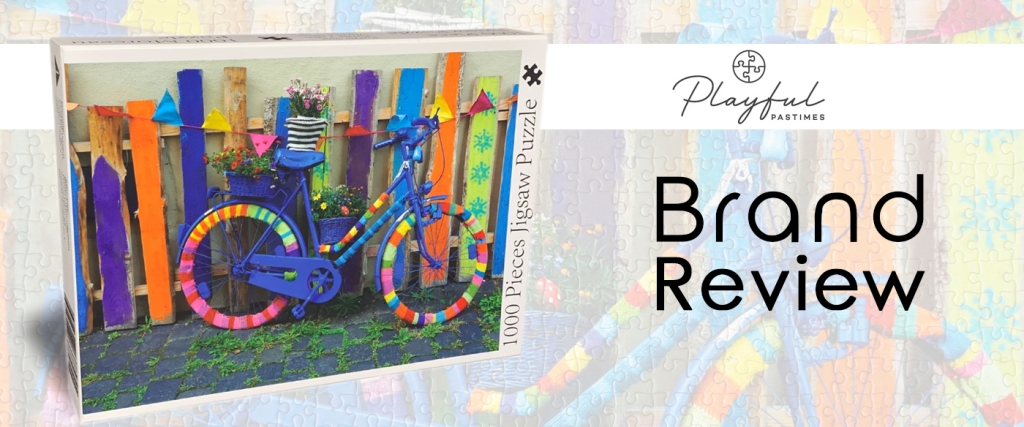 New Brand Review: Playful Pastimes
Puzzle popularity has exploded throughout the COVID-19 pandemic giving us Jigsaw Junkies many new puzzle companies to choose from. Today I am going to tell you about a new company: Playful Pastimes. So far, I have completed two of the 1,000 piece puzzles from this new brand – Greek Alley and Groovy Bicycle.
The founder, a long-time puzzler, focuses primarily on colorful photography images. Additionally, she has a focus on giving back through charitable contributions to various organizations in Canada (where Playful Pastimes is located).
There is a clear level of thoughtfulness with the Playful Pastimes images. They are clear, crisp, and colorful. Some sections are more challenging than others, which really kept me engaged. The image is incredibly high quality. The area beneath the bike was particularly challenging for me. Usually, I save the hard part for last, but I decided to go ahead and tackle the ground when I was about half-way through the puzzle.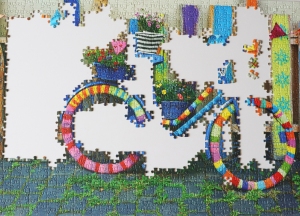 What made this portion particularly difficult for me was the darkness of the image. The areas of grass were definitely helpful in determining piece placement. Thank goodness I have a Puzzle Scoop; it was a lifesaver! I used both the magnification and the LED light to see the details better. It's one of my favorite accessories!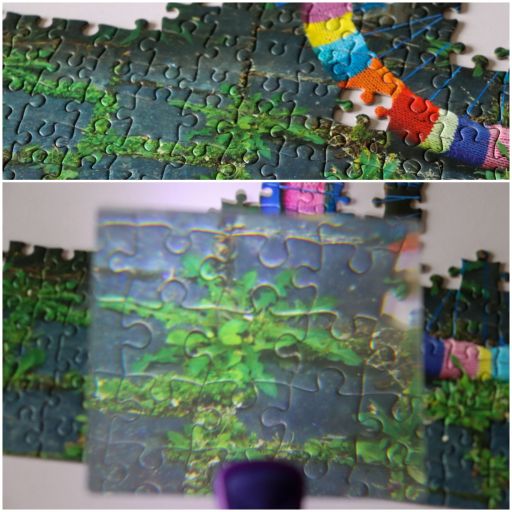 Oh, and one other thing I have to tell you about the Puzzle Scoop – you can use it to easily move sections of your puzzle around. It's an awesome option for all types of puzzles, but particularly useful for looser fits (Playful Pastimes pieces fit wonderfully but I needed to show off the other use of the Scoop). I absolutely love innovation in the puzzle world.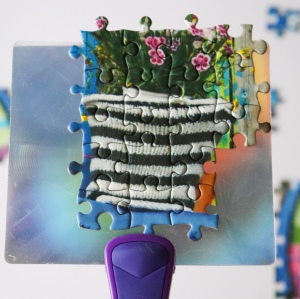 After finishing the ground, I filled in the wheels and continued to assemble mainly working from the bottom up. You can see exactly how I assembled this puzzle by watching my timelapse.
There is a great variety of piece shapes, which I definitely prefer! I am not a fan of the puzzles that have 1 or 2 shapes.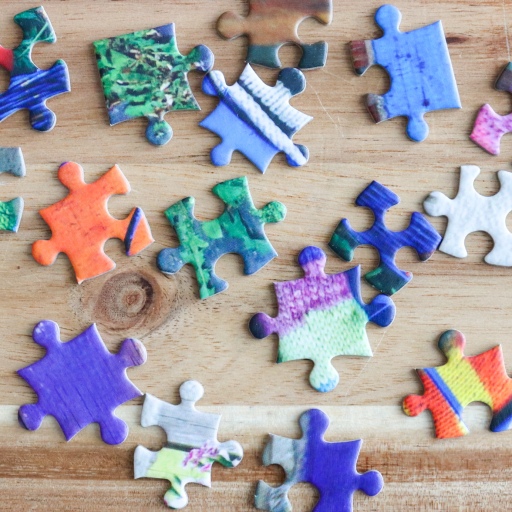 The pieces are also a sturdy 2mm thick and have a non-glare matte finish. Matte is my preferred style because I typically puzzle at night. Glare can sometimes be frustrating when using artificial light. They are also smooth and silky to the touch enhancing the tactile puzzling experience.
The box is a little smaller than typical. It's just about the size of a standard sheet of paper and about 2 inches tall. There is a larger image on the top and the back has a smaller image of the puzzle along with information about the company. The side includes the puzzle dimensions as well.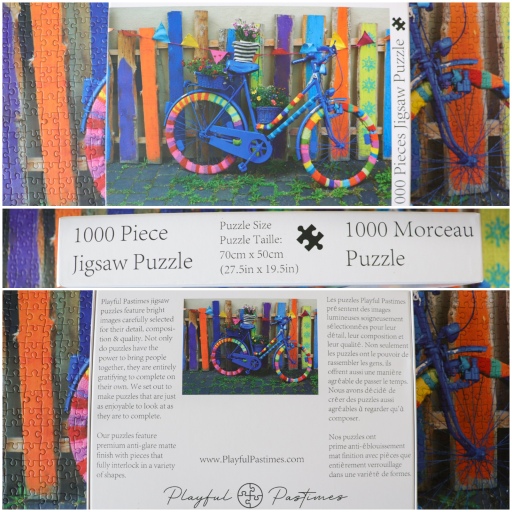 As always, upon finishing Groovy Bicycle, I shouted JIGSAW! It's how I celebrate conquering each puzzle. The details are crisp, clear, and vibrant.
I thoroughly enjoyed this puzzle and have my eye on Venice Canal. I love the building colors and the reflection in the water. Playful Pastimes is a must-try brand for anyone who enjoys photography puzzles. Each one I completed was thoroughly enjoyable with impeccably clear images and a delightful mix of difficult and easy areas.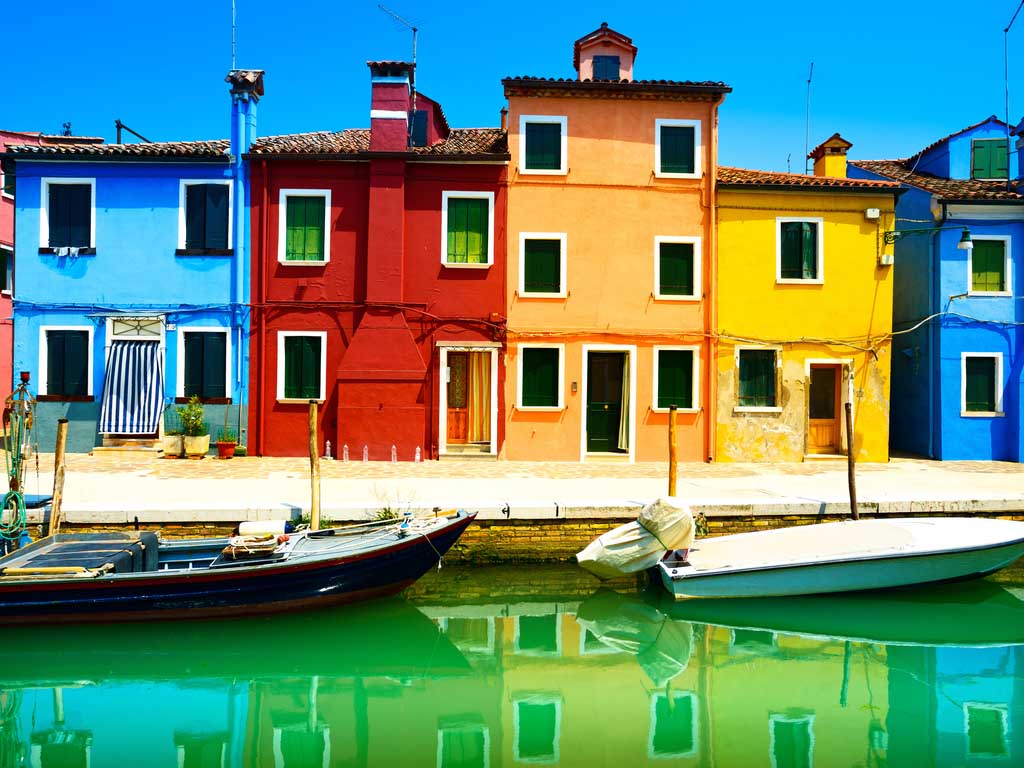 Now I'm curious, do you save the hard parts for last? Let us know in the comments!
Happy Puzzling!
Diane aka BizzlesPuzzles