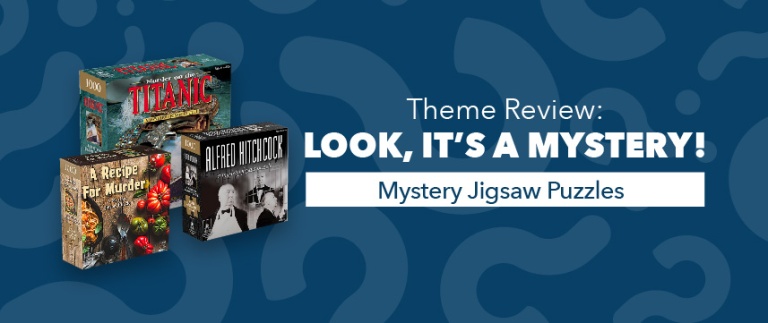 Theme Review: Look, it's a Mystery!
What's Christmas without getting puzzles for presents. My friends and family know me well. One of my presents was Murder on the Titanic, a Bepuzzled Classic from University Games, story by John Lutz. It is one of eight in their Classic Mystery collection. Just to make things interesting, the picture on the box is not the puzzle to be assembled. However, the completed puzzle does provide clues to help you solve the mystery.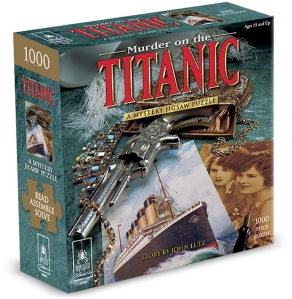 I had been eyeing these mystery puzzles for some time, curious as always. So I was very pleased to unwrap this Christmas morning, and even more pleased to get to work on it immediately – after an amazing Christmas dinner and afternoon nap, of course. Although it's been a few months since I put it together, it is still one of my favorite presents and I plan on putting it together again.
First I read the accompanying story. Twin sisters were aboard the doomed Titanic. The only surviving sister is now at the end of her life. She wants her great-granddaughter to know the truth about what happened that night. I admit I did not find the story gripping, but I knew there were important clues there so I tried to pay attention to the details.
Next I started on the puzzle itself. I put all the pieces through my colander – some dust, but not much. There were a few pieces that had not been cut out completely and were attached to a second piece but nothing too major. The pieces are somewhat "gridish" and fit together in an uneven pattern. By that I mean they do not meet perfectly on all four sides when put together which is something that is good to know to solve the mystery.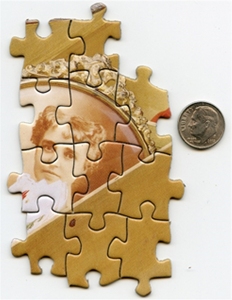 There were some dark areas that were challenging, but there were also lighter areas that were easier. I ended up working it somewhat like a collage. I'd put together an object, set it aside, and then hunt for something else to put together. And hope I could find something to start connecting them. Every now and then I wished I could have a picture to guide me, but that's not what these puzzles are about.
When I had completed the puzzle and thought I knew what had happened I turned to the last page of the story. I held it up to the mirror so I could read it and learn all the clues – some of which I had missed. But I was pleased that I had guessed correctly about what had happened. Honestly, I found the story and mystery to be a little weak. For me, the challenge and enjoyment of this puzzle was not so much in the mystery, but in the experience of assembling the puzzle without a picture to guide me. Having said that, I have to admit I did enjoy being right in what I thought had happened.
If these puzzles intrigue you, there are a few more from Puzzle Warehouse.
Alfred Hitchcock – A psychopathic killer is obsessed with Hitchcock's famous movies – The Birds, Psycho, and Frenzy.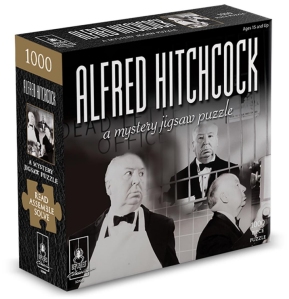 Foul Play & Cabernet – Harry and Ernie are brilliant winemakers. As partners, they are a disaster. It's a miracle they produce the best cabernet in Napa Valley. Their hatred for each other is fueled by their love for one woman – Ernie's wife. And now Ernie is missing. Story by Henry Slesar.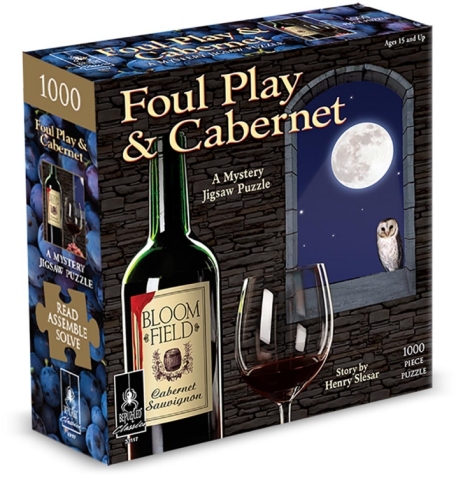 Need more of a selection, here are a few more Murder Mystery Puzzles available at PuzzleWarehouse.com.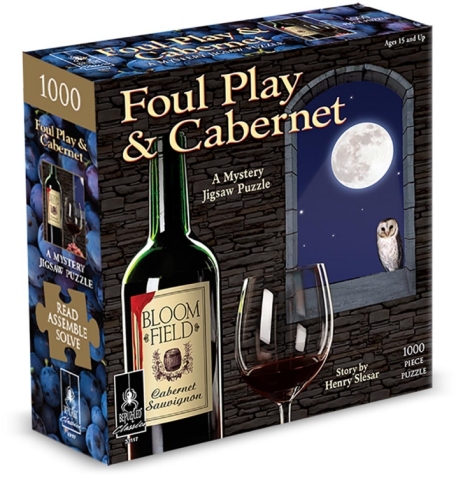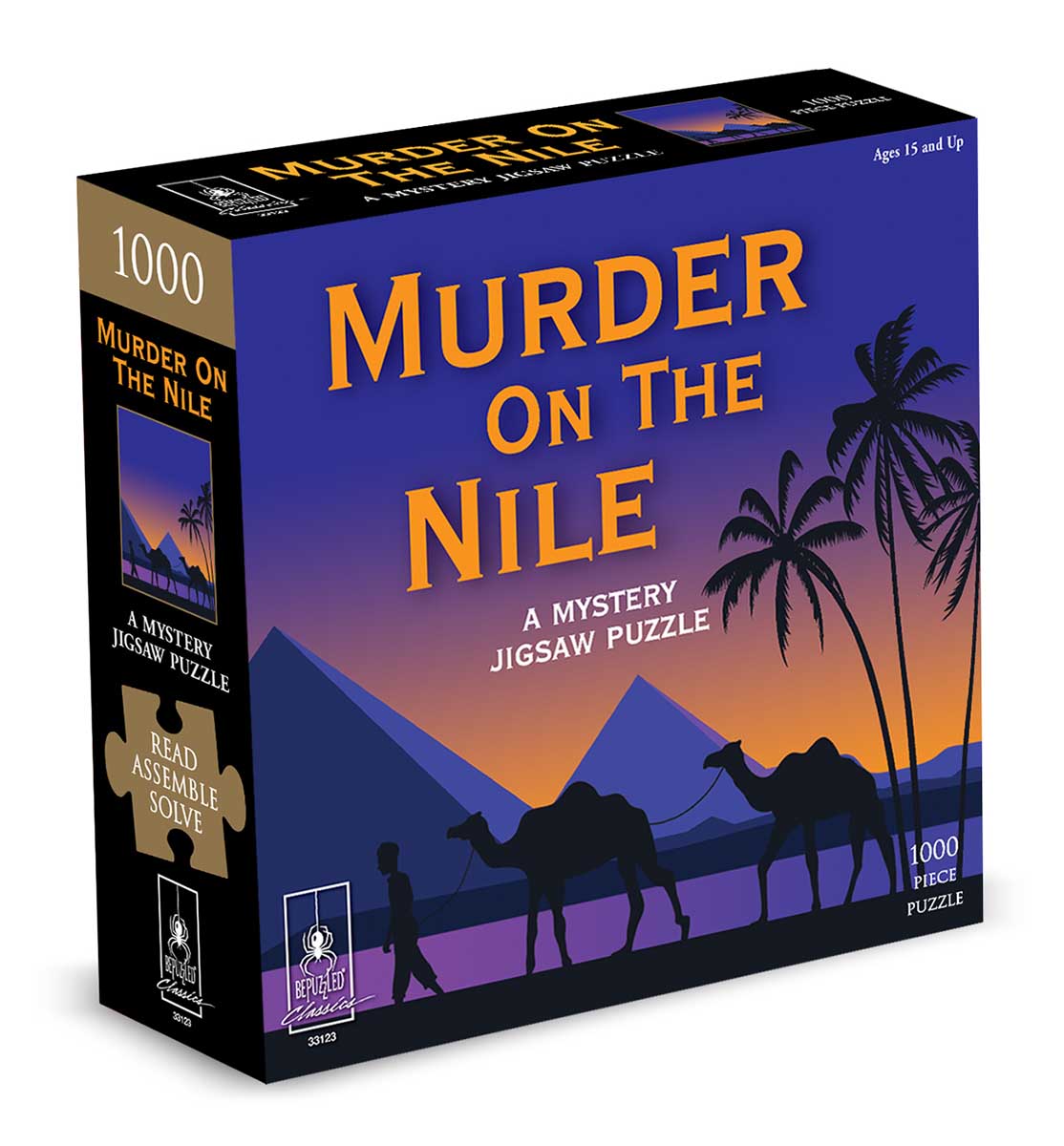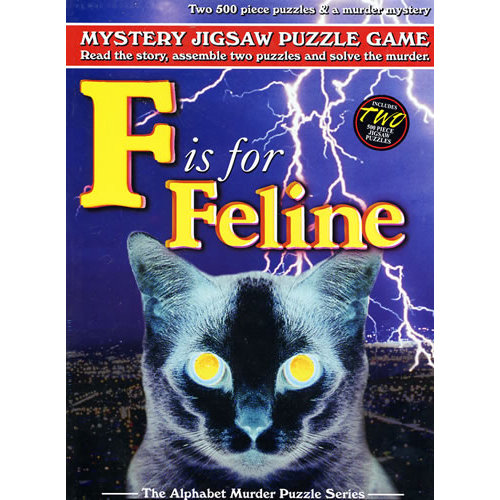 However you like your mysteries, enjoy!
Madelle