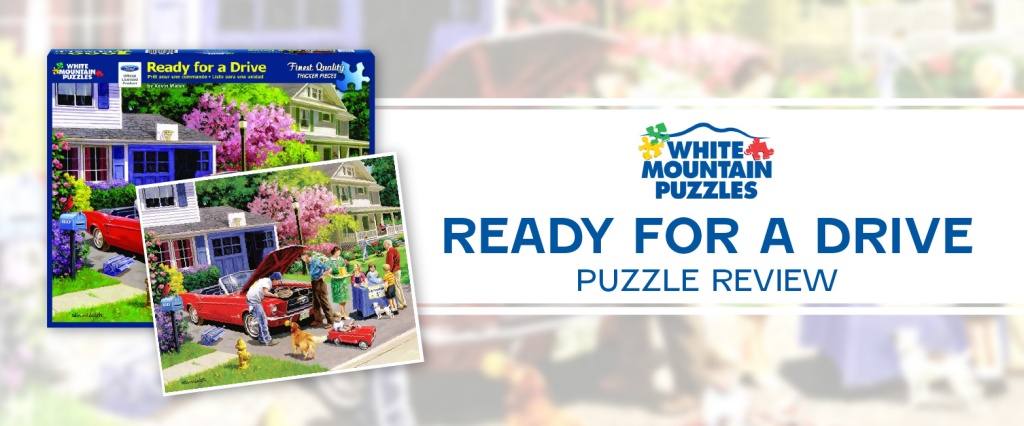 Puzzle Review : Ready for a Drive
Finally after a year, White Mountain puzzles are back in stock at Puzzle Warehouse. To celebrate the arrival of White Mountain puzzles coming back into the puzzle world, here is a fun one that is great to work on when you just don't want to get anything done around the house. "Ready for a Drive", a White Mountain, 1000 piece puzzle, that is sold by Puzzle Warehouse.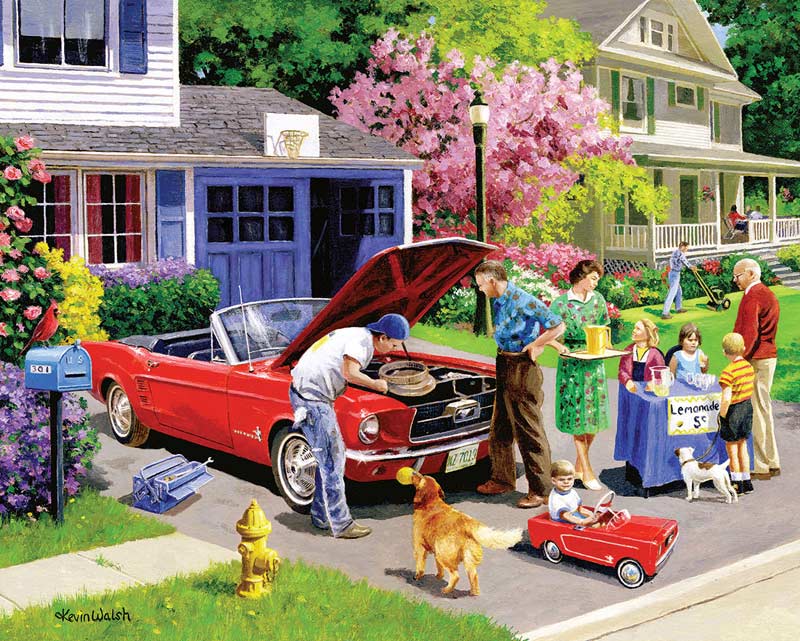 If you are working the puzzle with a family member or friend who has arthritic hands they will appreciate the larger pieces. It's an irregular grid cut puzzle which is similar to the standard grid cut. The pieces have some different curved cuts that makes it easier to find a place for them. You'll find the pieces fit into place very well. Finished size is twenty-four by thirty with the artwork by Kevin Wash. We loved the attention to detail. A typical summer day on Main Street USA. Dad looking on probably wanting to offer advice to the son working on his car. Even the dog has a Frisbee in its mouth, wanting to play, while the kids are selling lemon-aid.
If you need a new puzzle to complete, White Mountain is where it's at. The pieces are great quality and the images vary to anything that you like. From scenic paintings to collages of the best national parks or candy wrappers.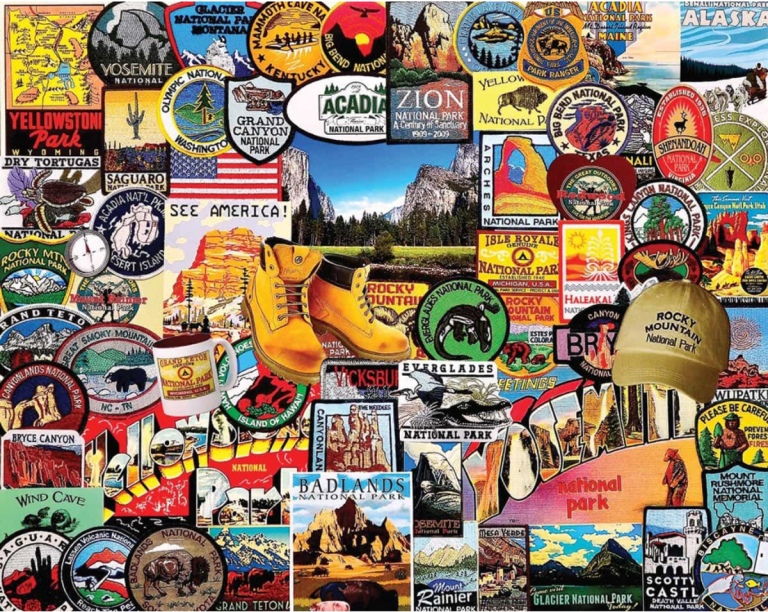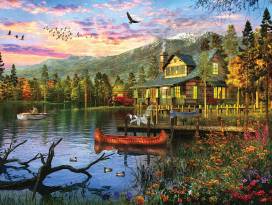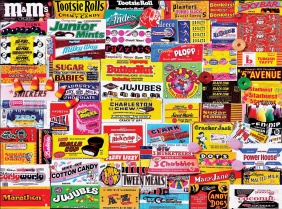 Did you know that studies show people who work jigsaw puzzles have longer life spans with less chances of developing Alzheimer's disease, memory loss or dementia? Another reason to include all family members in your puzzling time. Puzzling stimulates the brain and is good for your mind, body and spirit. Puzzle Warehouse sells puzzles of all sizes that would be easy for one who is just a beginner. Start with a one hundred piece or one of large piece puzzles. Once finished, pass it on to another family member or friends. Start your own puzzle library! Once you start collecting puzzles you'll find others that you prefer in a particular brand or series. Puzzling can be very addictive in a great way!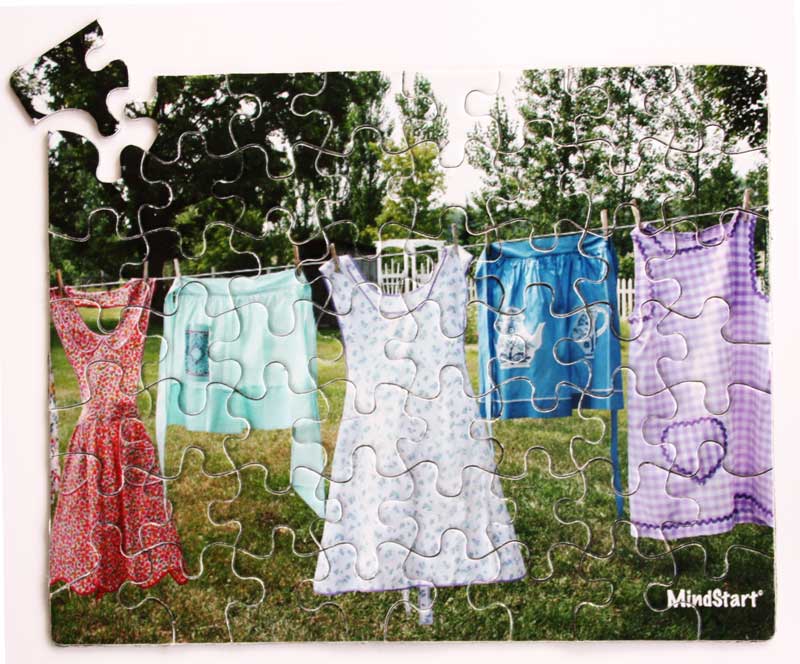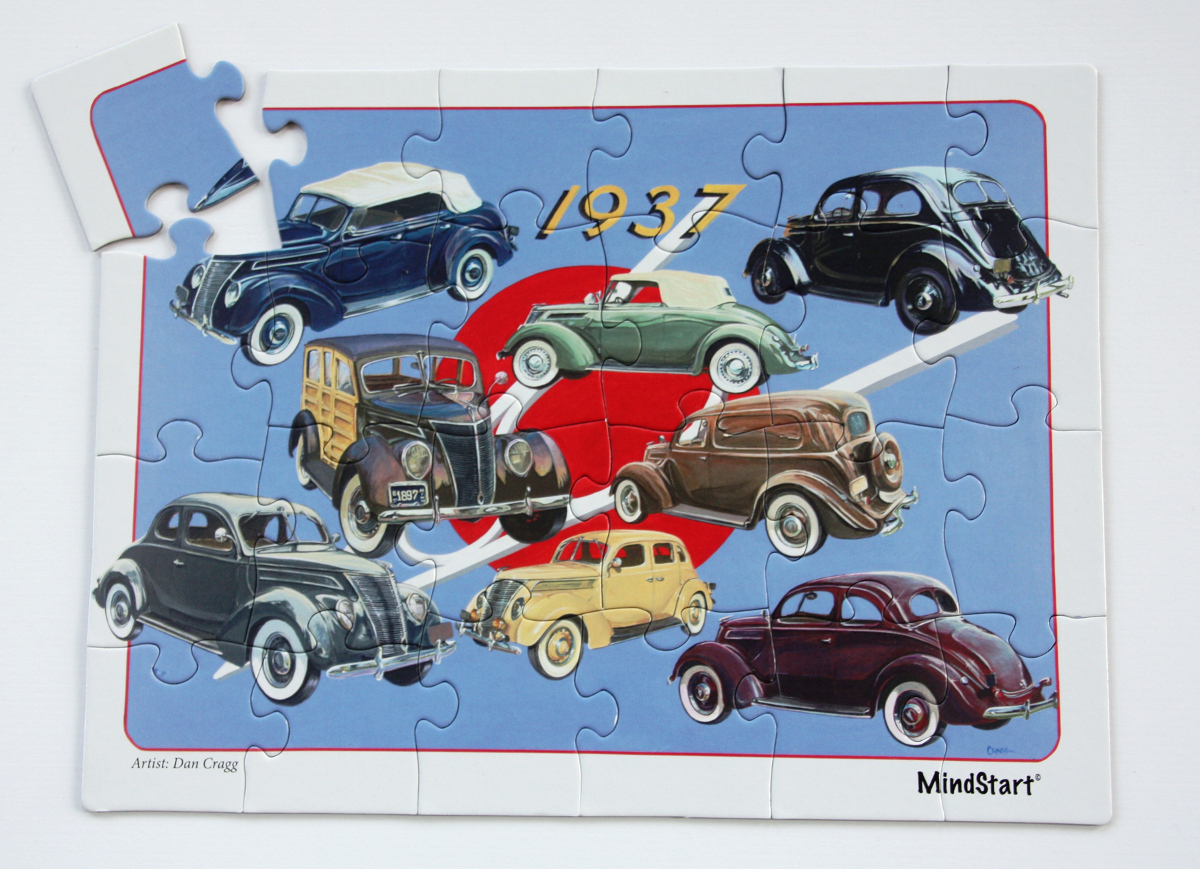 Happy Puzzlin'
-Patsy