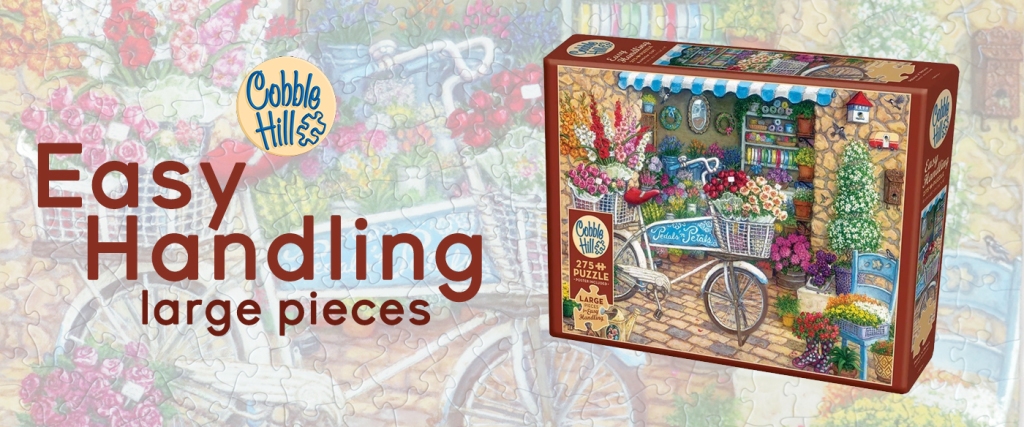 Cobble Hill Easy Handling
As Jigsaw Junkies, we are all aware of the multitude of brain benefits that come with puzzling. One of the big benefits is doing puzzles can improve your memory. There have even been studies showing that brain exercises, such as assembling puzzles, can reduce the chances of developing Alzheimer's disease, memory loss, or dementia. But when it comes to people with dexterity issues, such as arthritis, it can be difficult to find puzzles that offer an image that is enjoyable, challenging, and easy to handle. All too often puzzles with larger pieces are created for children. Cobble Hill has a fantastic line of easy handling puzzles that are great for people who prefer larger pieces – and Puzzle Warehouse has many in stock!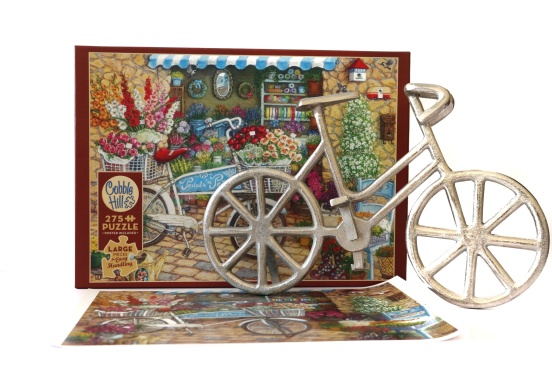 To get an idea of the piece size, here is a piece from a Cobble Hill Easy Handling puzzle compared to the more standard sizes of 1,000 piece puzzles.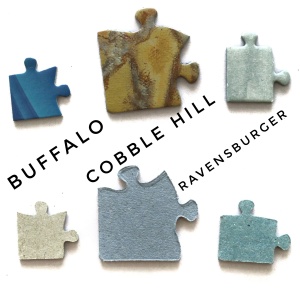 In addition to the pieces being larger, Cobble Hill also uses a random-shaped cut, aka no two pieces are alike and the finished puzzle has a more abstract pattern. The unusual shapes forces your brain to think differently and generally people either love or hate a random cut. Me? I love it!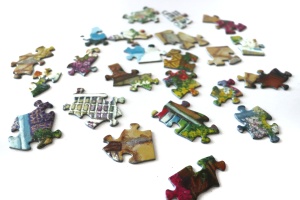 Another thing that is fantastic about the Cobble Hill Easy Handling puzzles is the images. They are not too youthful, making them the perfect choice for adults who prefer large pieces. I recently completed Pedals 'n' Petals (bikes are one of my personal favorite images on puzzles).
Here are a few of my other puzzle favorite images: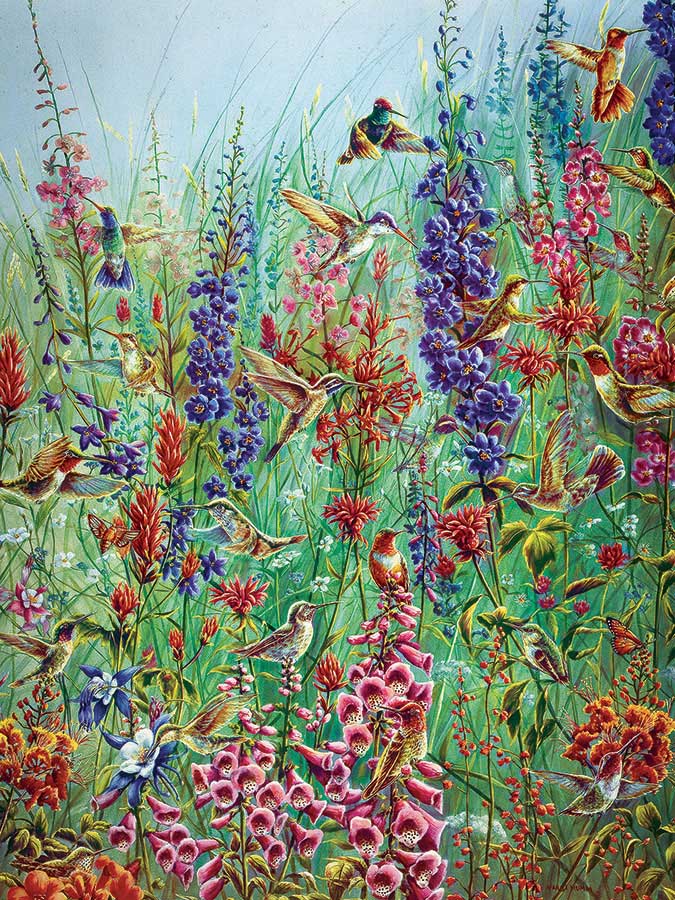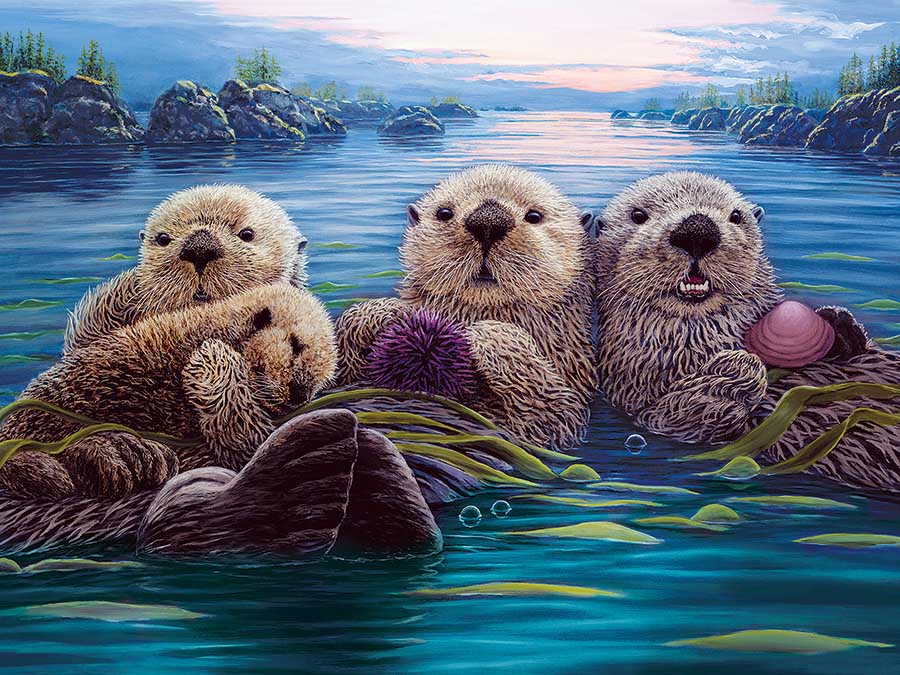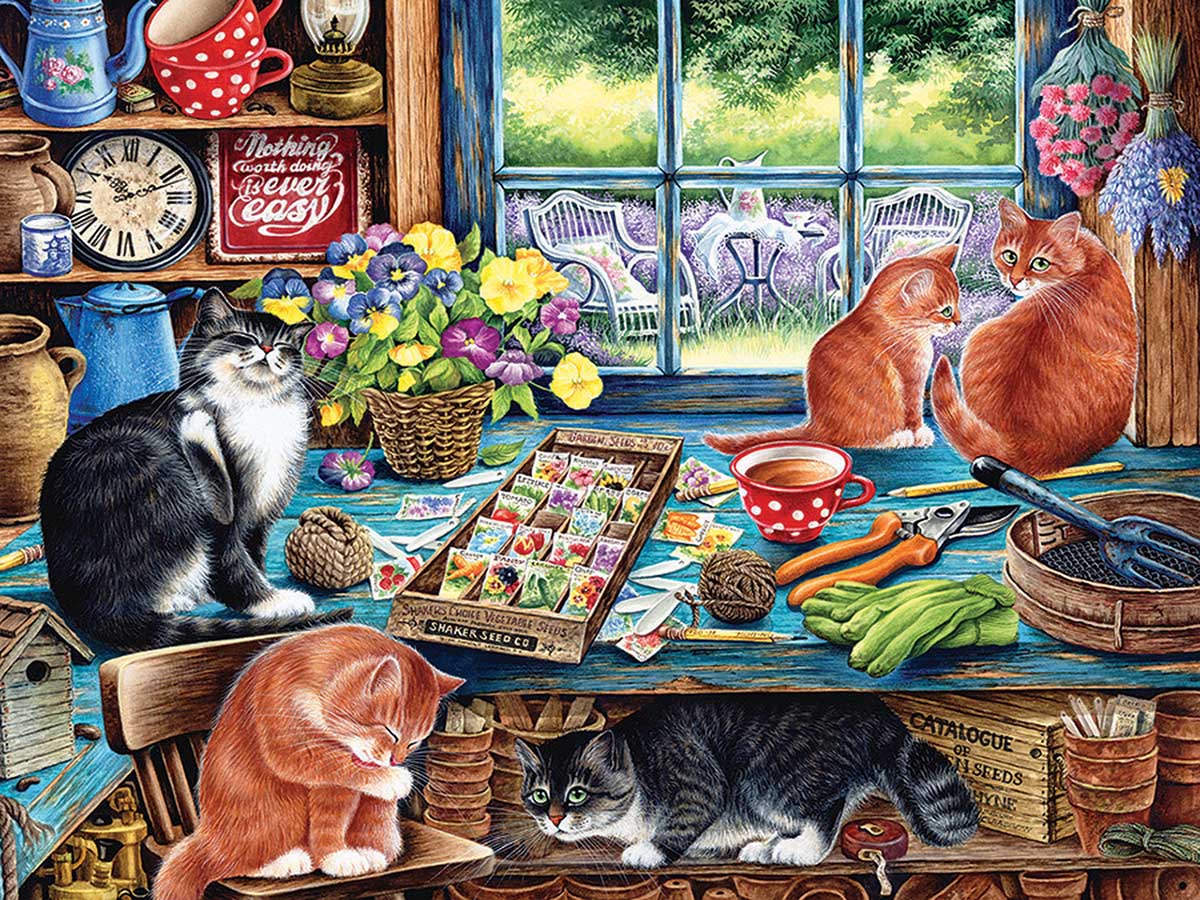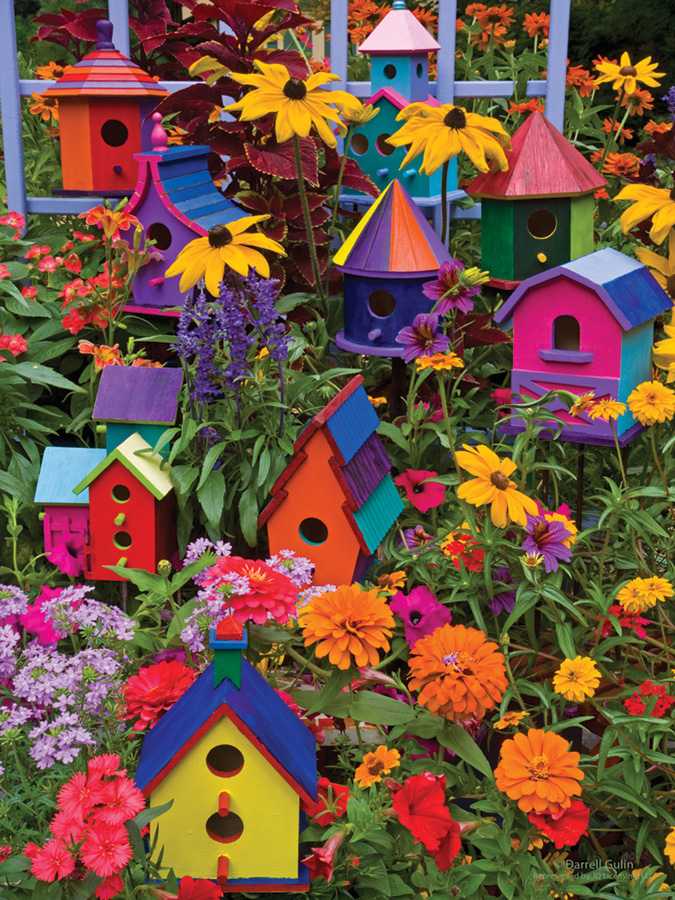 Cobble Hill Puzzles have a textured linen finish which minimizes glare – even the box and poster is printed on linen paper. This brings a premium level of quality to the puzzles.
I decided to try something a little different than my usual time lapse and created a stop motion video. I hope you enjoy it!
Have you ever done a puzzle with large pieces?
Happy puzzling!
Diane aka Bizzle's Puzzles