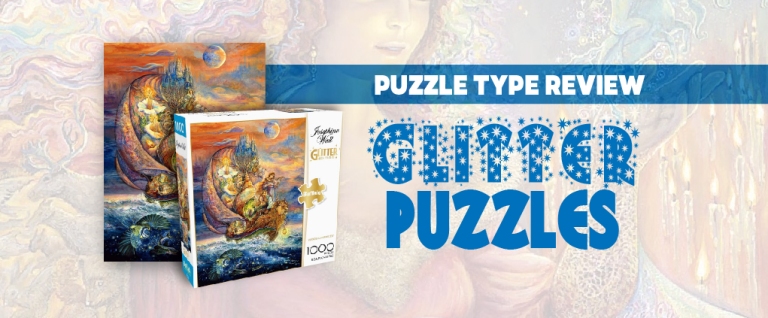 Puzzle Type Review: Glitter Puzzles
I must say that all that glitters are gold. The other day I was looking through my collection of puzzles and stumbled upon a glitter puzzle. I haven't assembled a glitter puzzle in a while and so I was excited to get started. I will admit that when I purchased my first glitter puzzle, I was a little hesitant thinking it may be a bit of a mess. I was afraid my puzzle board would be covered with glitter as well as my hands. No worries here folks, that was definitely not the case. Now some would say, "well glitter puzzles those are for kids", well sure kids will love them, but I am here to tell you, adults will enjoy them just as much. I had so much fun assembling this puzzle. The glitter adds so much dazzle to the image, and I am happy to report I easily cleaned the few specks of glitter left on my board effortlessly with a wet wipe. As I started assembling my glitter puzzle, I realized how much I really enjoyed working on these in the past, and I have to admit I am hooked all over again. Sure there are so many beautiful images out in the puzzle world to assemble but glitter puzzles add so much sparkle to the image you can't help but love them.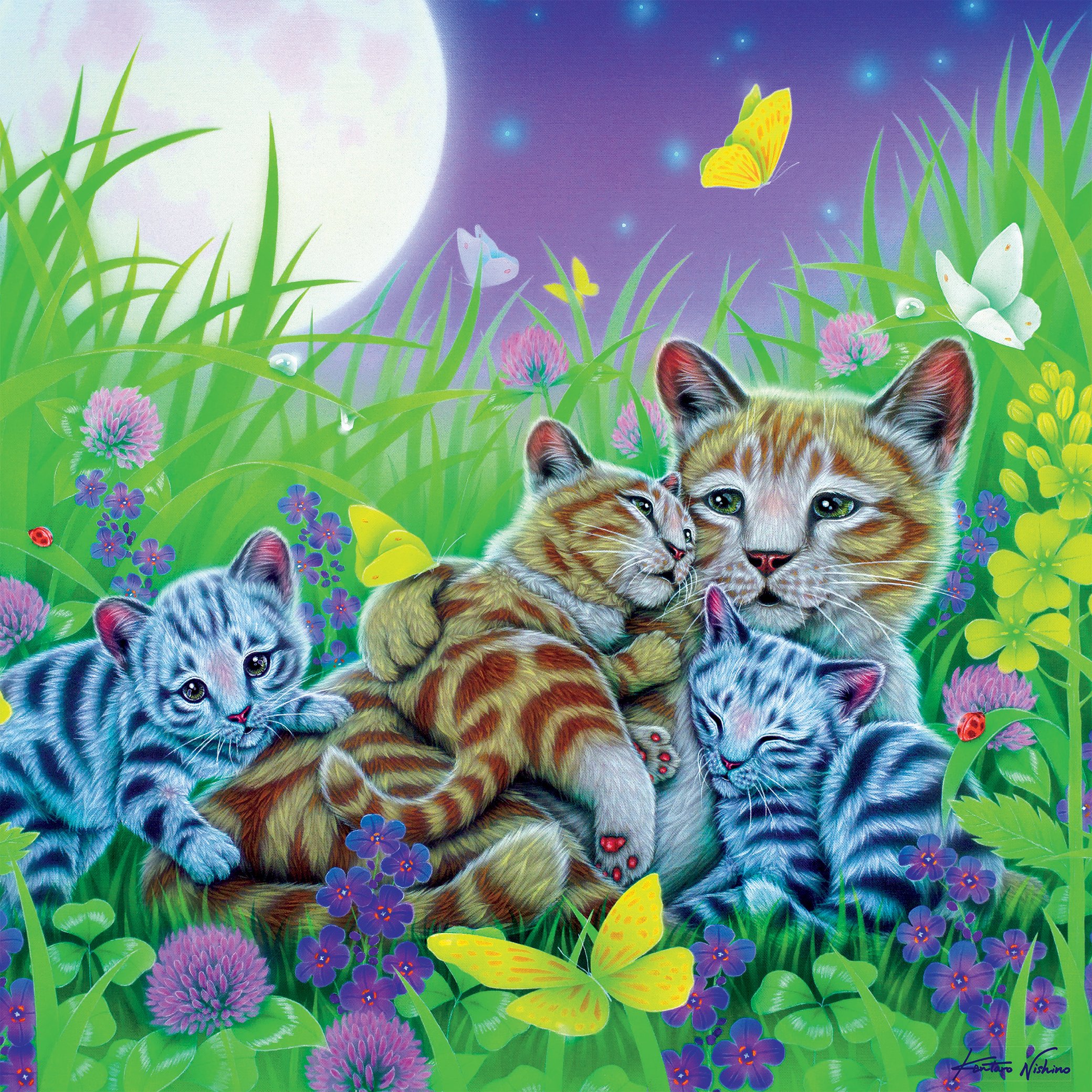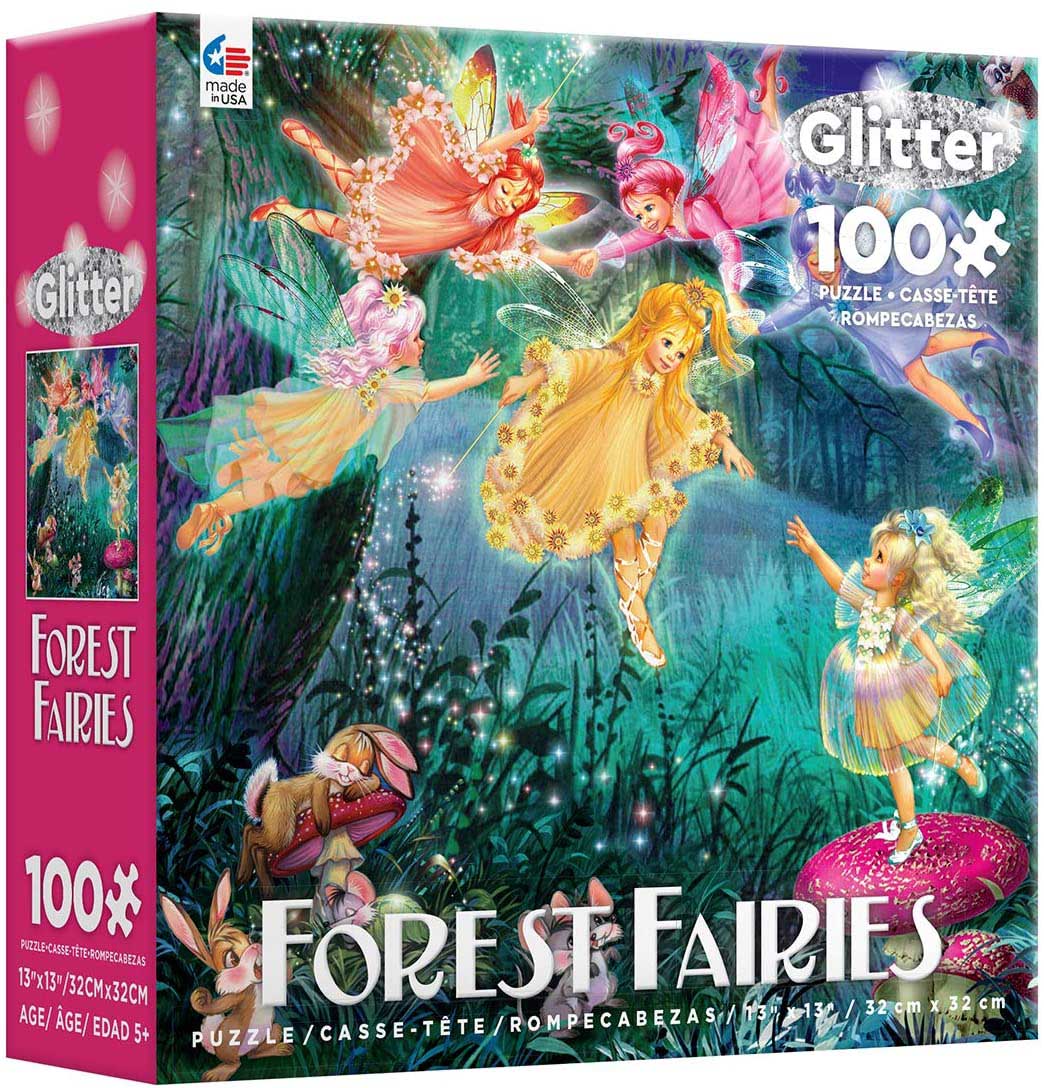 As I have mentioned in my previous reviews, I am a self confessed Christmas puzzle junkie, and I am sure I am not alone in my love of all things Christmas. That being said, what could be better than Christmas and glitter combined in a puzzle? They seem to go hand in hand right. All though if you don't share my unwavering love for Christmas puzzles no worries folks there are all kinds of glitter puzzles to assemble. Trust me in the glitter puzzle world there is a puzzle for everyone, from Unicorns, Fairies, Kittens, Bunnies, Pencils, Christmas, Wise Men, Ballerinas and last but not least even a Tin Man and a Cowardly Lion. As you are assembling your glitter puzzle you will see how the puzzle begins to shimmer and shine as the glitter brings the puzzle to life. When I was working on my glitter puzzle I would adjust the angle of my art light, and as the glitter catches the light you can see the gleam of the glitter radiate, it's quite pretty. I had so much fun assembling this puzzle that I knew for sure I would be adding more glitter puzzles to my collection. I was so excited when I found several glitter puzzles I really loved, and so I immediately added them to my wish list, which is growing by the day.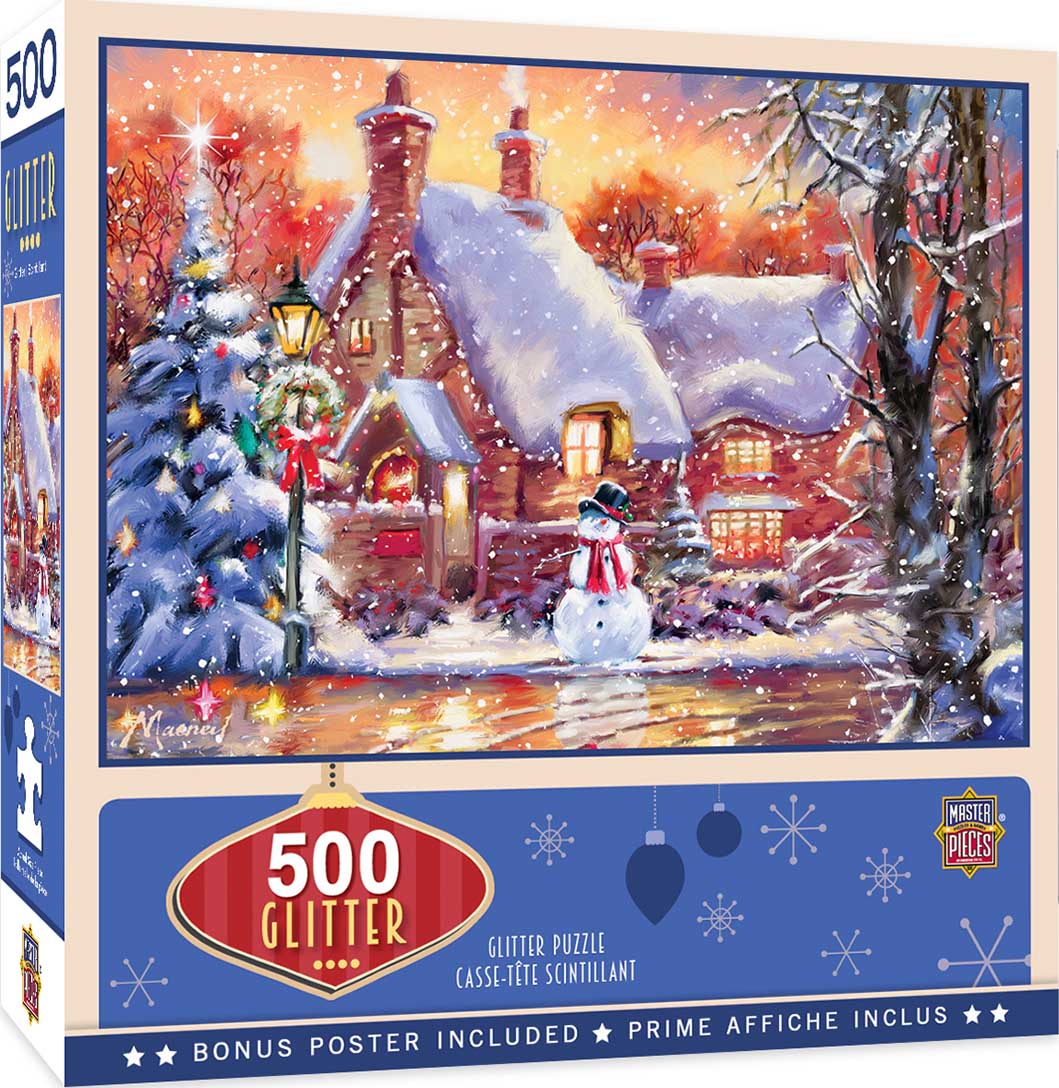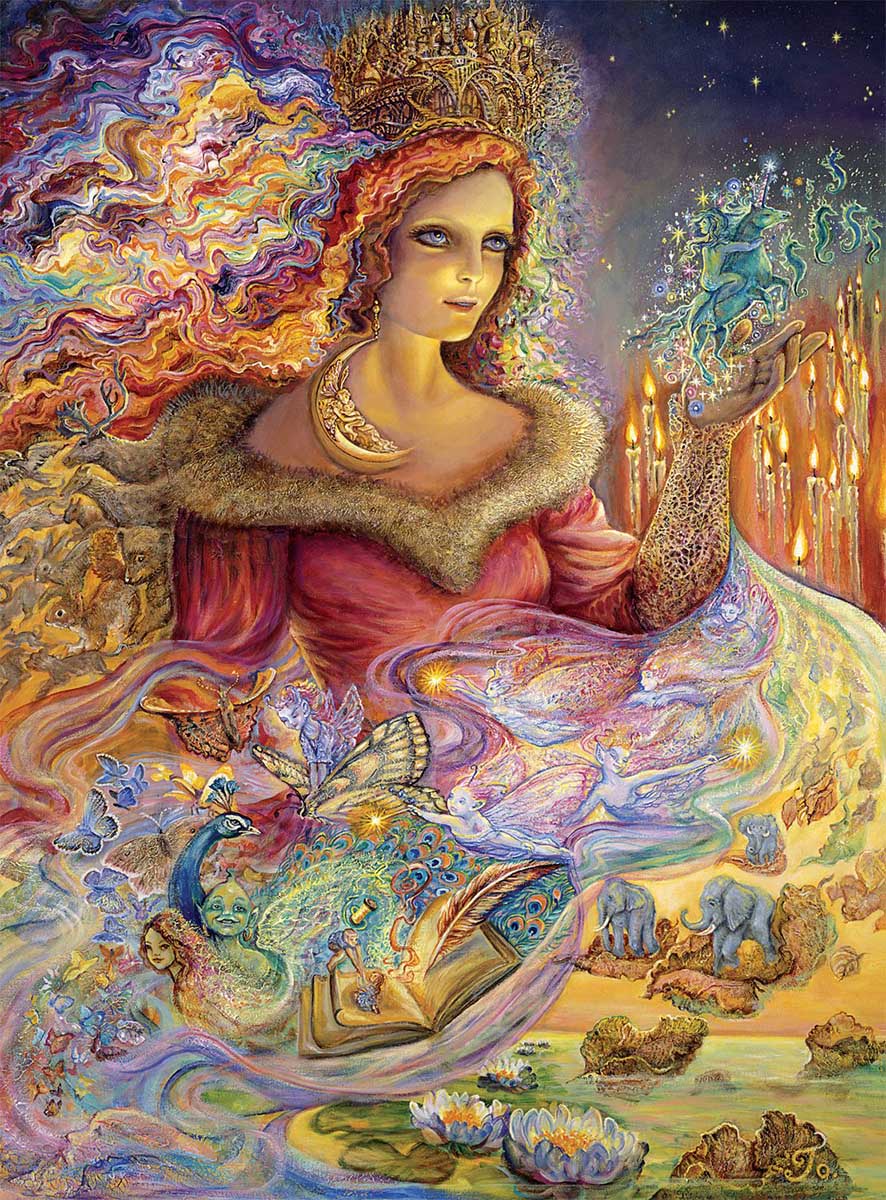 Speaking of wish lists, for those of you who aren't aware, Puzzle Warehouse has a wonderful feature, it's their "Wish List". The wish list feature is awesome for keeping track of puzzles you would like to add to your collection in the future. Another perk of the wish list feature is they will notify you if anything on your list goes out of stock, just click "notify me" next to the out of stock puzzle, and they will email you when it is back in stock. I love framing puzzles and giving them as Birthday or Christmas gifts. There are glitter puzzles aimed just for children; the puzzle itself would make a great gift for the children in your life. Glitter puzzles would look beautiful framed. Imagine the glitter glistening through the glass of the frame as beams of sunlight reflect the shimmering glitter. I often glue puzzles and use them as decorations throughout the Holiday season. I know I will surely be adding glitter puzzles to my decoration collection. We all have our own experience when assembling puzzles with the difficulty level each puzzle presents. For those of you who are wondering if glitter puzzles tend to be more difficult, I can only share my own experience and I would have to say no not at all. I feel as though the glitter throughout the puzzle actually makes assembly that much easier. So certainly don't let the fear of difficulty scare you away from glitter puzzles. I have been puzzling for a long time and now that I am retired I probably assemble at least 4 to 5 puzzles a week, give or take. So I love the idea of glitter puzzles, it's something different and new, and shakes things up a bit. So many different brands carry glitter puzzles from Piatnik to Ceaco as well as Buffalo Games. I am sure you will find that one of your favorite puzzle brands carries glitter puzzles. Well folks If you don't already have glitter puzzles in your collection I hope you will all take the time and check out Puzzle Warehouse's glitter inventory. I am attaching a link for you to browse and find your favorite glitter puzzle. I promise you won't be disappointed. Remember piece by piece and you will be on your way.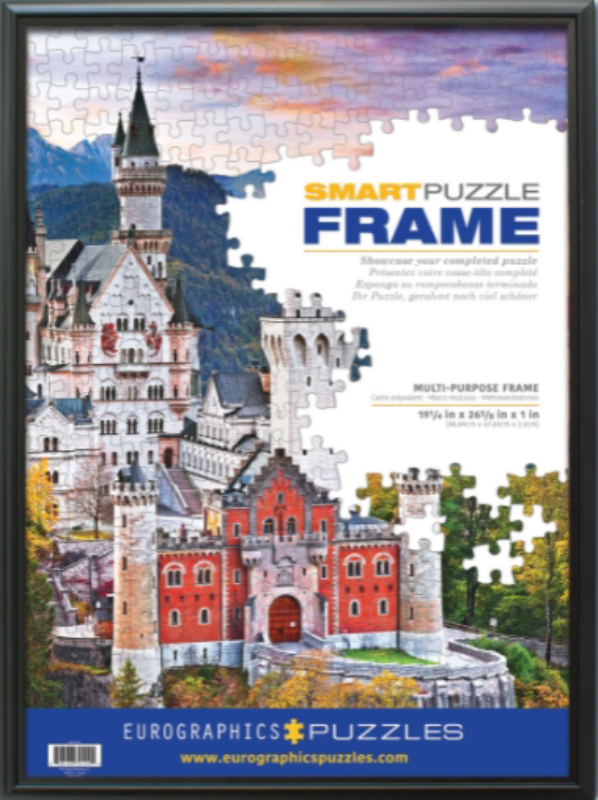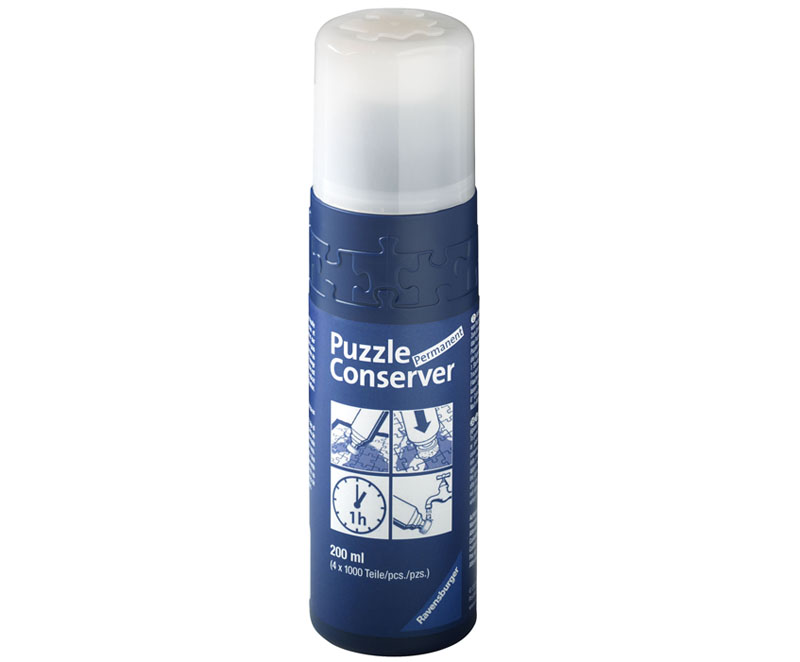 Donna C