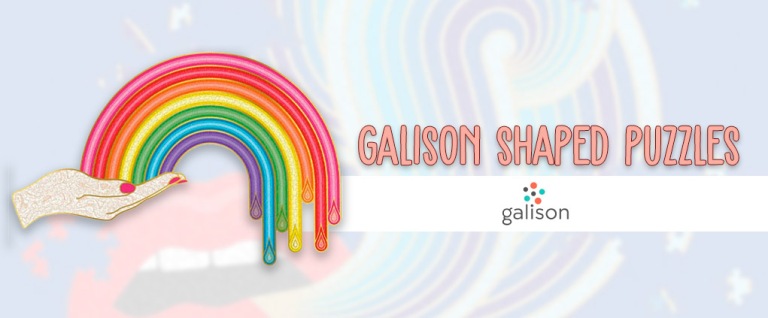 More Shaped Puzzles from Galison
My very first post for Jigsaw Junkies happened to be a piece on a shaped puzzle by Galison (aka Chronicle Books) Today I am revisiting Galison's shaped puzzles with the lovely Jonathan Adler Rainbow Hand. I think I got this puzzle last March. I had tried to buy it so many times, but with the stay at home orders in full swing, it was always out of stock! Thankfully, Puzzle Warehouse was there for the win and I was able to get this gorgeous puzzle into my hands.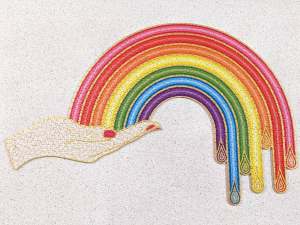 I can't sing enough praises for Galison. They truly have a wonderful selection of puzzles. They always have beautiful images and their collection of shaped puzzles is just stunning. This Rainbow puzzle happens to be by Jonathan Adler, who happens to be a very famous and talented interior designer, artist and purveyor of home goods. Fun fact, he started his career as a potter! Galison also produces another shaped puzzle by Adler called Lips.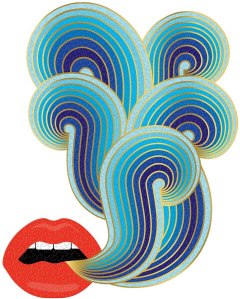 Back to Rainbow Hand though. The puzzle came packed in a gorgeous drawer pull style matte box with gold foil accents. I really enjoyed the box design. It's very chic and attractive and would look great on a coffee table or bookcase. The puzzle also came with a poster that was as large as the image on the box top.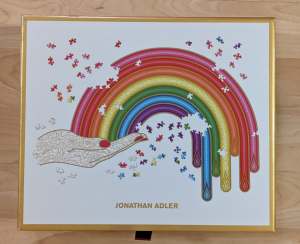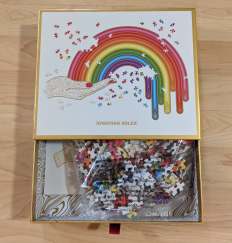 I sorted by color for this one, and also sorted out the edges. The puzzle differs from most Galisons as it is a random cut. This added a fun little bit of spice to the puzzle and made for some pretty neat construction. I assembled the hand first (which also proved to be the most difficult part) and then went rainbow color order for the rest of the puzzle.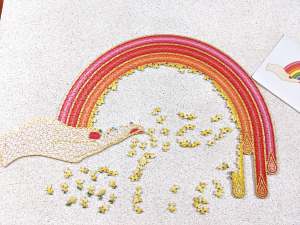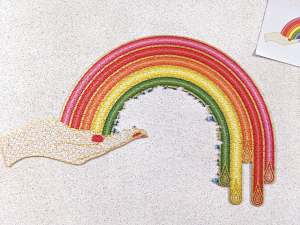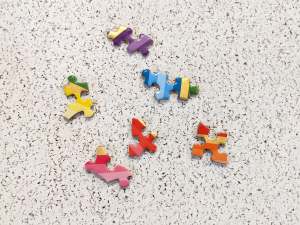 The puzzle has a slight gloss to it and gold foil accents. The finished result is really quite stunning. My favorite part of the puzzle are the little droplets at the end of the rainbow. They are both visually pleasing and were quite fun to put together! That might sound silly, but you'll just have to experience it! Also, check out the fit! I was able to achieve rainbow roll goodness.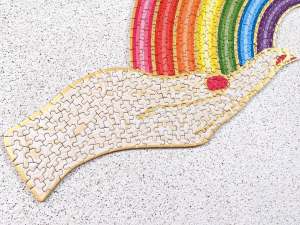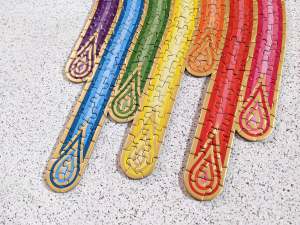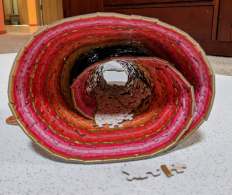 Galison has a bunch of shaped puzzles to choose from. They range from children's puzzles to elegant designer puzzles.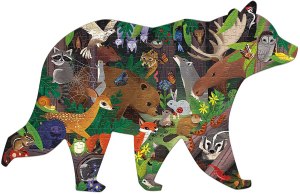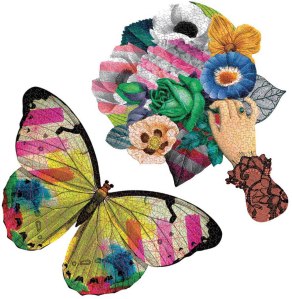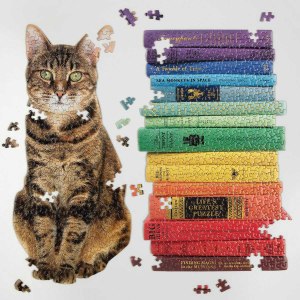 These are only a small fraction of the many wonderful shaped puzzles that Galison has to offer. They also have mini puzzles that are 100 pieces or less! I'd call the perfect for puzzling on the go!
As always, happy puzzling!
Gaby (@puzzlepastime)