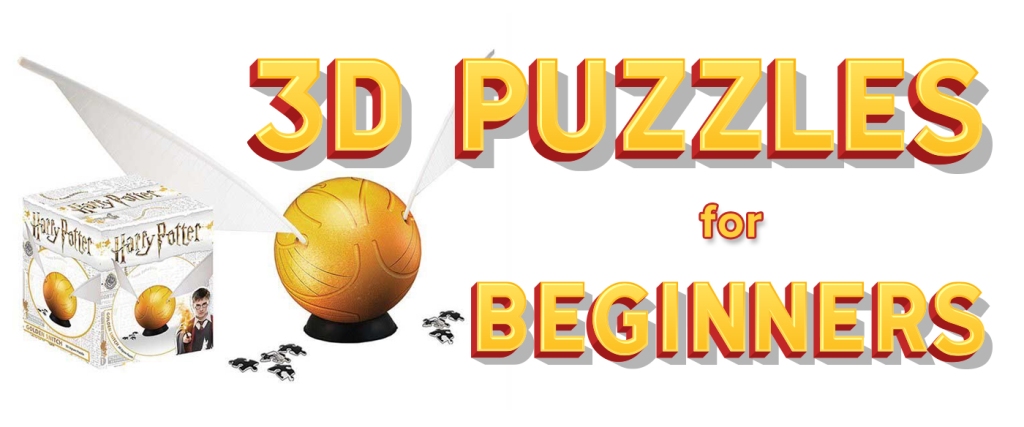 3D Puzzles for Beginners
A few years ago, I tried to do the Hogwarts – Astronomy Tower, an 875-piece 3D puzzle from Wrebbit3D. I got a few sections assembled, but I struggled so much and was not enjoying the process. So I boxed it up with the intention to try again in the future. However, I have not reopened it yet and decided a better process would be to start with an easier 3D Puzzle.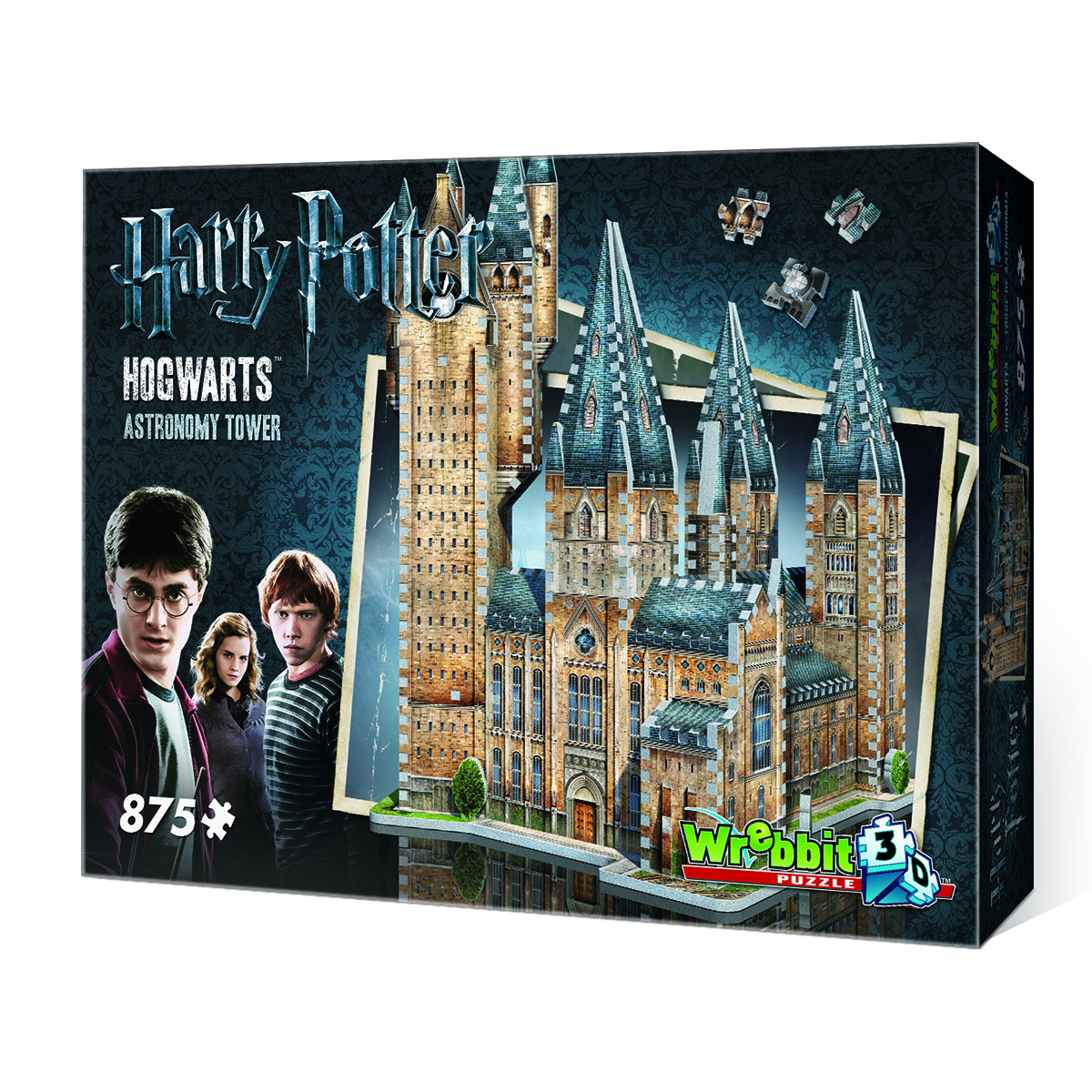 Enter Puzzle Warehouse with their vast selection of 3D puzzles. I spent some time looking through the options and came across the Giraffe and Baby from BePuzzled. This is another one I tried to do with my stepdaughter. We were only able to get the baby together. Thankfully, a friend came to the rescue and assembled the larger giraffe.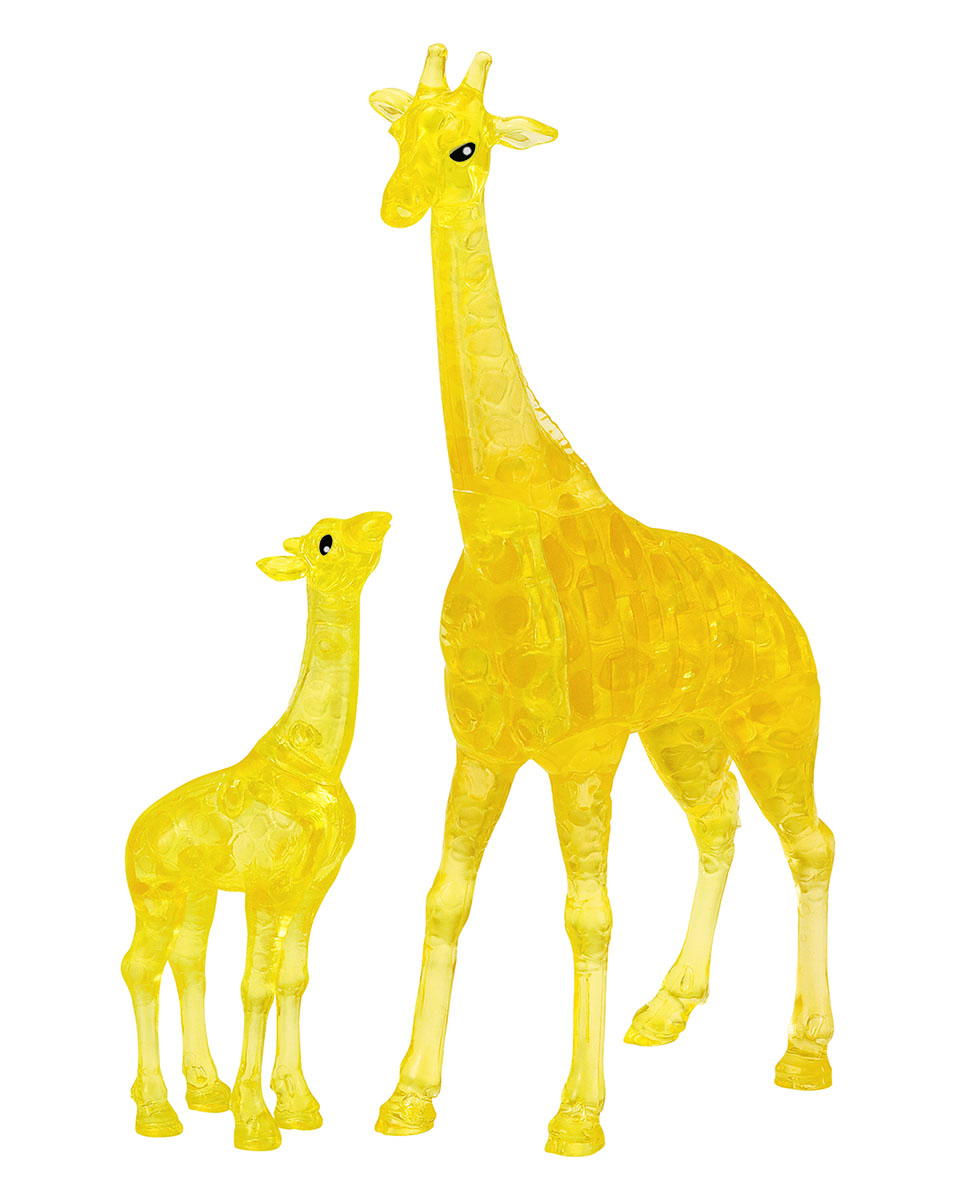 Determined to successfully assemble a 3D puzzle, I kept scrolling and came across a Golden Snitch puzzle. After putting it in and taking it out of my cart approximately 796 times, I decided to order it and give it a try.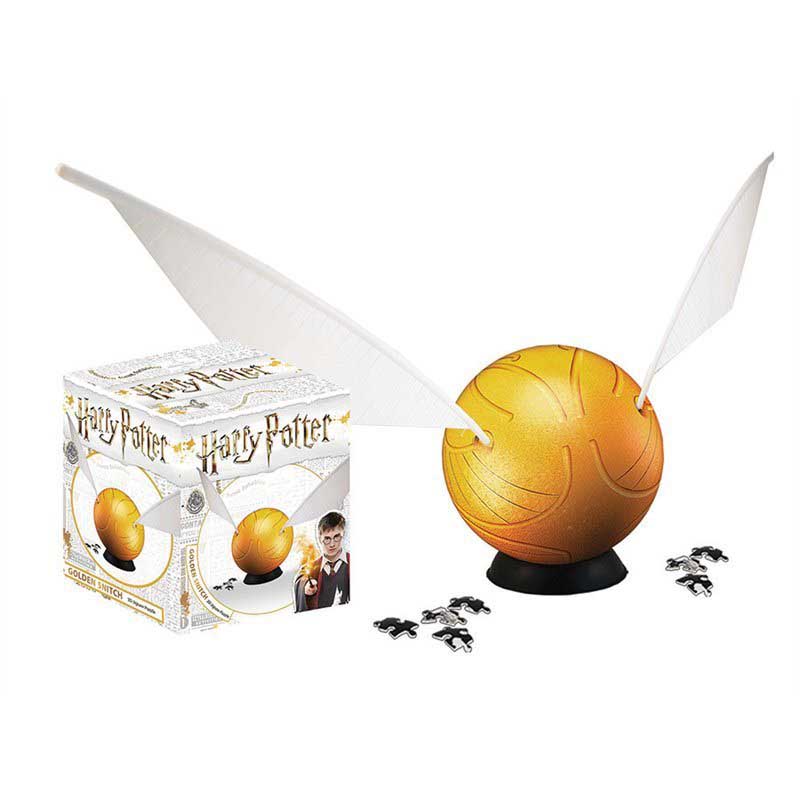 When the puzzle arrived, with shaking hands, I opened it up. After dumping the pieces out, I sighed with relief.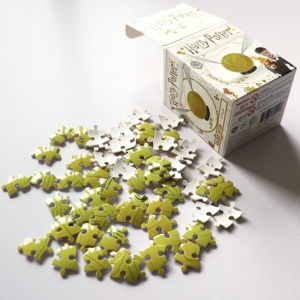 There are numbers on the backs of the pieces AND arrows. This puzzle is giving me clear instructions on how to assemble it. Perfect for someone who struggles with 3D puzzles!
The next thing I did was flip over all the pieces and organize them in straight lines, knowing that the numbers are on the reverse side to help when I inevitably get stuck.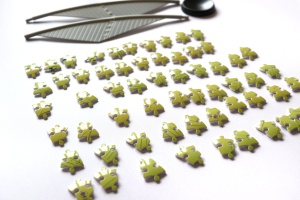 Once I got started, the puzzle came together pretty easily. There are lines on the Golden Snitch which really helped determine the correct location of the pieces. And I'll be honest, I did use the numbers to get me started. I don't believe there is a way to cheat when assembling puzzles. (I know opinions are divided on this – feel free to share your thoughts in the comments.)
When I put the last piece in, I did a happy jig! After trying different types of 3D puzzles, I was finally able to complete one!
Besides choosing this puzzle because I hoped it would be easier, I also picked it so I could display it on my Harry Potter shelf. And it looks absolutely amazing!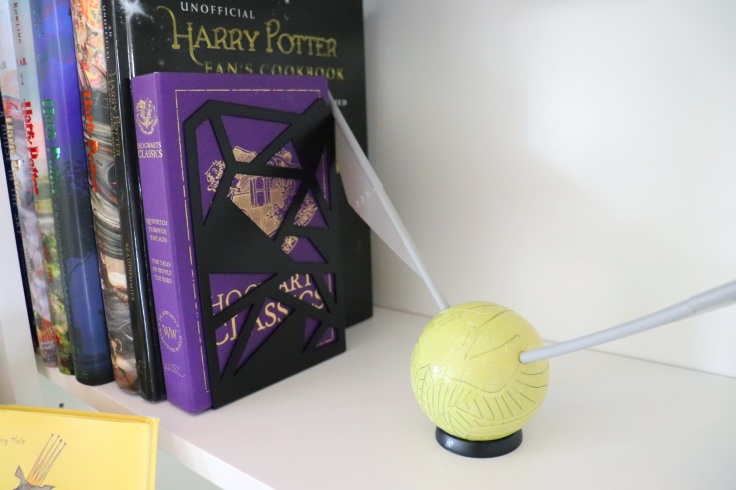 Here's my time lapse so you can see exactly how I tackled this puzzle.
I definitely want to try another 3D puzzle, but slightly harder. Have you ever done a 3D-puzzle? Let us know in the comments!
Happy Puzzling!
Diane aka @BizzlesPuzzles