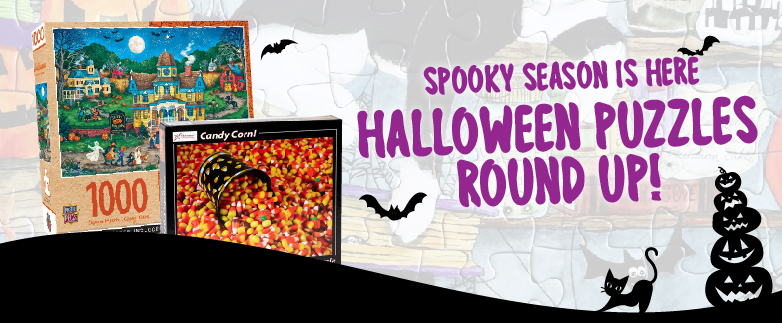 Spooky Season is Here – Halloween Puzzles Round Up
Happy October – Spooky Season is finally here! Since my last post, I visited the one and only Puzzle Warehouse. Not only did I go to the retail store (where I went live on Instagram and had help picking some new puzzles), but I also visited the actual warehouse. Puzzles as far as the eye could see. Every puzzler should try to make a trip to Puzzle Warehouse at least once.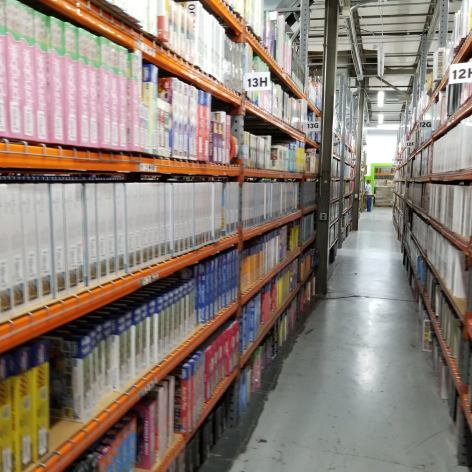 When I was at Puzzle Warehouse, I spent some time looking at the Halloween display because I knew that I wanted my next post here to be about Halloween puzzles. Several people pointed out an adorable Vermont Christmas Company puzzle called Halloween House Cat. So that was a definitely Halloween puzzle for me!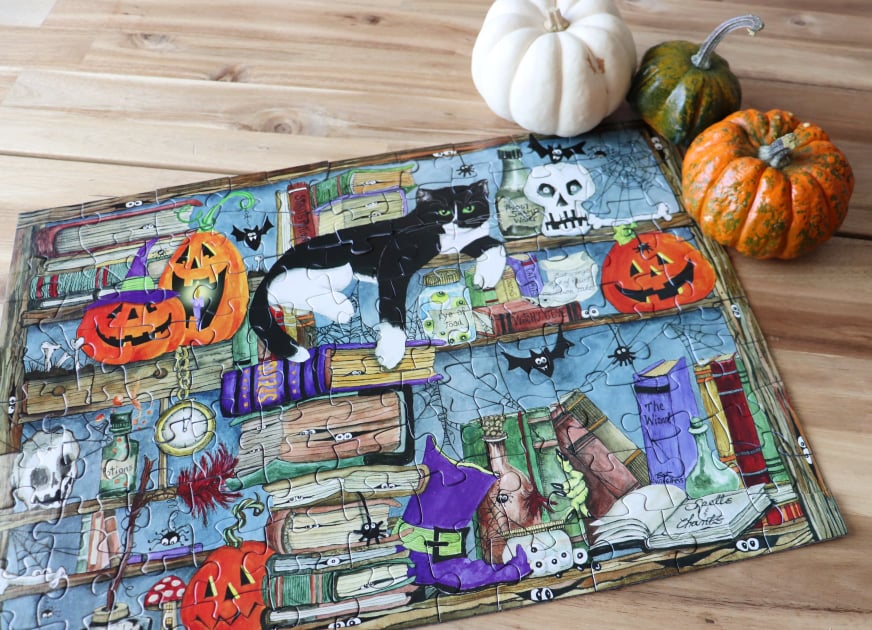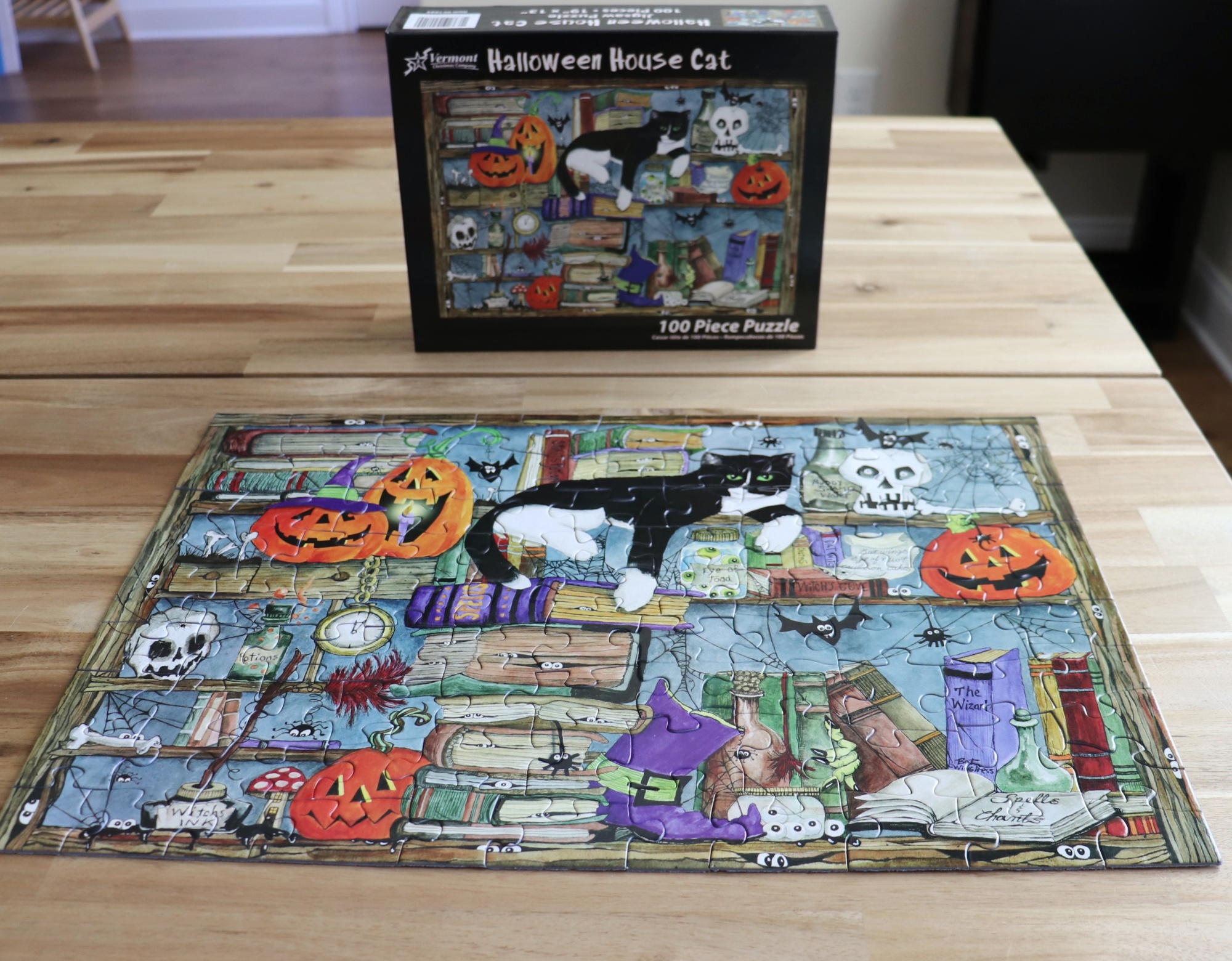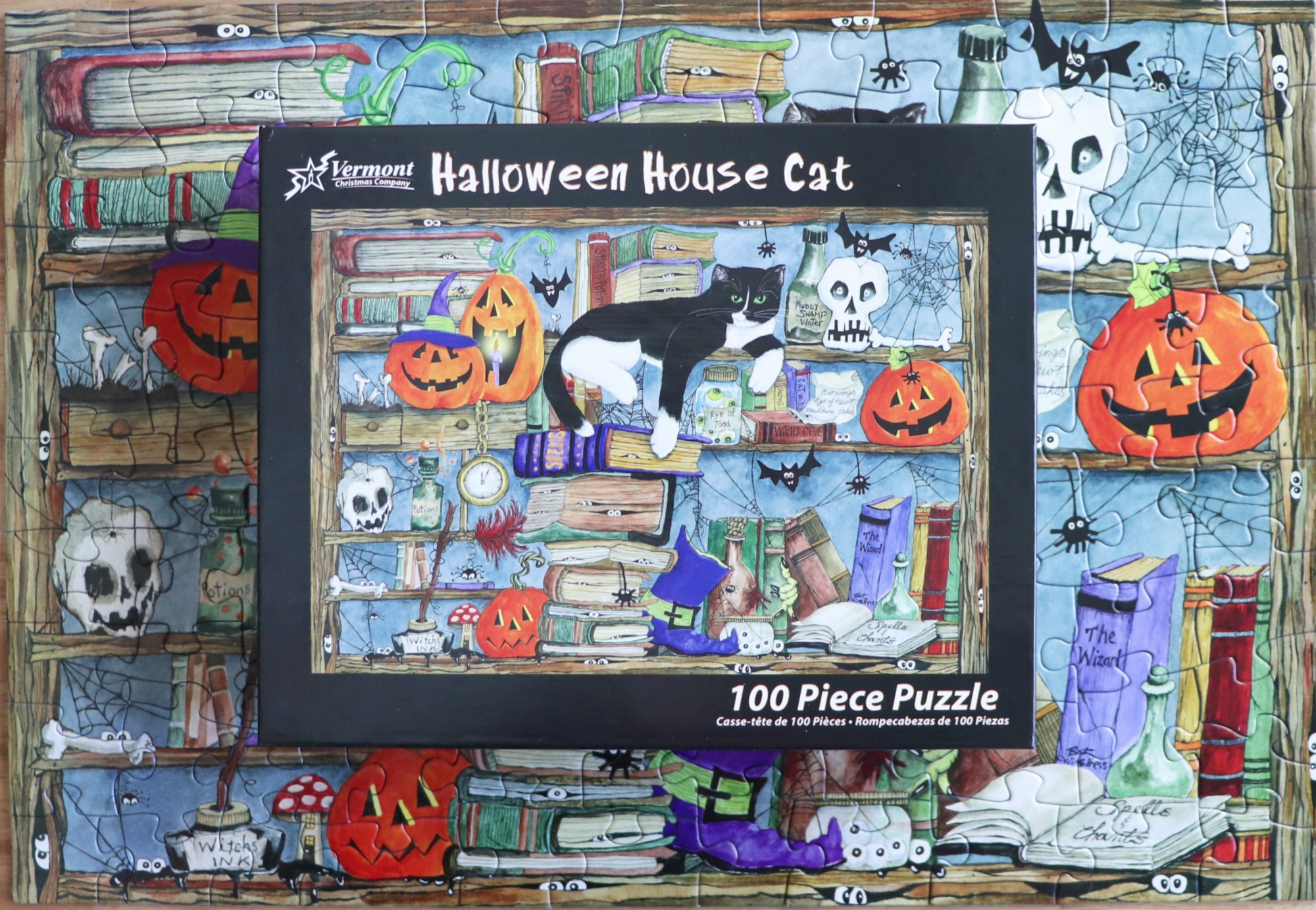 It's only 100 pieces, which is not a size I normally buy (unless is it a shaped Madd Capp puzzle). But honestly, I could not pass it up. Despite its small size, it is PACKED with some of the best spooky details. Take a look at all the eyes in the photo below. Eyes in books, eyes in jars, eyes on the shelves, eyes in the wood. Eyes EVERYWHERE!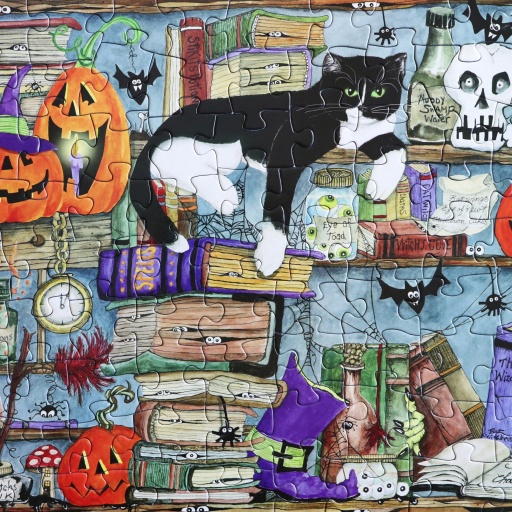 In addition to the eyes, I was very entertained by the books and notes.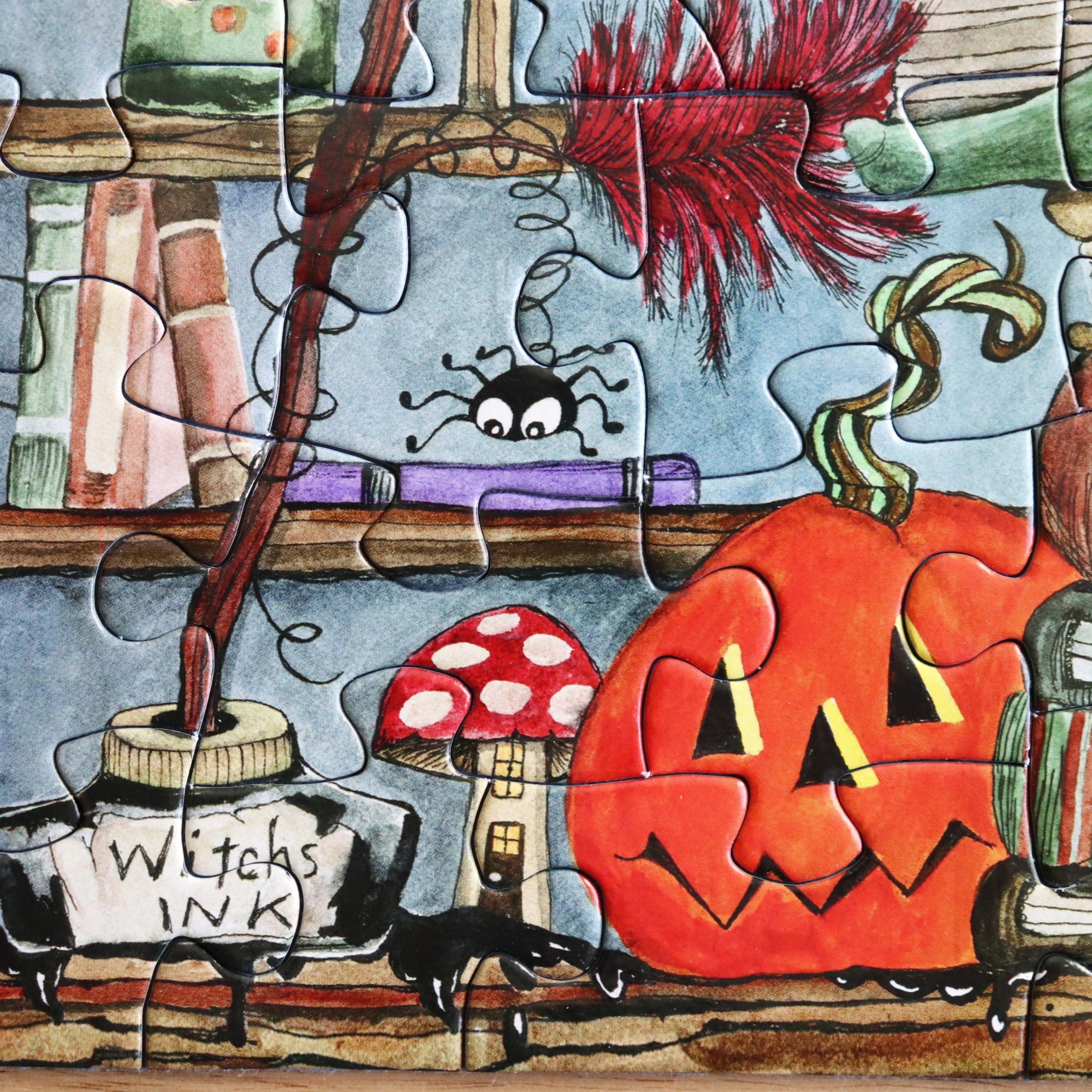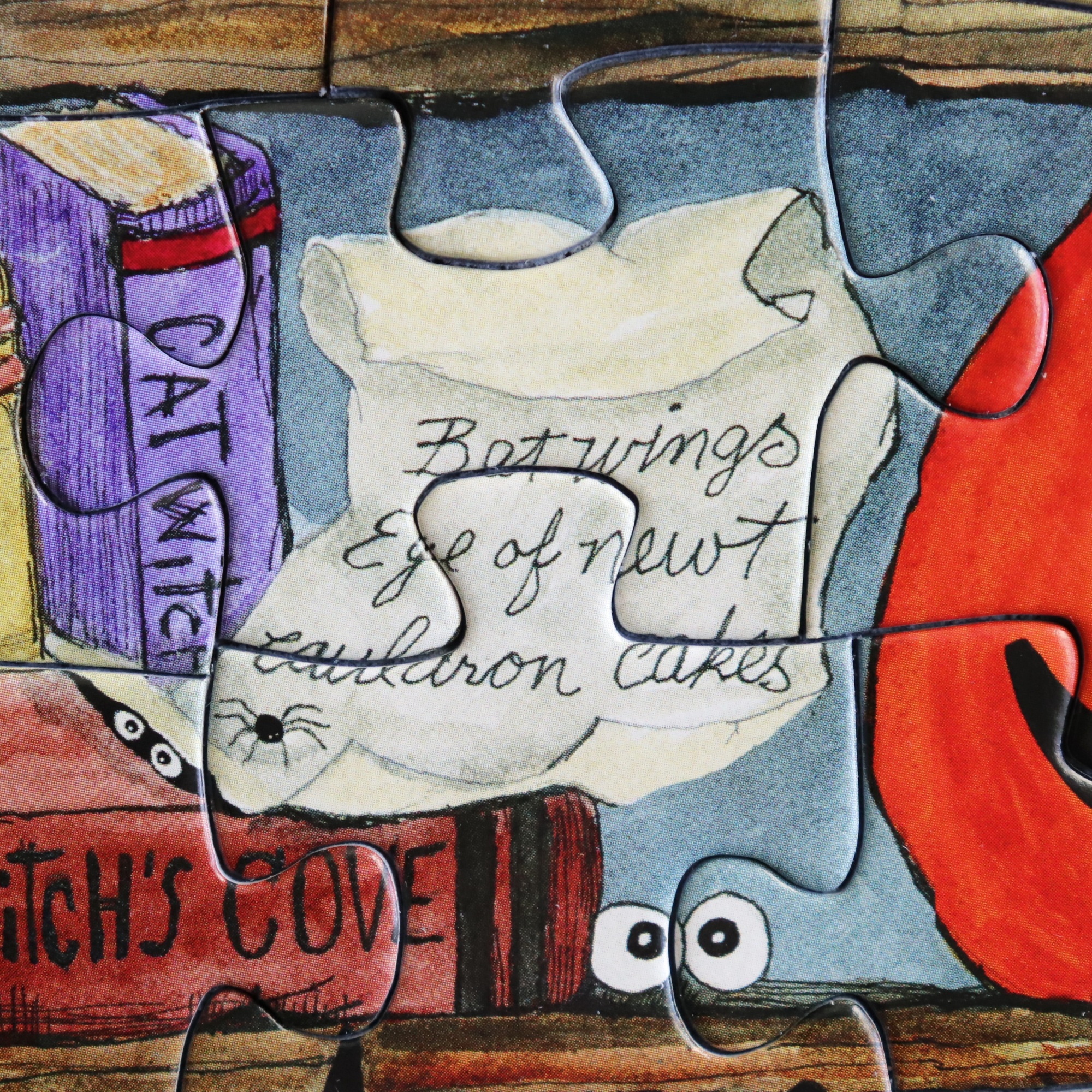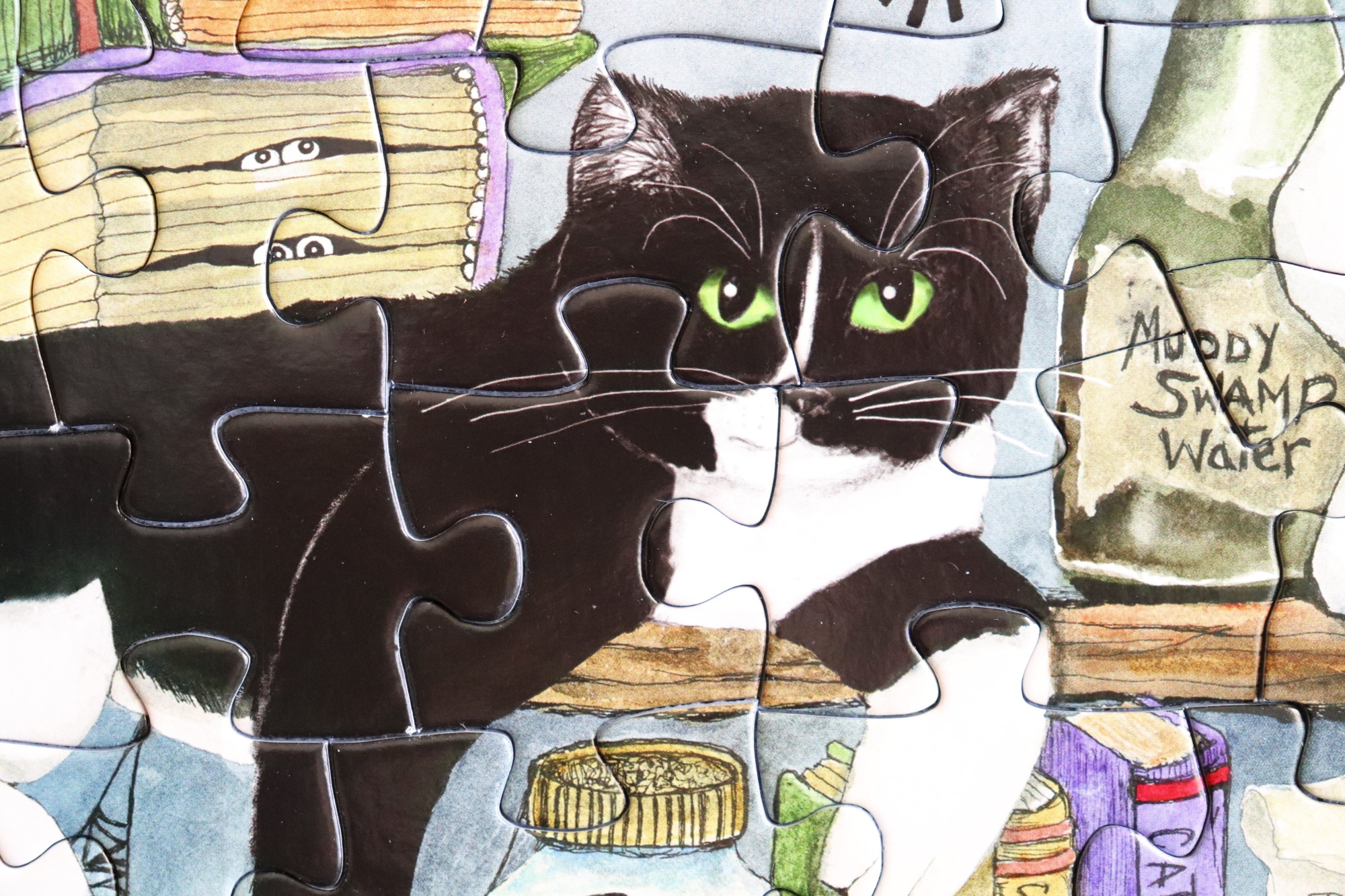 I also picked up Halloween Hijinx by Sunsout. I've seen this one a few times and always thought it was so cute. After seeing it in person at Puzzle Warehouse, I could no longer resist! I have a corgi, after all. And I am so happy I snagged one because it is being discontinued. The one I did was 300 pieces, which is no longer available so I linked to the 1000 piece version.
This puzzle was SO much fun. The dogs made me laugh while the cats made me shake my head with their tricks. True hijinks prevail in this fun puzzle.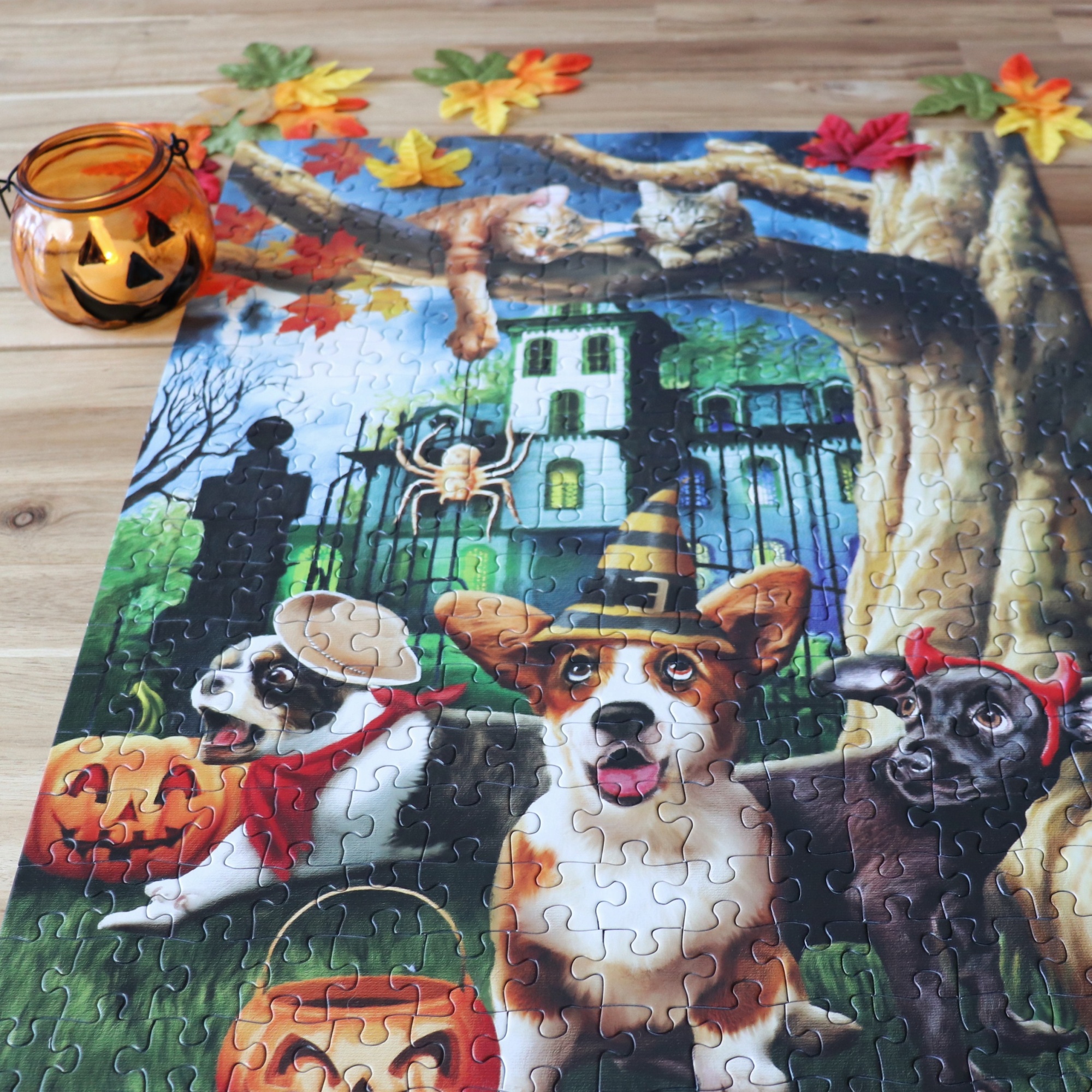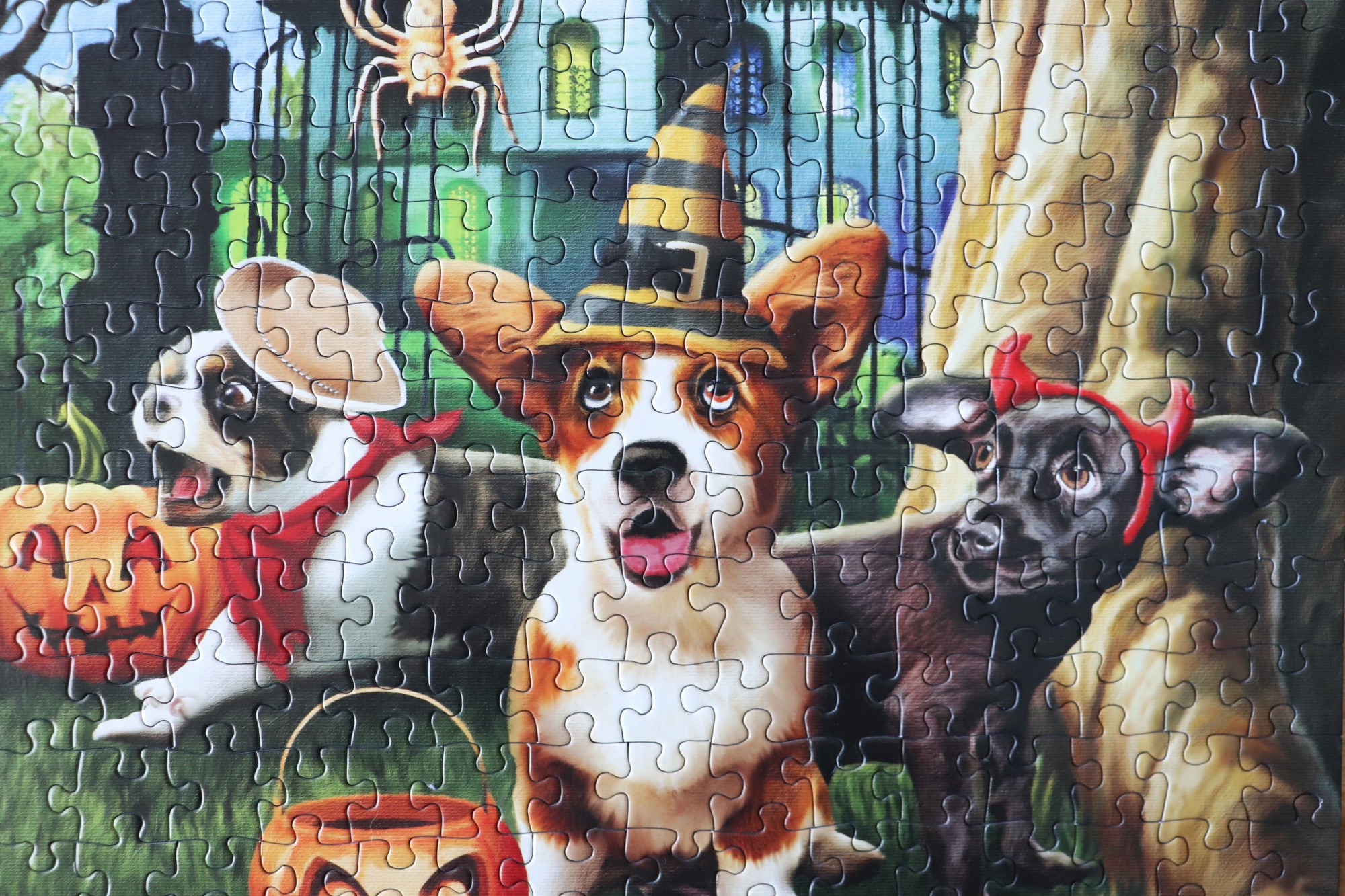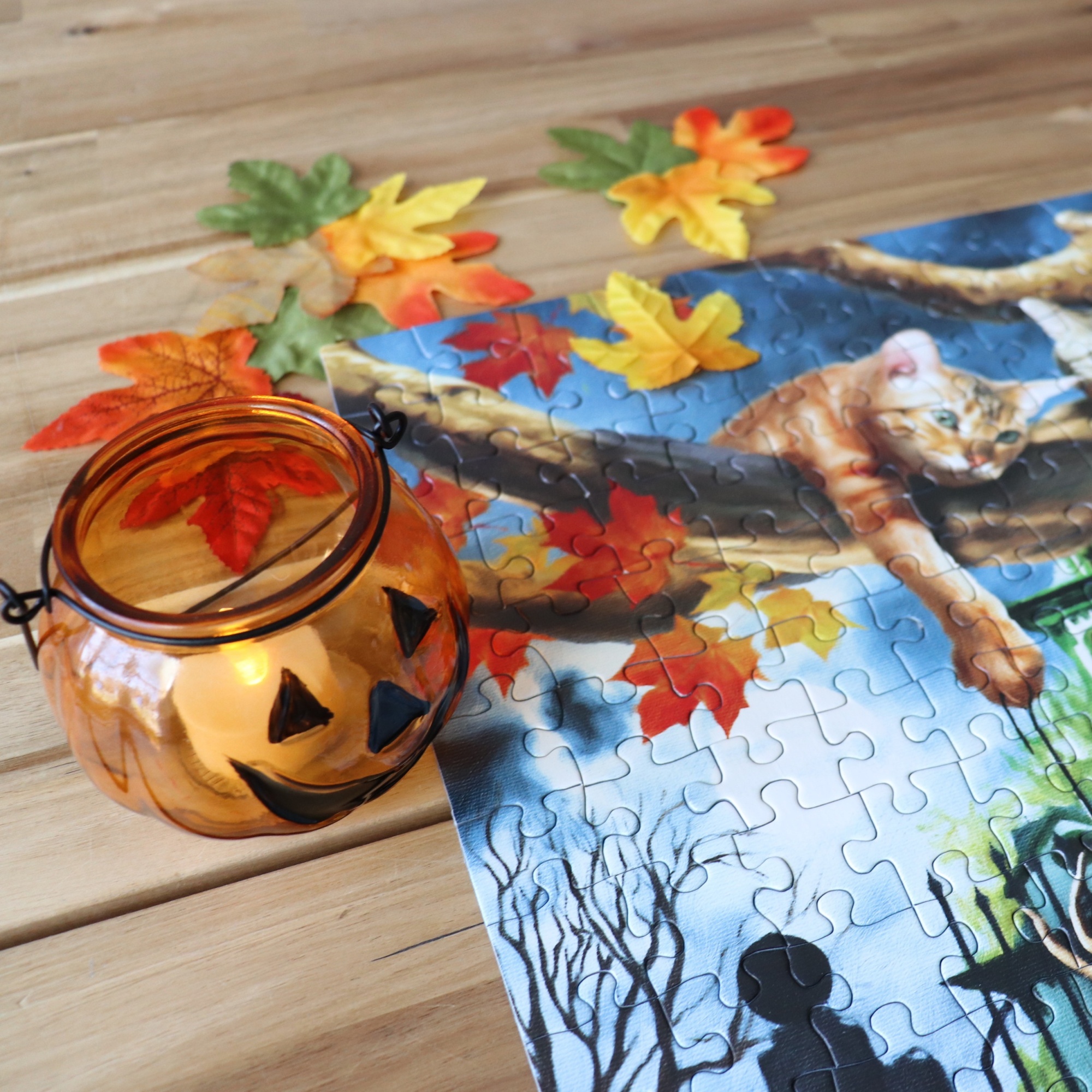 If neither of those puzzles are what you are looking for this Spooky season, never fear – Puzzle Warehouse has an extensive selection of Halloween puzzles. Here are a few more recommendations.
Challenges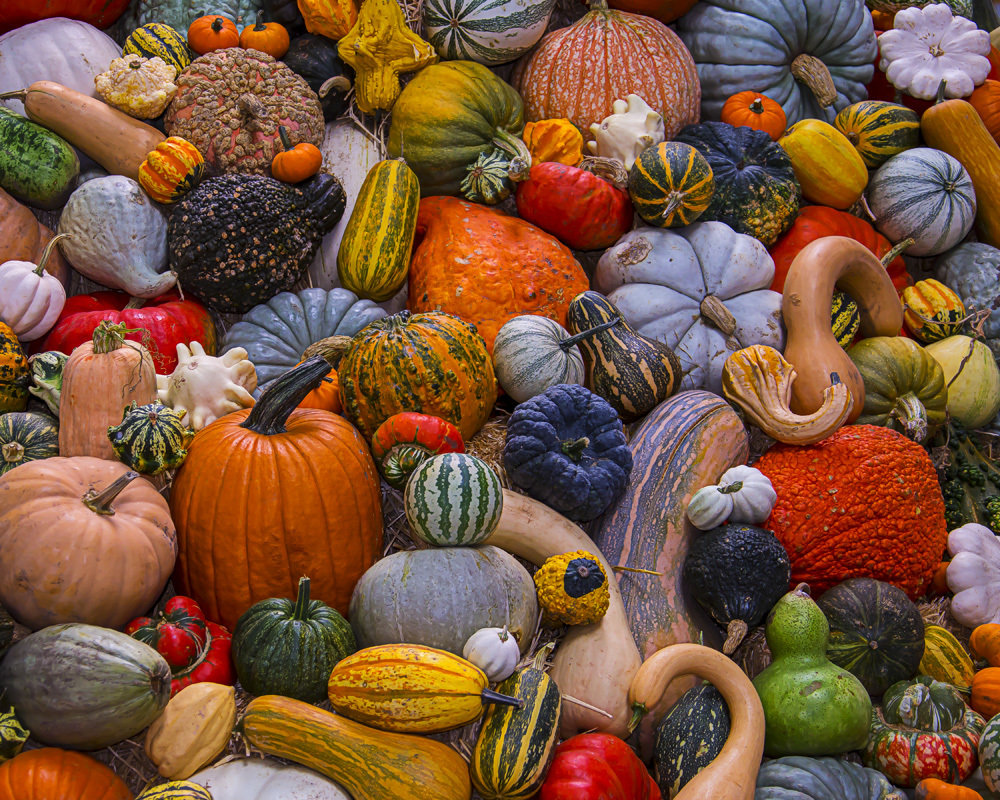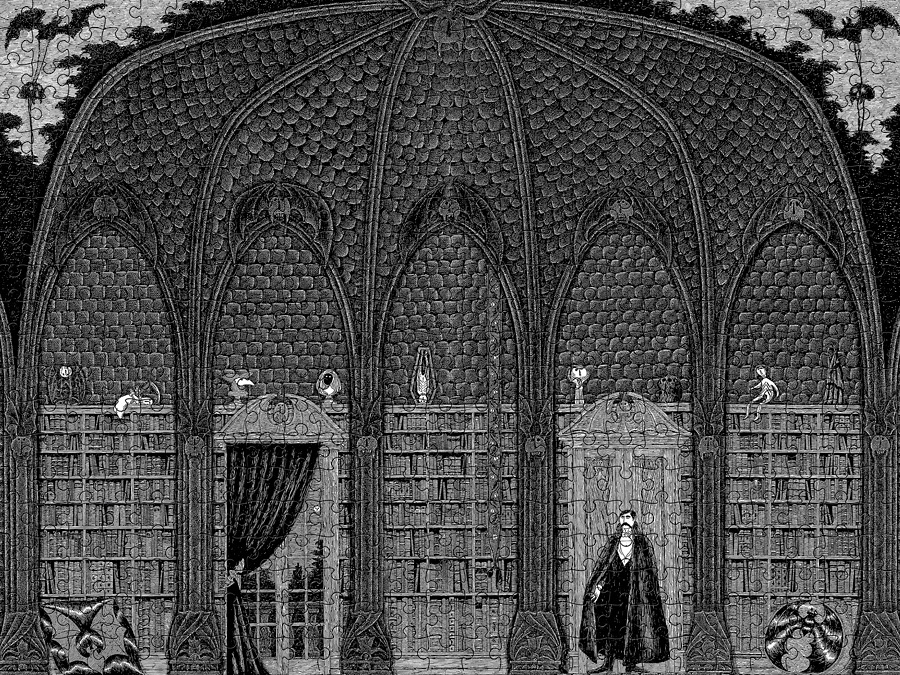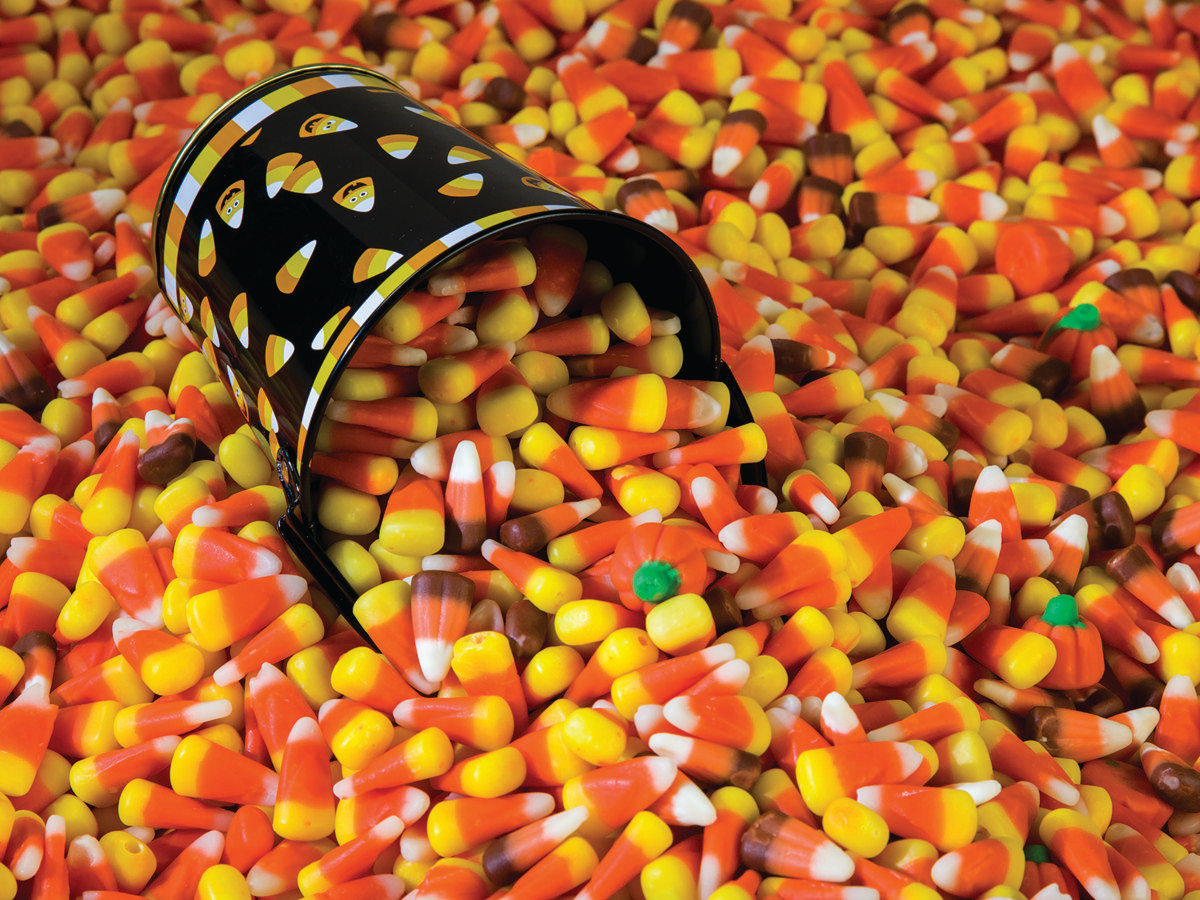 Trick-or-Treating themed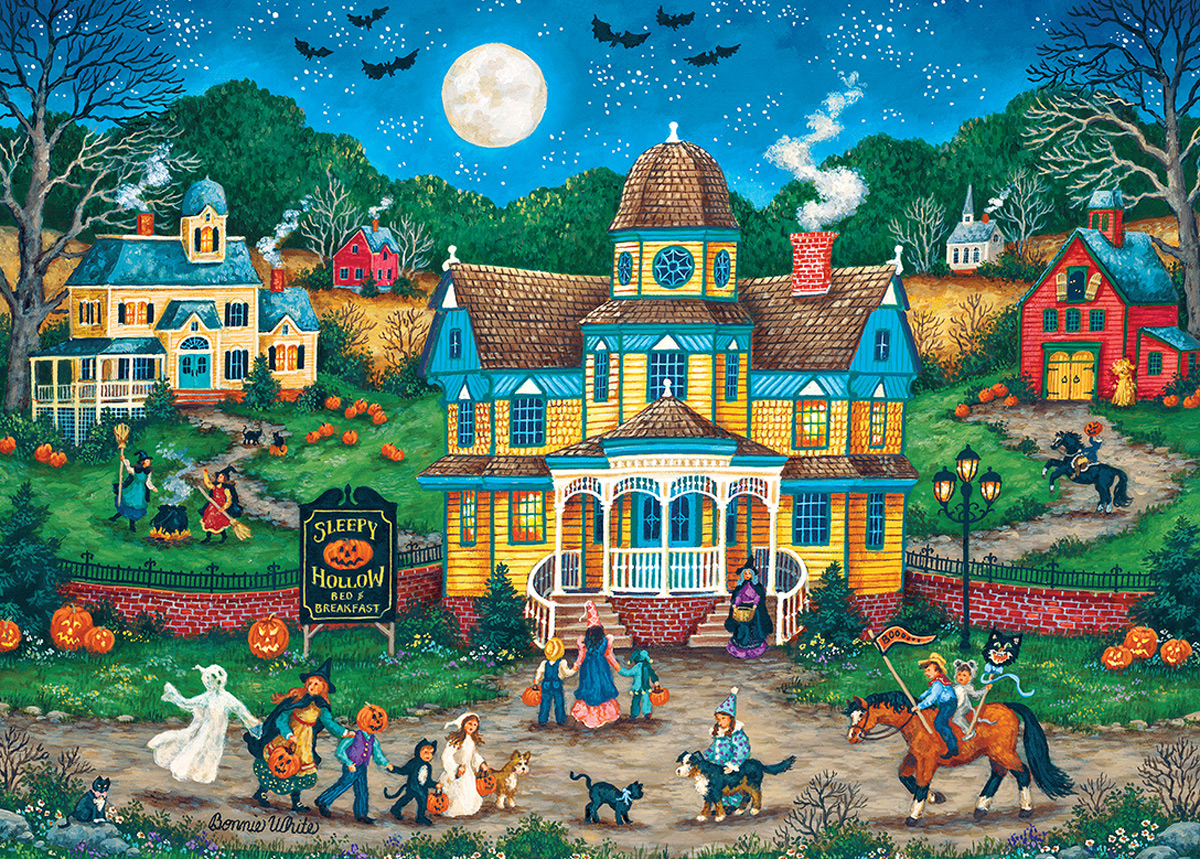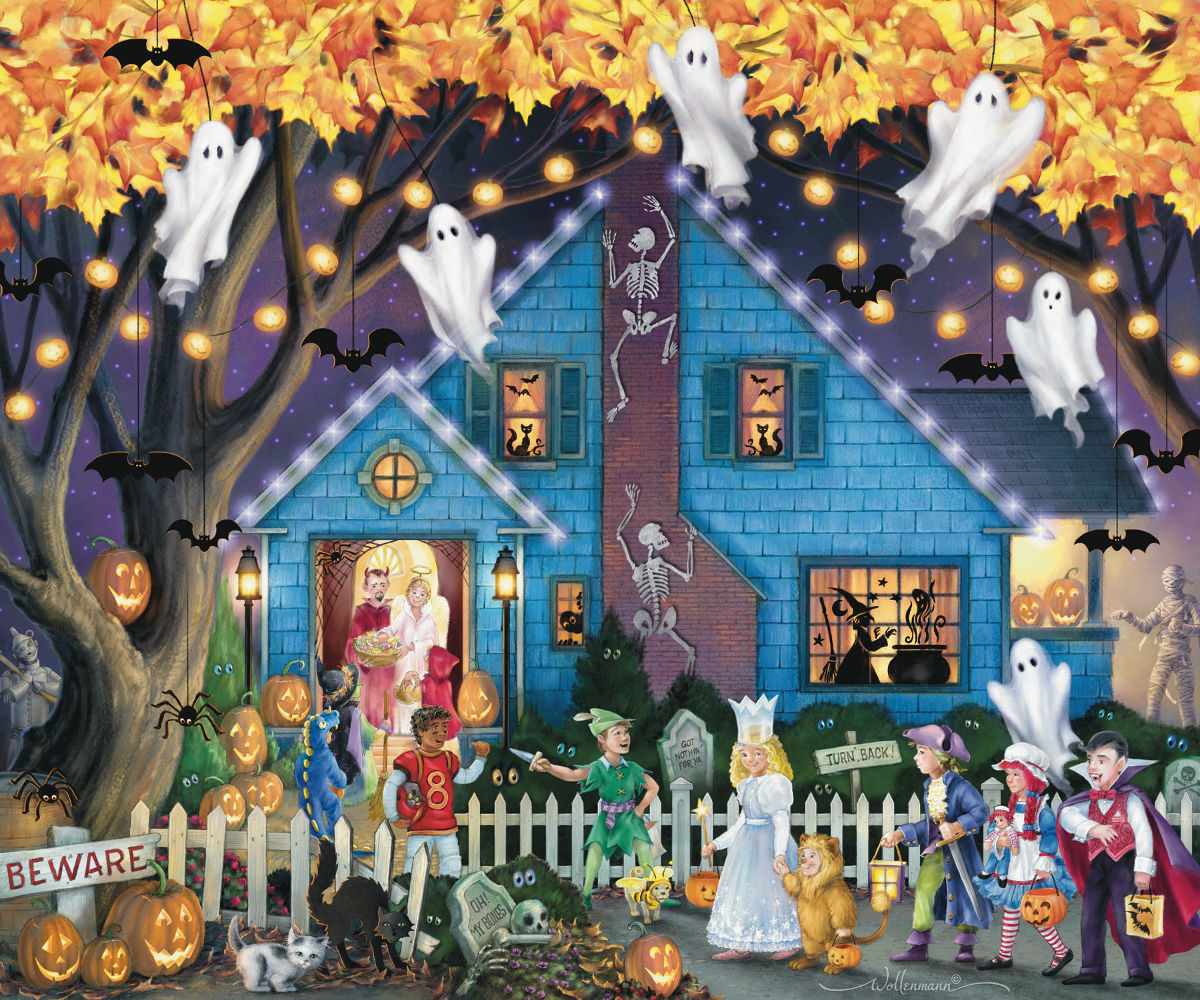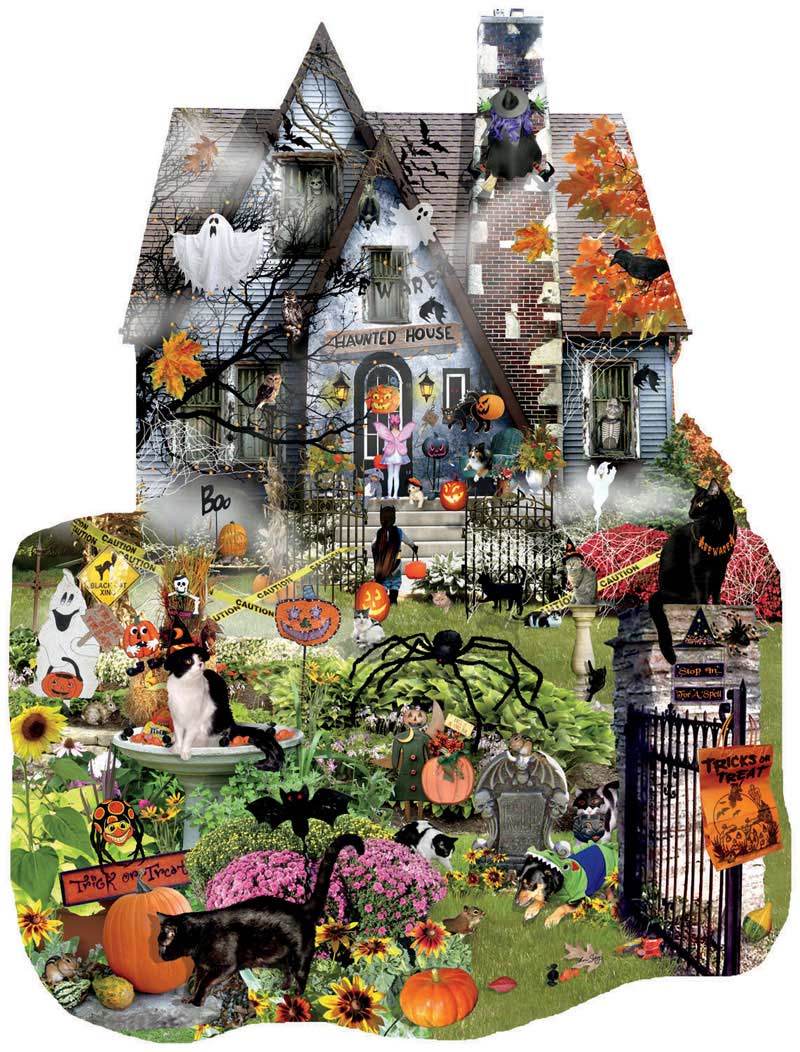 Extra Spooky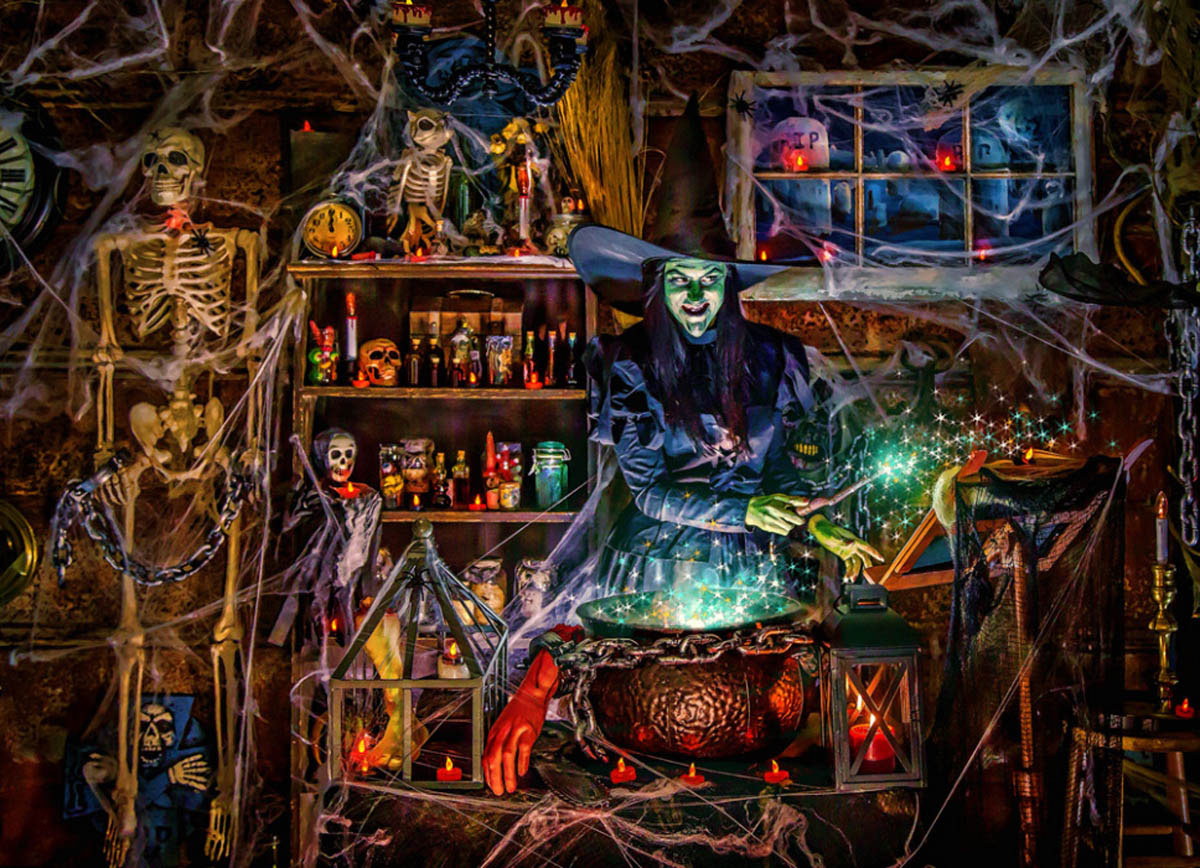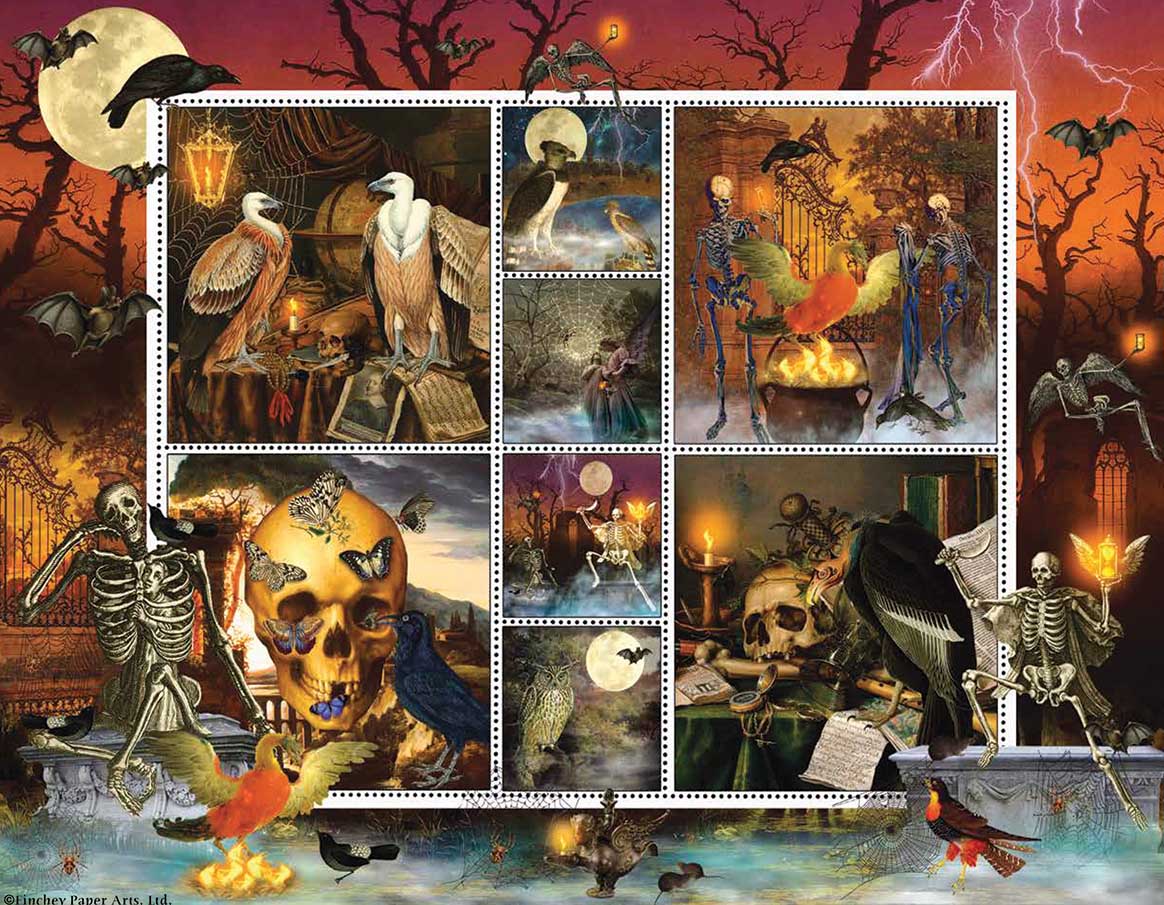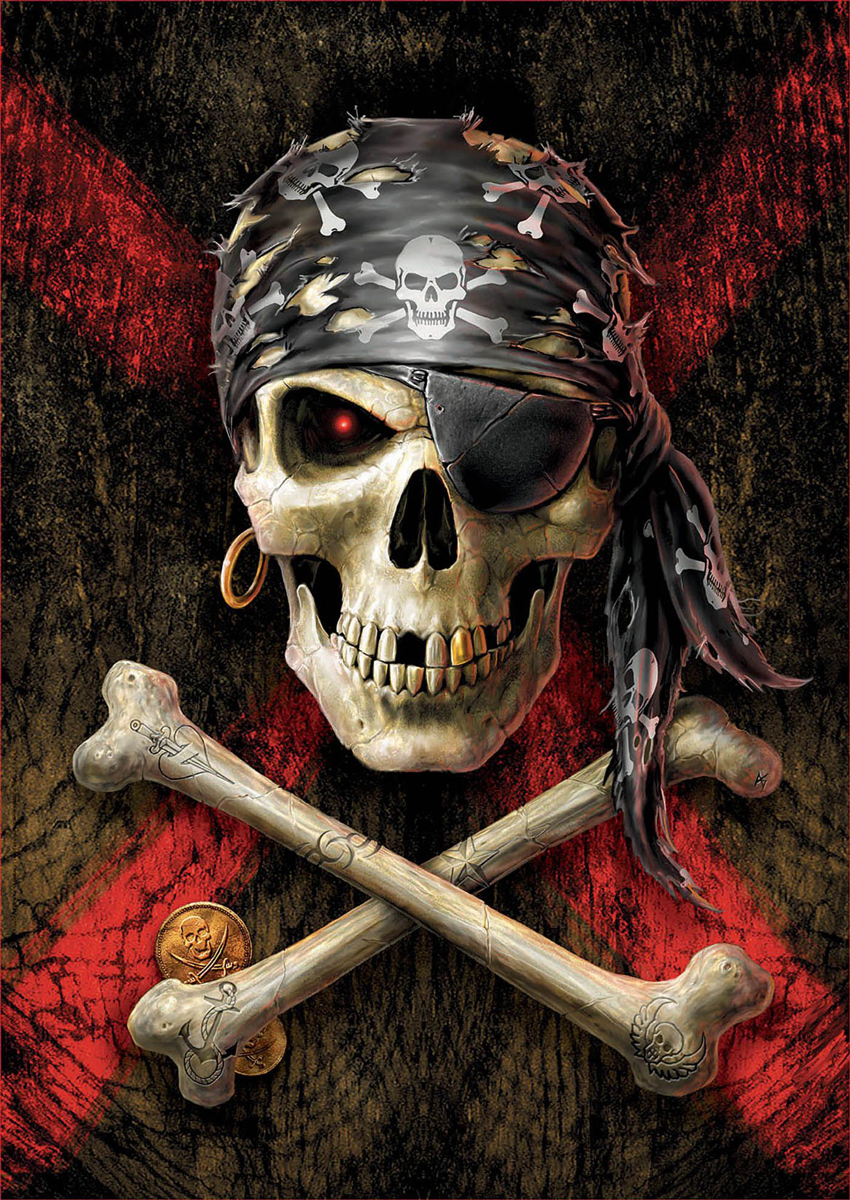 I feel like it would be wrong of me to wrap up this post without showing you all the puzzles I bought when I visited Puzzle Warehouse. So here's my haul!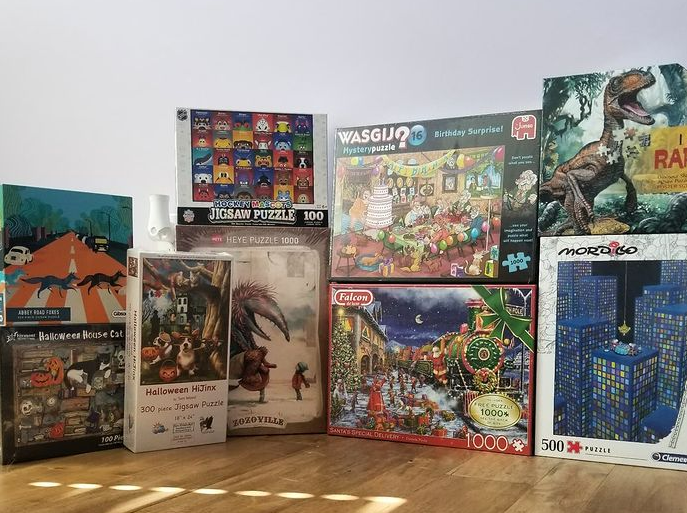 Until next time, happy puzzling!
Diane aka Bizzle's Puzzles