Does Size Matter?
If you're reading this, it's probably a given that you enjoy doing jigsaw puzzles. After all, you're looking at a puzzle blog on a puzzle website, so it's not a leap to call you a fan. And, as a fan, you likely have a favorite piece count for the puzzles you choose to do. Maybe you like them small, around 300 pieces? Or a slightly larger, but still not too time consuming, 500? Or maybe, like me, you start at 1000 and go for the biggest puzzles you have room to do? Well, no matter your preference, it won't be hard to find the ones you like.
In the past year I've done a lot of puzzles, in a lot of sizes. The smallest ones were 500 pieces, like this collection of songbirds from Mudpuppy.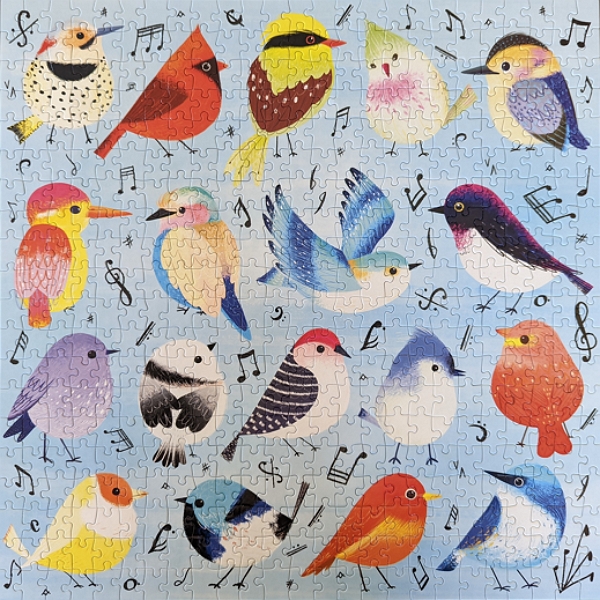 The 500s can be fun, and I'll happily pop one on the table when I want to puzzle but don't have time for something bigger. Sometimes I'll even time myself, because I'm considering entering a speed puzzling contest someday. It would be good to know where I stand. But that's another story for another day. Today we're talking size, and it's time to move up to some of the 1000's from my "finished" pile. Here's one I really enjoyed - an image of Catalina Island, as painted by artist Eric Dowdle. Years ago I made several trips to Catalina, and doing this puzzle brought back fun memories. Like other Dowdle puzzles, it included a poster that gave a short history of the island and pointed out the major landmarks. If you haven't tried a Dowdle, consider giving them a shot.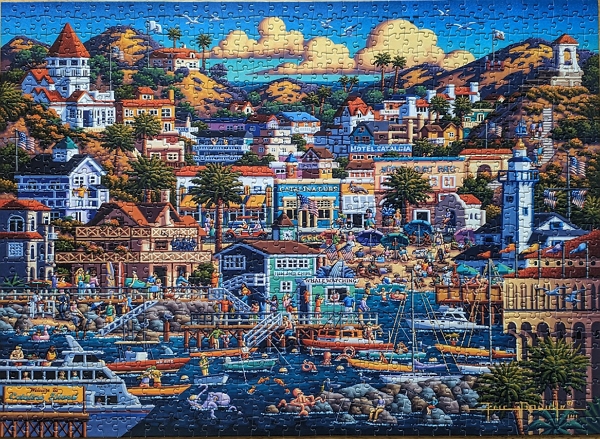 Another recent 1000 piece was special to me because it showed Eilean Donan Castle, built in Scotland around the mid-13th century. The castle was a favorite of a friend of mine who passed away recently, so I did this as a tribute to her. It's a beautiful image for a beautiful soul.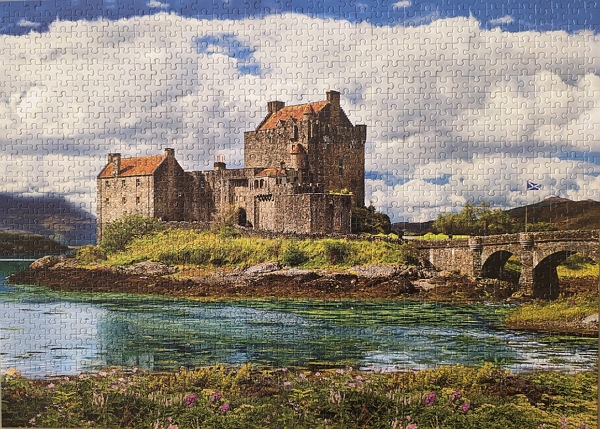 While 1000 pieces are fun, I prefer to go even bigger. The largest I have in the house is 9000 pieces! Have I done it? No. It is sitting in the closet, waiting for me to find enough space to spread it out. Thankfully, most 2000 and 3000 piece jigsaws fit my table just fine, so that's the range where I spend my time. Here's one of my all-time favorites - a stunning 2000 piece image from Educa, titled "Mt Fuji, Japan". The mountain and the building weren't as hard as they might look, but those cherry blossoms took some serious effort.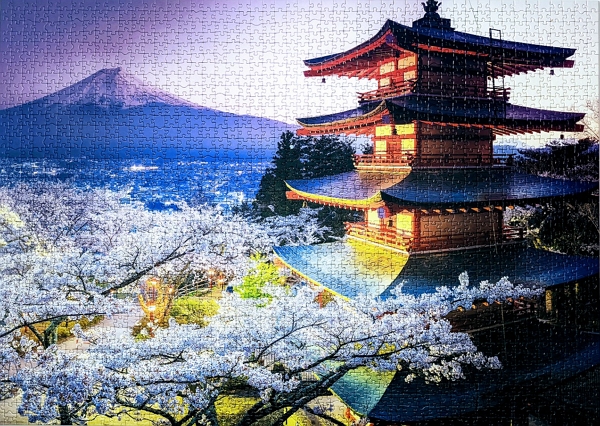 Going even bigger, here's the "Magic of Paris" from Trefl. This scenic collage was 3000 pieces, and a lot of fun.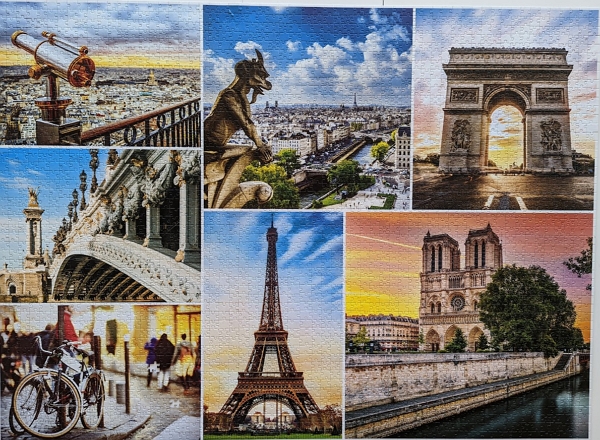 So in answer to the age-old question, "Does Size Matter" I can honestly say that in the world of puzzles, it's a big, fat NO. No matter how skilled you are (or not), or how much time or space you have (or don't), there are jigsaw puzzles for everyone. Big or small, go out and find your niche and have fun doing it!
Happy puzzling!
Phil (aka Puzzle Buster)