This One Goes Out to All the Dads
In June, in the United States, we celebrate the dads in our lives. And I'm here today to highlight some puzzles for the occasion.
When I was a kid, my mom would take my sisters and me to the department store to pick out ties for my dad for Dad's Day. I puzzled this Springbok puzzle, It's a Tie, in his honor for Father's Day 2021. I love round puzzles! This is an instant classic. In fact, it is a commemorative of the Kaleidoscope of Ties circular 500 piece puzzle from 1987.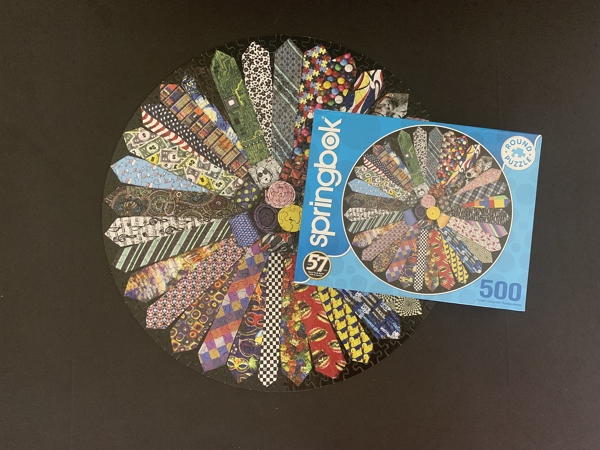 This year I picked 2 Father's Day puzzles. Firstly, I love this adorable image by SunsOut: Daddy's Little Girls. It spoke to me since I am one of 3 girls and we absolutely are all (still in our 30s) daddy's girls. SunsOut puzzles are made in the USA and mostly feature random cuts, although this puzzle is an exception. They are green ♻️ in that they use recycled cardboard and soy based inks, no lead. They license the artwork from top artists. The artist of this image is Alan Hicks, half of the Twin Hicks duo: "identical twins identical styles". I also really appreciate seeing more diverse representation in puzzles.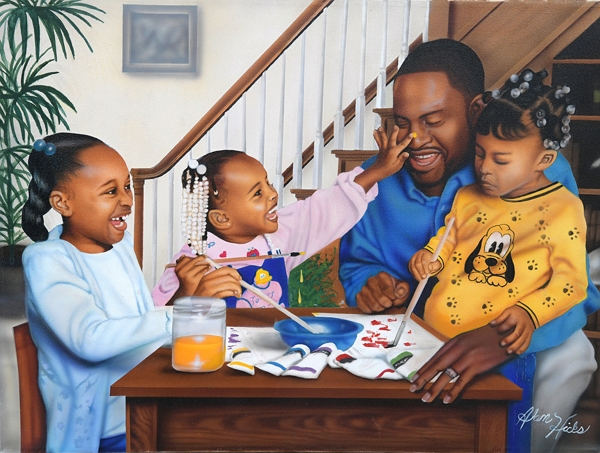 The second puzzle I picked to do was Ravensburger Dad's Shed which doubled as practice for the World Speed Puzzling Championships! (I finished it in an hour and 22 minutes - a hard one!)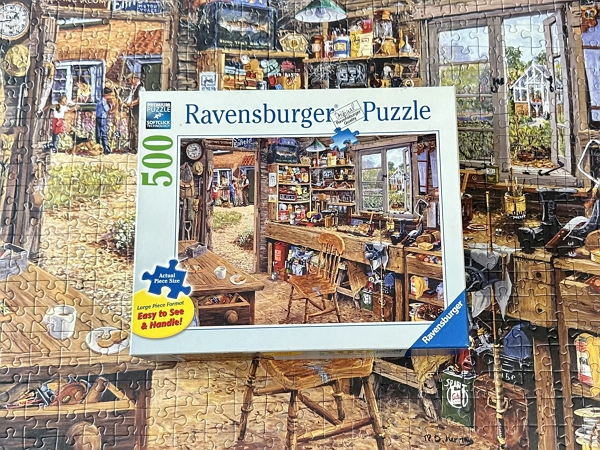 Those are just a few of many ideas to celebrate dad:
For the art-loving dad, like my dad, may I suggest Masterpieces Gallery on the Square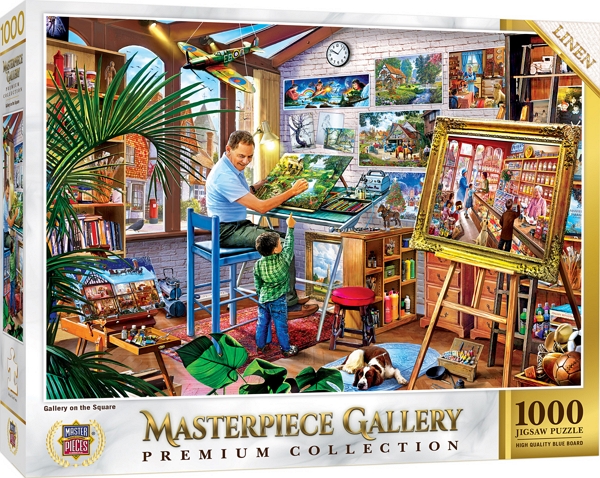 For the handy dad, I suggest Tools, Tools, Tools, from Hart puzzles!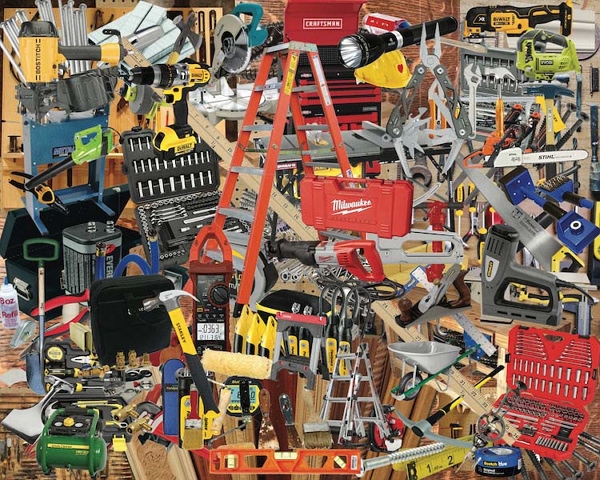 For the sports fan, consider supporting your team with a Gameday puzzle, featuring various college and pro baseball, football and basketball teams, or a stadium panorama by MasterPieces. For this blog, I chose a picture of the Philadelphia Eagles in honor of my husband and the father of our 3 kids.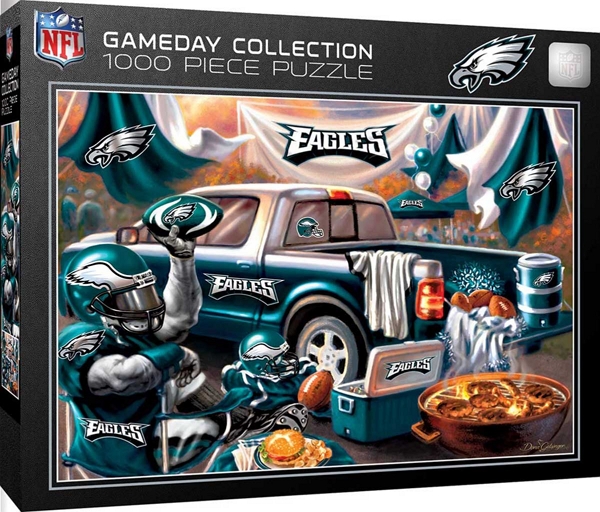 For the grill master, there are some great barbecue puzzles, such as this Backyard BBQ by Vermont Christmas Company. At 550 pieces it would be fun for the whole family to enjoy.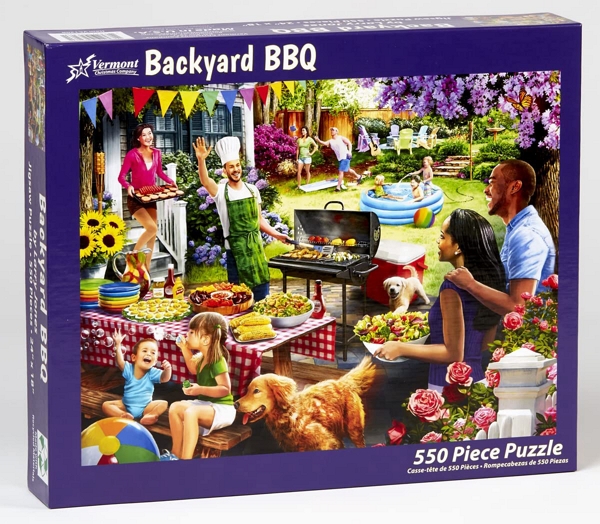 However you spend your Fathers Day, I hope it is a very happy one!!!
Sincerely,
Alyssa